Running HIIT Workout
A 30-Minute Running HIIT Workout to Speed Up Weight Loss
HIIT (high-intensity interval training) workouts have gotten a lot of attention lately because they're one of the best workouts for losing weight and shedding belly fat. A HIIT workout mixes shorts bursts of activity with even shorter rest periods.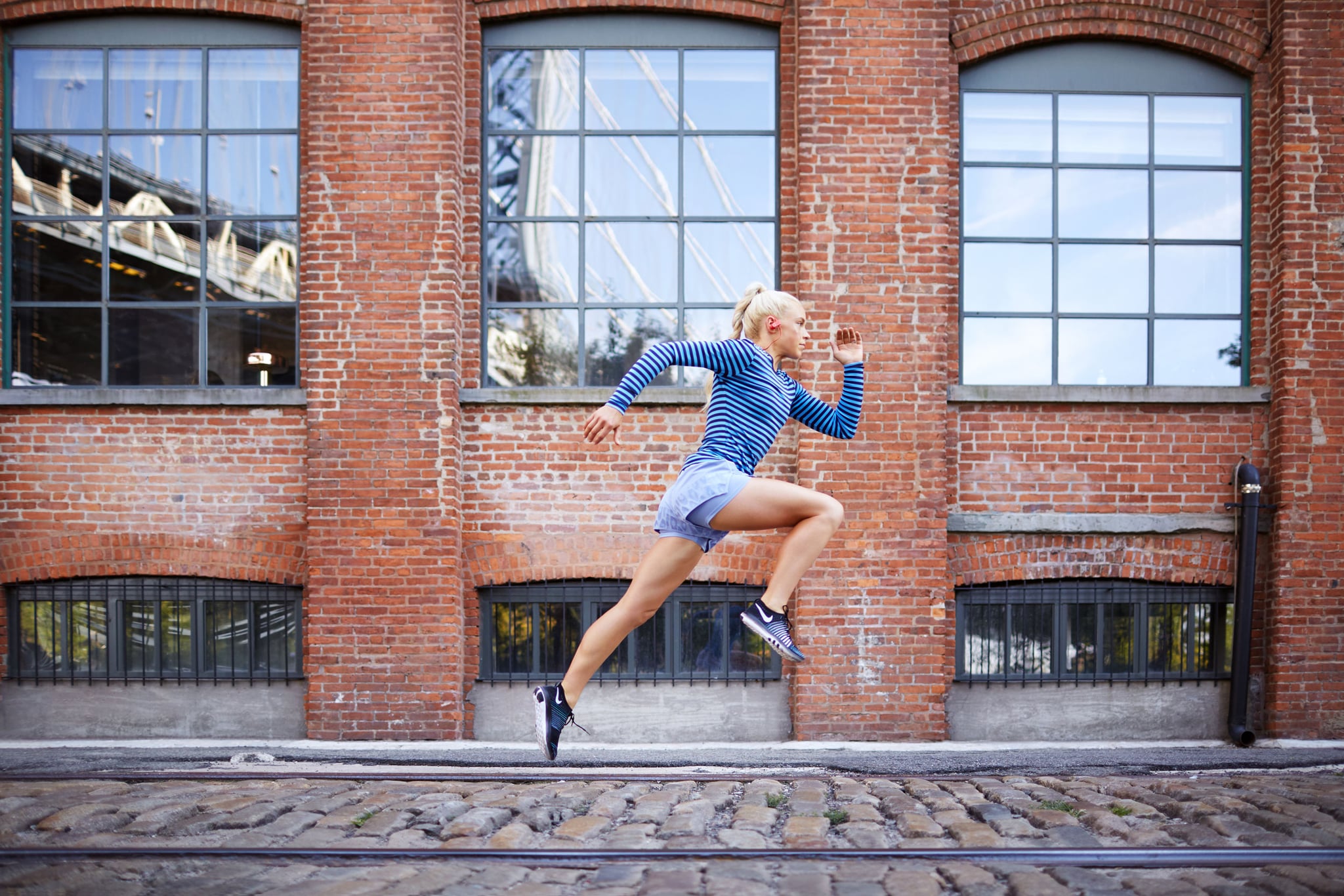 Here's a very basic HIIT running workout that can be done outside or on a treadmill.
The Workout
Directions: Begin with a five-minute warmup, then start running at an easy pace for two minutes. Then follow this format:
4 minutes: run fast (no need to sprint, but you should be huffing and puffing)
2 minutes: run at an easy recovery pace (or walk)
Repeat five times for a total of 30 minutes.
That's it! For more of a challenge, if you're on a treadmill, you can incorporate incline during those high-intensity intervals. After cooling down, do this postrun stretching routine.
Image Source: POPSUGAR Photography / Kathryna Hancock