Spider-Man Push-Up
The Intense Push-Up Variation That'll Change the Way Your Abs Look
Push-ups have got to be my all-time favorite upper-body exercise since they are so effective at targeting your chest and shoulders. There are so many variations to this basic exercise, so here's another one to add to your routine. Bonus: this move helps define your core, especially your obliques, the muscles on the sides of your torso that cinch your waist.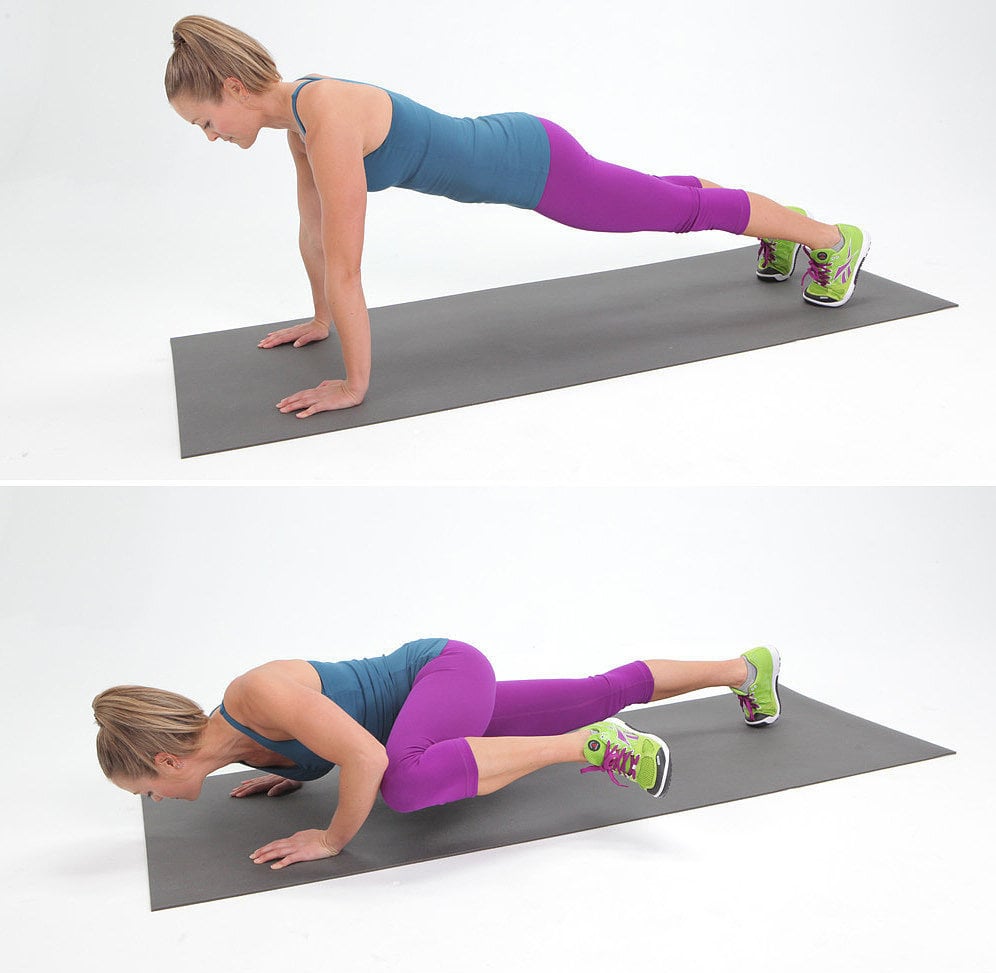 Come into plank position (top of a push-up), with your hands under your shoulders, and your body in one straight line. If you can't do a push-up this way, just lower your knees to the floor (as shown in the second half of the video).
As you bend your elbows out to the side and lower your torso toward the floor, bend your left knee and touch it to your left elbow.
As you straighten your arms, come back to plank position with your left foot next to your right. Now lower your torso down and touch your right knee to your right elbow. Then return back to plank position.
This counts as one repetition. Complete as many as you can, then stretch out your lower back and shoulders in Child's Pose for five breaths and then stretch out your pecs by doing Seated Heart Opener for five breaths.
Image Source: POPSUGAR Studios