Tessa Virtue and Scott Moir Announce Their Retirement
Brace Yourselves, Skating Fans — Ice Dancing Royalty Tessa Virtue and Scott Moir Are Retiring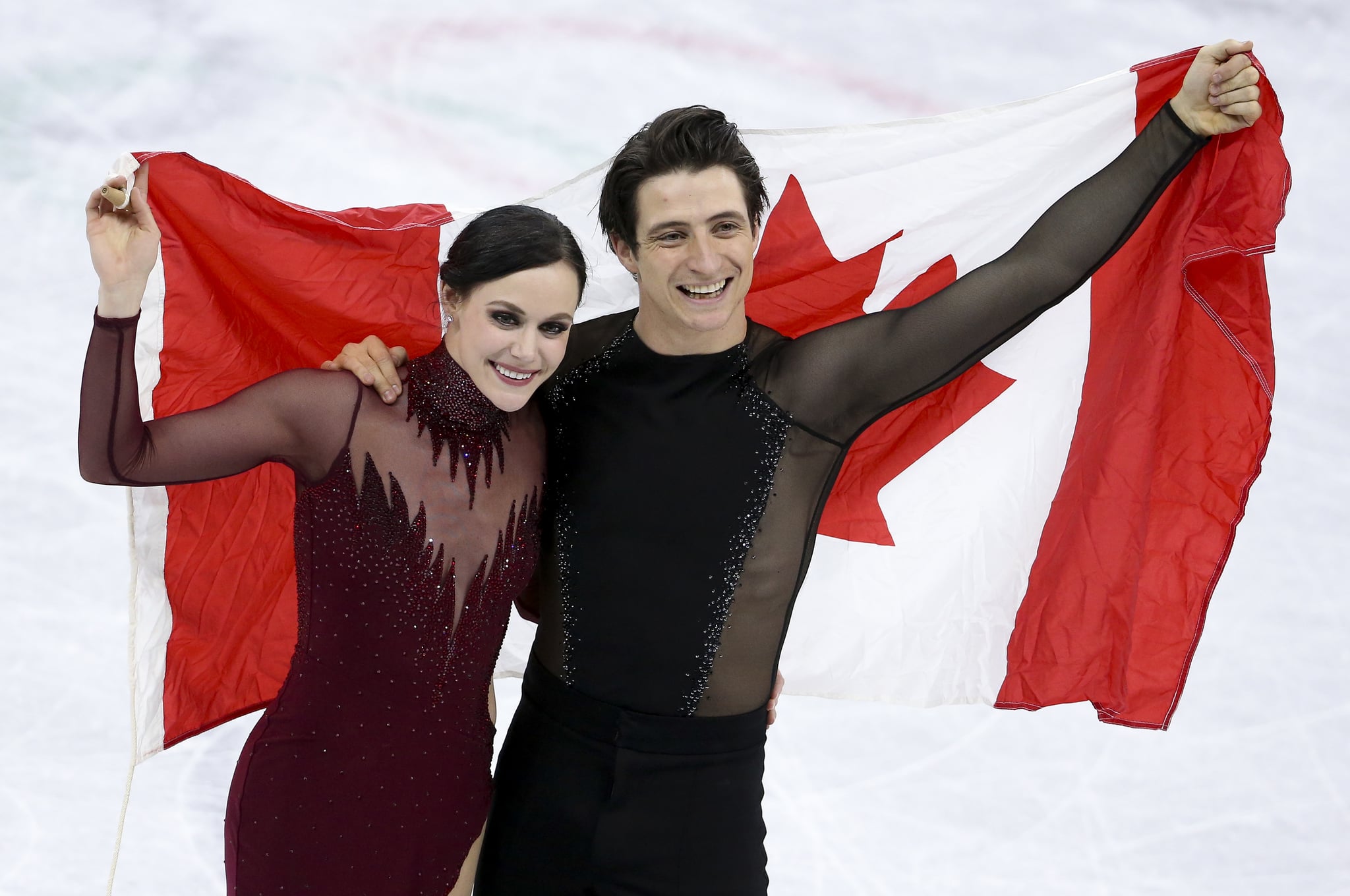 It's official: Canadian ice dancers Tessa Virtue and Scott Moir are retiring. In a video posted to Scott's Twitter on Tuesday night, the pair thanked their fans for supporting their storied career, which has spanned 22 years. The formal announcement of their retirement answers a question that's been on the minds of skating fans since Tessa and Scott clenched two gold medals at the 2018 Olympics in Pyeongchang: would that be the end of the road for this decorated pair?
Even after taking two seasons off following the 2014 Olympics — during which another team, French duo Gabriella Papadakis and Guillaume Cizeron, ascended to near-unbeatable dominance — Tessa and Scott returned in 2016 and climbed right back to the top. Following their most recent Olympic victory, the pair again stepped away from competition and began doing more ice shows instead of athletic competition. Still, they stopped short of making their retirement official. Most fans, however, have been anticipating this announcement for more than a year.
For one thing, Tessa and Scott are older than the majority of their competitors already; they would be 32 and 34 at the 2022 Olympics in Beijing, an age by which most skaters have retired due to the intense physical strain and risks involved in elite training. For another, the duo have already achieved pretty much every milestone they could. With their team and individual gold medals in Pyeongchang, Tessa and Scott became the most decorated ice dancers in history, winning a total of five Olympic medals between 2010 and 2018. The mark they have left on the sport is evident in the romantic programs and acrobatic lifts that so many teams now perform. They've long been fan favorites for the intensity of their passionate programs and their unending dedication to pushing their own technical boundaries and bringing the rest of the sport along with them.
In 2018, Tessa and Scott indicated — albeit indirectly — that they were content and ready to move on. At the press conference following their Olympic-gold-medal-winning free dance, they stated that they weren't going to compete against their French rivals again, though they stopped short of actually saying "retirement." Scott did say to CBC Sports, though, that this win made a "nice end to our Olympic career."
Many other teams of the Virtue-Moir era have also stepped away recently, including fellow Canadians Kaitlyn Weaver and Andrew Poje, Italians Anna Cappellini and Luca Lanotte, and Russians Ekaterina Bobrova and Dmitri Soloviev. As for Tessa and Scott, they've been sharply focused on what's next, including their Rock the Rink tour and presumably a wedding for Scott, who recently announced his engagement to former skater Jackie Mascarin. It looks like they're content to let their reign over the sport end on a glorious high note that they — and we — won't soon forget.