Tips For Making a Healthy Sandwich
The Cardinal Rules For Building a Healthy Sandwich (and a Recipe Too!)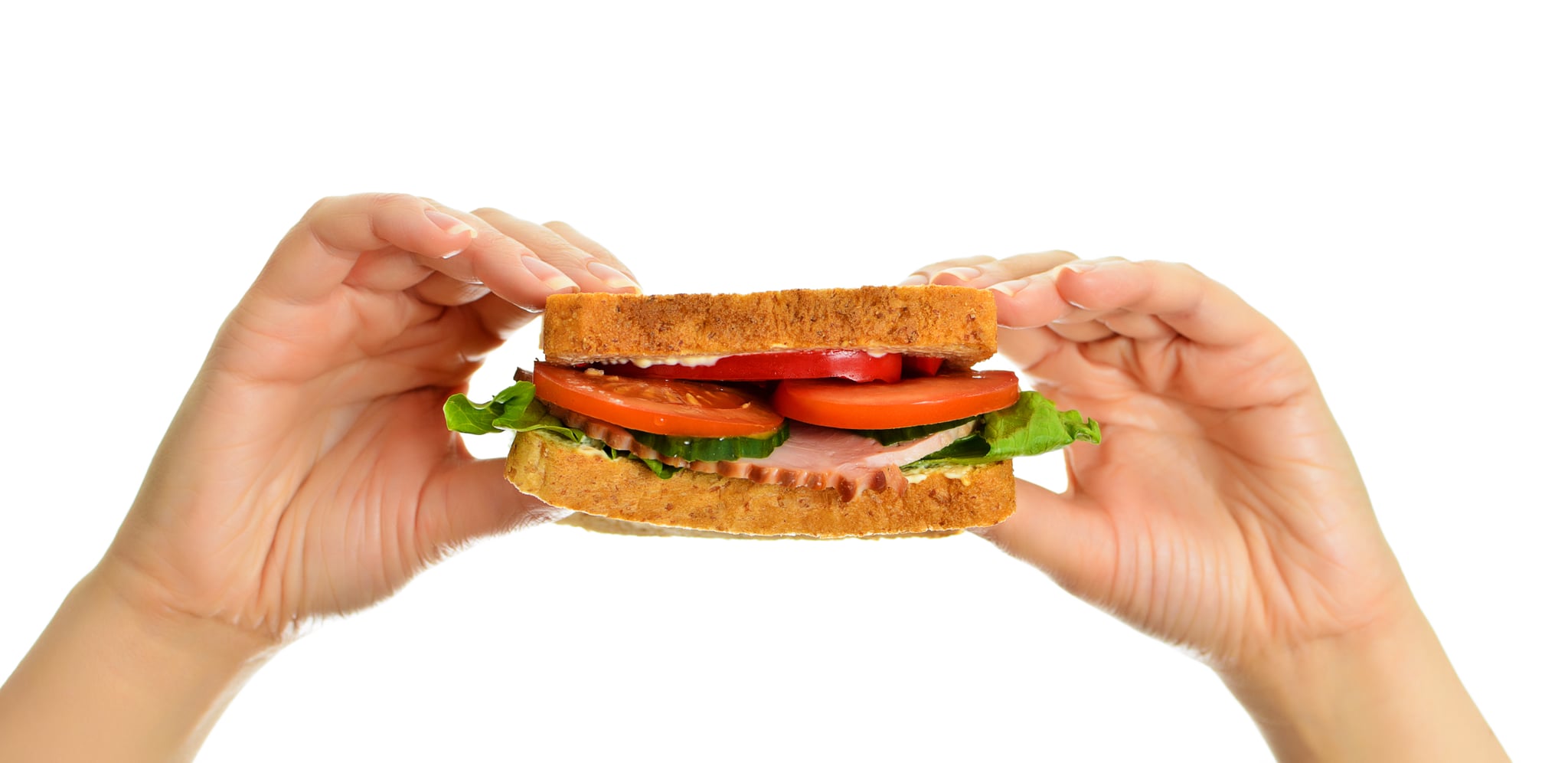 If you're trying to eat healthier in 2014, a healthy lunch is a great place to start. Learn how to revamp your midday meal with these sandwich tips from Self contributing editor Sarah-Jane Bedwell, R.D.
Sandwiches. We all love them since they're quick, easy, and combine lots of flavors and textures we love. However, the way we prepare them makes all the difference in whether they are calorie-conscience or calorie bombs. As a registered dietitian, I recommend a few key steps to making a slimming sammie:
Choose a whole-grain bread (remember to look for 100% on the label).
Choose a lean meat (good options include chicken, turkey, ham, or roast beef).
Stick to only one added fat (for example, if you have cheese, don't have mayo as well, and vice-versa).
Load it up with veggies. I followed these steps exactly to create one of my favorite recipes in my brand-new book, Schedule Me Skinny: Plan to Lose Weight and Keep it Off in Just 30 Minutes per Week, a roast beef melt. Juicy roast beef, toasted whole wheat bread, and ooey-gooey cheese, ready to eat in five minutes — what more could you want?
Ingredients
4 slices 100% whole-wheat bread
6 oz. roast beef
2 tsp. olive oil
1 cup sliced mushrooms
1 cup sliced yellow onion
1/2 cup mozzarella cheese
Freshly ground black pepper, to taste
1 cup arugula or 4 Bibb lettuce leaves
Mustard (optional)
Directions
Note: The first step is optional: To save time, skip the sauté and top the sandwich with raw onion and mushrooms: Heat olive oil in a nonstick skillet over medium-high heat. Add mushrooms and yellow onions and sauté until softened and onion turns slightly golden brown. Remove from heat and set aside.
Evenly divide the roast beef, the sauteed (or raw) mushrooms and onions, and cheese on two slices of the bread. Optional: Toast under broiler until cheese melts. Then sprinkle each half generously with fresh black pepper and finish by topping with arugula or lettuce, mustard, if desired, and other slice of bread.
Total preparation time: 15 minutes with the sauté method or five minutes using raw onions and mushrooms
Nutrition facts per serving: 440 calories, 13 g fat, 4.5 g sat fat, 920 mg sodium, 44 g carbs, 6 g fiber, 38 g protein, 8% DV vitamin A, 15% DV vitamin C, 35% DV calcium, 25% DV iron.
More from Self.com: