Total-Body Kettlebell Exercise
The 1 Kettlebell Move to Sculpt Your Legs, Butt, and Core
This killer kettlebell move from Self will give you a total-body workout in no time.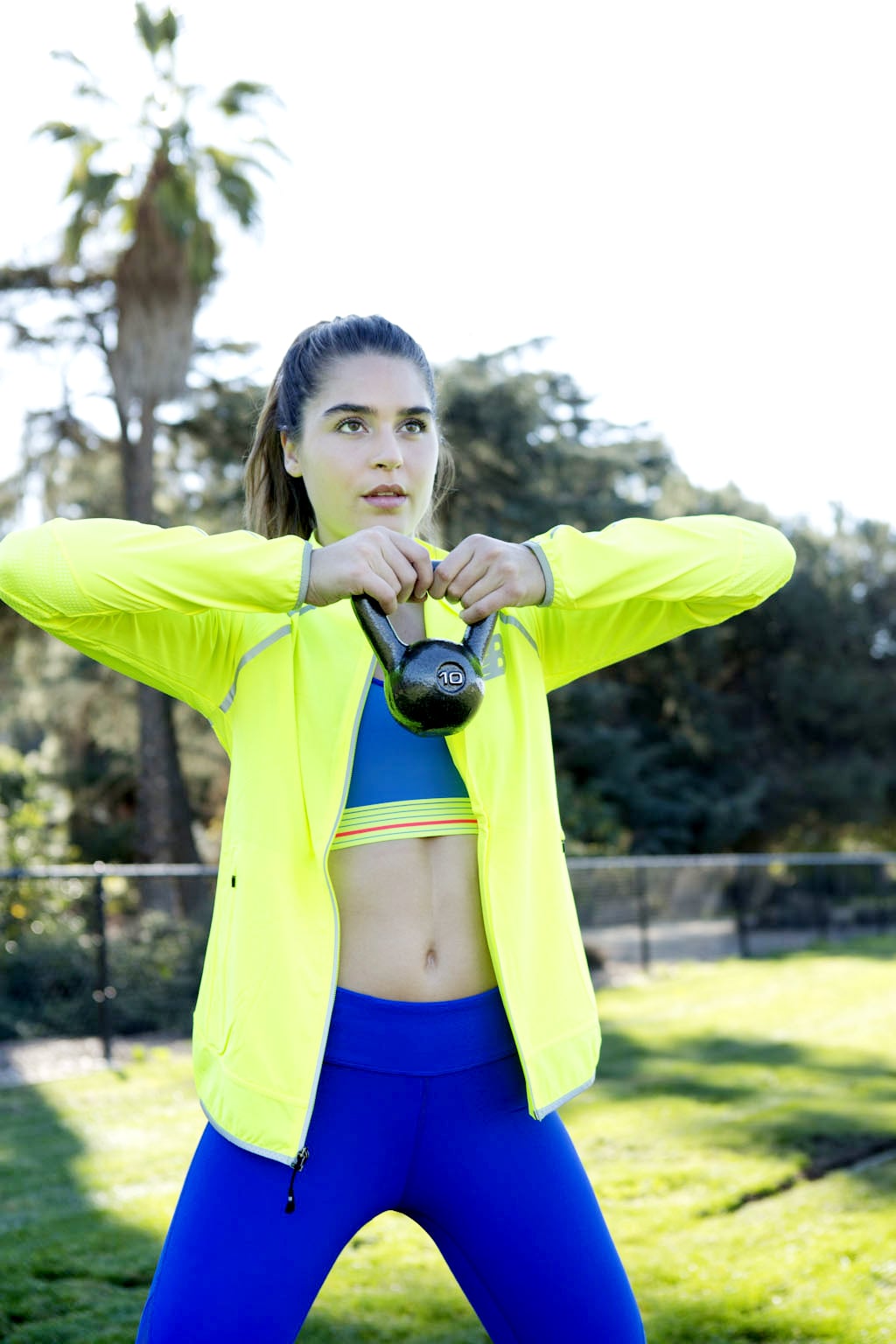 Image Source: POPSUGAR Photography / Kat Borchart
Surely by now you know that exercising with a kettlebell is one of the most effective ways to torch calories and sculpt a hot bod (including killer abs). But these wonky weights can be awkward and intimidating.
To ease your way into a full-on 'bell workout — or if you're a veteran whose skills could use some honing — we got Kettlebell Kickboxing founder Dasha Libin to walk us through a kettlebell move you absolutely must master: the KB Jiu-Jitsu Get Up. "This move is ideal for working your glute, core, and leg strength," says Libin. "It will help you get your heart rate up and build strong, agile muscle."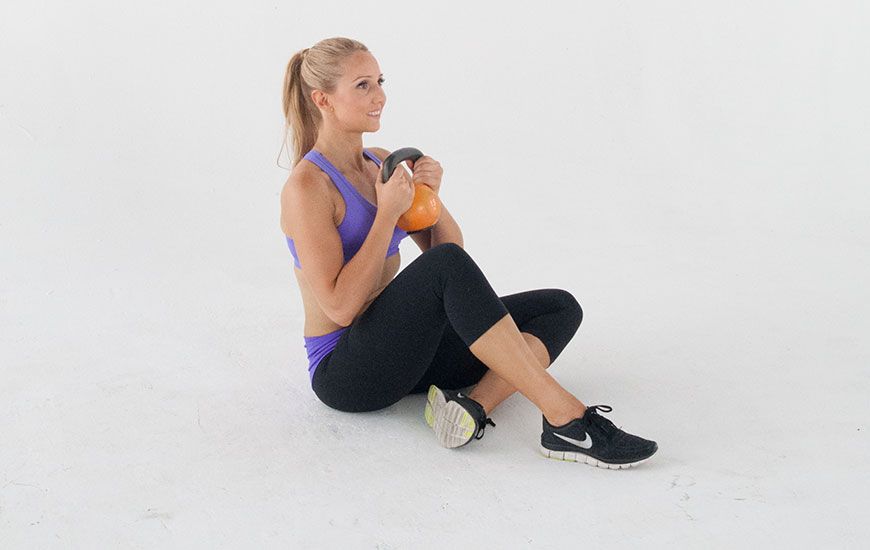 Do It: Lie face-up holding a kettlebell, one hand around each horn, at your chest. Start with your right leg bent so your foot is flat on the floor and your left leg is tucked under your right. Sit up, keeping the 'bell against your torso (as shown). Push off your right leg to stand, leaning forward slightly and keeping your left leg behind your body. Now stand straight and bring your left knee to hip height in front of your body. Reverse the exercise to lower back to start. Do 10-15 reps, then switch sides.
More from Self.com: