Source: Courtesy of Reebok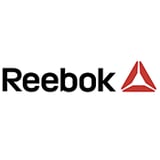 Everyone is looking for that next empowering group fitness class. We partnered with Reebok to help you find it.
I've never been one to shy away from a new fitness challenge, so when I recently heard about a one-hour workout that was going to exhaust my muscles using light weights, I got excited (true story: I'm weak). A 25-year-old staple in the fitness community, the Les Mills BODYPUMP™ class has been touted as a breakthrough weight-training program, promising fat-burning effects in a positive space. It recently unveiled its 100th release of BODYPUMP and released a commemorative BP100 apparel and footwear collection with Reebok.
I'd like to say that I've taken my fair share of high-intensity weightlifting classes, but this one really stood apart. Find out everything I experienced, plus hear what personal trainer and advanced BODYPUMP instructor Ashley Pitt had to say about why it's so popular.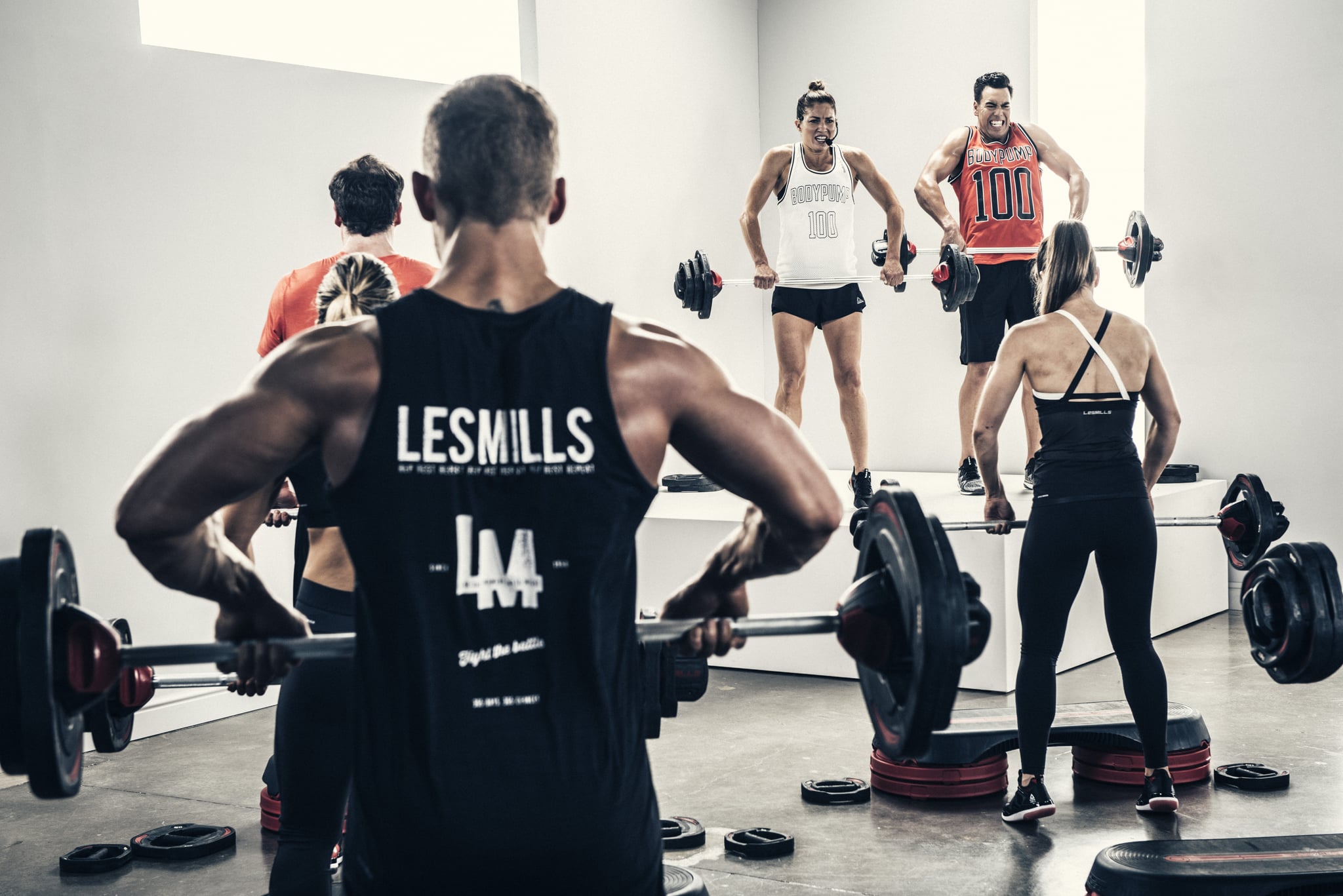 Courtesy of Reebok
The vibe
The studio space was packed to the gills with a refreshing mixture of men and women. There were no attitudes and no obvious "regulars," just lots of people ready to lift. To prepare, everyone got their own step with risers, a barbell, and a few sets of extra weights. I embarrassingly raised my hand to signal that I was a newbie, and the instructor explained that we'd be changing the weight of the barbell depending on the muscle group we were working. I smiled. I like changing up weights depending on how I'm feeling. I tugged at the base of my tank top and was ready.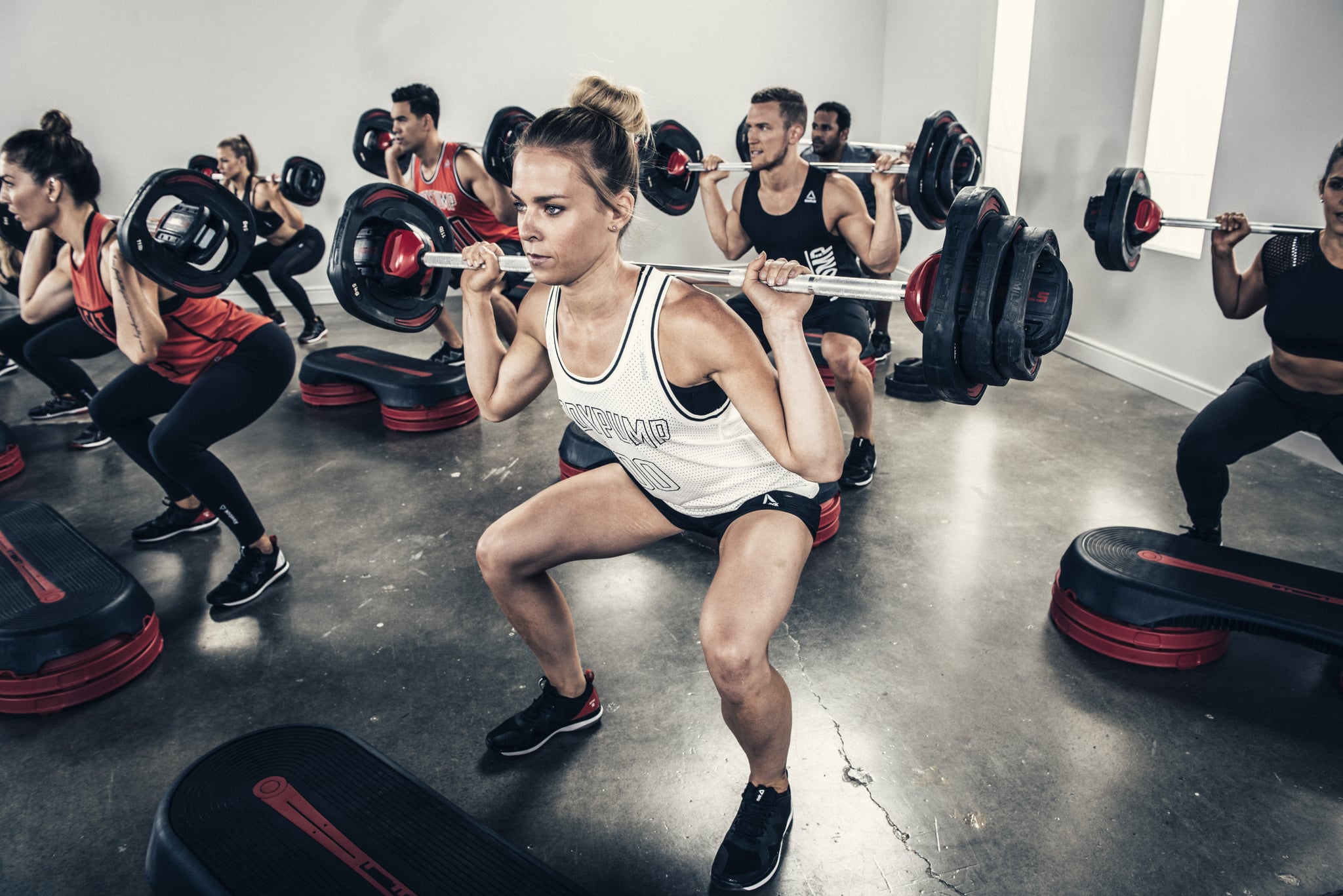 Courtesy of Reebok
The warmup was no walk in the park
This was not your usual slow-and-steady jumping-jack warmup. As soon as the beat dropped, we started with an overhead press to a squat. Two seconds in and I was already doing squats. I later asked Pitt about the intense warmup. "We start with the warmup to get the body ready for movement, then hit the biggest track of class with the heaviest weight, which is squats to start the big metabolic training and calorie burn right off the bat," said Pitt. It made a lot of sense. "This track is done first so you can keep as good of form as possible with the heaviest barbell of the day on your back."

I may have done close to 1,000 reps during the workout
Throughout the class, we worked every major muscle group, switching from lower body to upper body to back to back of arms (triceps) to front of arms (biceps). So while my lower body rested, I did not — I was working another muscle group. BODYPUMP refers to this as the "rep effect," and it was exhausting. "The rep effect is an amazing benefit of [the class]. It means that you do a high volume of lighter weight and get the same advantages of lifting superheavy weights," Pitt shared. "Because we spend about five minutes per muscle group doing nearly 1,000 or more reps per class, you get great fatigue in each muscle group."
How I felt the next day
Sore. Very, very sore. I always have incredibly tight hamstrings (too much running, not enough stretching), so all of the lower-body work made things like descending stairs brutal. But it was the good kind of pain that I'm fond of. Pitt suggested taking the class two to four times a week, and I'll definitely be signing back up. This time I won't have to say I'm a newbie.


Check out more from Reebok!
Take on the new year and celebrate the 100th edition of BODYPUMP in the latest gear from the Reebok x Les Mills Collection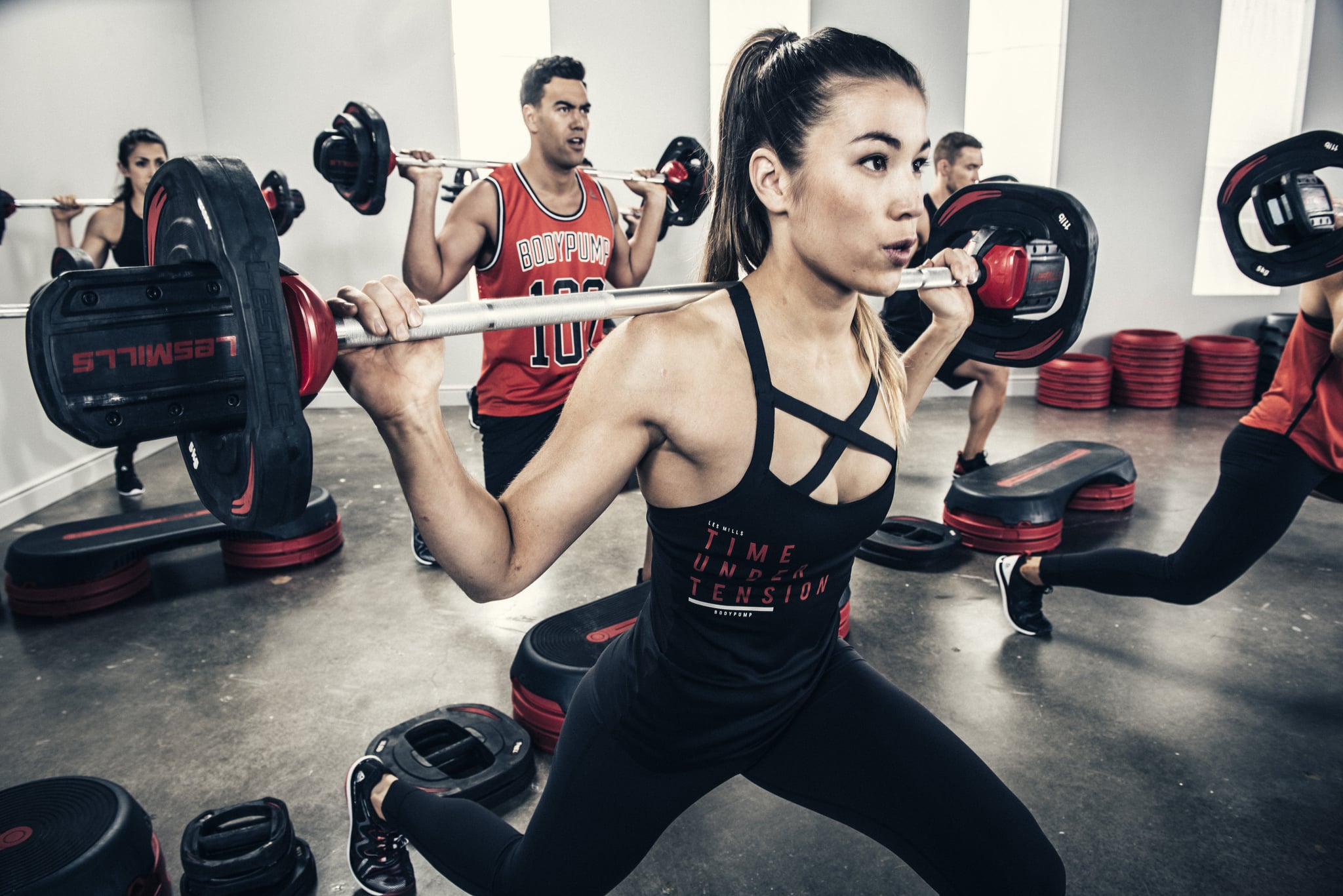 Image Source: Courtesy of Reebok