What Is FightCamp at Home Boxing Workout?
Turn Your Home Into a Boxing Studio, and Get Ready to See Your Body Transform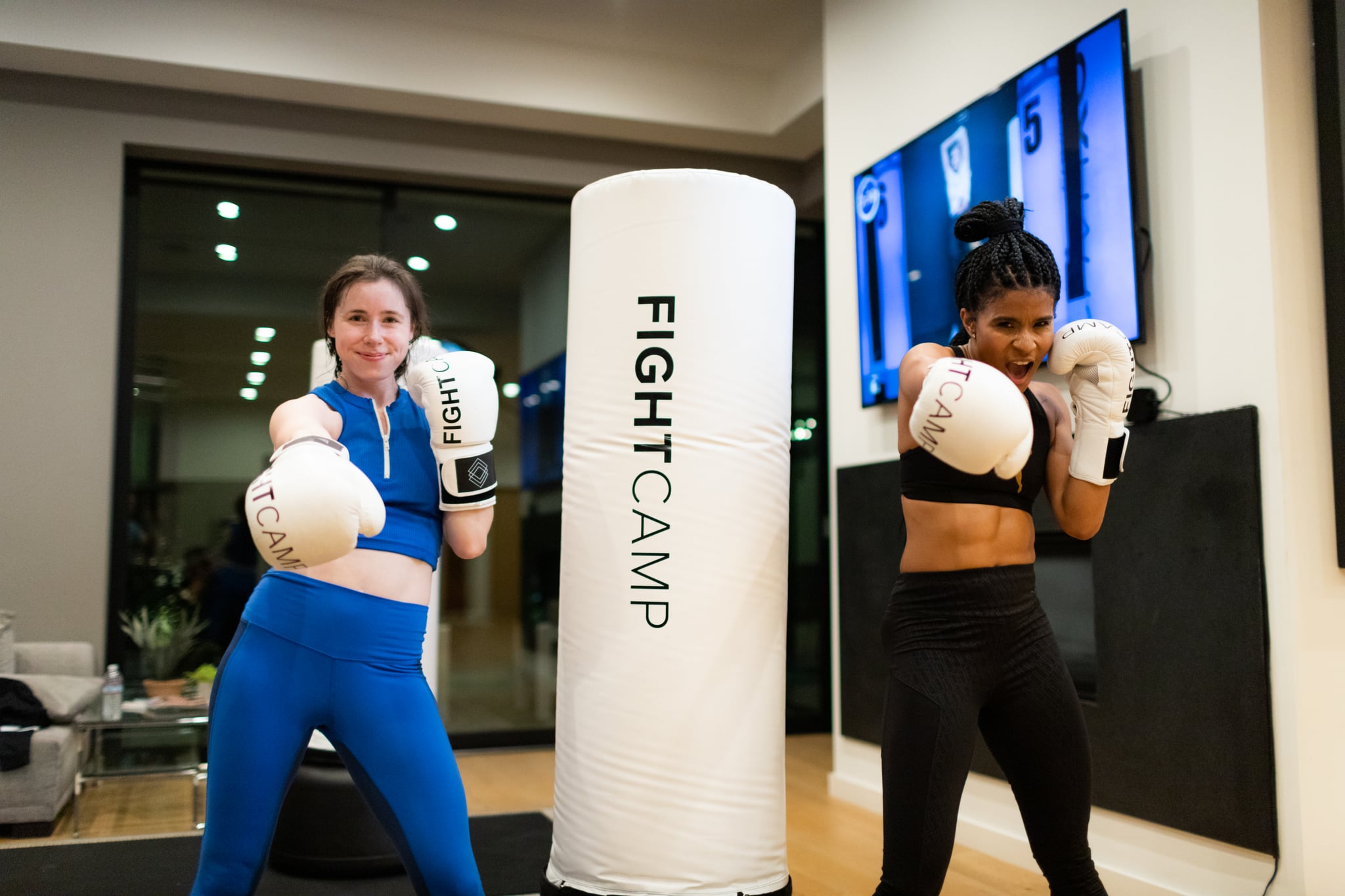 If you're looking for a full-body workout that torches calories, boxing is at the top of the list for many celebrities. It's no surprise that boxing studios have popped up all over America and, now, FightCamp is ready to give you that boxing studio experience from the comfort of your own home.

What Is FightCamp?
The FightCamp Gym puts the key elements of a boxing gym into your home. The gym includes a standing bag, heavy workout mats, gloves, quick wraps, and their signature punch trackers. I got to try the FightCamp Gym experience, and it was one of the most challenging and motivating classes I've done in a while.
The Punch Trackers Will Keep You Accountable and Push You to Work Hard
What I loved most about FightCamp were the Punch Trackers. They track and display punch volume, speed, and output in real time. During each round, the trainer will set a minimum punch goal, which appears on the screen. I could not believe how motivated I was to meet (and exceed) the punch goal for each round! By focusing on reaching the number of punches, it drowned out the voice in my head that said I was tired. I was on a mission and found that this allowed me to work harder than I do in studio boxing classes . . . you know, when the lights are dark and it's easy to take a few extra water breaks when you're tired.

It's More Than Boxing — It's a Full-Body Workout
The FightCamp library is expansive with four new workouts added every week and workouts ranging from 15-45 minutes in length. They vary in difficulty from beginner, which includes a 12-week "Prospect Path" that teaches you the basics, to advanced. I tried a workout from MMA Pro Shanie Smash, and it packed a cardio punch! The combinations of punching, jumping jacks, mountain climbers, and squat jumps left me breathless. Seriously, I had no idea how quickly I would start sweating with a warmup that included a combo of high knees and punching. If you're someone who likes to know what you're getting into, there is an overview of each workout in the app that lets you know the exercises, boxing combos, and their durations before you start.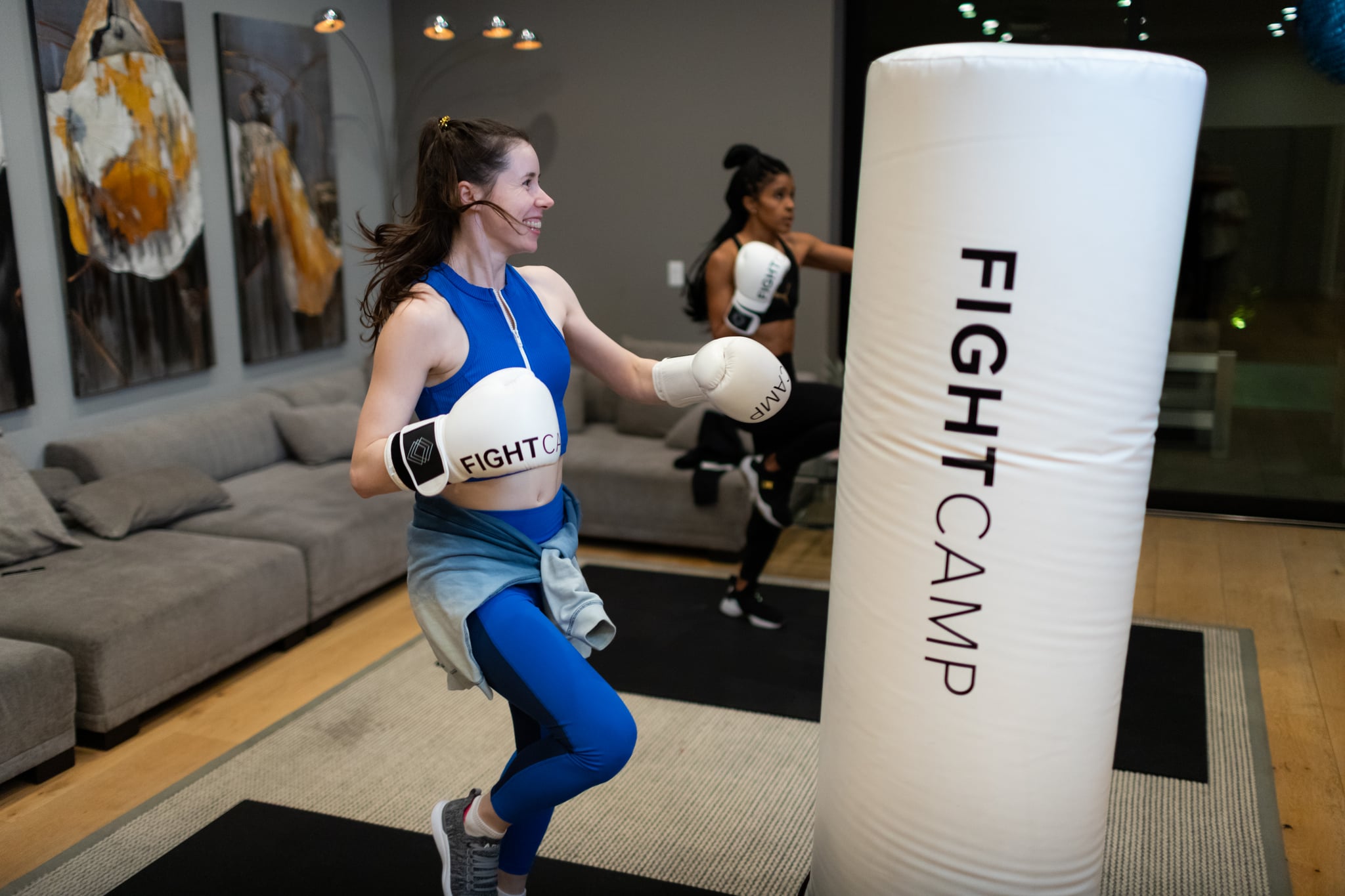 There are breaks in between each round, and even though I work out all the time (I'm the video producer for Class FitSugar, so it's basically my job to go try out new workout classes), I was struggling to reach the end of the rounds. I would definitely add this workout to my regimen for when I need a killer butt kick or just a confidence boost. Seriously, I fought my way through the workout, exceeded my punch goal, and felt ready to take on anything once I made it through!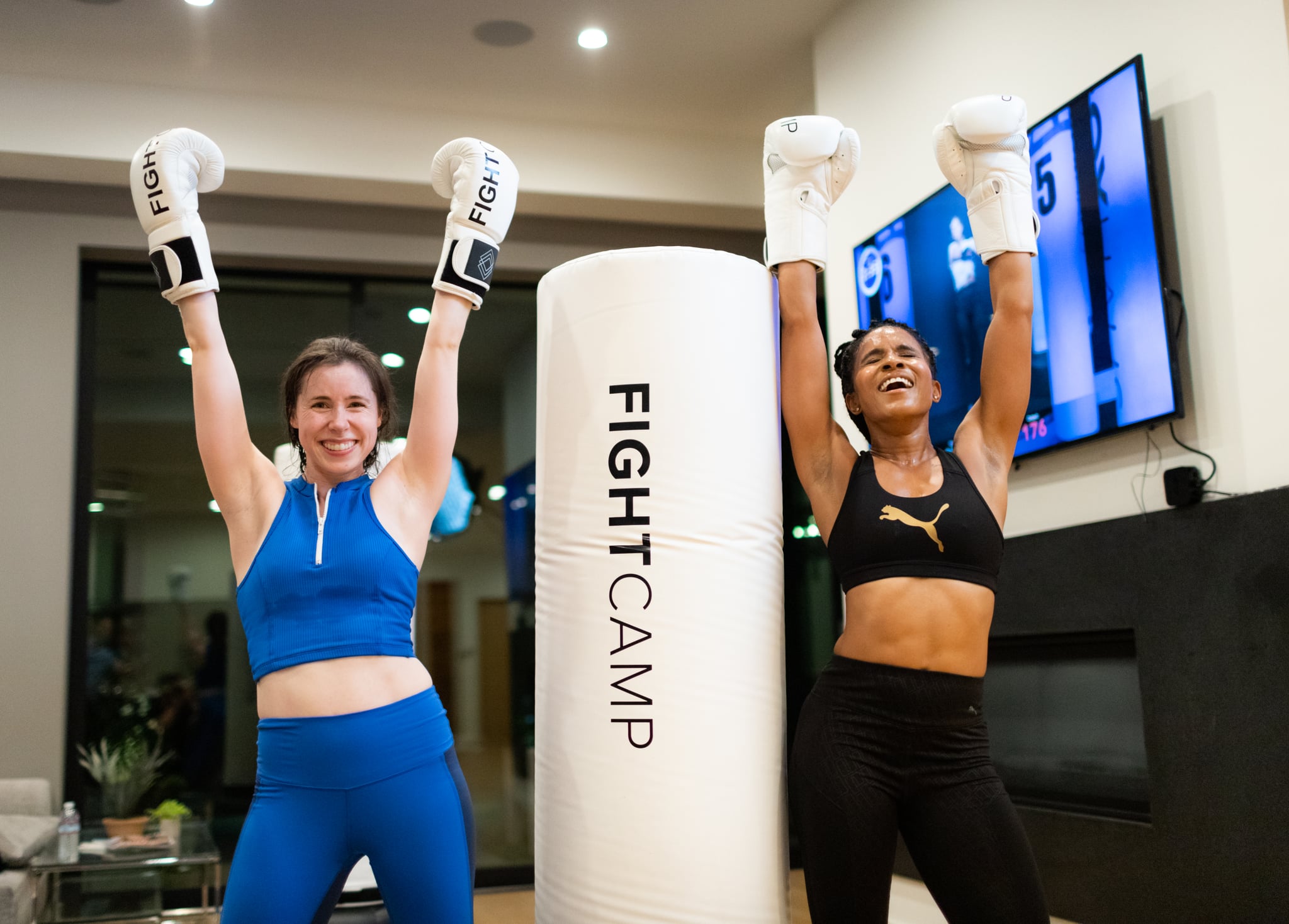 Yes, It's an Investment
The investment to turn your home into a your private knockout space? It's $995 for the gym and $39 per month for unlimited access to the workouts led by elite trainers. It also offers a $399 option if you have access to boxing equipment that includes just the punch trackers. If you're someone who is already taking a lot of boxing classes (which are sometimes upwards of $30 or more per class), then it is comparable over time.
Image Source: POPSUGAR Photography / Genevieve Farrell