What Is Salt Therapy?
WTF Is a Salt Room, and How Can It Help Your Anxiety?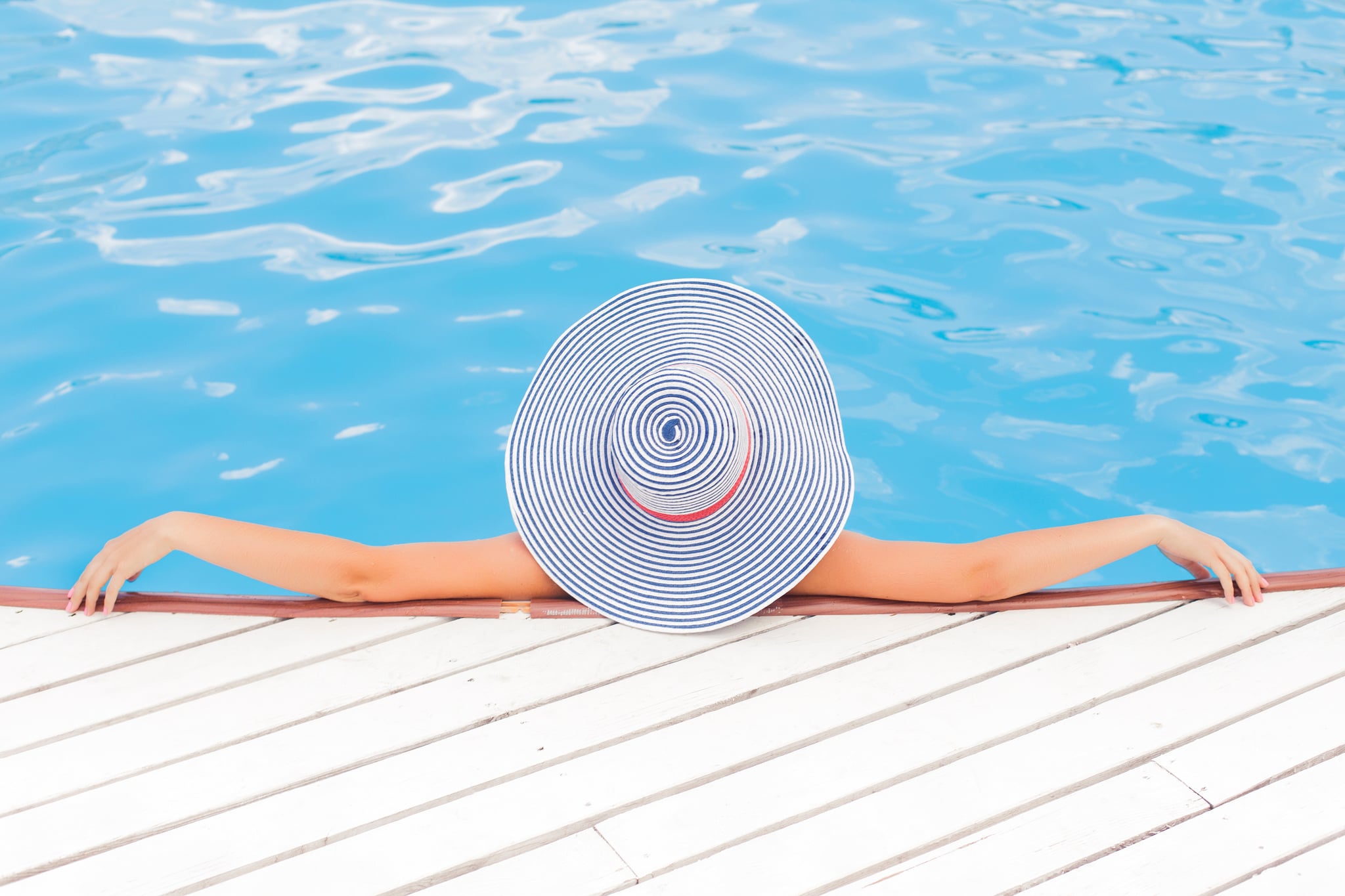 It started with a way to relieve stress and heal the body and mind — salt soaks, saltwater from the ocean, and then the rising popularity of Himalayan salt lamps. My sister, who apparently thinks I'm so stressed all the time (I'm not, I just have an intense personality), actually bought me three salt lamps for Christmas two years in a row. But it seems that during the last year or so, the existence of salt caves and grottos have been popping up as attractions or even in spas as ways to heal and recharge.
Himalayan Salt, which these caves/rooms are made from, is a natural anti-inflammatory, antibacterial, antiviral, antifungal, and antimicrobial, which can have appeal to those looking for natural remedies. Halotherapy, or salt therapy, has been around for years (there is one location in Poland that dates back to the 12th century!) as a way to open the nasal passageways. The therapy now has the added benefit of relaxation, and it has been making its way into mainstream wellness treatments during the past few years.
"Halotherapy is about balancing and healing ourselves on a molecular level," Christina Hammarberg, CEO of Channeled Messages by Christina, a company that focuses on intuitive therapy and energy therapy, told POPSUGAR during a phone interview. "Salt, which is a crystal, is known for its cleansing and healing properties because it naturally releases negative ions into the environment. To keep your body, mind, and aura in balance, it's important to regularly counteract those positive ions with negative ones. Spending time outside is a great way to do that, but for most of that, it's not possible. That's what makes salt lamps, salt soaks, and salt immersion so beneficial," she explained.
The experience at a salt immersion venue is not always the same. At some venues, such as the Montauk Salt Cave in Montauk, NY, visitors are placed into a zero-gravity chair or may opt to sit directly on the salt floor. At spas around the country, rooms are built with salt-based floor, walls, and seating areas. In all of these venues, however, there are no electronics allowed and no talking allowed. Many play soothing music to inspire meditation, deep breathing exercises, or even sleeping.

Becky Martino, director of marketing and sales at Las Vegas, NV-based Canyon Ranch SpaClub at The Venetian Las Vegas, told POPSUGAR in an email that the salt grotto at the spa has been growing in popularity because guests are looking for holistic or organic ways to promote healing and relaxation, while going back to the basics and back to nature.

"More people are seeking out salt rooms in an effort to holistically rejuvenate and seek ways to relieve the body of stress-induced ailments, to relieve respiratory conditions, clear skin, and boost immunity," she said.
According to Martino, salt rooms, grottos, and caves can promote a healthy blood sugar level; relieve anxiety and stress; help battle insomnia; help improve digestion and relieve acid reflux; and boost bone strength.
If you're intrigued, Martino suggests scheduling between 25 and 45 minutes for your time in a salt room. This will give you enough time to relax and will have the maximum effect on your system. In addition, leaving your electronics safely locked up and giving yourself the time to meditate, think, or even sleep will also make the experience more enjoyable. Martino also suggests enjoying a salt room made from 100 percent pure Himalayan crystal salt, which is considered the purest and most beneficial salt ever discovered on earth, containing 84 naturally occurring minerals and salts.
"Salt therapy has been known to help regulate brain function resulting in a calmer state of relaxation, encourage deeper sleep, decrease blood pressure, and boost immunity. Resonating at the Earth's frequency, Himalayan salt balances and neutralizes the ill effects of the toxic frequencies we live with every day," she said.
However, while salt rooms can help ease certain conditions, it is not a replacement for regular medical treatment, said Daniel La, M.D., physician at Plainview, NY-based Prohealth.

"Salt therapy may help with relaxation or may help to relieve stress, but it shouldn't be used in place of proper medical attention," he said, noting that conditions may worsen if gone untreated by a licensed physician.