What Is Suffering the Silence Chronic Illness Project?
Chronic-Illness Sufferers Are Coming Together in the Most Powerful Way Possible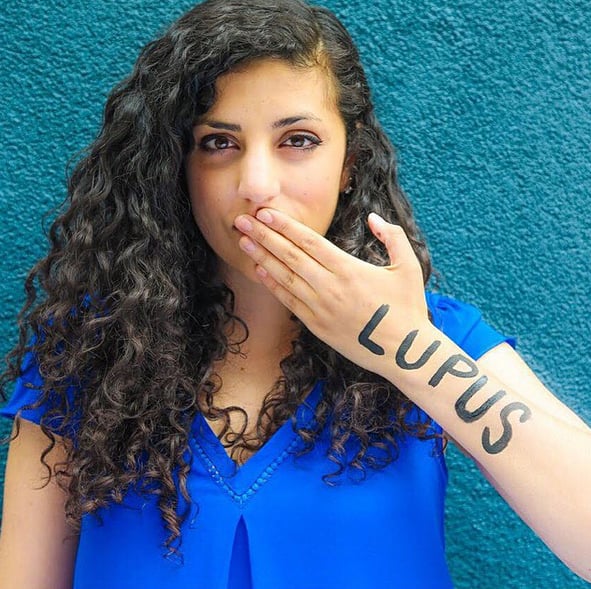 Illness can be hard to talk about, especially in the public eye where young people may feel like they are being judged. One woman, however, is setting out to change this by starting an online community, Suffering the Silence, where people who are living with chronic illnesses share their narratives and communicate openly with one another about their struggles.
The idea stemmed from Allie Cashel and fellow friend Erica Lupinacci. Allie, who has struggled with Lyme disease since she was 7, a topic she chose to write about for her college thesis now turned book, wanted to create a discussion among chronic-illness sufferers. Likewise, Erica, who was diagnosed with lupus at 18, wanted to participate in the honest and open dialogue about chronic illnesses.
Both women state on their site, "The simple act of listening and sharing illness narratives has been an incredibly powerful and healing force in both of our lives, and we hope to use this space to continue to honestly and openly communicate those stories."
Chronic-illness sufferers have embraced this online community, often sharing their stories through the portrait series, where people are photographed with the names of their "invisible illnesses and diseases" written on their arms. Along with the photos are moving captions that describe their daily lives living with said condition. The dialogue has even prompted an outpour of social media users sharing their stories by using the hashtag #SufferingTheSilence.
While Allie's book isn't out until September, the movement she created has received a huge online response and inspired many to speak up. Read on to see some of the powerful stories, and as Allie writes on her site, "It's time to make some noise."