What Is Zwift?
Meet Zwift: The At-Home Workout Craze That Rivals Peloton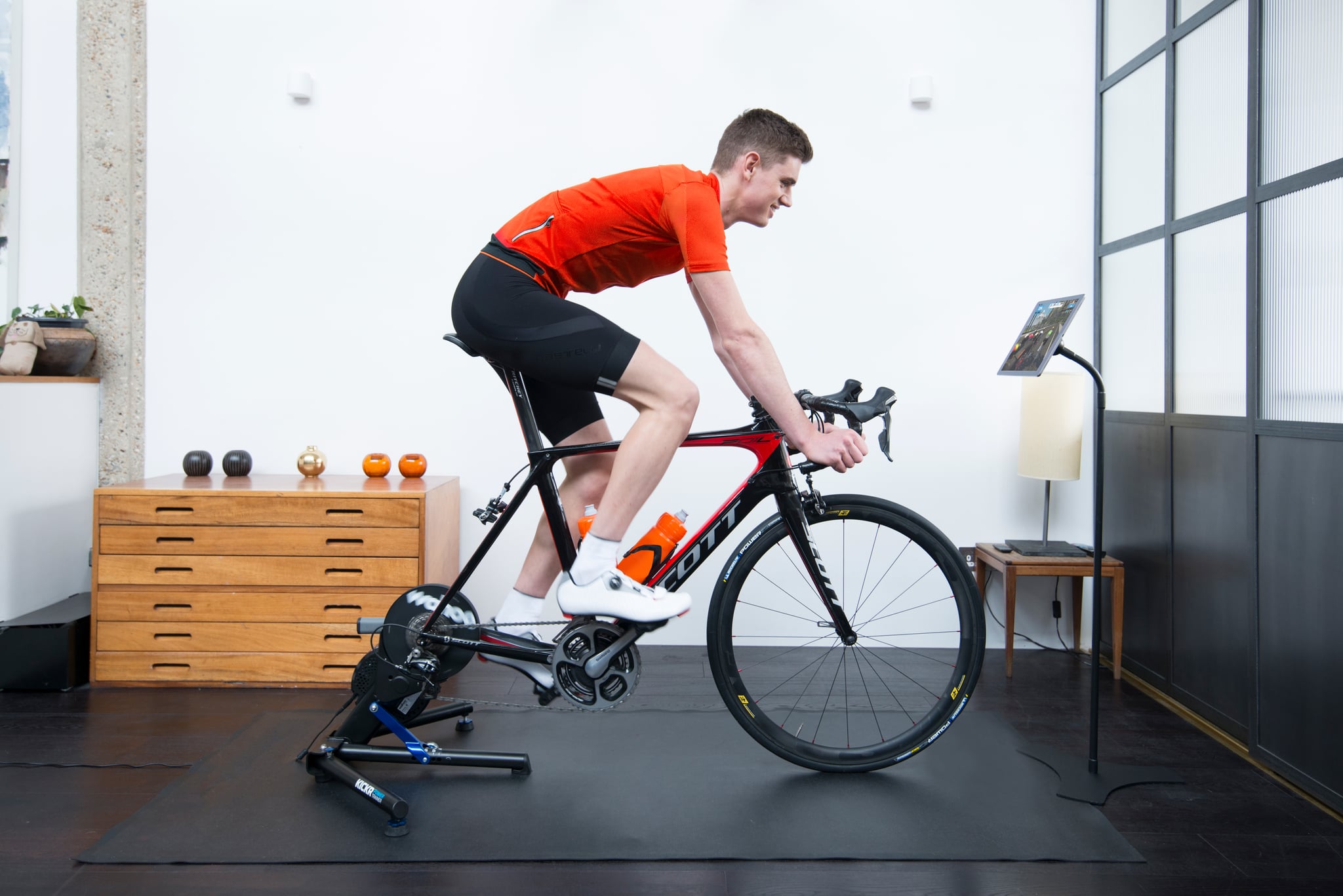 Ever since Peloton cycling changed the at-home-workout game by making it unnecessary to step inside a physical studio, other companies, including Flywheel, have followed suit. But the latest workout craze, Zwift, is rivaling its luxe competitors by allowing users to train with their own equipment. Using a mix of friendly competition and virtual gaming, Zwift aims to give players a unique and fun workout experience unlike any other. Here's a breakdown of everything you need to know.
What Is Zwift?
Zwift is a massive online training game where runners and cyclists meet and compete with others around the world. Elite World Tour coaches helped design the workouts, which are then tailored to your own fitness level. You have the option to train alone or join a scheduled group workout, race for real prizes, or ride with others in real-time for fun. Choose between hundreds of events — some of which allow you to sprint down notable roads and ride routes inspired by famous courses.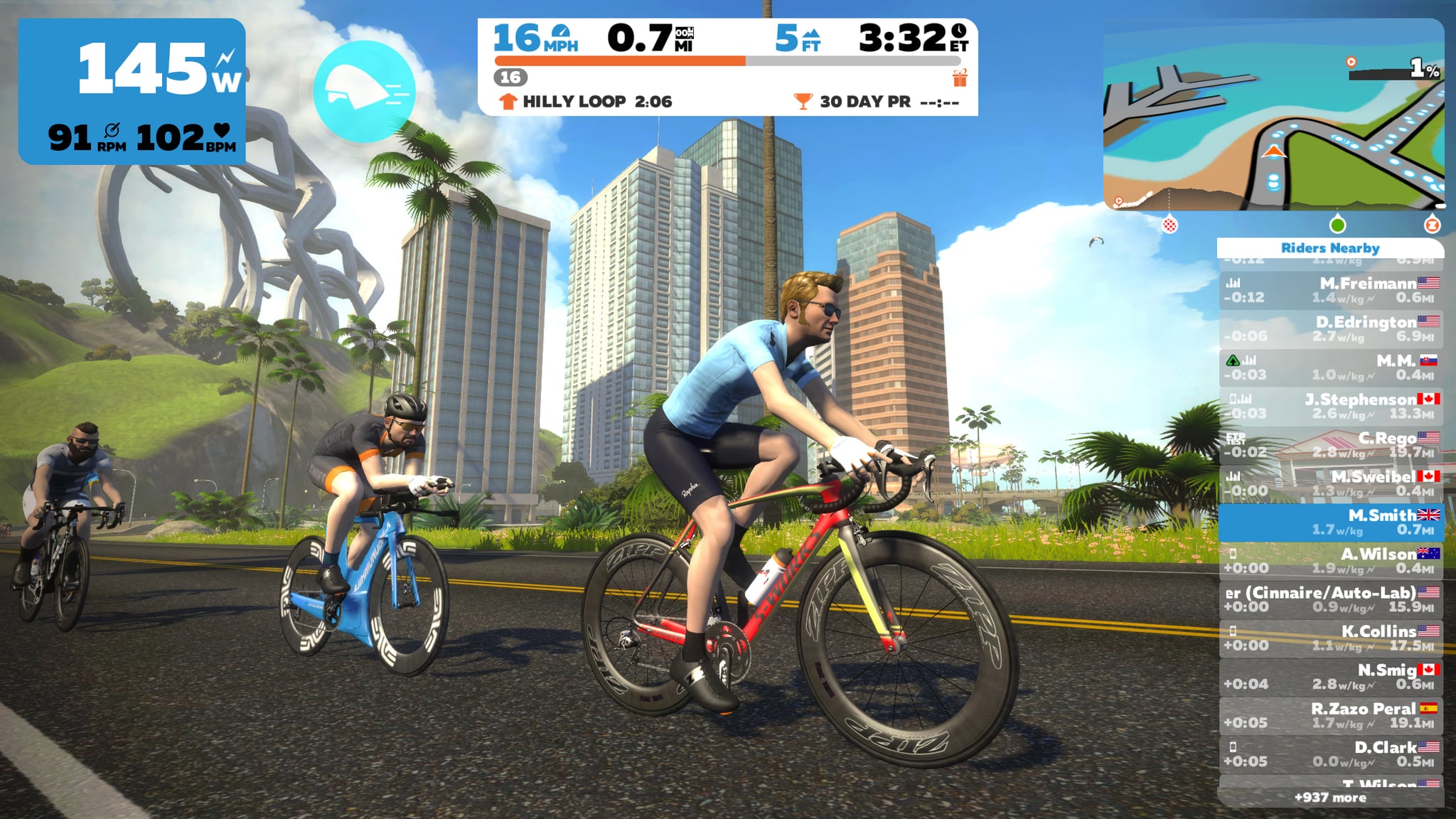 What Equipment Do I Need?
The good news is that you can use what you already have, as long as it meets the minimum requirements.
Bike
Bicycle trainer or rollers, and an ANT+ or BLE power meter/speed and cadence sensor
PC or Mac computer, a compatible iOS/Android device, or an AppleTV to open the Zwift app
Bridge/receiver for the ANT+/BLE signal
Treadmill
PC or Mac computer, a compatible iOS or Android device, or an AppleTV to open the Zwift app
ANT+ and Bluetooth Smart running footpods
ANT+ receiver (if you're using ANT+ sensors on Mac/PC/iOS)

Or any of the following treadmills that connect directly to Zwift without additional equipment.

BowFlex BXT116/BXT216 treadmills
Any StarTrac treadmills with a Bluetooth button
LifeFitness T3 home treadmills
True Fitness Performance 300
Technogym MyRun treadmill
The awesome part is, you can watch and participate from your TV screen or iPad. And if you don't have any equipment already, you can purchase bundle kits on Zwift that come complete with everything you'll need.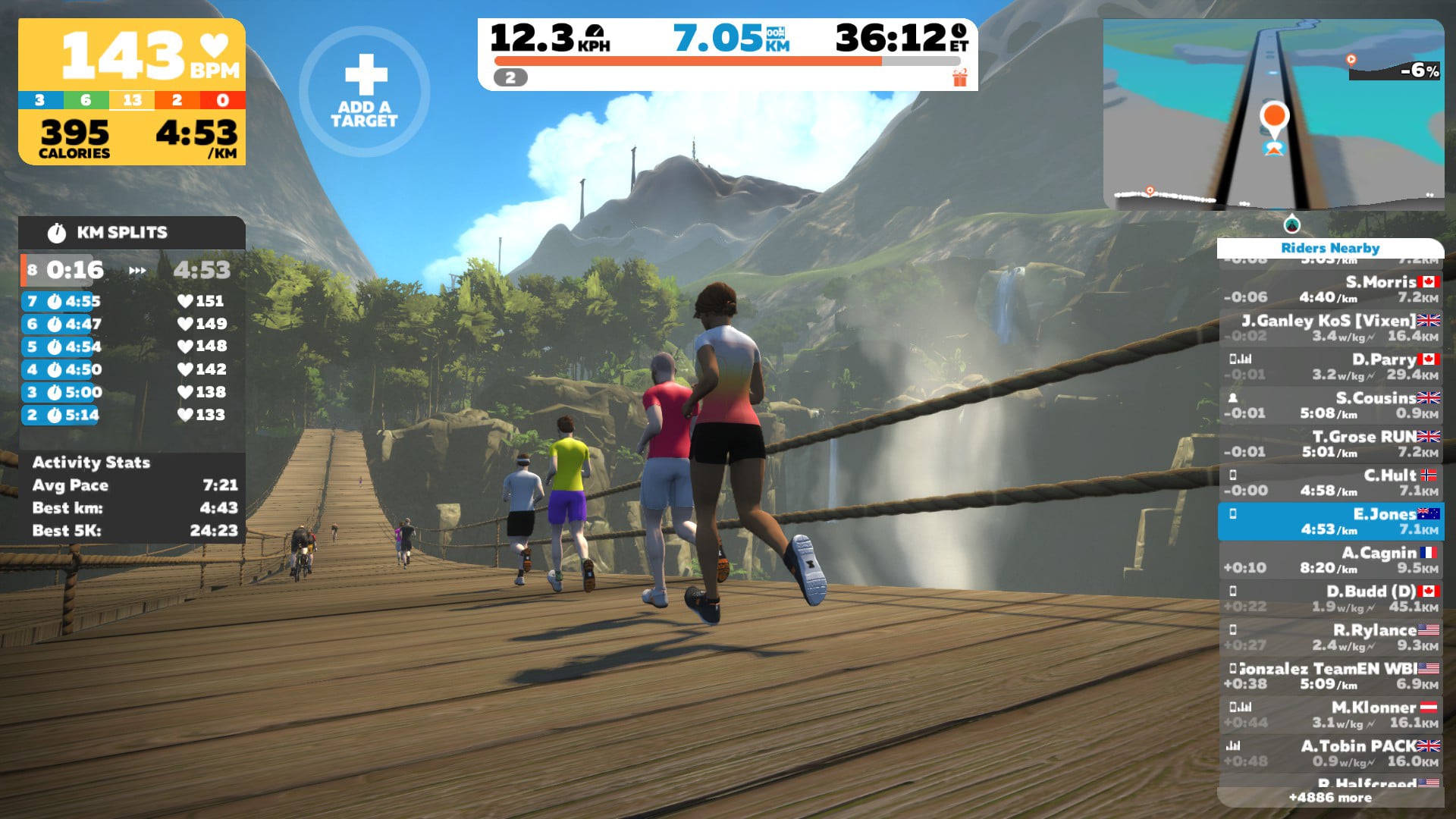 How Does It Work?
Your bike trainer allows you to ride in stationary mode while your sensors send data to your device via ANT+/BLE. From there, Zwift connects you with others over the internet.
How Much Is It?
Zwift's non-contract pricing for a Zwift cycling membership is $15/month. You can cancel at any time and your progress will be saved on your account in case you decide to rejoin later. Running on Zwift is currently free!
Image Source: Zwift