Why Do You Bloat Before Your Period?
Why Does My Period Make Me Feel Like a Water Balloon? This Expert Has an Answer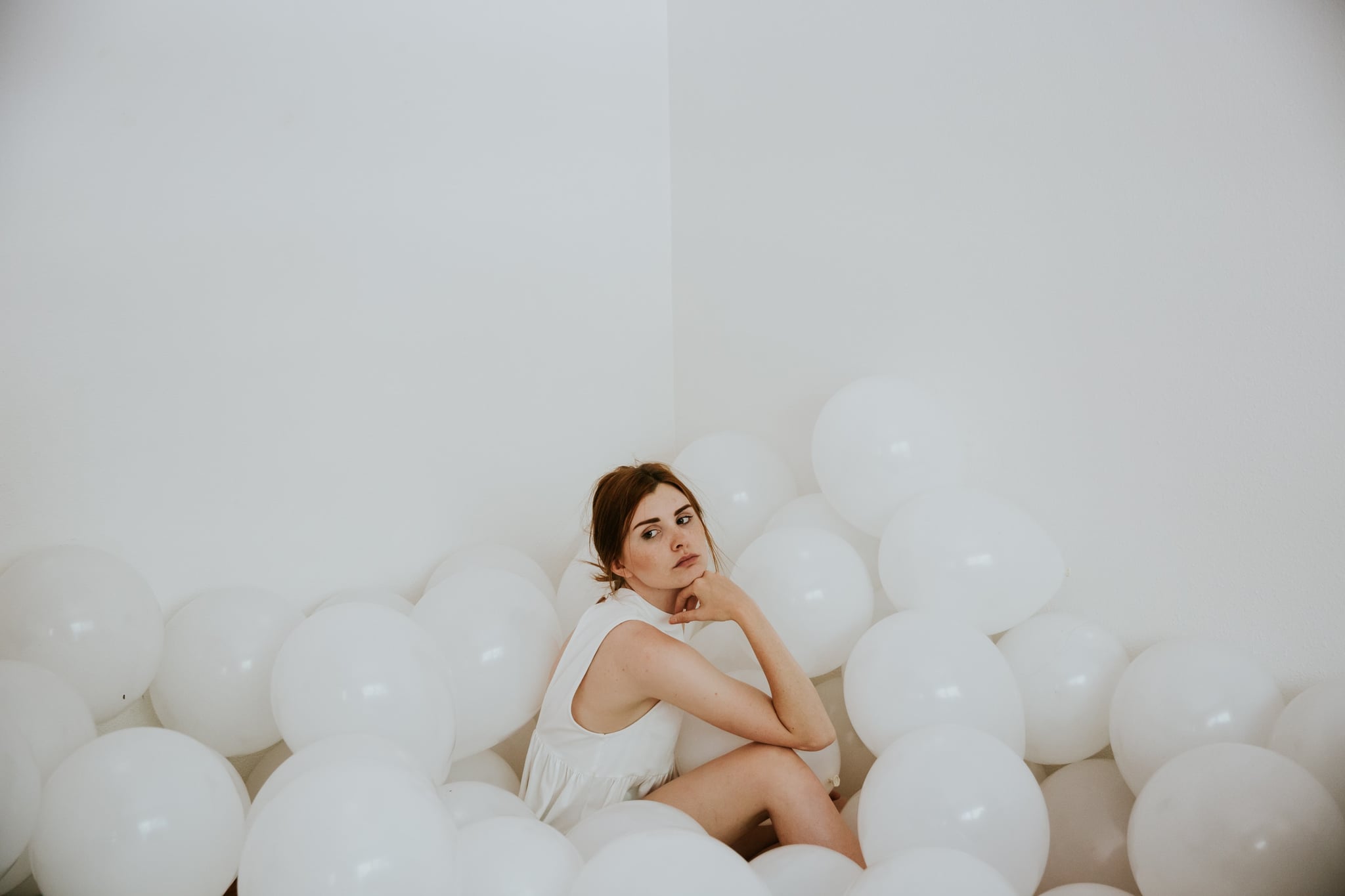 Period bloating plays games with my mind, my body, and my pants. Right before that time of the month enters my life, I find myself wanting to wear everything and anything baggy, as my stomach feels like an inflated water balloon that's begging for someone to make it pop. It's just one of many PMS symptoms that make you want to stay in bed and hug a pillow, making it hard to function before your menstrual cycle begins.
Lately, I've found myself more bloated than ever, wondering why it's happening and what in the world I can do to stop it.
Ann Mullen, director of health education at Cycle Technologies, says period bloating is indeed normal. "Bloating is caused by hormonal fluctuations and generally follows a pattern," Mullen said. "After you've ovulated midcycle, you may notice your abdomen starting to bloat somewhat. This tends to increase as you get closer to your period."
Mullen shared that about five days before your period, bloating will increase day by day and then peak on the first day of menstruation. After the next few days of your period, the water retention will decline rapidly and your tummy will be flatter.
Fighting the bloat can be done with a change in your diet, which, according to Samantha Salmon, a certified holistic health coach and the author of You Can Afford to Be Healthy, can also help eliminate period pain and other PMS symptoms.
So does that mean we should ditch PMS comfort foods like pizza and ice cream? Salmon said yes. "Eating lots of fruits and vegetables, specifically potassium-rich foods (dark leafy greens, sweet potatoes, and bananas) and diuretics (ginger, pineapple, and cucumber), help to alleviate the bloat," Salmon said. "Exercising, drinking lots of water, and avoiding processed foods can also help."
Avoiding salt is a must, Mullen said, since salt forces your body to retain water, which is why you might want to put the chips, processed foods, and fast food aside before that time of the month.
One way to stay on top of your bloating is to track your symptoms. "It's a good idea to track your symptoms over the entire cycle so that you start to recognize your own pattern and learn what to expect and what's normal for you," Mullen said. "A period tracker like Dot can be a handy tool for this. Being familiar with your cycle can lessen the worry if you find that your jeans are starting to feel tight. It may just be from water retention and not a sign that you are otherwise putting on weight — know that it will go away again."