Why You Should Lift Weights to Lose Belly Fat
A Trainer Explains Why Weightlifting Is the Most Important Type of Exercise For Losing Belly Fat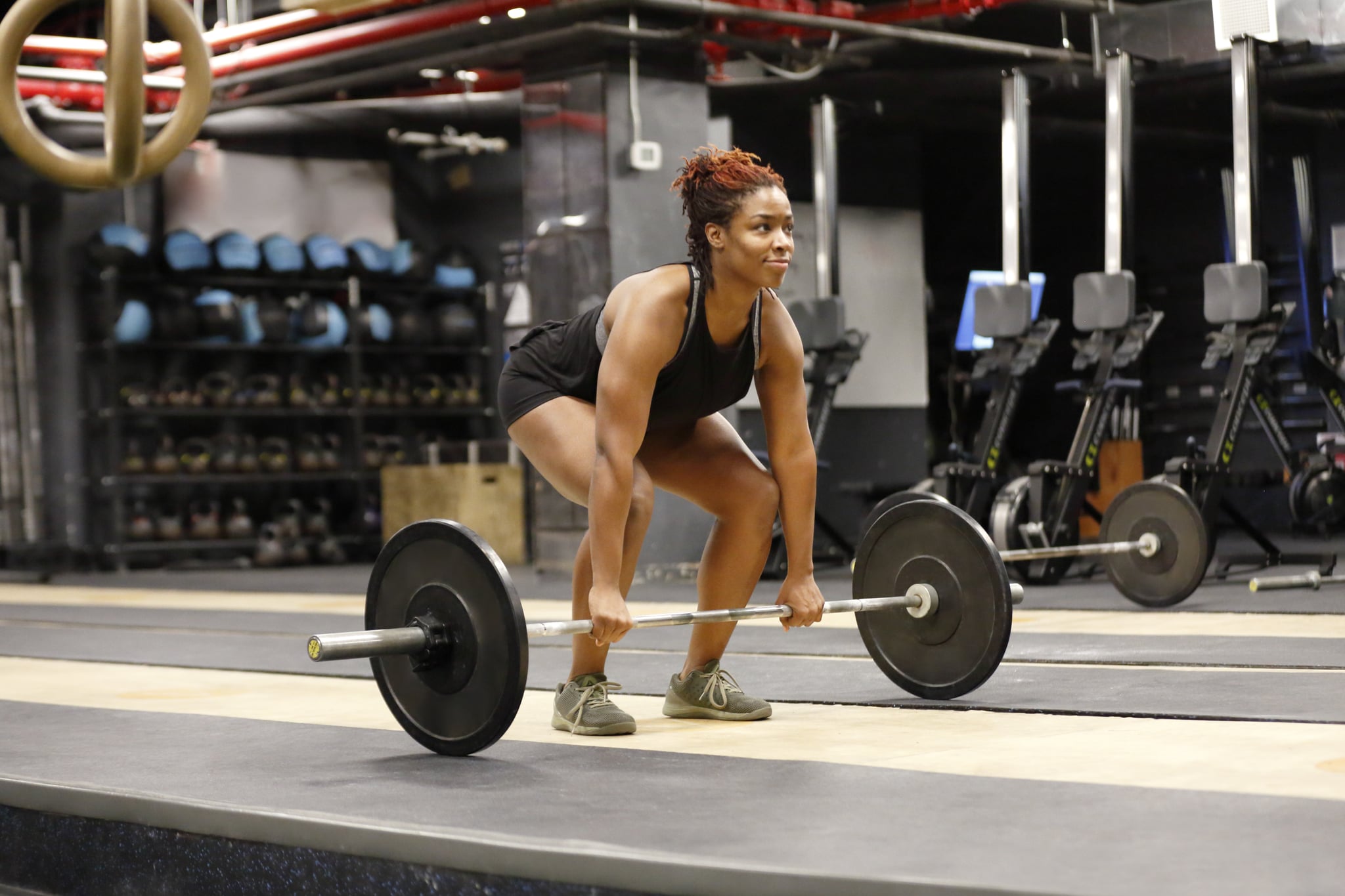 When it comes to losing belly fat, your mind may immediately think of doing dozens of crunches or spending hours on a cardio machine. And while these moves may help you burn calories, they're not the most effective method of burning body fat. In fact, you'll want to hit the weight room and grab some dumbbells or a barbell. Eric Bowling, an NASM-certified personal trainer at Ultimate Performance in Los Angeles, explained why.
How to Lose Belly Fat
We can't talk about belly fat without first debunking the myth of spot-targeting fat loss. If you are looking to get rid of fat, specifically on your midsection, we have some news for you: you can't control where your body loses fat. When you lose weight, it's up to your genetics (thanks, Mom and Dad!) to determine where on your body you lose fat. So to lose belly fat, you have to lose body fat overall.
To do this, Eric has what he calls the five cornerstones to any successful fat-loss program: increasing nonexercise activity thermogenesis, or NEAT (the activity you do outside of the gym), weightlifting three days a week, implementing HIIT one to two days a week, getting enough sleep (seven to eight hours a night), and eating in a healthy calorie deficit. If you're curious why hours of cardio aren't on the list, that's no accident.
Why You Should Lift Weights to Lose Belly Fat
You may not think barbell squats or deadlifts will have any impact on your midsection, but you'd be wrong. "Lifting weights has been shown to do a few phenomenal things to improve body composition," Eric said. Weightlifting helps increase your muscle mass, and more muscle mass is one of the only proven ways to boost your metabolism. This is because muscle burns more calories at rest than fat does, so more muscle mass means a higher resting metabolic rate. A higher resting metabolic rate means burning more calories, and therefore more fat, at rest.
Plus, lifting weights in and of itself burns calories. So while you're pumping through your reps and breaking a sweat, your body is burning calories. You just need to make sure you are lifting weights that are heavy enough to be a challenge but doable to make it through full sets; if you're not sure where to start, check out this guide. After a weight starts to become too easy, it's time to lift heavier or increase reps to continue to see progress; this is known as progressive overload.
Eric recommends lifting weights three times a week, especially if you're starting out. It's also best to focus on compound exercises, which are exercises that target groups of large muscles, such as barbell squats, deadlifts, and leg presses. "Compound movements concentrating on larger muscle groups will burn the most calories," Rachel Gerson, an NASM-certified personal trainer, told POPSUGAR. "If you think about it, you'll feel a lot more tired after doing a barbell squat than doing a bicep curl."
Sure, cardio and HIIT have a place in a weight-loss program; we're not saying to give up your favorite Spin class completely. But if you're looking for an effective workout plan to lose fat long-term, you must incorporate strength training. It won't make you too bulky; it will help you carve lean muscle that burns more calories at rest. Not sure where to begin? Start with this four-week strength-training program for beginners.