Why You Shouldn't Buy Your Wedding Dress Too Small
This TLC Star Tells You Exactly Why You Shouldn't Buy Your Wedding Dress Too Small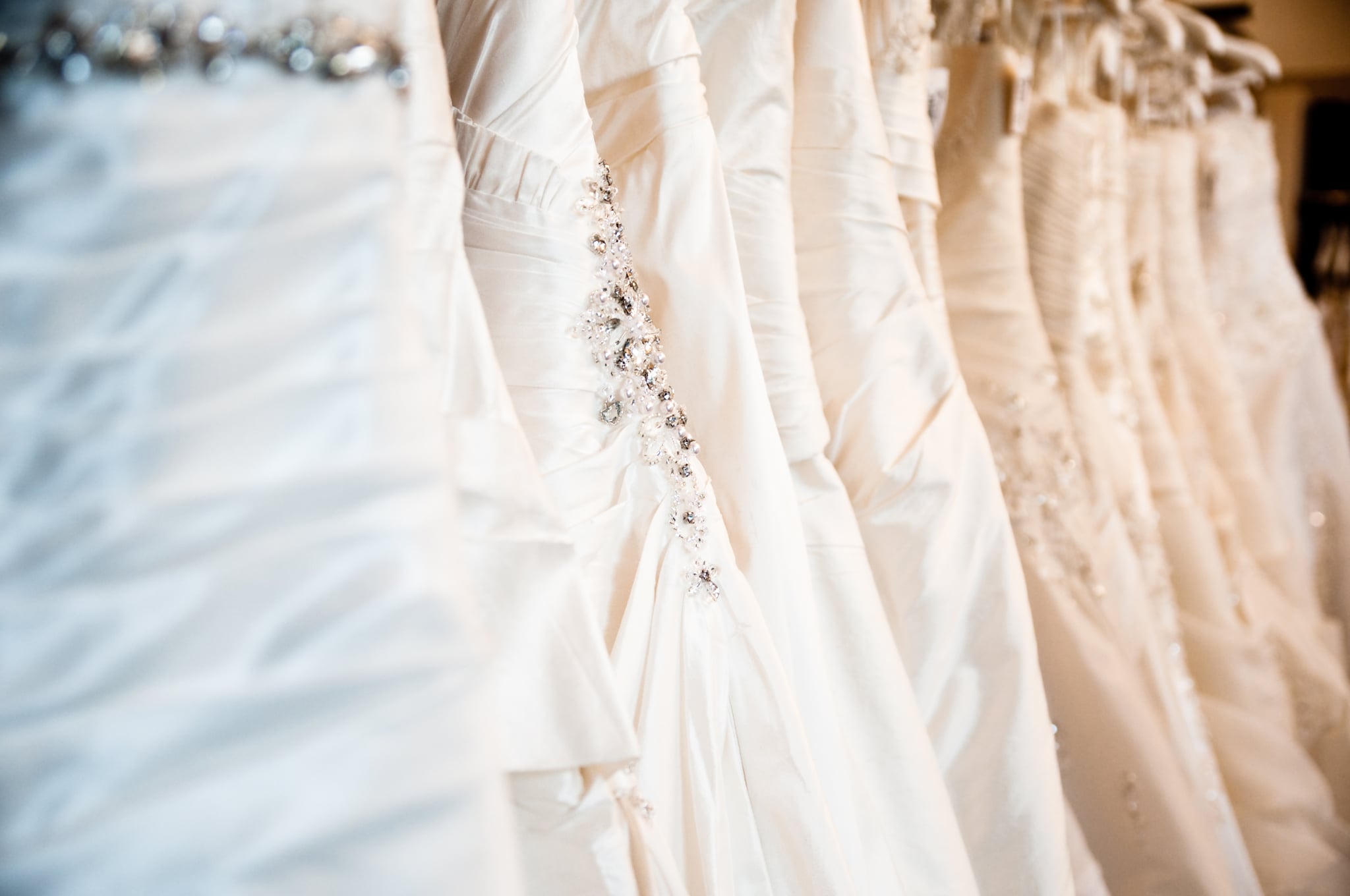 Way too often, a bride is either on a mission to lose weight before her wedding or is pressured to do so by family and/or friends. And while some people wait a bit to drop some pounds before they go wedding dress shopping, others get right on in there, pick a dress they love, and then dare order it a size (or three!) smaller to encourage themselves to lose weight.
This, said Lori Allen, owner of the Atlanta-based Bridals by Lori and star of TLC's Say Yes to the Dress: Atlanta, is a huge mistake.
"Every day at Bridals by Lori, I hear the dreaded six words: 'I am going to lose weight.' We laugh it off and say, 'Surely you do not want to order your $6,000 gown too small, do you?' I have had brides that have to order a new gown because they did not lose the weight and brides that have to spend a fortune on lace and fabric for new panels, all because they did not listen to us," she explained.
Allen said that while weight and size are sensitive subjects with all women, but of course more so with brides, she and her team ensure a comfortable experience with sizing, which most bridal salons strive to do as well.
"We carefully measure the bride. Then we pull the designer's size chart. In a bridal store, we go by your largest measurements — for example, if you are a size-6 top and -10 bottom and the gown is fitted, then we recommend a 10, and the top will have to be altered in," said Allen.
And, she noted, in a bridal gown, size doesn't matter because after all of the alterations are through, it becomes a custom gown that is fitted completely to the curves of your body.
But if you are stubborn enough not to heed the warning of this seasoned professional, Allen has the following piece of advice.
"Rule of thumb — a bride would need to lose about 15 pounds to go down one dress size," she said. "Imagine the stress of a wedding while in the back of your mind, you realize you ordered that expensive bridal gown three sizes too small. It is just not worth the worry," she added.