Zoe Saldana's Postbaby Weight-Loss Journey
Zoe Saldana Calls Postpartum Weight Loss "Painful . . . but Worth It"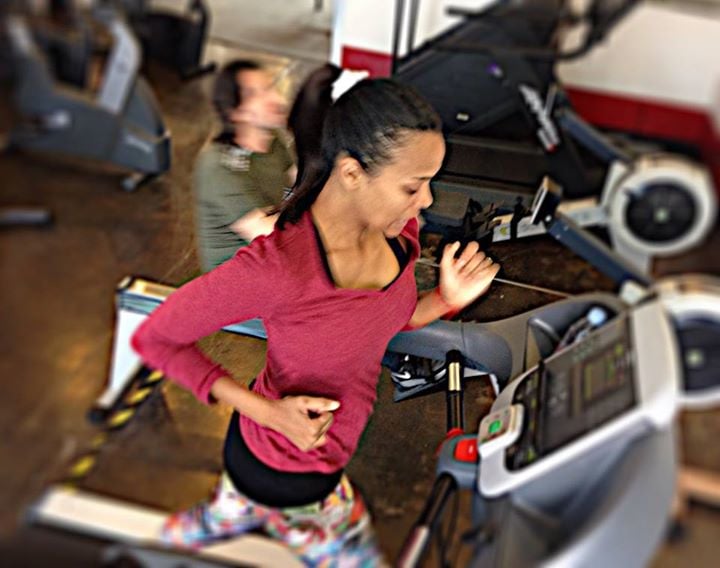 Most new moms (and some sympathy-eater dads) will agree with Zoe Saldana's assertion that bouncing back from having a baby "feels impossible" — especially if they, like the actress, recently welcomed twins. But the Guardians of the Galaxy star is determined to regain her healthy lifestyle, energy, and prepregnancy body, and she's sharing her difficult journey with the world. With inspiring, honest posts on her Facebook page, Saldana is shedding light on the highs and lows of postpartum fitness.
"Your body changes dramatically, inside and out. You grow in places you never knew you could, and you are tired beyond belief," Saldana said in a Facebook status about her experience delivering twin sons. "Everything from my thyroid to my platelets crashed . . . my body was really bent out of shape after the boys were born. Bouncing back feels impossible, but I know it is important as a woman, and now a mommy, to not give up."
"I know many of you have gone through this or are going through it as we speak. Let's do it together. Let's talk about it, hear each other out, and seek advice when we need it," the actress shared, encouraging followers to join in her new fitness efforts. "I'm not gonna lie — it is slow, painful, and frustrating. But it is worth it."
Scroll on to see some of Saldana's inspiring exercise videos, and be sure to keep up on Facebook to follow her weight-loss journey, which she's embarking on with the help of longtime trainer Steve Moyer.
I made it! After a week of postponing my workout due to life & meetings & work, I prioritized it. I prioritized myself. ...

Posted by Zoe Saldana on Tuesday, April 14, 2015