Ally Brooke: Dancing With the Stars Got Her in Amazing Shape
DWTS Has Changed Ally Brooke's Body and Her Mind: "I'm Just More of a Powerful Woman"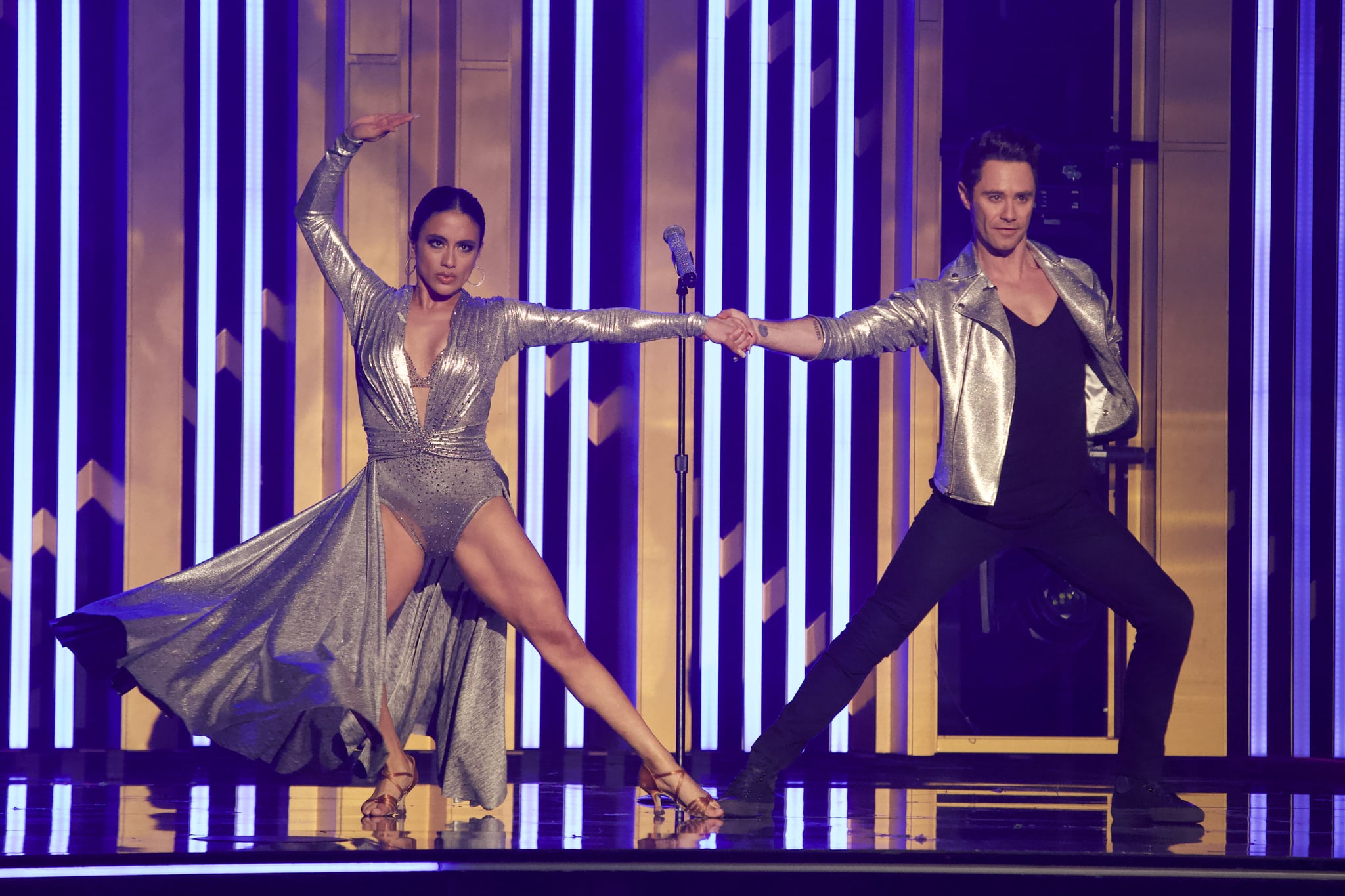 There have been no days off for Ally Brooke since she joined Dancing with the Stars; she practices every single day. Rehearsals are at least six hours, and the constant movement, she told POPSUGAR, has made her extremely fit. "If I do a fast dance, like a quick step or a samba, it's a lot of high energy, and it's over and over again," the former Fifth Harmony member explained. "So it's really getting my body in the best shape that it's been, and it's been amazing. I feel so much stronger and better about my body. I feel healthier, too."
To get through those long practices, Ally makes sure she eats well — she'll typically have plain oatmeal and a banana beforehand for energy and keeps snacks available. She wears comfortable workout clothes like the Seamless line from Victoria's Secret PINK that's breathable and hugs her body in "all the right areas," and, afterward, stretches or gets massages. She also tries to drink a water bottle an hour to stay hydrated.
Before DWTS, Ally would run on the treadmill for exercise and sometimes would do home workouts like INSANITY. When the show ends, she's committed to doing a "mixture of everything" such as Pilates and yoga to maintain her progress. She wants to get a personal trainer as well and continue dancing. Her endurance has improved and so has her strength both physically and mentally. "It's amazing just being able to kind of push myself to my limit, really strengthen my body, and just become in better shape in general. . . . It transforms your body and, of course, just your mentality."
Ally, who will be in the semifinals on Monday, Nov. 18, said that she was just getting comfortable in herself and her solo career prior to DWTS. "But, as far as my dancing and kind of really coming into my own, I hadn't really gotten there yet. I was very shy, I was nervous when I first started the show, and kind of like a people-pleaser who did whatever anyone said."
She continued, "But now I feel like I am so much more confident in myself, in my body, in my decision-making, and knowing what it is that I want and what I do not want for myself. Being able to vocalize that and express that is so important, especially as a woman. Just knowing that I have so much power within myself now, and I'm capable of so much, is really such a gift that it's priceless. I'm just more of a powerful woman."
Ally had no experience with ballroom dancing before DWTS, but she's racked up quite a number of perfect scores so far. Some of her favorite dances have been her Spice Girls samba and the paso doble to her newest single "Higher." Ally said she's planning on sharing new music again soon. "I am so looking forward to putting my shows together because I'm going to take everything that I learned on the show and apply it to my set," she added. "It's going to be so incredible, and it's going to be so enhanced and a totally different Ally."
Image Source: ABC/Kelsey McNeal