Put This Chocolate Mint Protein Bar in the Fridge and Get Transported Back to Girl Scouts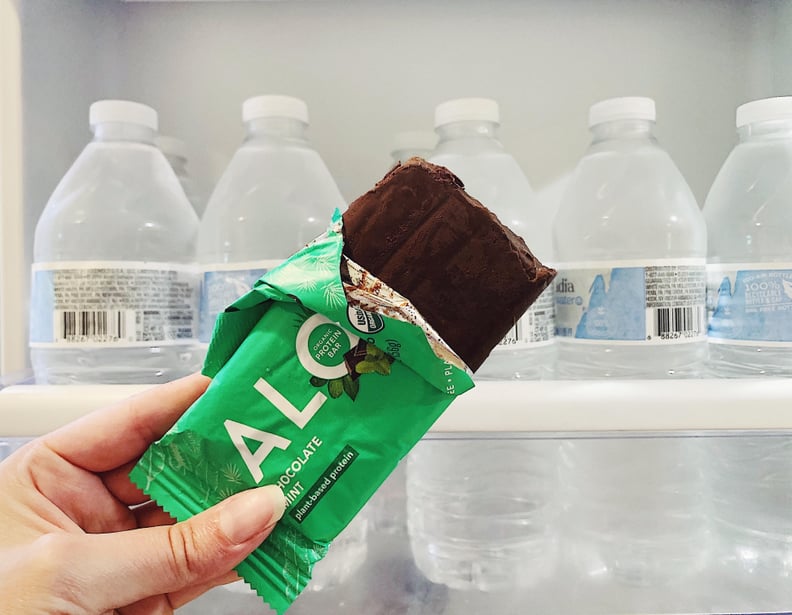 POPSUGAR Photography | Sam Brodsky
POPSUGAR Photography | Sam Brodsky
As POPSUGAR editors, we independently select and write about stuff we love and think you'll like too. If you buy a product we have recommended, we may receive affiliate commission, which in turn supports our work.
As a former Girl Scout, whenever I come across something that tastes remotely like the cookies we used to sell (and eat with abandon), I can't help but get the warm and fuzzy feelings of girlhood happiness again. And one thing I've learned over the years is to store Thin Mints specifically in the refrigerator — or freezer, depending on your preference. This gives them an extrarefreshing finish and makes the mint flavor stay on your tongue. That's why, when I tasted the Chocolate Mint Aloha bar after putting it in the fridge and got a blast from the past, I was overjoyed and couldn't wait to share the news.
This was actually a complete accident. I received Aloha's bars in the mail, and they seemed to be a bit melty when I first opened one, so I transferred the whole pack into my fridge. A spokesperson I corresponded with confirmed that you can store Aloha bars in the fridge or at room temperature but that she also likes to cool them off before eating.
Aloha bars are plant-based and made with brown-rice protein or a blend of brown rice and pumpkin-seed protein — Chocolate Mint has both. This bar in particular has 220 calories, 11 grams of fat, 12 grams of fiber, five grams of sugar, and 14 grams of protein (see full nutrition facts ahead or on Aloha.com). It's chocolate meets cooling mint that kept my mouth wanting more.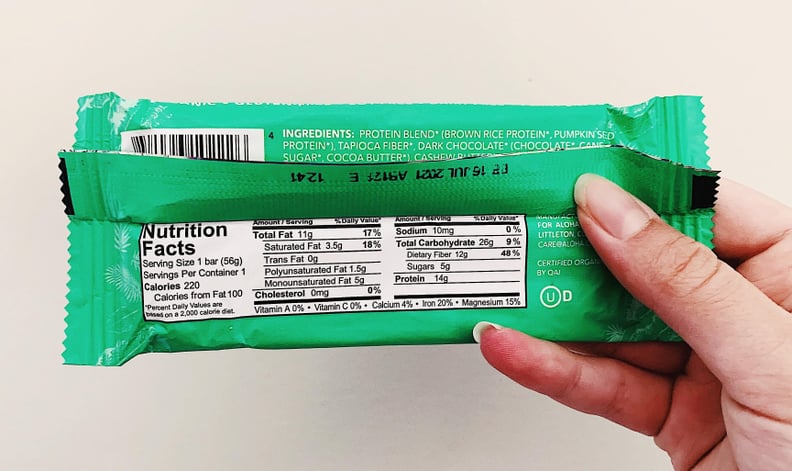 At room temperature, the bar still reminds me of a Girl Scout Cookie, but the cooling sensation from having it in the fridge highlights the mint and makes it taste that much more like the real thing. Plus, chilling the bar brings it closer to that classic Thin Mint texture — it's not crisp like the cookie, but it's more comparable to that texture cooled than when it's softer sans fridge.
I haven't tried microwaving the Aloha Chocolate Mint bar ($23 for 12) yet — POPSUGAR editors have had success heating up their protein bars in the past — so that might be my next experiment. For now, I'll be enjoying my Thin Mint-esque and protein-filled treat right out of the fridge. And I suggest you do the same.