Ladies and gentlemen, the next generation of Apple Watch is upon us. On Sept. 21, the tech giant will officially release its Apple Watch Series 4, an advanced piece of arm candy that's not only capable of housing all your apps, making phone calls, playing music, and keeping track of your daily to-dos — it's quite literally capable of saving your life.
The newest generation of the smartwatch comes with even more advanced heart-monitoring features than previous versions, acting as a portable wrist doctor of sorts and encouraging users to stay more on top of their health and fitness. While presenting the redesigned device at a launch event on Sept. 12, Apple's Chief Operating Officer Jeff Williams explained the Apple Watch Series 4's various capabilities, honing in on the following heart-health-focused features:
At any given time, you can do an electrocardiogram (or ECG), which only takes 30 seconds. This assesses your heart's electrical activity and can be used to identify signs of possible heart disease. According to ABC, Apple received FDA approval for listing the new watch as a medical device because of its do-it-yourself ECG ability.
The watch can also detect an irregular heartbeat rhythm that may suggest atrial fibrillation, a condition that could increase your risk for stroke or heart disease.
Whereas older Apple Watch generations could alert you when your heart rate is too high, this new generation can notify you when it appears too low.
Lastly, the device can detect when a fall occurs and automatically call 911 if a user doesn't respond to an alert within a certain time period.
The Apple Watch Series 4 will start at $399 for GPS models and $499 for cellular models and come in one of three finishes: gold, black, or stainless. Orders can begin on Sept. 14, and they'll be available for purchase on Sept. 21. Ahead, find out more about the portable device, and keep reading to see just how excited Apple customers are to snag one for themselves.
Learn More Details About the Apple Watch Series 4 in This Video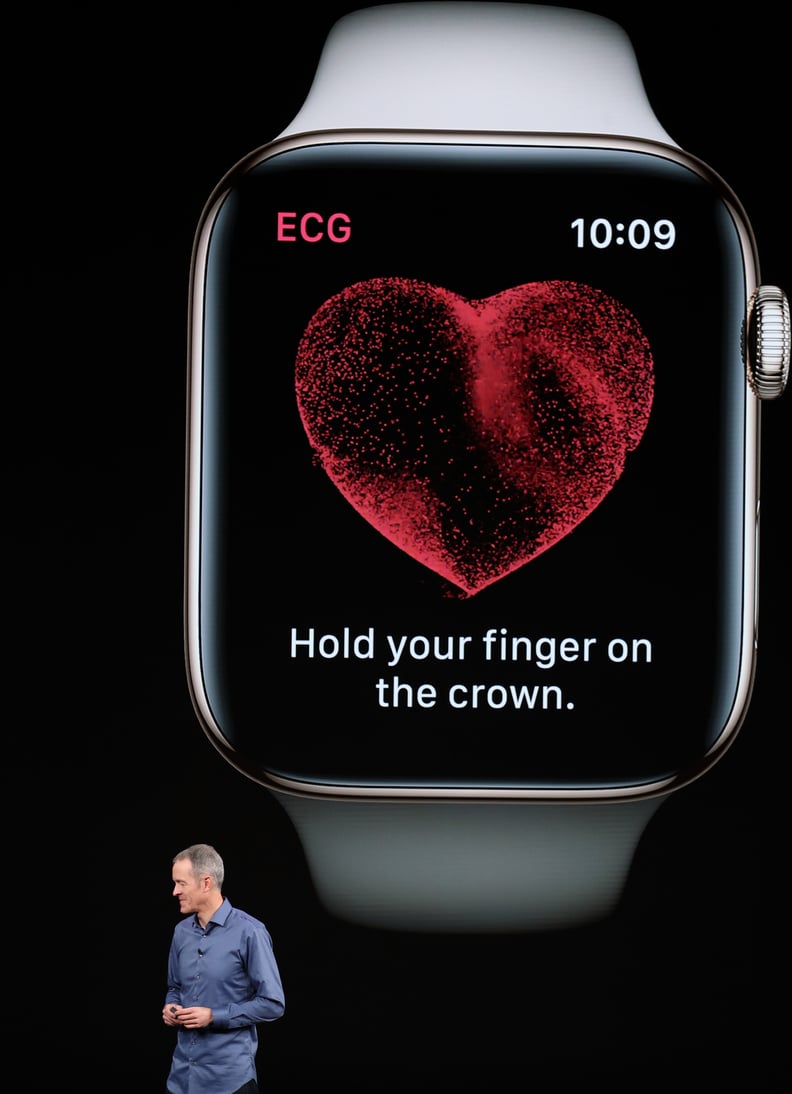 Simply Press Your Finger on the Screen, and You'll Have Your Results in 30 Seconds
It Looks Like People on Twitter Certainly Are!