Will There Be College Sports in 2020?
Many NCAA Sports Are Canceled This Fall, but Big Ten Football Is Officially Set to Resume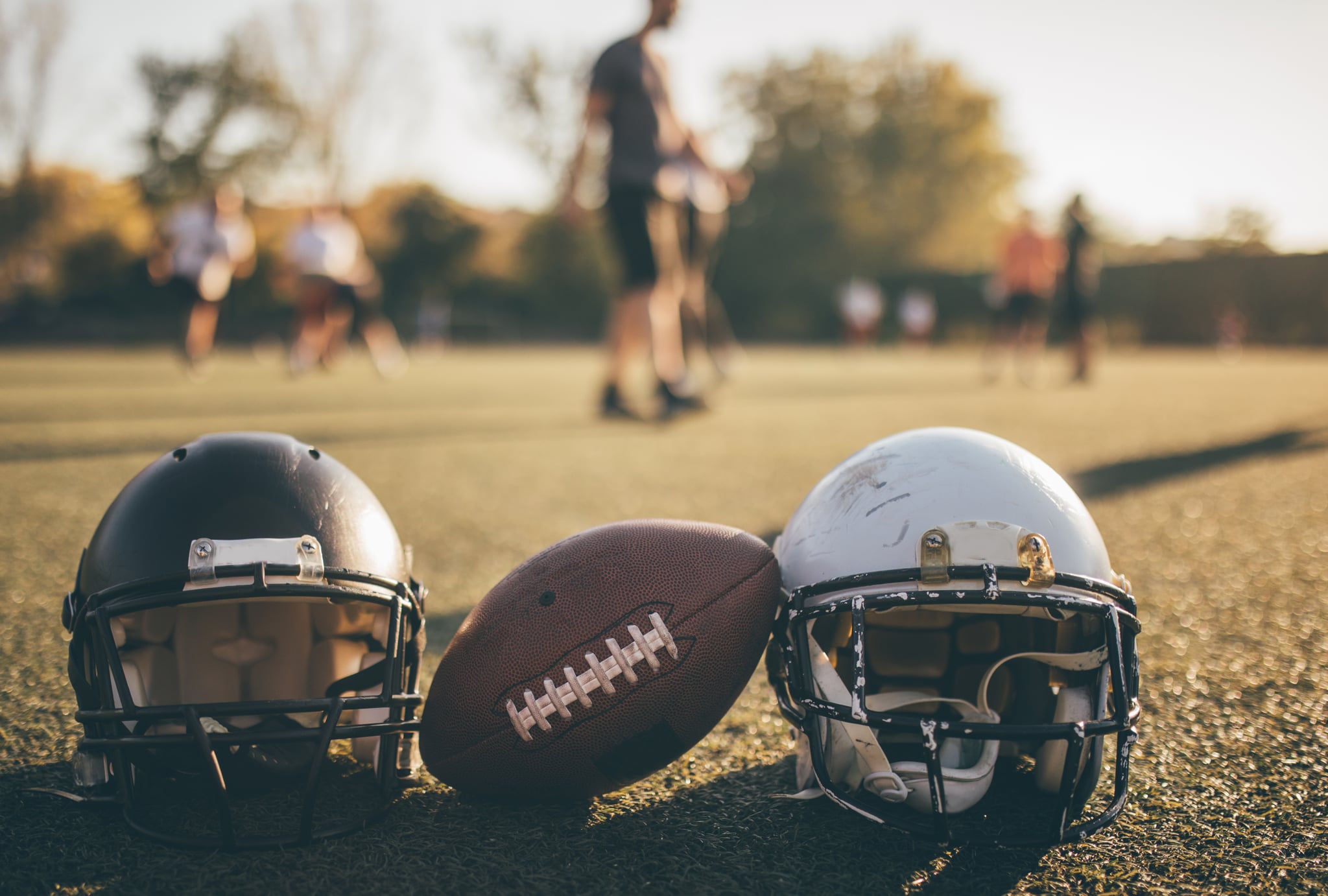 Image Source: Getty / South_agency
As the US continues to deal with the novel coronavirus (COVID-19) pandemic and related fallout, conferences around the country are opting out of fall sports altogether, with some hoping to postpone play until the spring of 2021. This goes for the Mid-American Conference (MAC) and Pac-12 (the Pac-12 has specifically postponed all sports through the end of 2020; however, universities in Oregon and California may get the go-ahead to begin practices and competitions if they so choose). Regardless of whether conferences still hold their regular seasons, NCAA President Mark Emmert announced on Aug. 13 that the NCAA cannot have fall championships due to the lack of participation amid COVID-19. Approval to move those championships to the spring is pending approval by the Division I Board of Directors as of Sept. 16.
This championships cancellation applies to all Division I sports except for football conferences in the Football Bowl Subdivision (FBS), despite the fact that two major conferences within that division — Pac-12 and MAC — have thus far opted out of college football for the fall. NCAA spokesperson and Assistant Director of Communications Jeremy Villanueva told POPSUGAR that championships for the FBS are still on track to happen because "the Division I College Football Playoff and bowl games are independently operated, and the NCAA does not receive revenue from these events."
Is NCAA Football Canceled?
After the Big Ten initially announced on Aug. 11 that all of its sports were postponed, the conference revealed that football will actually be returning on the weekend of Oct. 23-24. Teams will attempt to play eight games in eight weeks before the conference championship game on Dec. 19, and no fans will attend football games. The Big Ten will begin to implement daily rapid testing at the end of September, ESPN reports, with test results required before each game and practice.
Pac-12 and MAC are sticking by their decisions so far to postpone their football seasons specifically until spring, but there is no current guarantee they will play then. Other FBS football conferences, like the Southeastern Conference (SEC), Atlantic Coast Conference (ACC), and Big 12, are committed to playing in the fall — ACC and Big 12 teams have already started their football seasons, and SEC begins Sept. 26.
Championships for the Football Championship Subdivision (FCS), the other subdivision of Division I college football that includes Big South, Missouri Valley, and Ohio Valley, will not take place this year, but rather in the spring. Note: FCS conferences opted out of the fall football season anyway.
Basketball Gets a Start Date, Hockey Is Pushed Back
It was reported on Sept. 16 that the Division I (DI) Council approved a Nov. 25 start date for DI men's and women's basketball. Preseason practice will begin on Oct. 14. As of Sept. 10, the Hockey Commissioners Association (HCA) representing the 11 men's and women's hockey conferences in DI made the decision that the start of the 2020-2021 season will be delayed until Nov. 20 or thereafter.
What About DII and DIII College Sports?
Division II (DII) and Division III (DIII) championships for all fall sports are canceled and will remained canceled, Villanueva confirmed. This, unlike DI, includes football because the NCAA hosts those championships, he clarified. In addition, conferences across divisions that have opted to continue sports this fall can still conduct their regular season however they choose, regardless of the championships cancellation.
"We cannot, at this point, have fall NCAA championships."

NCAA President Mark Emmert discusses the latest developments in fall sports and looks ahead to winter and spring championships.

Hear more on the NCAA Social Series TONIGHT at 7 p.m. ET from @NCAA. pic.twitter.com/DpuIdqQrhj

— Inside the NCAA (@InsidetheNCAA) August 13, 2020
What More to Expect For College Sports Amid COVID-19
Villanueva noted that championships in the winter and spring are currently scheduled to take place as planned, and committees in each division will ultimately need to make a decision for themselves otherwise. "That doesn't mean that we shouldn't and can't turn toward winter and spring and say, 'OK, how can we create a legitimate championship for all those students?'" Emmert said in the video above. "There are ways to do this. I'm completely confident we can figure this out."
Emmert continued, "We can use the fall to keep kids healthy, keep them engaged with their coaches and their athletic departments, focus on their academic success, work with them, [and] let them practice and stay ready to play." As for how this will impact scholarships, ESPN reported that for Pac-12 student athletes specifically, they will continue to have their scholarships guaranteed.
We watched the COVID-19 pandemic disrupt college sports in the spring of this year, and it continues to affect the seasons of student athletes who had hoped to compete in the fall. For more updates on college sports in light of COVID-19, visit the NCAA website and the websites of individual conferences.