Paid Content For

Summer-Ready Shorts and Pants That Will Keep You Cool All Season Long
Paid Content For

As POPSUGAR editors, we independently select and write about stuff we love and think you'll like too. If you buy a product we have recommended, we may receive affiliate commission, which in turn supports our work.
If you're like us, you view summer as both a blessing and a curse. On the one hand, the warm weather means outdoor adventuring and longer days to explore. On the other hand, stifling temps and humidity can make for sweaty activities and that dreaded panic moment while getting ready: What do I wear in this heat?
But ultimately, dressing for summer doesn't have to cause outfit anxiety. You can stay cool and keep moving with the right wardrobe on hand. We've curated a list of our favorite shorts and pants from Athleta that are built to keep you active and on the go while maintaining a high level of comfort and breathability.
While we can't help you plan your ideal summer day, we can at least help make this part of the day a piece of cake.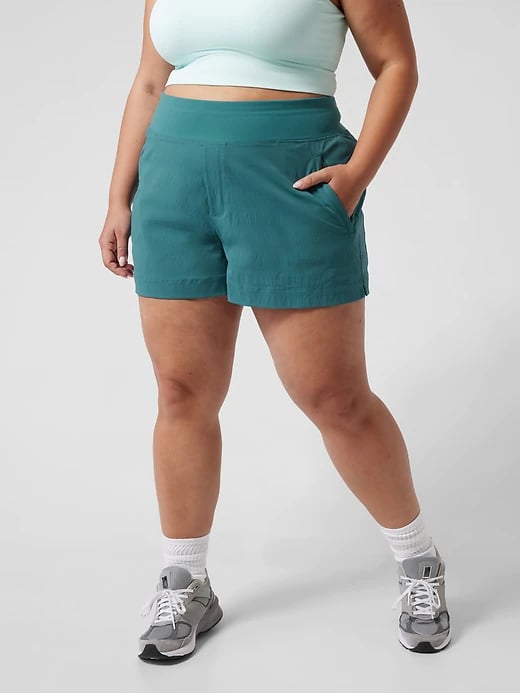 Trekkie North Short
Perfect for those summertime hiking adventures, the Trekkie North Short ($59) features lightweight two-way stretch fabric for added comfort and mobility. Plus, the Trekkie fabric is also sweat-wicking and fast drying to pull sweat away from the skin, so that it dries faster as you stay active.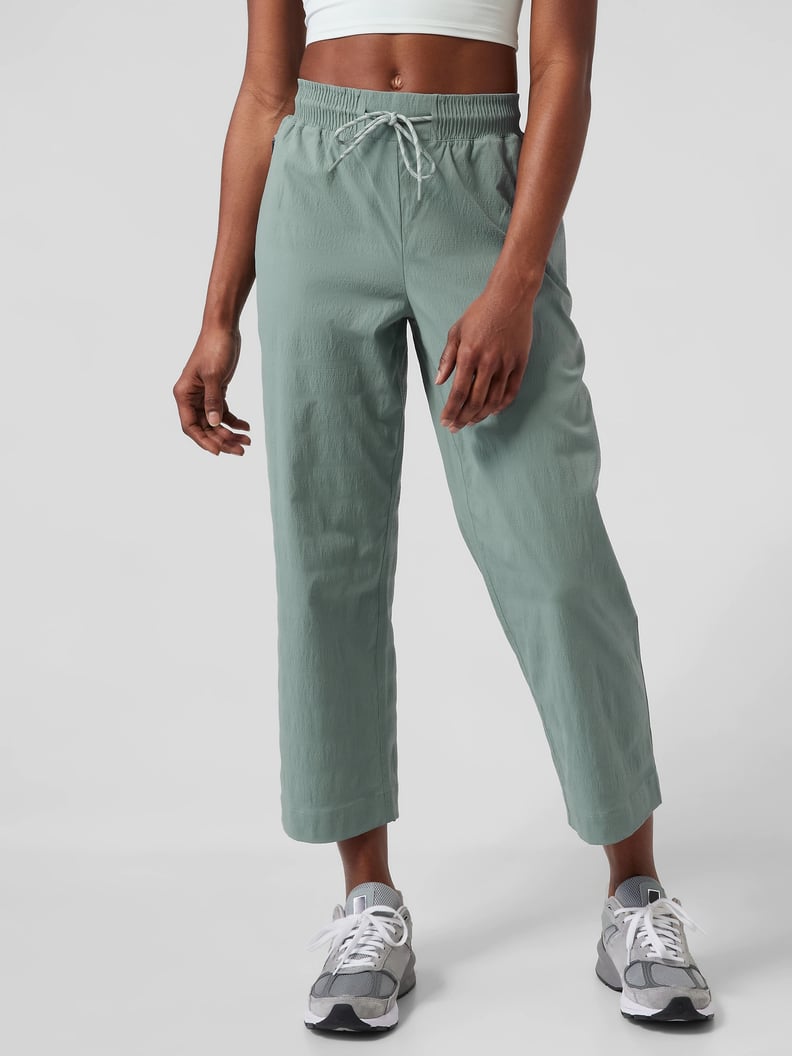 Trekkie Straight Crop Pant
Another great option for the trail seeker is the Trekkie Straight Crop Pant ($89). With similar properties as the shorts version, this longer crop is ideal for those wanting a bit more coverage. But don't think more fabric equals less mobility; this pant is made from high-performance recycled nylon that moves with you.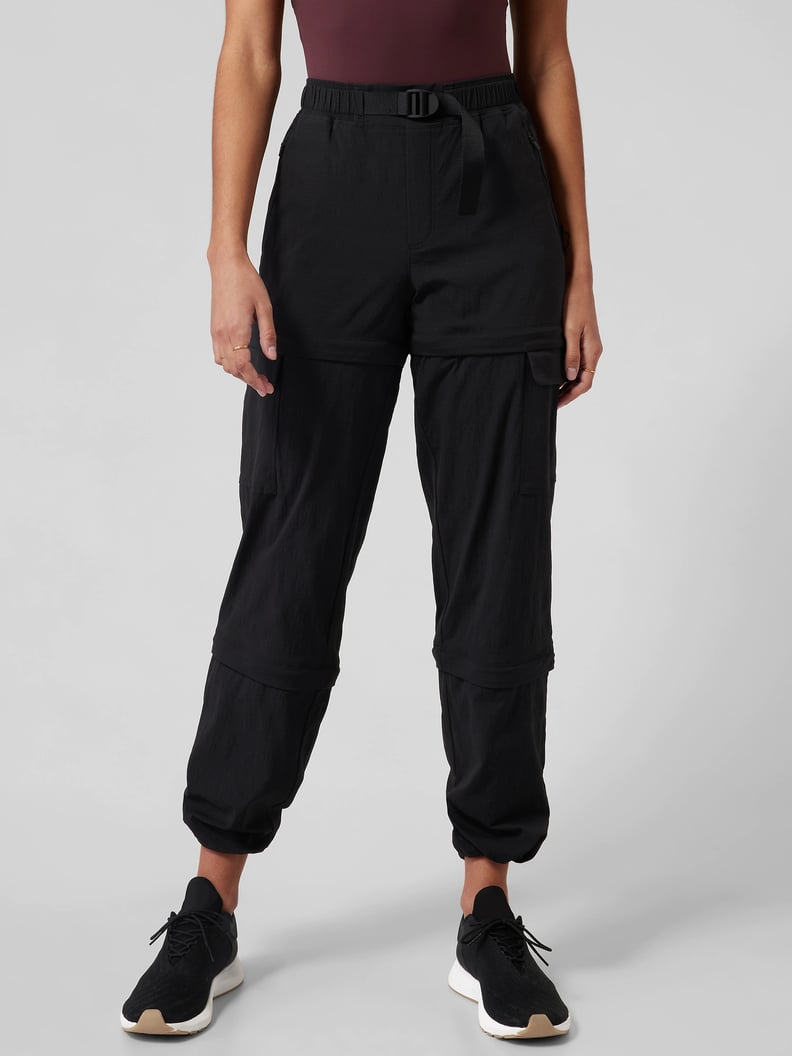 Trekkie Convertible Hike Pant
Still can't decide? Get the best of both worlds with the Trekkie Convertible Hike Pant ($139), which converts into three options: a straight leg pant, a crop pant, or shorts. With adjustable bungee cords at the ankles and a drawstring waist, this pant is all about comfort during your favorite summer activities.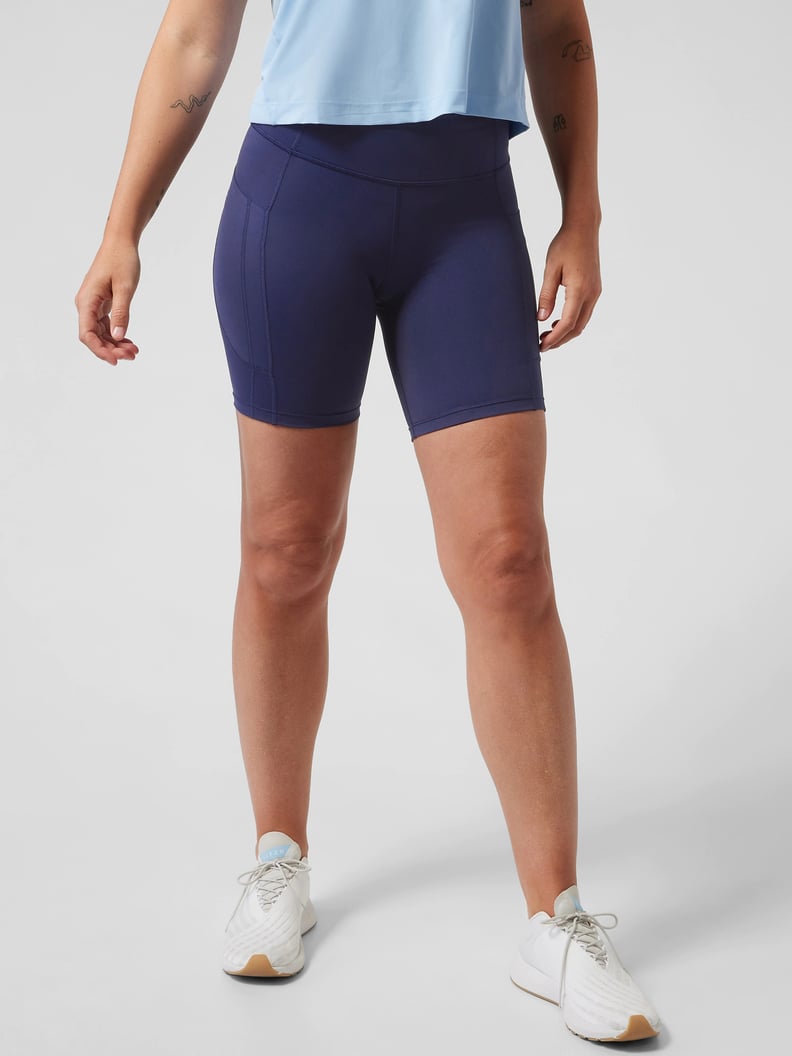 Ultimate Stash Short
The Ultimate Stash Short ($69) is a great option for the person who wants a go-to bottom for biking, running, hiking, workout classes, and any ol' summer activity. These compression shorts are breathable, allowing for airflow and a next-to-skin feel. Plus, they're made from recycled polyester, a material sourced from post-consumer plastic bottles.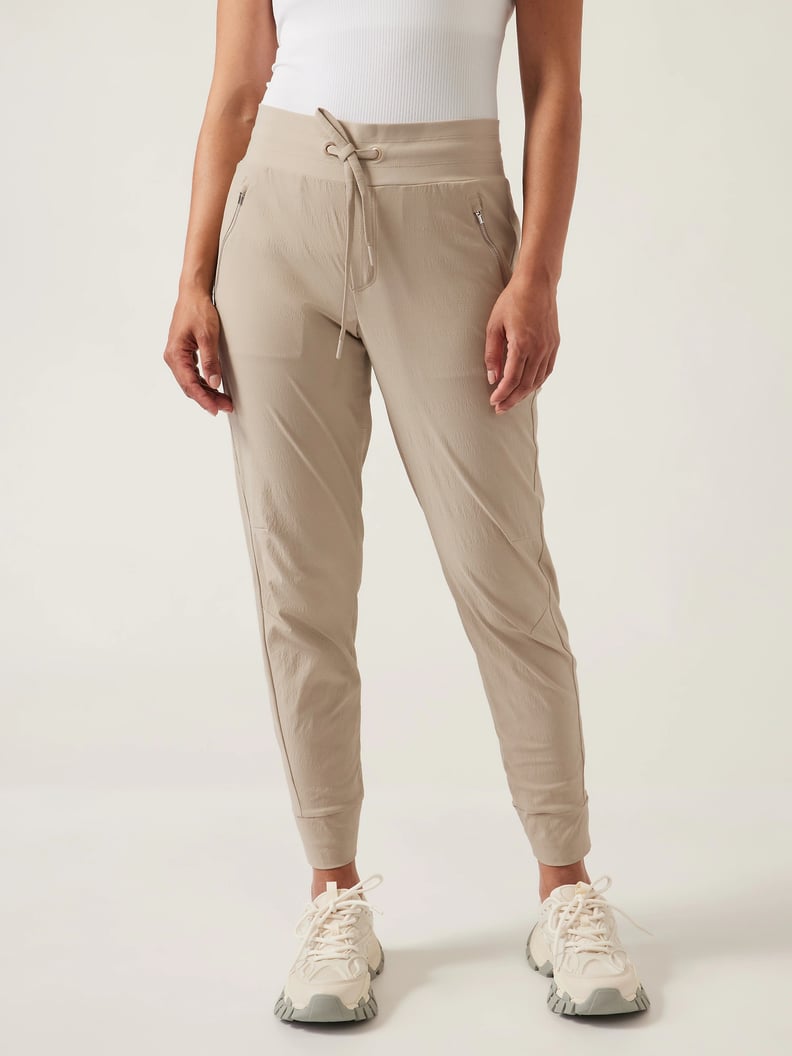 Trekkie North Jogger
For another daily do-it-all, look to the Trekkie North Jogger ($89). This lightweight jogger is made from recycled nylon and spandex for extra stretch. What's more, it features a comfortable knit waistband and three zip pockets for added practicality.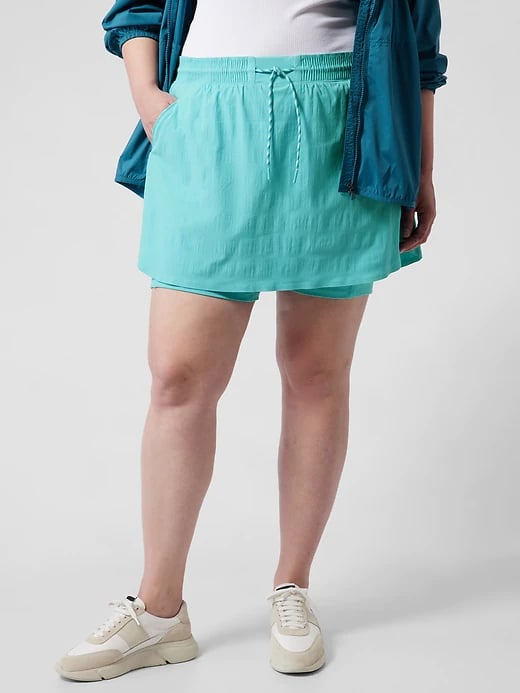 Trekkie Skort
While not quite a short, we're still counting the Trekkie Skort ($69) as part of our summer bottom essentials. This skort can take on everything from running to hiking to lounging thanks to its quick-drying, breathable recycled nylon. We're also giving this piece top marks for being UPF 50+.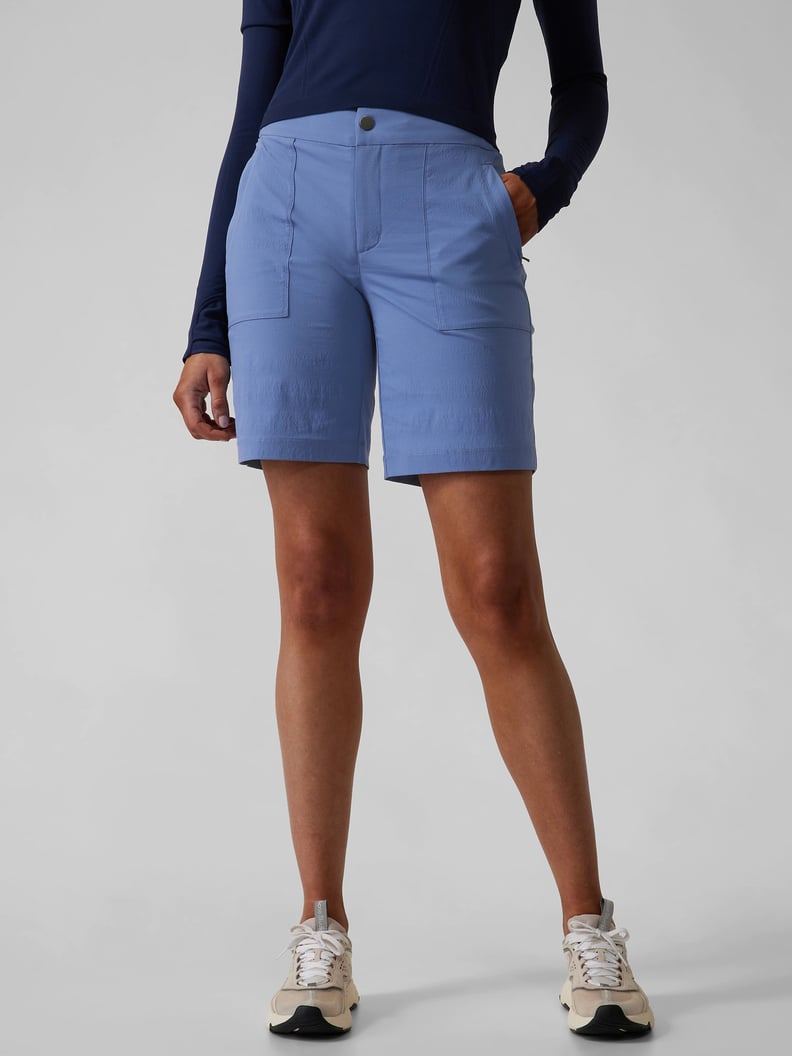 Trekkie Bermuda 2.0
The Trekkie Bermuda 2.0 ($59) may look like your standard preppy Bermuda short, but it's built to perform. This ultra-comfortable and breathable short features a seersucker texture without the added weight. Reach for this for hiking, golf, walking, and more.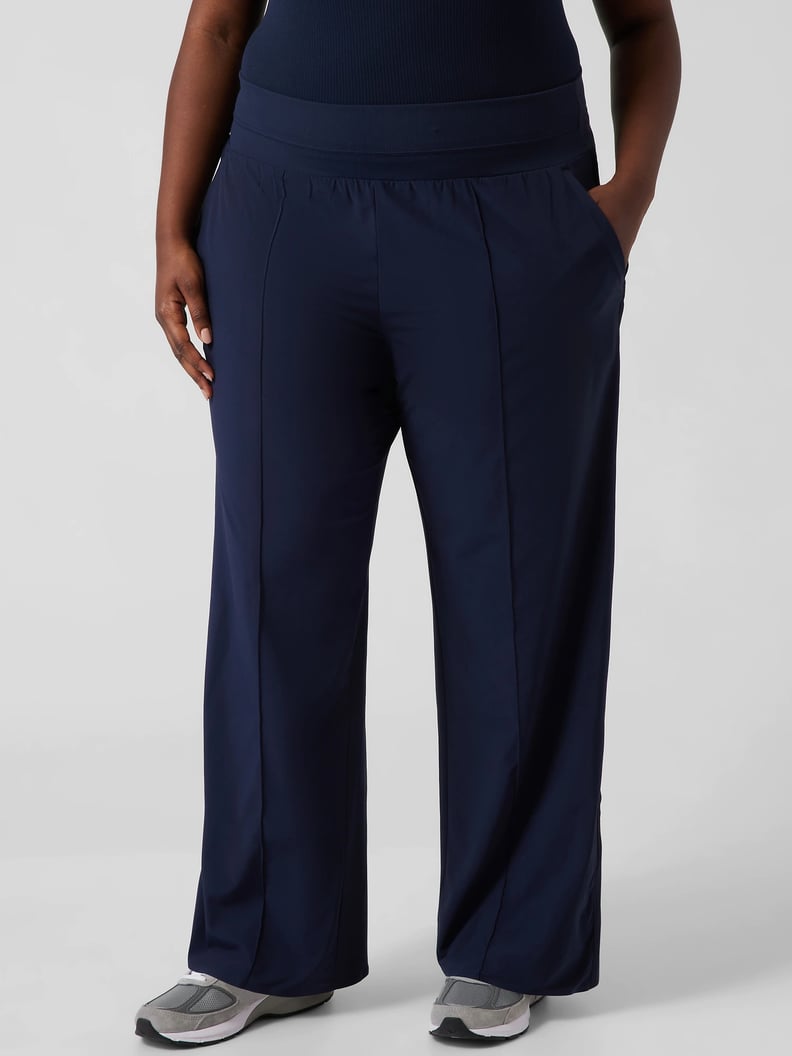 Nolita Wide Leg Pant
Perhaps you prefer a full-length pant. In that case, our pick is the Nolita Wide Leg Pant ($98) for the oversize construction, flattering Sculptek rib waistband, and silky Featherweight Stretch™ fabric made with recycled polyester.