Bagged Salad Cyclospora Recall 2020
Fresh Express Recalls More Salad Products in Over 30 States as Cyclospora Outbreak Grows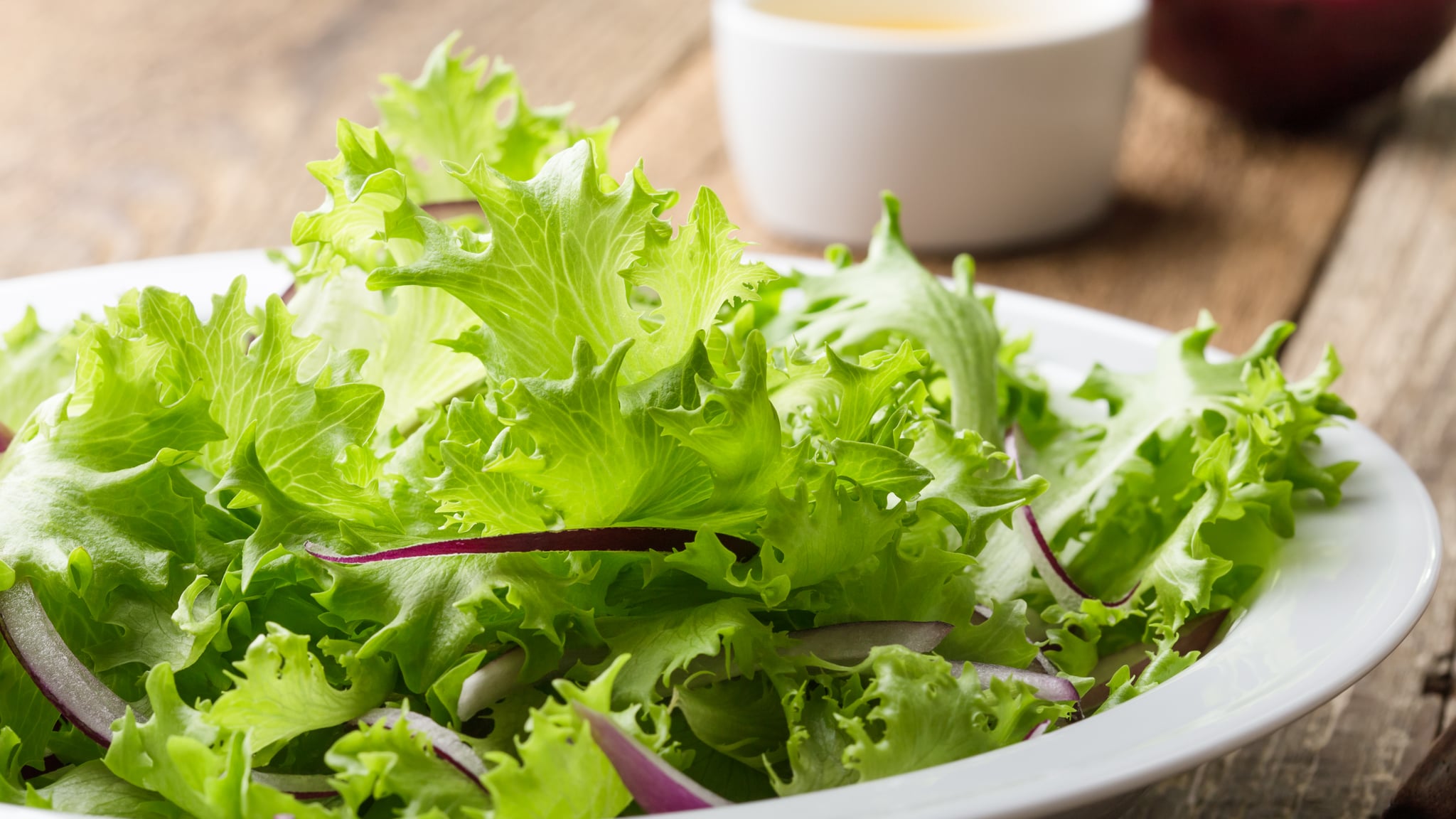 Fresh Express has issued a precautionary recall of products containing iceberg lettuce, red cabbage, and carrots that may be linked to a Cyclospora outbreak in the Midwest, the Food and Drug Administration announced. As of July 9, 509 people have gotten Cyclospora infections after consuming bagged salad mixes, which were first recalled on June 23; the recall has since expanded to include other Fresh Express salad products.
Cyclospora, a parasite that affects the intestinal tract, can cause diarrhea, nausea, cramping, and loss of appetite in infected people, and it can take up to two weeks for symptoms to begin; here's the Centers For Disease Control and Prevention's full list of Cyclospora symptoms. Infections linked to the salad products have only been reported in the Midwest so far, but the recall affects over 30 states where potentially-contaminated products may have been distributed. Recalled brands include:
Fresh Express
ALDI Little Salad Bar
Giant Eagle
Hy-Vee
Jewel-Osco Signature Farms
ShopRite Wholesome Pantry
Walmart Marketside
You can identify recalled products via the product code in the upper right-hand corner of the package. "The recall includes products marked with the letter 'Z' at the beginning of the Product Code, followed by the number '178' or lower," the CDC said. The recalled products were all produced in a Fresh Express facility in Streamwood, IL. See the FDA's full recalled product details by state and salad brand for more information.
Since May 11, 509 people with Cyclospora infections have reported eating bagged salad mixes before getting sick, all from Midwestern states. The CDC, the FDA, and state health officials are continuing to investigate the origin of the outbreak, but have cited "bagged salad mix containing iceberg lettuce, carrots, and red cabbage produced by Fresh Express" as a "likely source." The Public Health Agency of Canada is also investigating a Cyclospora outbreak in three provinces that's believed to come from Fresh Express salad products. Note that while bagged salad mixes appear to be the source of the outbreak, Fresh Express is voluntarily recalling other salad products from the same facility as a precautionary measure.
If you have one of the recalled products, the CDC recommends throwing it away immediately. If you don't know whether your product has been recalled, and it is a Fresh Express brand with iceberg lettuce, red cabbage, and/or carrots, the CDC recommends throwing it away without eating it.
If you have symptoms of a Cyclospora infection, talk to your doctor and write down what you ate two weeks before you started feeling sick, the CDC says. You should also tell your local health department about your illness to help track the outbreak.
This post was originally published on June 23 and has since been updated with the most recent information.