Advertiser Content From

Meet the Buttery-Soft Activewear Tights That Will Replace All Others
Advertiser Content From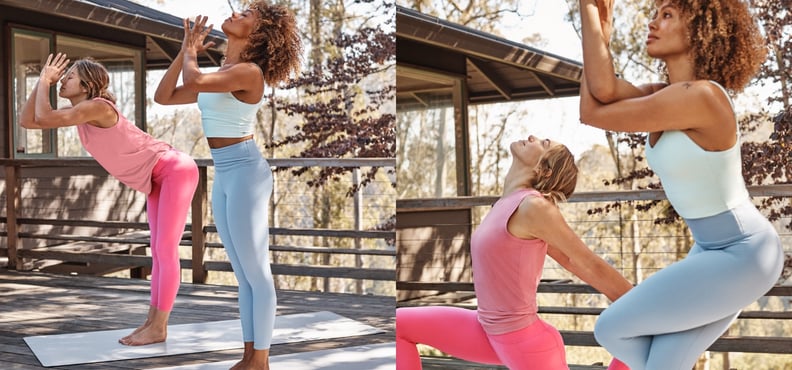 Athleta
Every editorial product is independently selected by our editors. If you buy something through our links, we may earn commission.
Poll POPSUGAR editors on what technical attributes their workout leggings need to feature, and you'll get a whole list of must haves. They need to be soft and comfortable (but also with compression!), they need to be moisture wicking, they need to have pockets, they need to come in multiple colors, and on and on and on. You'd think that with such lofty expectations, we wouldn't all agree on one pair — but you'd be wrong.
That one pair is Athleta's Elation Tight, the fan-favorite leggings created for exceptional comfort and gentle support. The leggings that are so buttery-soft, we never want to take them off. We went ahead and actually polled our editors to spill everything that makes this pair of tights come out on top. Whether it's the fit, the fabric, or the inclusive XXS to 3X size range, we can all agree there's a lot to love.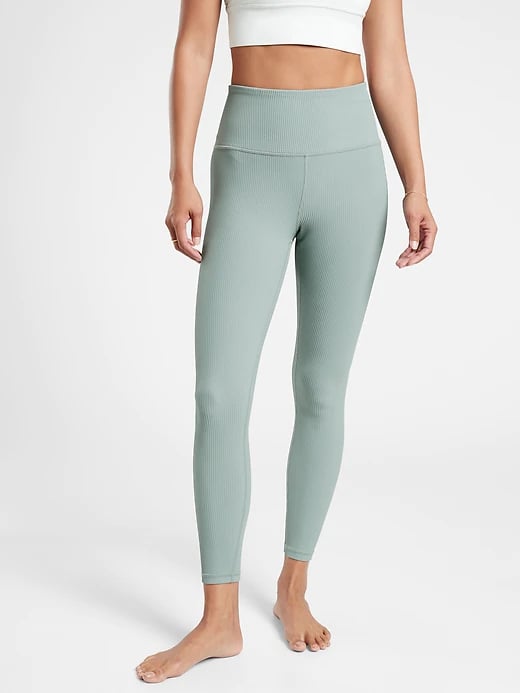 The Performance
Performance is probably the most important factor when taking leggings into consideration. The Elation Rib Tight is made from a breathable, moisture-wicking fabric that pulls sweat away from the body, allowing it to evaporate more quickly, so you can remain comfortable during and after a workout.
"If there's one thing I do when I work out, it's sweat. I'll admit, whether it's a quick yoga-based stretch or all-day hike, my clothes get pretty . . . damp. I love that these leggings are super breathable. The fabric is moisture wicking, and I definitely notice less visible sweat at the end of a workout." — Rayna Rossitto, content coordinator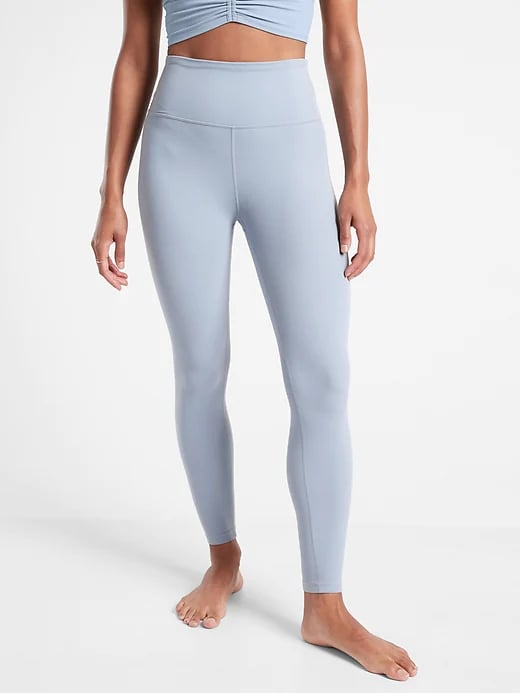 The Buttery-Soft Fabric
The Ultra High Rise Elation 7/8 Tight is a customer favorite specifically for its soft fabric that feels like butter on the skin. The leggings are designed without side seams, which just adds to that smooth feeling and allows you to work out without constantly fussing over your clothes, since nothing is worse than seams that dig in or itch.
"For me, comfort is key when I'm wearing leggings, and these tights feel. like. butter. The softness of the fabric is unparalleled, and I love how the tights don't have any side seams, ensuring my workout is distraction-free. Not only are they the most comfortable tights I own, but they're also impressively effective at holding me in, making me feel confident whether I'm in the gym or out and about." — Kathleen Owens, editor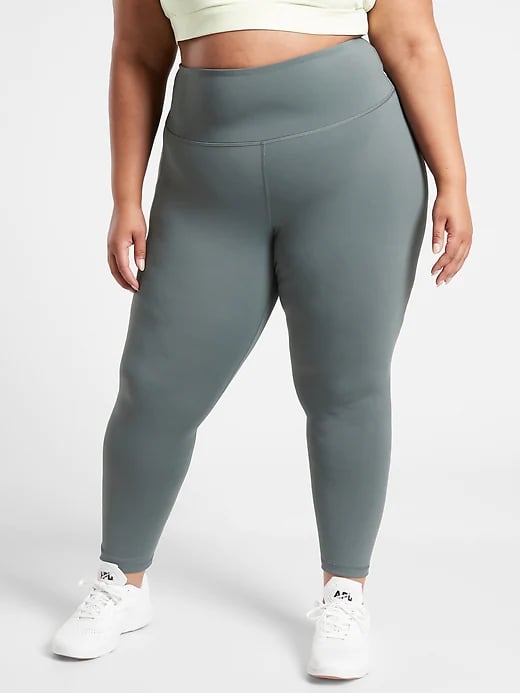 The Supportive, Second-Skin Fit
Speaking of holding you in, compression is a key component to activewear leggings since it can help reduce muscle swelling or pain. The fit on the Elation Train 7/8 Tight feels like a gentle hug and keeps you supported through a workout. And with an inclusive range of sizing available from XXS to 3X, you won't have any trouble finding your perfect fit.
"I'm really particular about how my leggings compress my body — I want to feel snug in all the right places, but without being so restricted that I can't relax. These leggings have a gentle compression that feels supportive and looks smooth and streamlined. They honestly feel like a second skin, which is exactly what I want whether I'm getting active or resting afterward. In fact, the fit is so good, I like wearing them even when I'm not working out. It doesn't hurt that this particular pair is sustainably made from recycled fabric either!" — Stephanie Nguyen, senior editor