Tone Your Glutes, Quads, and Hamstrings With These Ankle Weights
As POPSUGAR editors, we independently select and write about stuff we love and think you'll like too. If you buy a product we have recommended, we may receive affiliate commission, which in turn supports our work.
If you're on the hunt for new (and inexpensive) ways to enhance your workout routine, don't sleep on ankle weights. There are a lot of exercise accessories out there, but none quite measure up to a weighted cuff. Ankle weights add resistance to your strength training, which can improve balance and help tone and build muscle in your hamstrings, quads, and glutes. But our favorite thing about incorporating ankle weights? It gets us *that* much closer to having legs like Carrie Underwood. We've searched high and low for the most premium yet affordable ankle weights on the market. Shop our favorites, and get ready to feel the burn!
01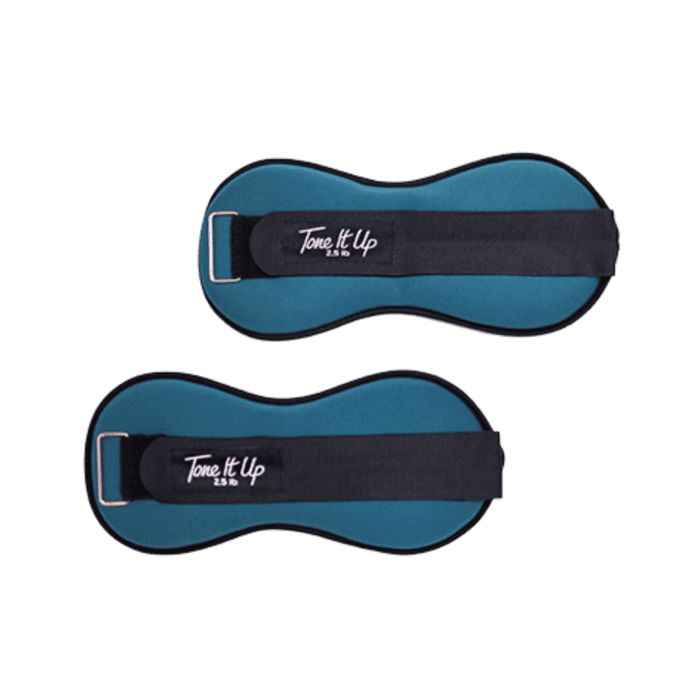 Tone It Up Ankle Weights
The Tone It Up Ankle Weights ($22) are a crowd favorite and average a perfect five-star rating among their customers. Collectively, the weights offer five pounds of resistance and are filled with sand for a snug, secure fit.
02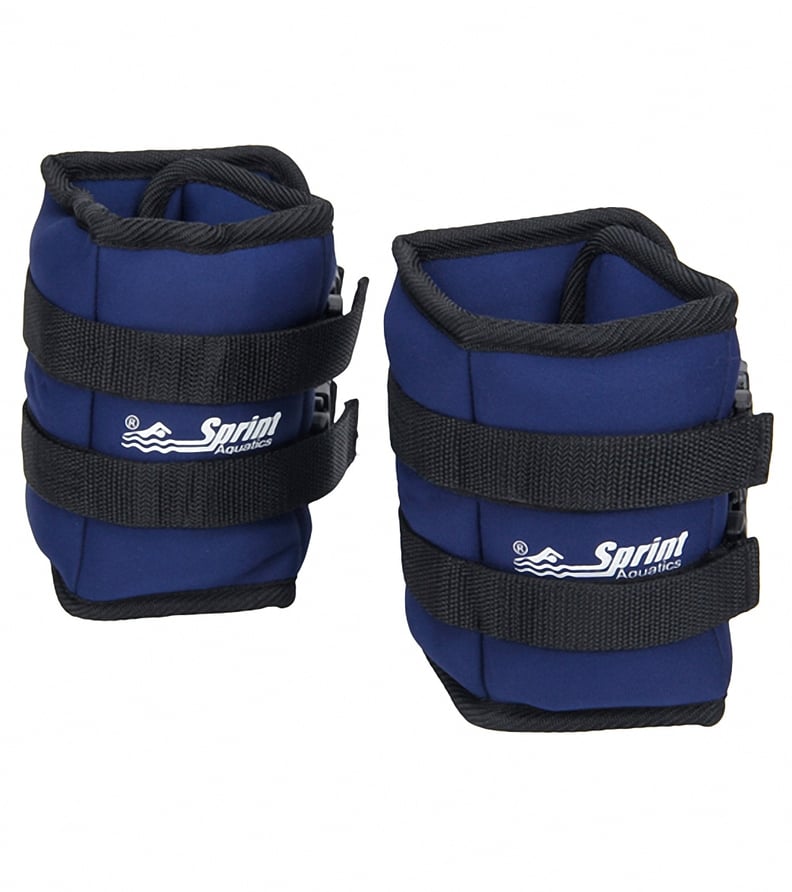 Sprint Aquatics Ankle Weights
Calling all swimmers and fans of water aerobics! The Sprint Aquatics Ankle Weights ($30) range from three to 10 pounds and are waterproof. Customers are raving about these ankle weights, sharing that they "dry fast," "have a secure fit," and can also be worn "with water shoes." One happy customer noted their pair is still good as new after using them for over two years!
03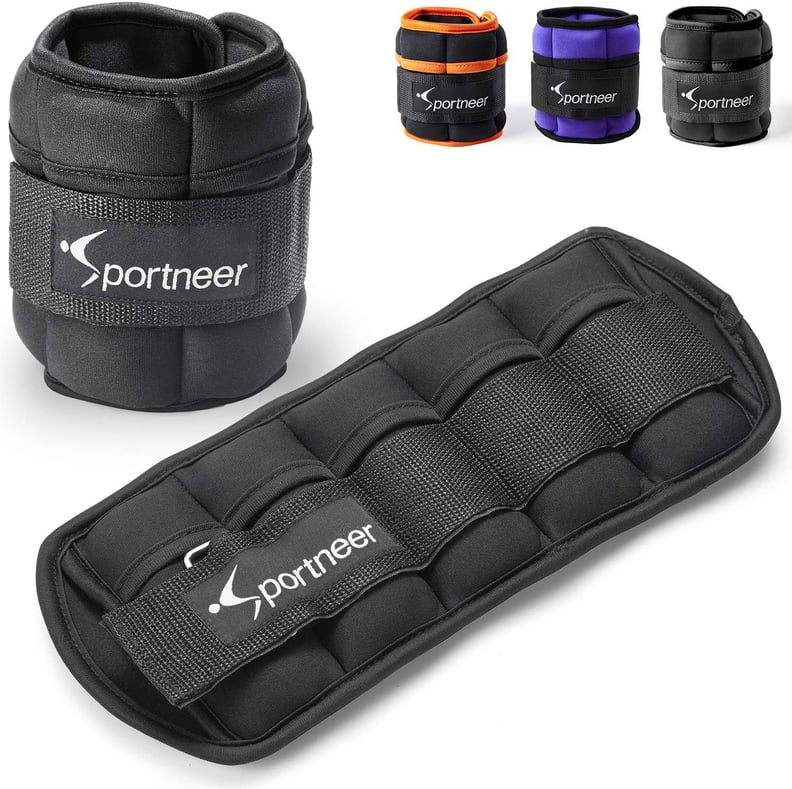 Sportneer Adjustable Ankle Weights
Not sure which weight size is best for you? The Sportneer Adjustable Ankle Weights ($30) give you the option to change your mind as many times as you want. Wear one-pound weights today and five-pound weights tomorrow. All you have to do is take out the easily removable sand pocket.
04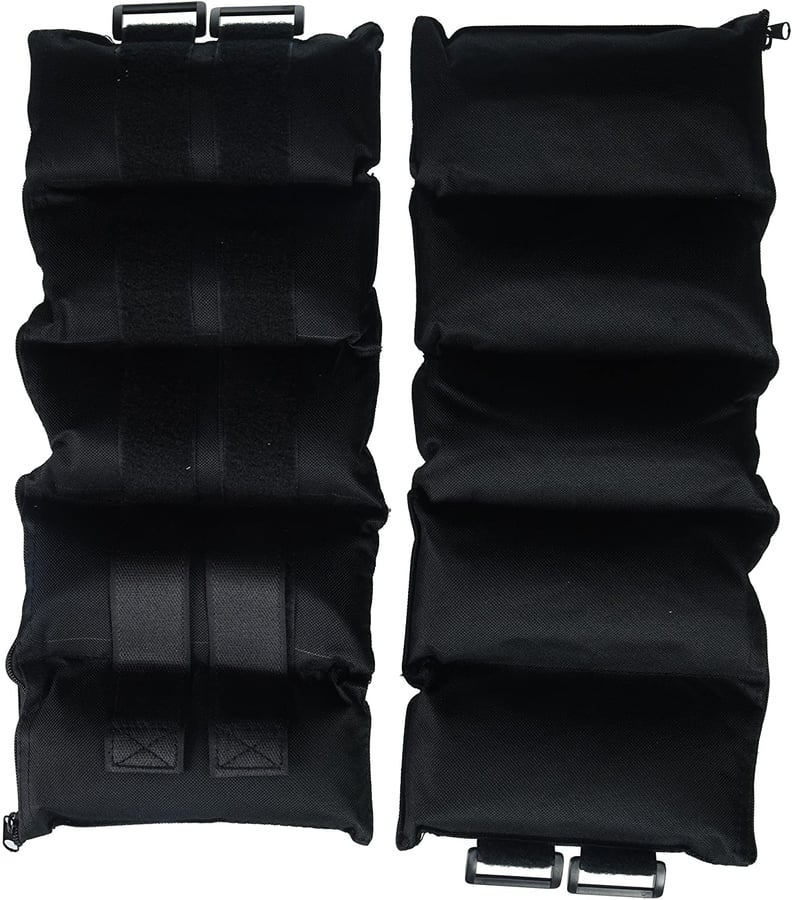 CAP Barbell Adjustable Ankle Weights
Usually, ankle weights cap off at six pounds per cuff, but not the CAP Barbell Adjustable Ankle Weights ($28), which can reach up to 10 pounds per cuff. These are perfect for people looking to slowly amp up their workouts. Because the weight is adjustable, you can ease your way up or switch between weights depending on the workout.
05
Smartmak Ankle Ring Weights
The Smartmak Ankle Ring Weights ($44) aren't your typical ankle weights. For starters, they're adjustable rings made so they don't velcro or buckle into place. They're also sweat-, odor-, and waterproof, making them an ideal choice for water workouts.
06
Fragraim Ankle Weights
The Fragraim Ankle Weights ($25) are great for core strength training, walking, and even physical therapy. The weights are made from stretchy mercerized cotton, making them more breathable and comfortable than other styles.
07
Gaiam Strength Training Ankle Weights
The Gaiam Strength Training Ankle Weights ($18) are recommended for Pilates, yoga, dance, aerobics, and other cardio exercises. Gaiam's two-and-a-half-pound ankle weights have an average 4.5 rating with over 2,800 reviews on Amazon. It's one of the most trustworthy ankle-weight sets out there that's also under $20.
08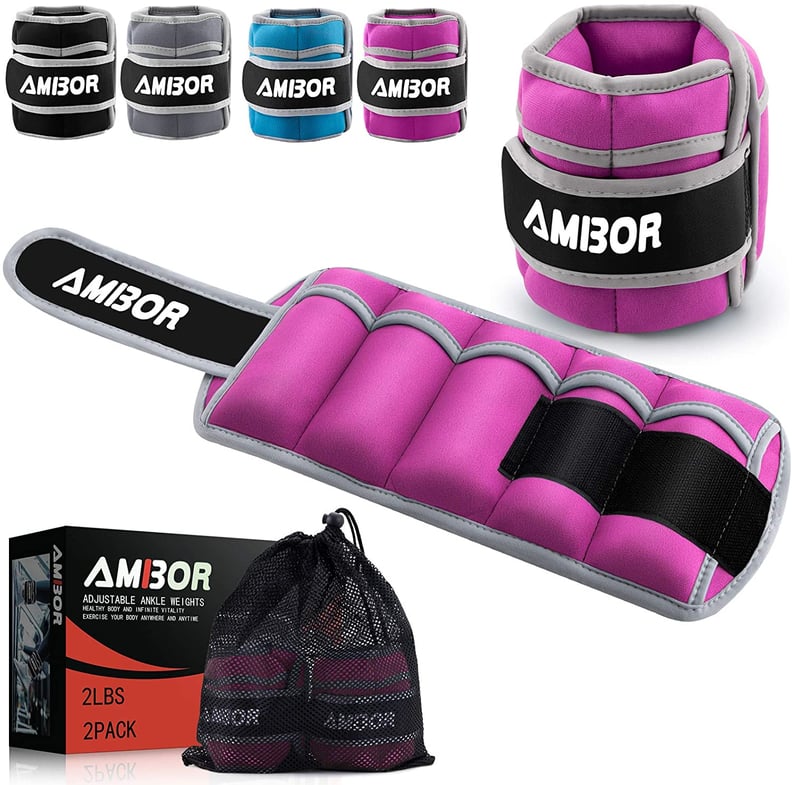 Ambor Ankle Weights
The Ambor Ankle Weights ($30) are filled with small iron beads rather than sand for a slimmer feel. Each five-pound set comes with a drawstring bag and two ankle weights that can be lowered down to one pound by removing individual beads. The brand also offers weights in smaller sizes.
09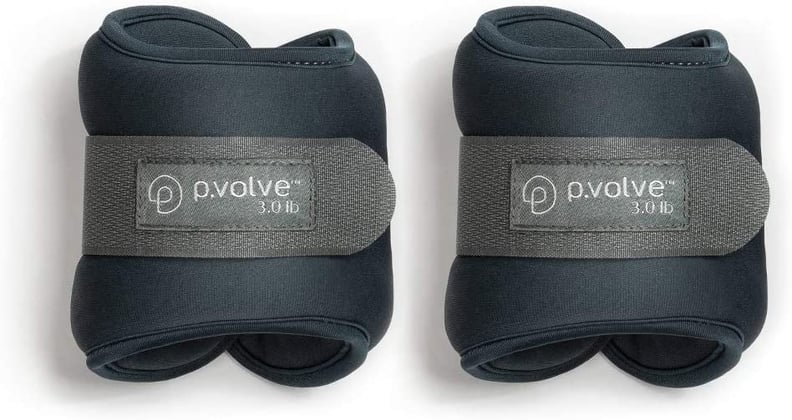 P.volve Ankle Weights
If you are a fitness-class junkie, love aerobics, or get your daily exercise by taking long walks around the neighborhood, then the P.volve Ankle Weights ($23) are for you. The company assures these will not only tone your legs but improve lower-body strength and balance, too.
10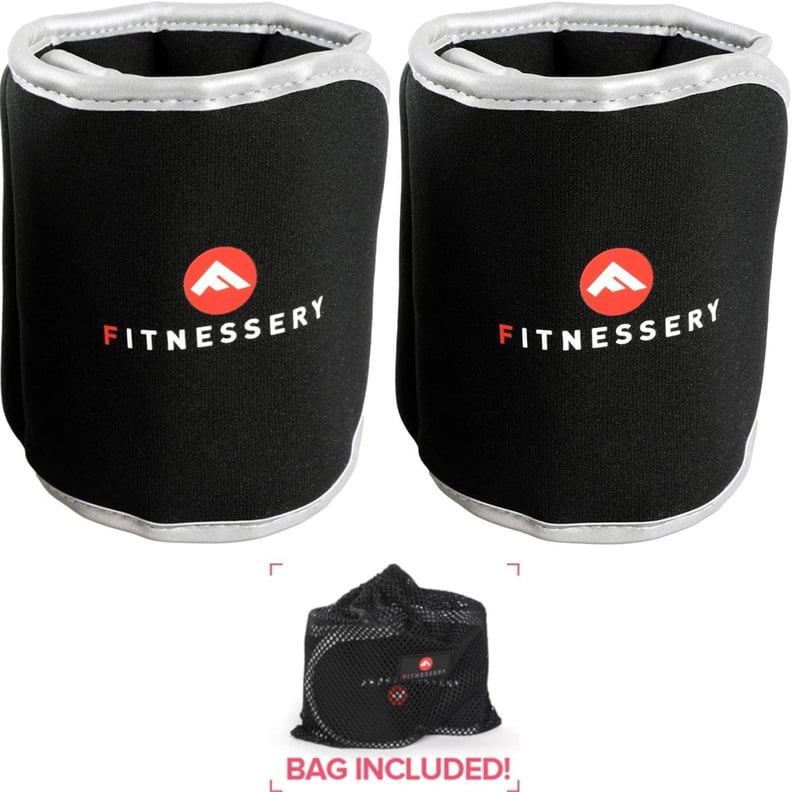 Fitnessery Ankle Weights
Designed with a silver reflective trim for sundown workouts, the Fitnessery Ankle Weights ($19, originally $28) put safety first. They are made from antichafing neoprene fabric and flexible for any workout with a 360-degree equal weight distribution.
11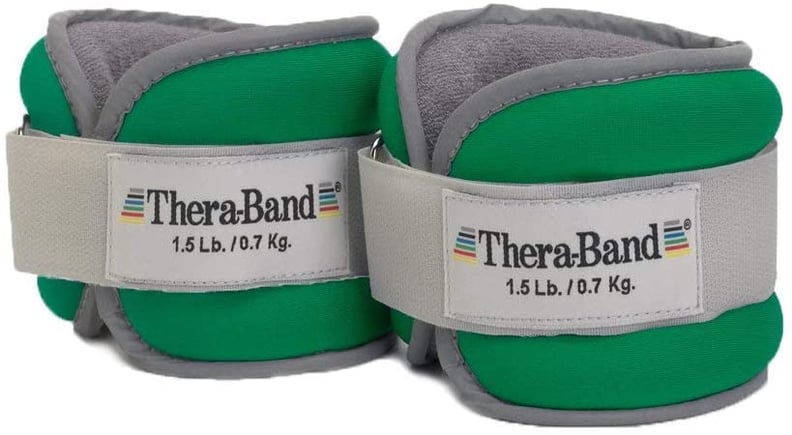 TheraBand Ankle Weights
Lined with a plush, nonabrasive terrycloth interior, the TheraBand Ankle Weights ($18) feel like luxury but cost a fraction of the price. Use these to work on refining your balance technique and lower-body strength training.
12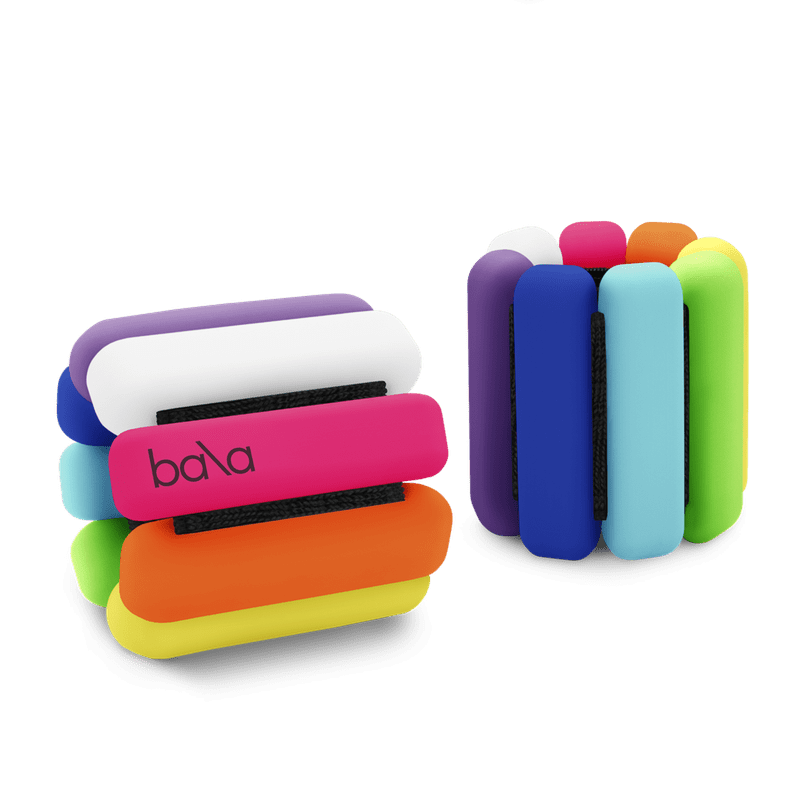 Bala Bangles
As seen on Shark Tank, the Bala Bangles ($50) are available in either one- or two-pound weights and are just as fashionable as they are versatile. The brand offers over five different colors, and their velcro weights can be worn on both your ankles and hands. It's a two-for-one deal!