A Dietitian Says This Is the Best Carb to Help You Burn Belly Fat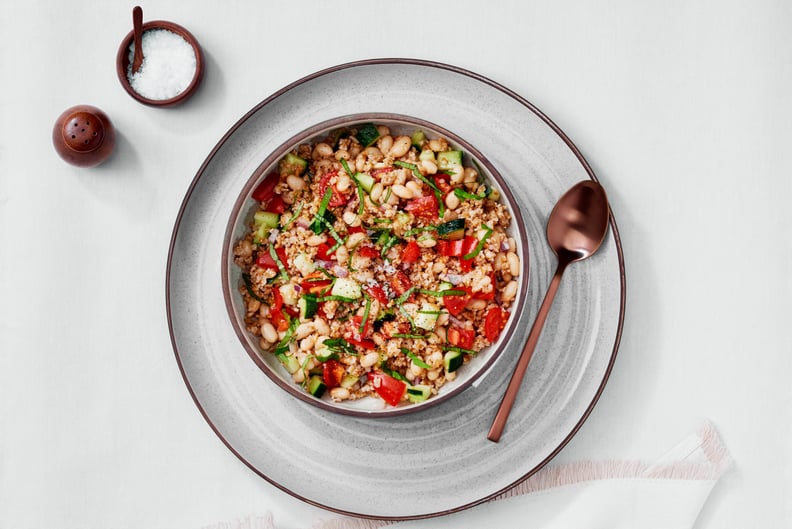 POPSUGAR Photography | Maria del Rio
POPSUGAR Photography | Maria del Rio
If you're trying to lose stubborn belly fat, you've probably heard that you should cut carbs to banish the bloat and trim your waistline. And while limiting certain types of carbs, such as sugar, can help you lose weight, there is a carbohydrate that will actually help you achieve your weight-loss goals.
Dietitian Tracy Lockwood Beckerman, MS, RD, recommends people eat more soluble fiber to burn more belly fat. Fiber, which is a carbohydrate, has two forms: insoluble and soluble. Insoluble fiber doesn't dissolve in water so it passes quickly through your body, mostly intact. Soluble fiber, on the other hand, does dissolve in water and creates a gel-like substance that mixes with other partially digested food in your small intestine.
"This gel that forms slows digestion in the body, which keeps you feeling full for longer," Tracy told POPSUGAR. "Research supports that soluble fiber leads to a decrease in the amount of fat in the abdominal region."
Some examples of soluble fiber include oat bran, barley, lentils, beans, and some fruits and veggies such as cauliflower, apples, and citrus fruits. Tracy also recommends chickpea pasta, such as Banza Pasta, which means you can totally enjoy a plate of pasta and still lose belly fat!
While losing weight requires a number of factors including eating a calorie deficit, exercise, getting plenty of sleep, and managing stress, loading up on soluble fiber foods will help you feel full and burn that belly fat.