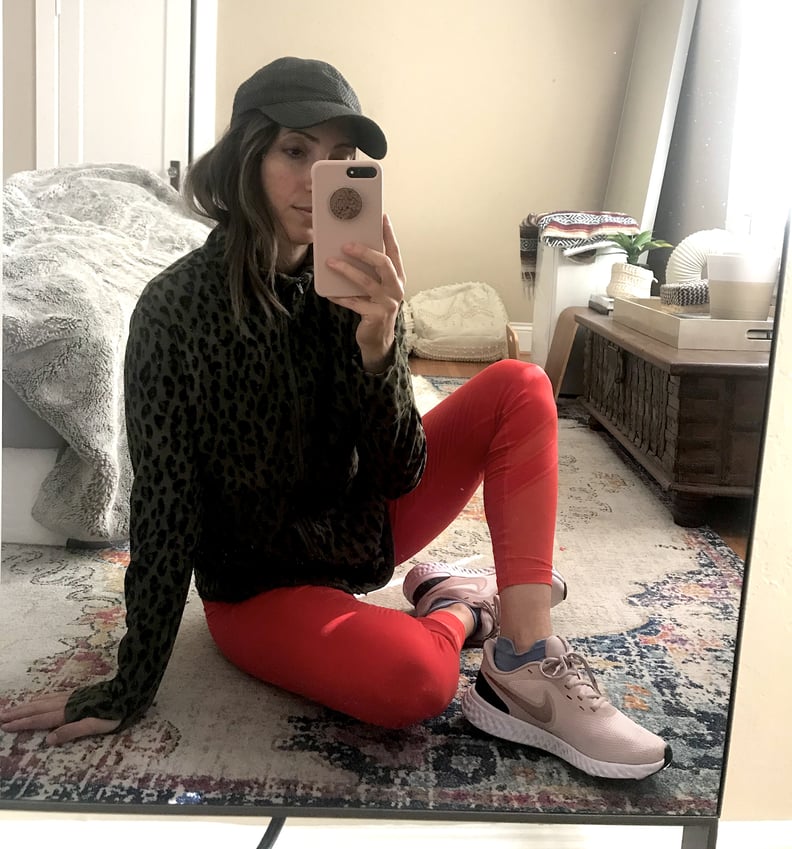 As POPSUGAR editors, we independently select and write about stuff we love and think you'll like too. If you buy a product we have recommended, we may receive affiliate commission, which in turn supports our work.
Shopping for cold-weather running gear takes a bit of research. Finding the right pieces — and figuring out how to layer them appropriately — are specific to your outdoor conditions. You don't want to put on too much that you overheat; the general rule is to dress for 10 degrees warmer than it actually is.
In my Northern California town, it's pretty common for fall morning runs to come in in the 40- to low-50-degree temperatures. I knew going into the fall season that I wanted to shop for a lightweight jacket that would help me warm up quickly, but that I could also remove if needed and tie around my waist. This eliminated any stretchy cottons or thin fabrics because they usually leave me feeling cold once I start sweating.
The Micro Performance Fleece Zip-Front Jacket ($8, originally $30) had exactly what I needed. It's made of a soft performance fleece, which meant that I'll warm up — and stay warmer — faster. After putting it to the test on two different runs, I can definitely say it's my go-to cold-weather running jacket.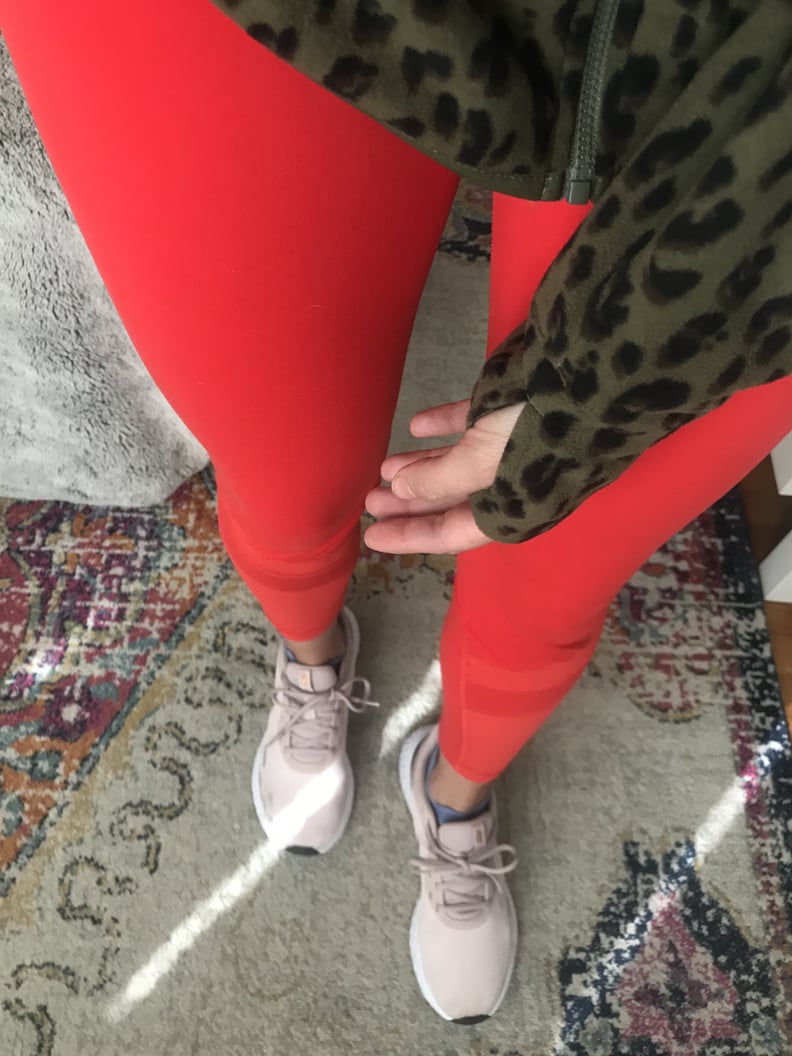 Micro Performance Fleece Zip-Front Jacket
Though this is fleece, it's not a sweatshirt. It fits like a jacket. No stretch, and room to move. I'm a size medium in Old Navy clothes, but I ordered the Micro Performance Fleece Zip-Front Jacket ($8, originally $30) in a large because fleece can feel restricting when I sweat, and I wanted to avoid a situation in which I might be struggling to peel it off while I'm running.
I took it out on a 58-degree morning run. It was probably a little too warm to warrant needing a jacket — a long-sleeve would have sufficed — but I wanted to test out its nimbleness. Because it's a full-length zip I took it off with ease after I warmed up and had no problems running with it around my waist. It stayed put.
On my second run it was early in the morning and 53 degrees with a nice windy bite. I slipped my fingers through the thumb hole and felt nice and cozy. Even with my thumbs in the hole I had enough room to move my arms.
I think this will definitely be my go-to jacket, and when we dip into lower temperatures it's easy to layer a light vest on top if needed.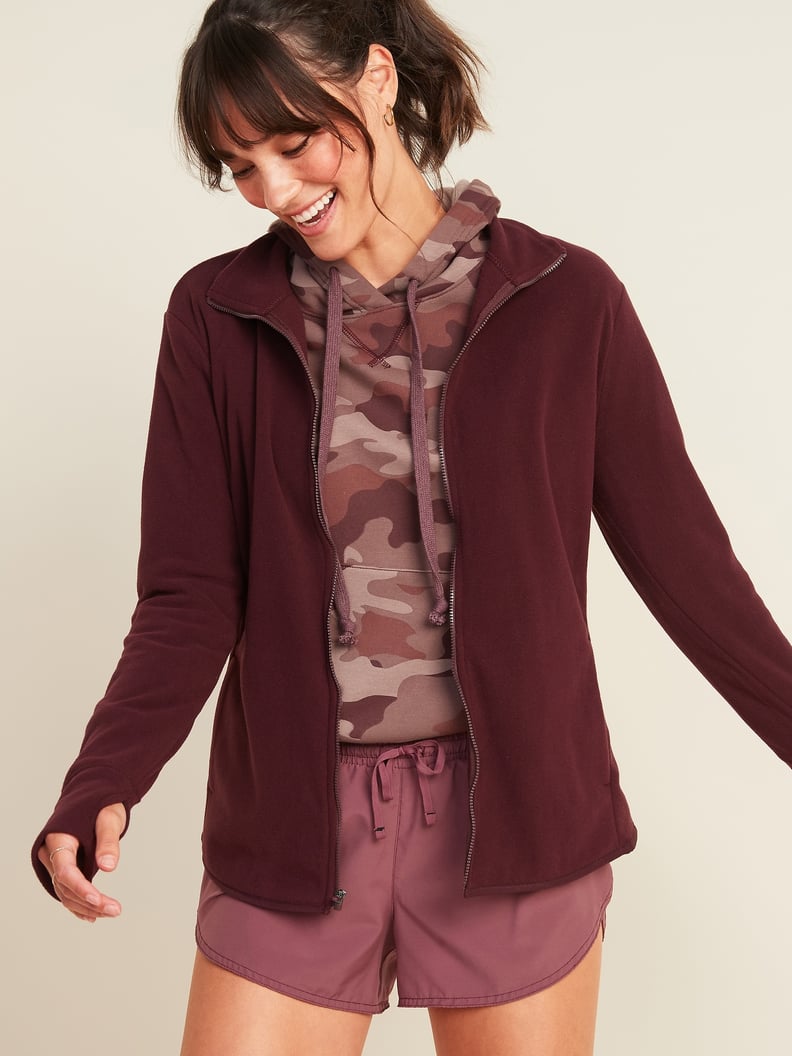 Micro Performance Fleece Zip-Front Jacket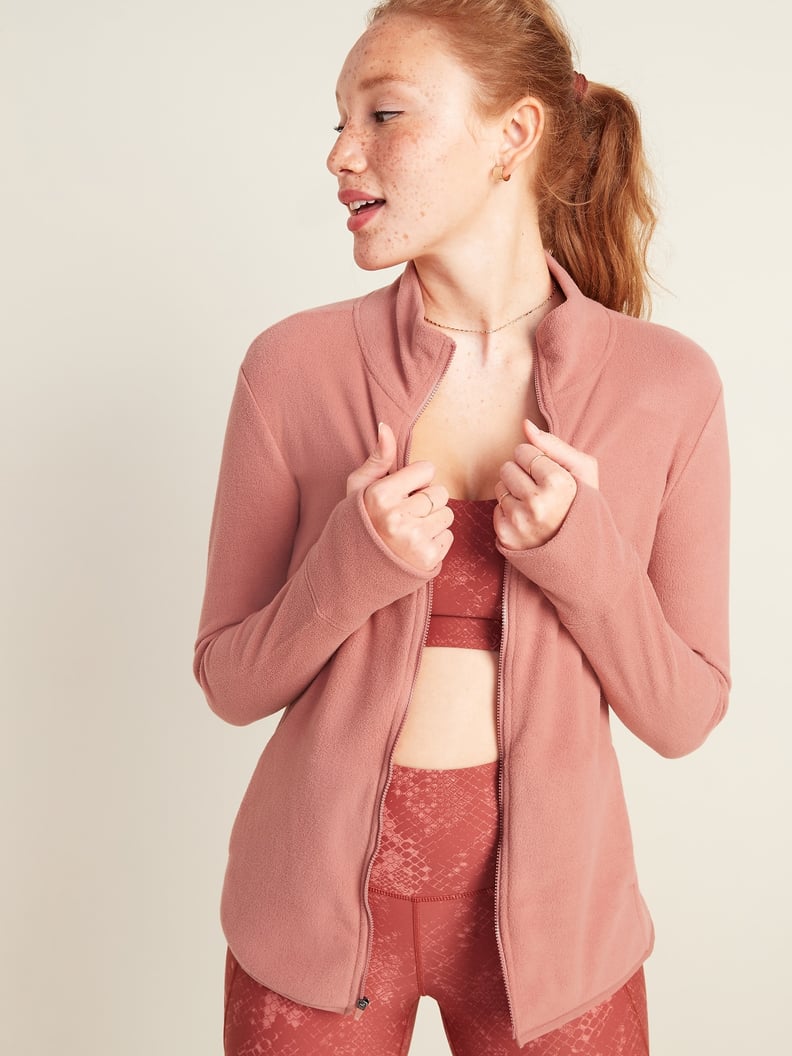 Micro Performance Fleece Zip-Front Jacket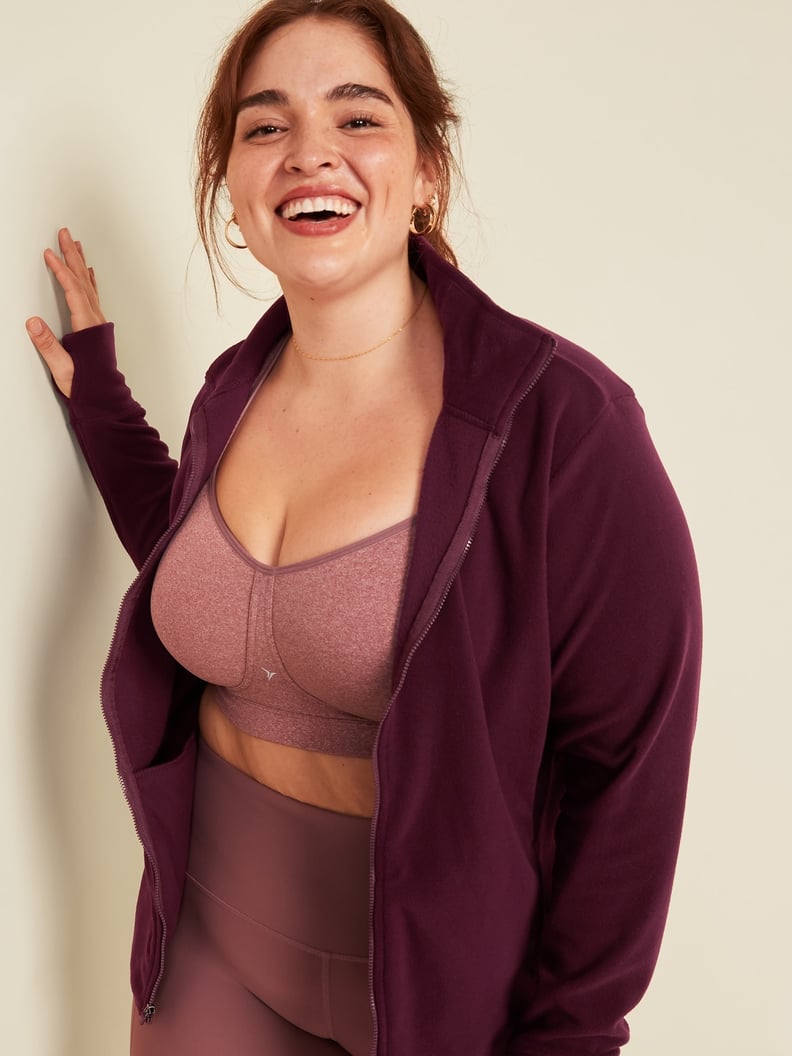 Go-Warm Micro Performance Fleece Plus-Size Zip Jacket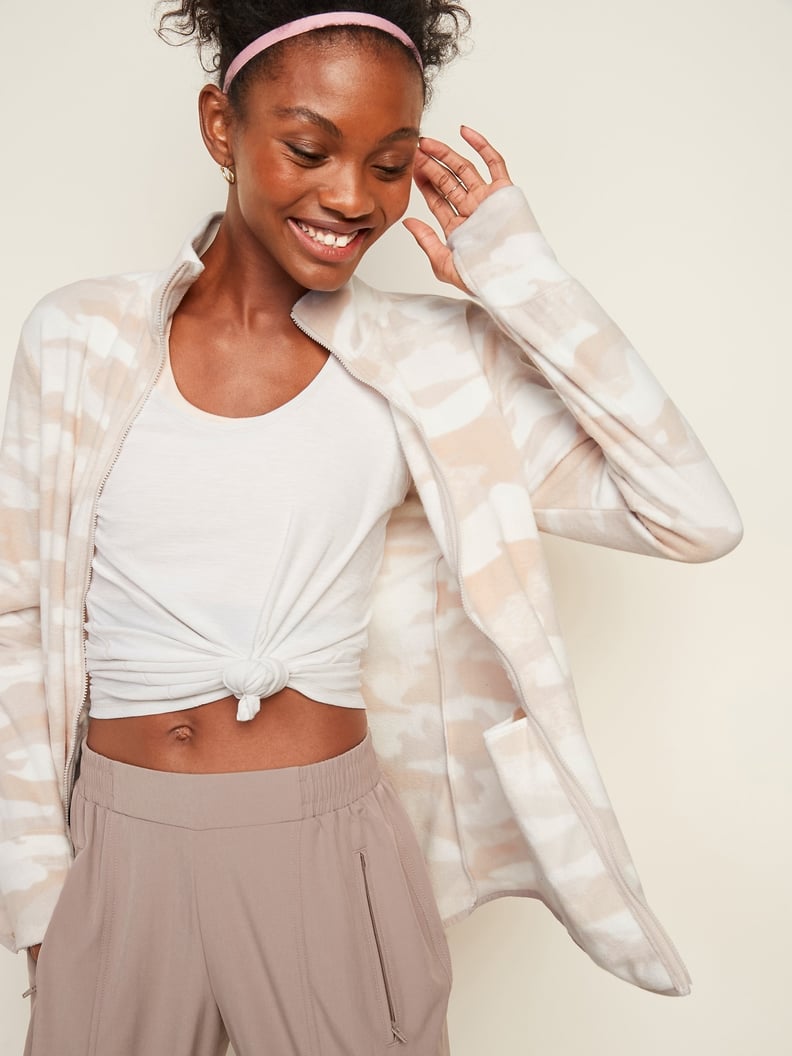 Micro Performance Fleece Zip-Front Jacket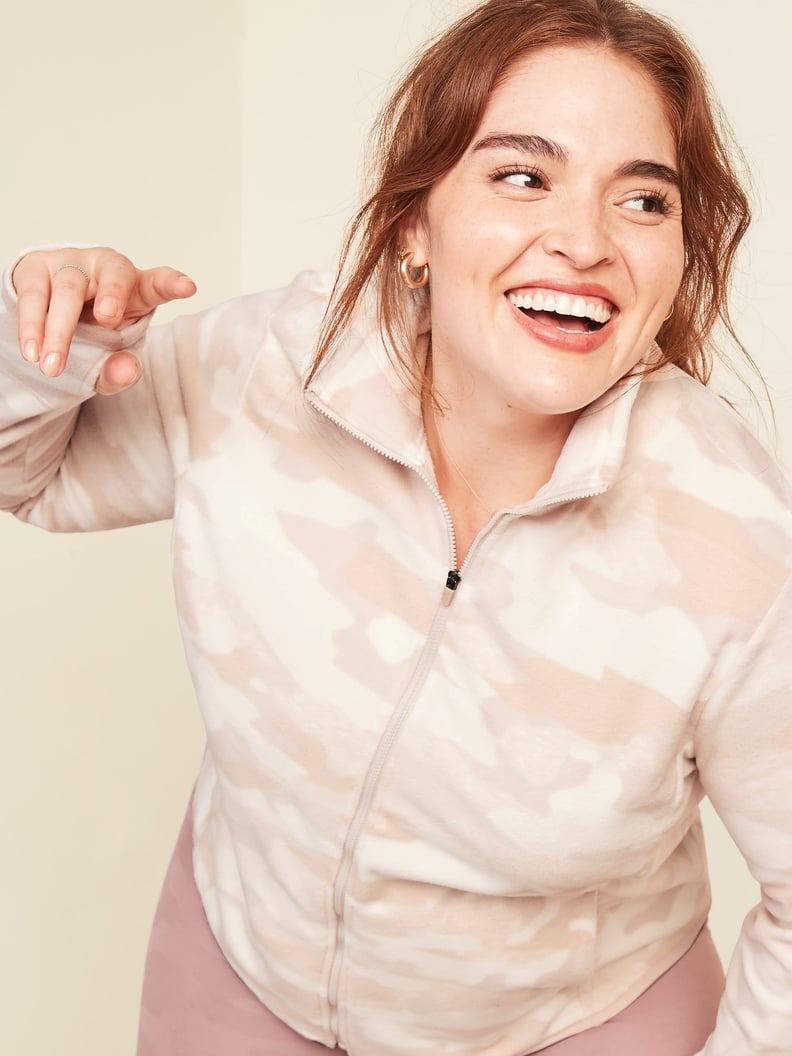 Go-Warm Micro Performance Fleece Plus-Size Zip Jacket