Did you know that having a healthy gut has benefits beyond digestion? It plays an important role in how your body functions, from boosting your immune system to improving heart health to helping with weight loss. To make sure we're choosing the foods that are best for gut health, we spoke to gastroenterologist and G-Plan's Chief Medical Officer Rahul Dixit, MD.
How do you know if your gut health is suffering? Dr. Dixit said if you're having significant abdominal discomfort, bloating, constipation, or diarrhea with fatigue and weakness or brain fog, then your gut is out of balance. "This can lead to mental and physical dysregulation and increased risk of depression and anxiety." Another sign of an unbalanced gut microbiome is rectal bleeding from internal hemorrhoids, which could be caused by either significant diarrhea or straining from constipation.
Dr. Dixit recommends avoiding artificial sugars, fried foods, red meat, and dairy to support your gut health. But what should you eat? Read on for the best foods for gut health.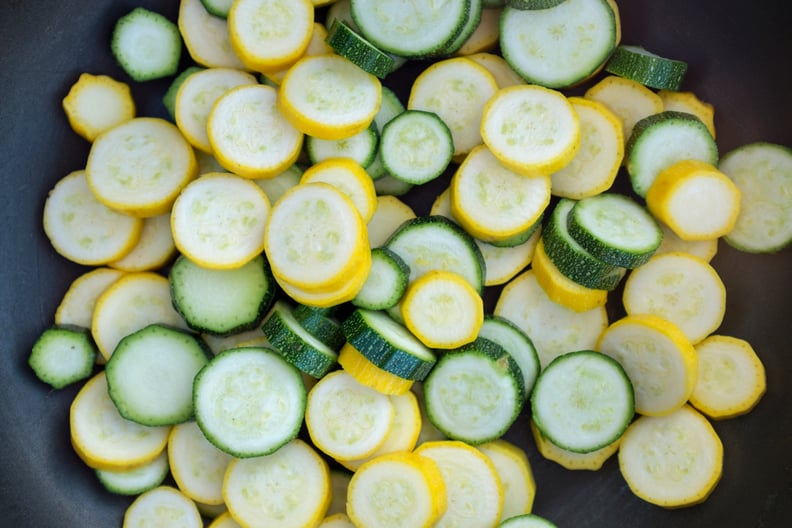 Veggies
Veggies like asparagus, spinach, zucchini, summer squash, and beets are great for a healthy microbiome growth environment, Dr. Dixit said. That's because fiber is the energy source for good bacteria to survive. "They also have a solid source of folate and fat-soluble vitamins like A and K."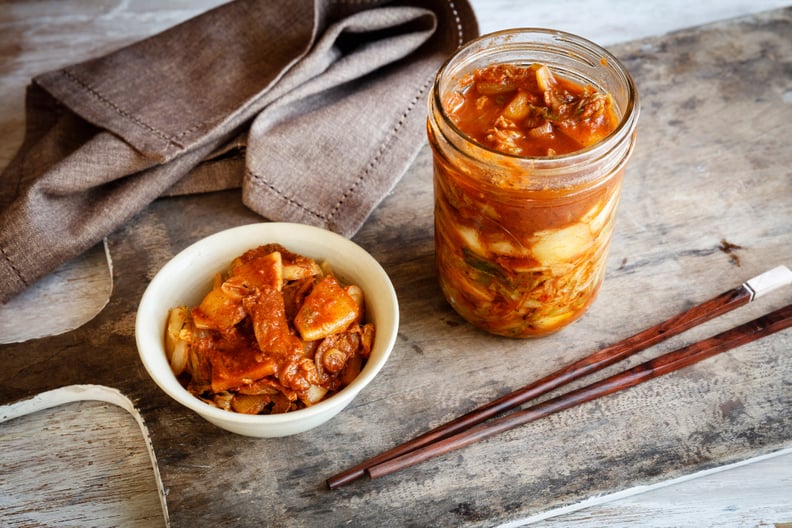 Low-Sodium Kimchi
Low-sodium fermented foods supply a great number of probiotics, Dr. Dixit said, which helps keep the gut in a symbiosis (balance) and not dysbiosis (imbalance of the trillions of microbes in the gut), which can lead to bloating, abdominal pain, and change in bowel habits. Kimchi is a great option, but so are sauerkraut, pickles, and pickled beets.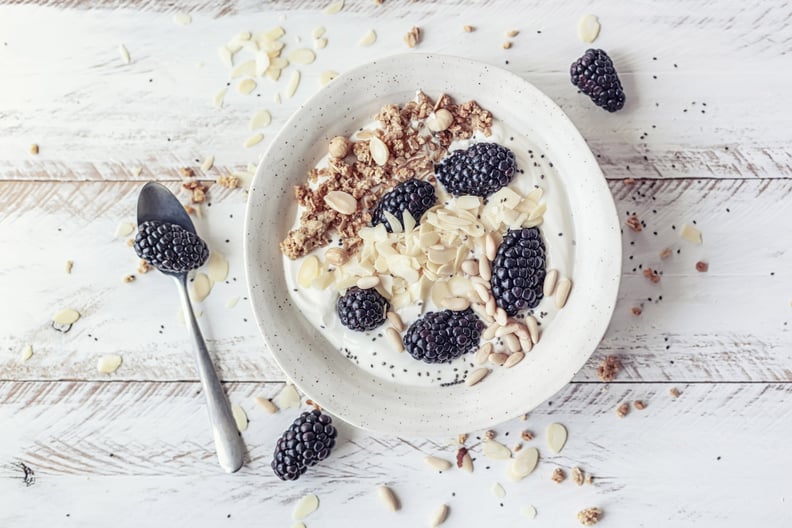 Nut-Based Yogurt
Almond, cashew, or other nut-based yogurt offers healthy probiotics, which Dr. Dixit said help the gut biome with elimination, detoxification, and digestion. Look for brands that are low in sugar and sweeten yours with fresh or frozen fruit. He said to avoid dairy since this will "significantly affect the growth and survival of good bacteria and allow bad bacteria to exponentially grow and cause chronic health problems."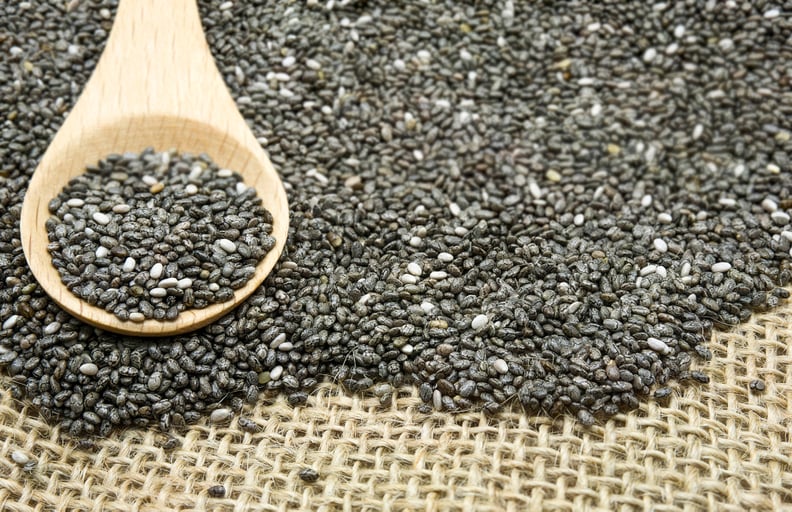 Chia Seeds
Chia and flaxseeds are a great source of a prebiotics, which is food for the probiotics in the gut, Dr. Dixit explained. Prebiotics help healthy bacteria grow and get your gut back into homeostasis. They can also help you get to your daily requirement of fiber (25 grams a day) faster since two tablespoons are equivalent to eight grams. Fiber is essential for digestion and staying regular.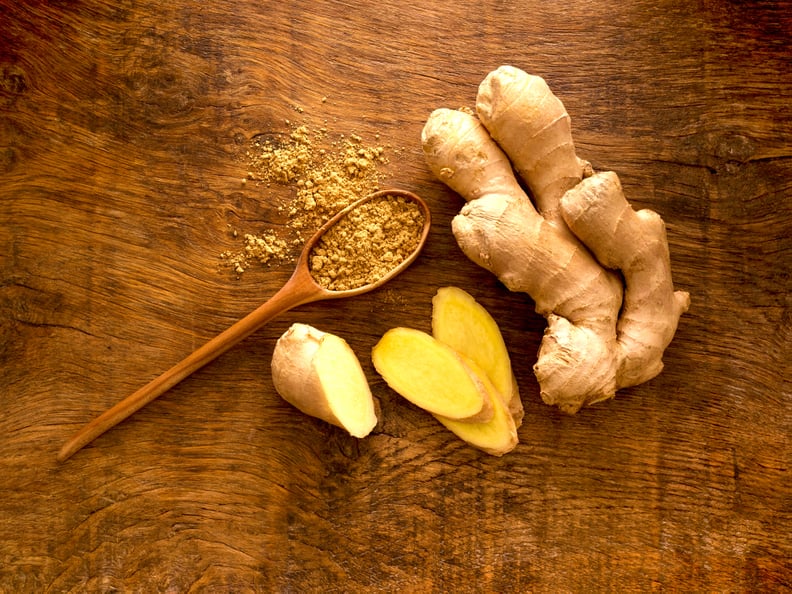 Ginger