Your runner's feet need some serious TLC! Since a daily foot massage usually isn't possible, here's the next-best thing for instant relief. After a run, slip off your sneakers and socks and give this intense stretch for the muscles in the soles of your feet a go.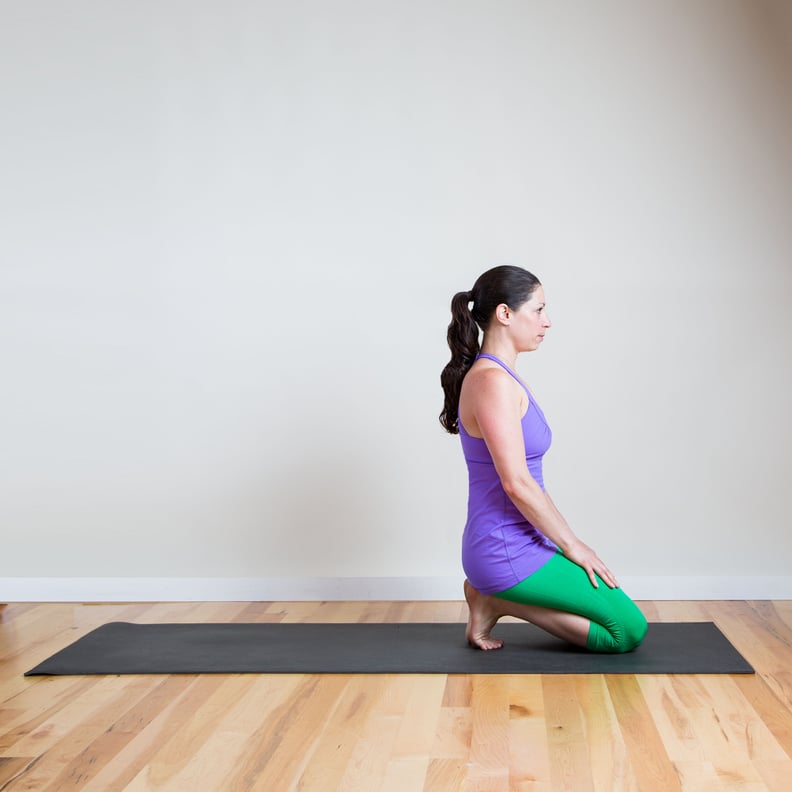 Kneel on a mat or carpet. Tuck your toes toward your knees and then slowly lower your pelvis to your heels.
Stay like this for at least 30 seconds (or release when you've had enough) and then slowly lift your hips off your heels, point your toes away from your knees, and sit back down on your heels to stretch the tops of your feet.
Repeat two or three more times.