We're Embracing Winter With These Health and Fitness Products For December
As POPSUGAR editors, we independently select and write about stuff we love and think you'll like too. If you buy a product we have recommended, we may receive affiliate commission, which in turn supports our work.
As we head into December, the days get shorter, the weather gets colder, and our schedules get busier with all the holiday celebrations. Our editors are staying on track with their healthy lifestyle through it all with their favorite clothing, gear, and snacks. Check out what we're coveting this month.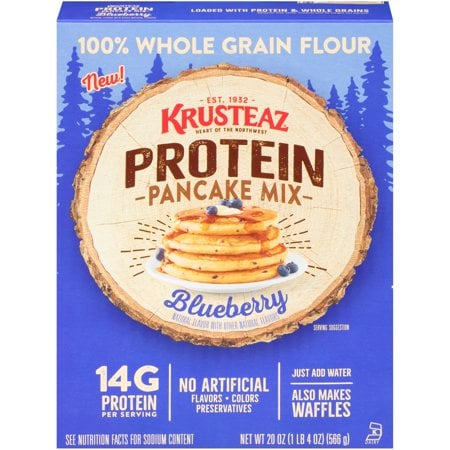 Krusteaz Protein Blueberry Pancake Mix
"I rarely ever make pancakes, but when I do, I try to up the protein so that I'm having a nutritious and gains-worthy breakfast. Krusteaz Protein Blueberry Pancake Mix ($4) is tasty and packed with 16 grams of protein per serving if you add in 2/3 cup of milk to a full cup of the mix (which I do). I usually top them off with more protein by spreading on peanut butter! It's a filling morning meal I can feel good about." — Sam Brodsky, assistant editor, Fitness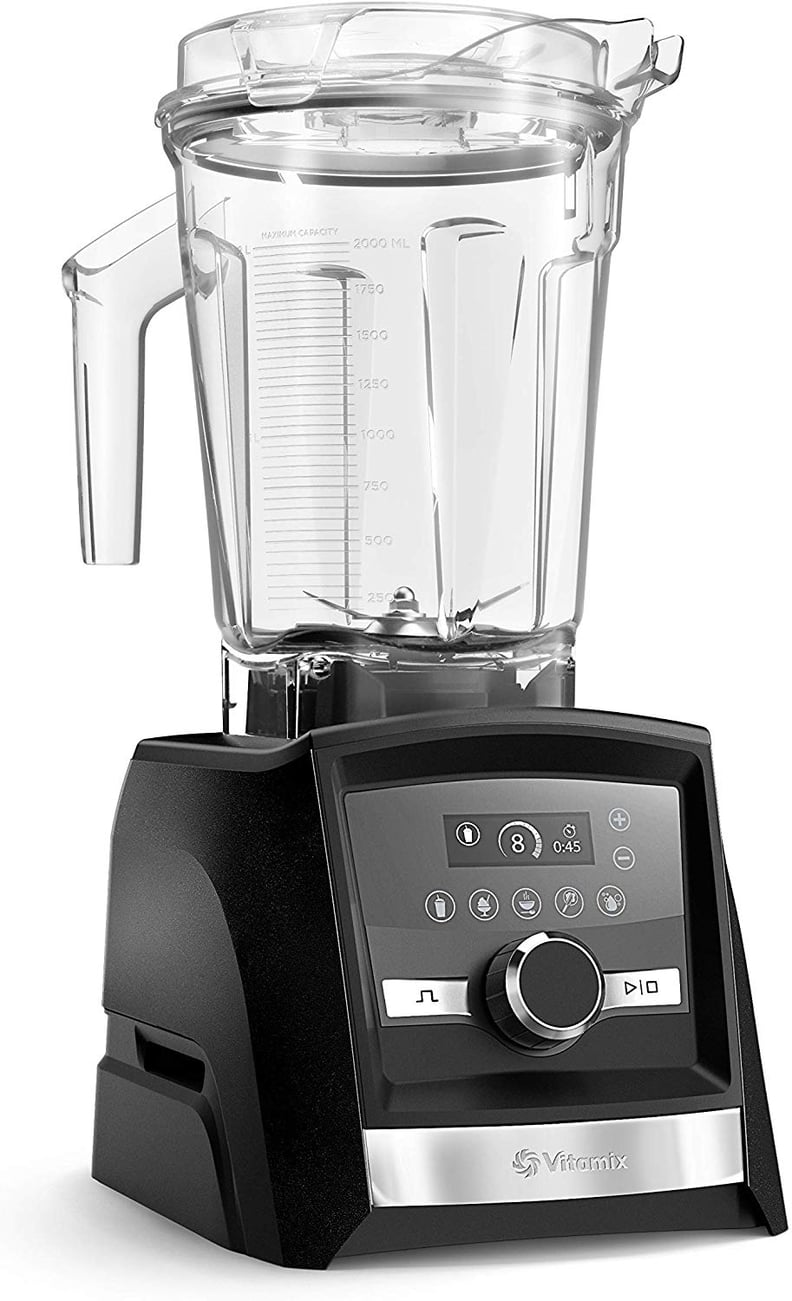 Vitamix A3500 Smart Blender
"The Vitamix A3500 Smart Blender ($525, originally $700) is a financial commitment, it's true, but it's high-quality and easy-to-use; just press the pre-programmed smoothie button and let the blender do all the work. The result is a smoothie blended to thick, perfect, juice-like consistency. The self-cleaning feature is a game-changer (no more tearing up your sponges in the blades) and the blender comes with a cookbook of recipes for smoothies, acai bowls, dressings, and even soups that I'll definitely be trying as we get deeper into Winter." — Maggie Ryan, assistant editor, Fitness
Power Plate Vibrating Foam Roller
"After a shoulder injury forced me to start seeing a PT, I discovered the wonderful world of foam rolling. I've taken my at-home rolling sessions to a whole other amazing level with this Power Plate Vibrating Foam Roller ($100). It has three levels of vibrations plus a pulsing setting. The USB charge hold for two hours and it's portable enough to throw in my overnight bag for a weekend away — I'll definitely be packing this for the holidays." — Jenny Sugar, staff writer, Fitness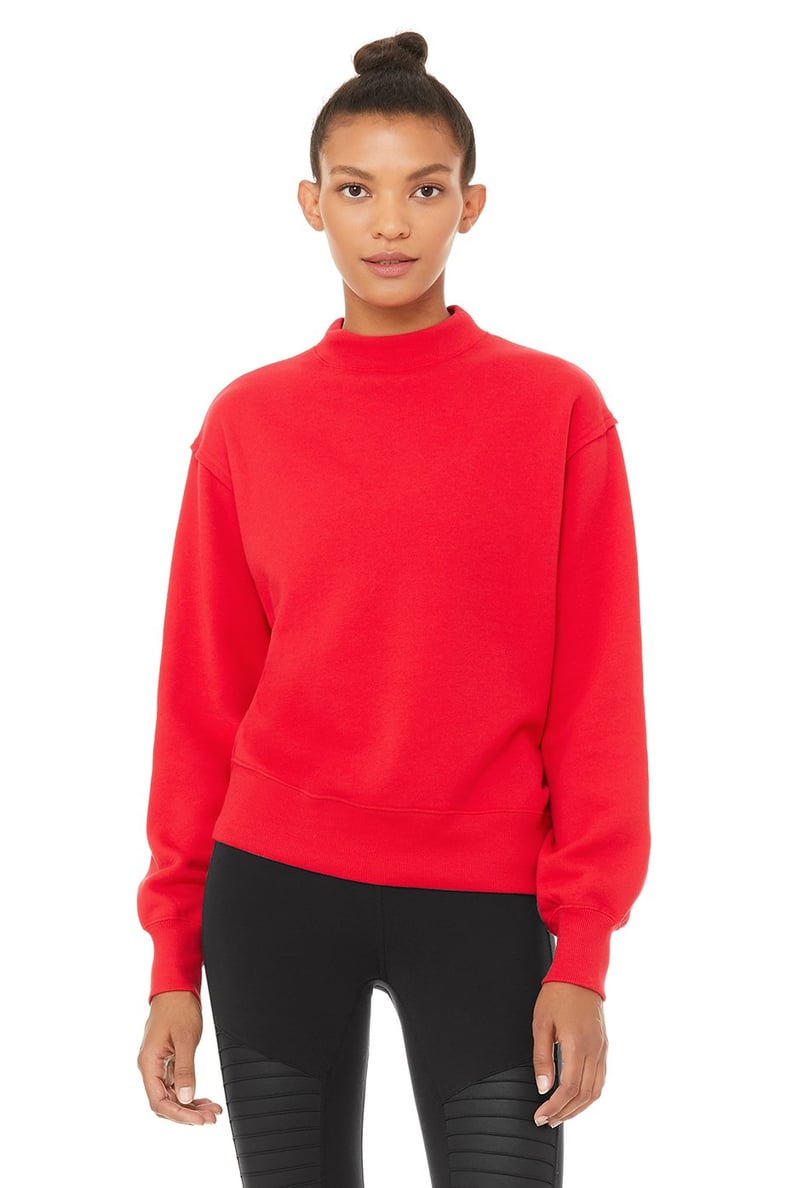 Alo Yoga Freestyle Sweatshirt & Duality Reversible Sherpa Jacket in Scarlet
"I recently shot an upcoming Class FitSugar workout video with a trainer wearing a stunning Alo Yoga outfit in scarlet. I immediately added stand-out scarlet pieces to the top of my holiday wish list! The Freestyle sweatshirt in scarlet ($108) is ultra-cozy in a festive but always in style color. The Duality Sherpa Jacket ($248) is definitely an investment but it is reversible between pale mauve and scarlet so it two looks in one. I can't decide which piece I like more but all I know is I need more red clothing in my life." — Genevieve Farrell Roston, Fitness & Wellness Director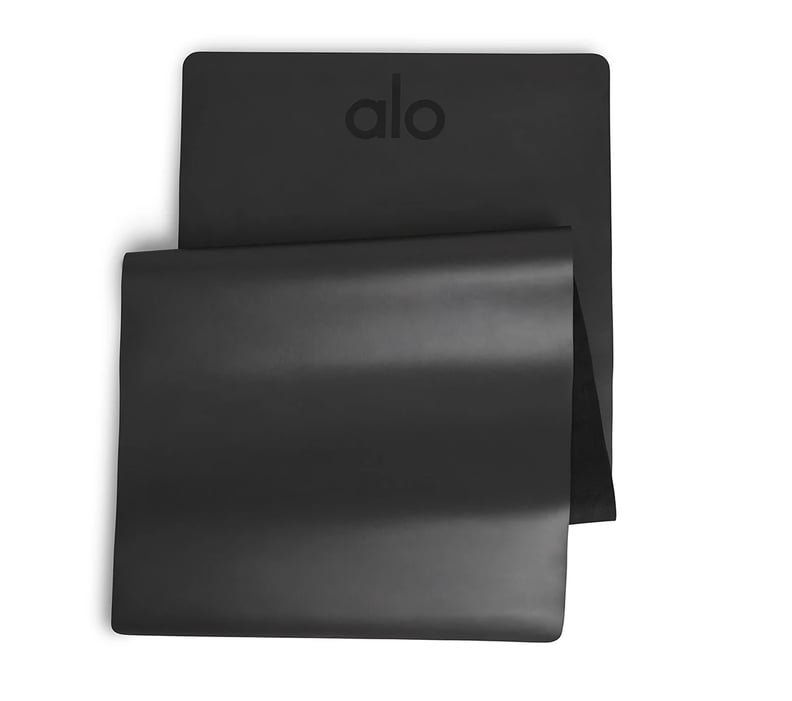 Alo Yoga Travel Mat
"I'll definitely be stashing this lightweight Alo Yoga Travel Mat ($80) in my suitcase for holiday travels. It's thin but super grippy even when things get sweaty during a hot yoga or Pilates session, with a rubber backing to provide a little bit of cushion. Note: the mat smells pretty rubber-y when you first roll it out, so make sure to let it air out for a bit if the scent bothers you." — MR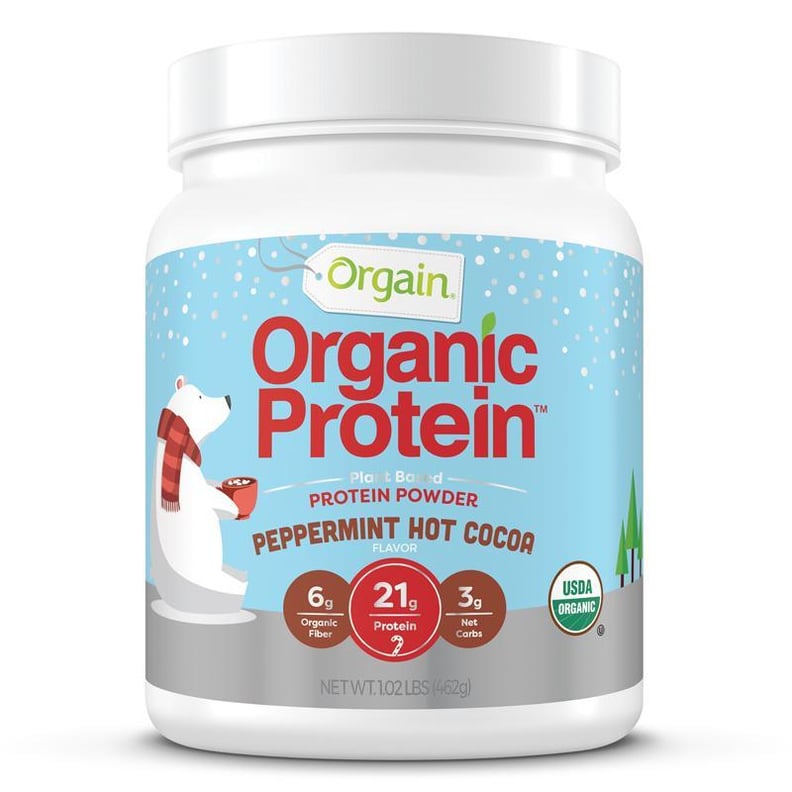 Orgain Organic Plant Based Protein Powder, Peppermint Hot Chocolate
I am pretty committed to protein powder; most days for breakfast, I make my 400-calorie weight-loss smoothie. And while I tend to gravitate towards my favorite brands, I was pleasantly surprised by Orgain Organic Plant Based Protein Powder in Peppermint Hot Chocolate ($27). The chocolaty-mint flavor is perfect for the season, and it tastes delicious without being chalky. It goes well with spinach, frozen banana, frozen cauliflower, and almond milk and with an impressive 21 grams of protein and zero grams of sugar, keeps me satisfied for hours." — Christina Stiehl, editor, Fitness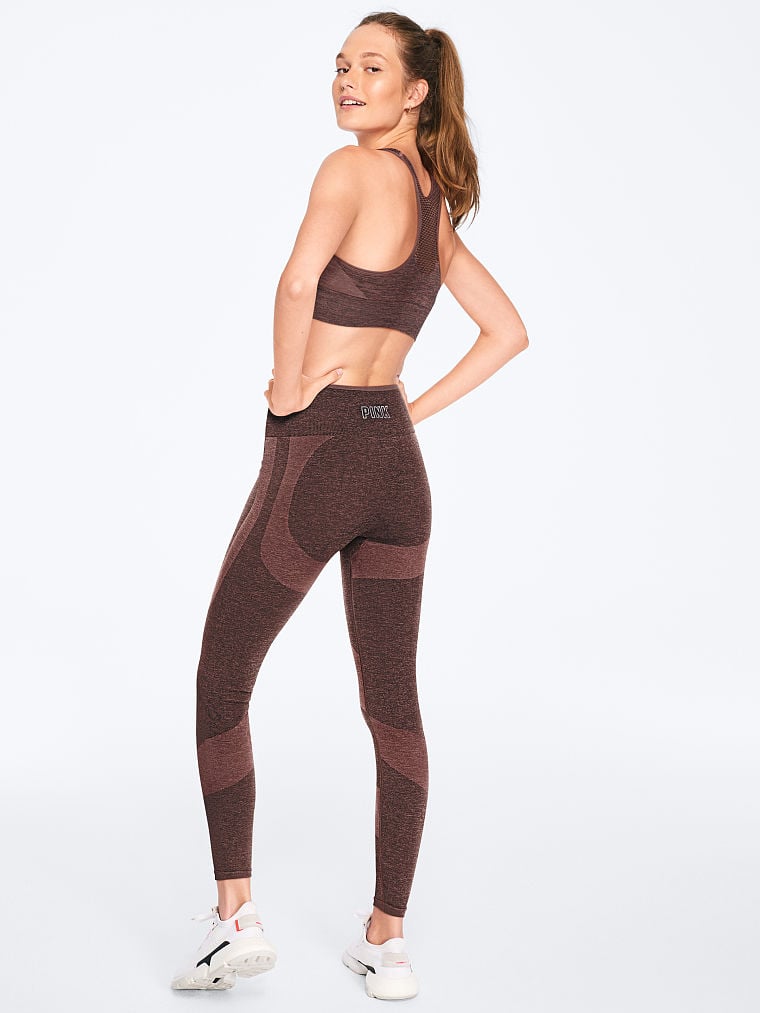 Victoria's Secret PINK Seamless Leggings
"I'm going to be completely candid when I say that even when leggings seem to fit smoothly, sometimes they aren't so comfortable in the crotch region. Why? Because of the seams (I know you know what I'm talking about!). These Victoria's Secret PINK Seamless Leggings ($35) hug my calves, thighs, and hips, but in a good way. They don't bunch up, ride up, or squeeze anything too tight. I can run and squat without any discomfort — not to mention, they're super cute!" — SB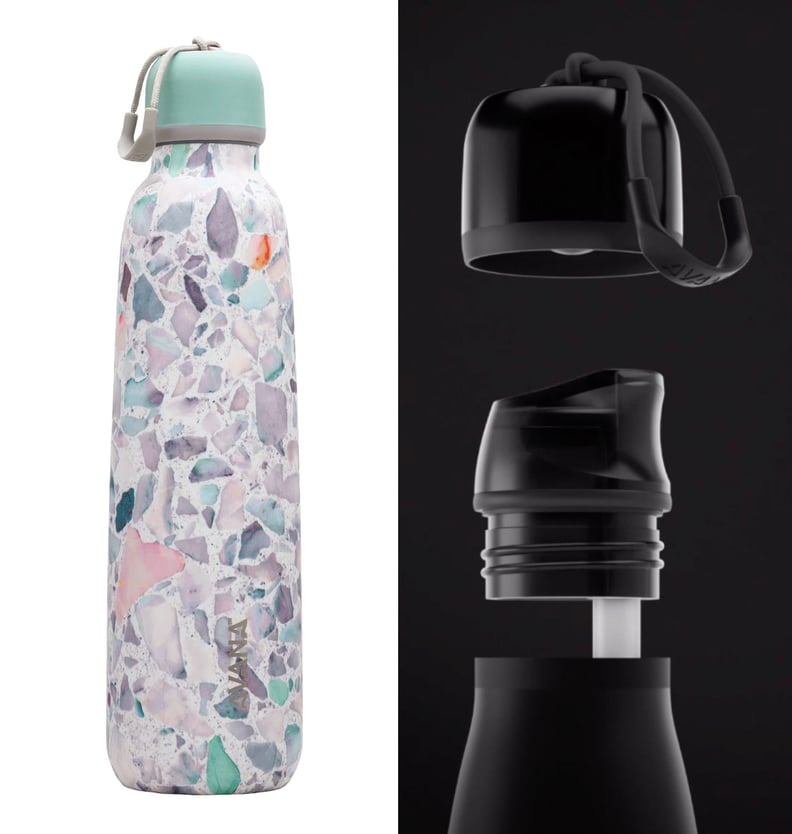 Avana Water Bottle
"I know what you're thinking: not another water bottle! I've literally tried hundreds, but this Avana Ashbury water bottle ($40) is so different. When you untwist the cap of this 24-ounce stainless steel bottle, there's an open spout with a straw attached. The water flows much easier than if you were just drinking out of a straw, but is more controlled than if you were drinking out of an open top. They call it "Freesip Technology," and I"m a huge fan!" — JS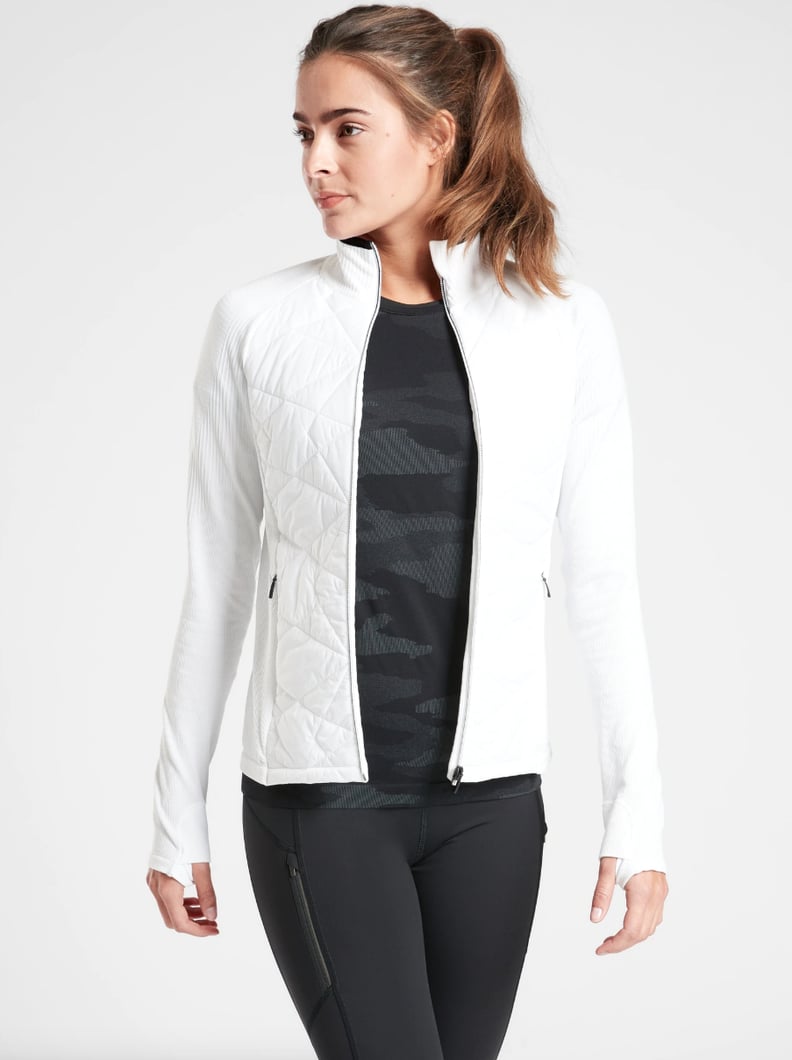 Athleta Flurry Force Insulated PrimaLoft Jacket
"Although the temps are getting colder, that hasn't stopped me from running outside (as long as it's not below freezing). To keep me warm without overheating, I've been loving the Athleta Flurry Force Insulated PrimaLoft Jacket ($138). When Athleta sent me one to test out, I immediately fell in love with the soft fabric. On a run, it was the perfect layering piece on top of a sports bra and long-sleeved sweat-wicking shirt. It kept me warm enough and I didn't get too hot (but if I did, the sleeves are thin enough that I could have taken it off and tied it around my waist)." — CS
12" HEXCLAD Pan
"I spent my twenties eating entirely too much cereal and prepackaged pastas, so getting excited over a cooking pan is the true sign of adulting for me. The 12" HEXCLAD pan ($130, previously $155) makes cooking easier thanks to its aluminum layer which helps deliver consistent heating (I like to think some of my prior instances burning food may have just been from bad cooking pans.) It also features a nonstick layers which make cleaning a breeze."- GFR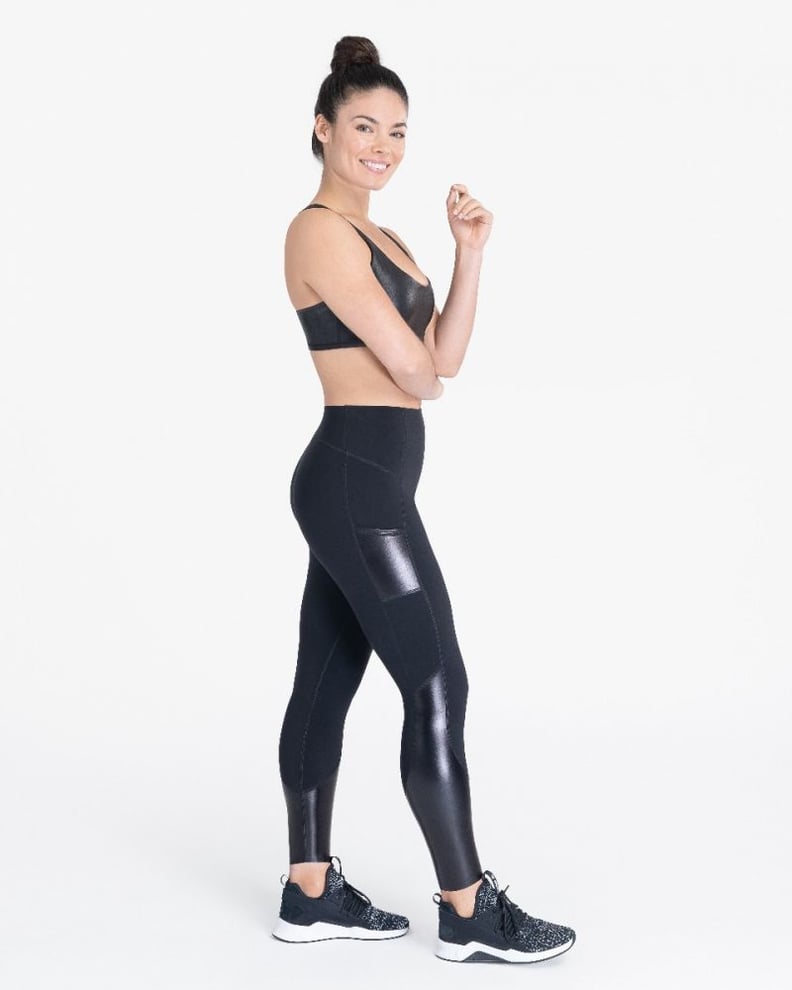 Spanx Every.Wear Gloss Panel Pocket Leggings
"Spanx Every.Wear Gloss Panel Pocket Leggings ($118) are the perfect leggings to wear to work and then straight to the gym. The panels give them a dressier look than most of my leggings and I love fabric that is stretchy, breathable but without too much compression." - GFR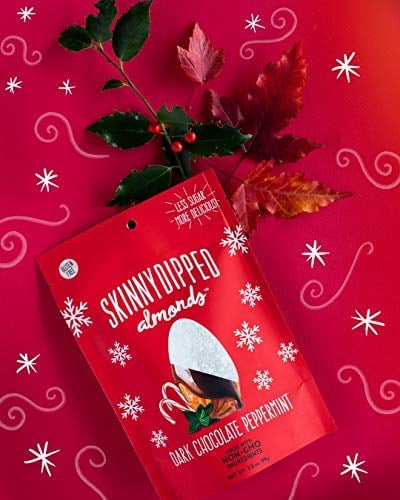 Skinnydipped Dark Chocolate Peppermint Covered Almonds
"Chocolate peppermint is my favorite flavor this time of year, so when I saw one of my favorite sweet snacks get in on the action, I was stoked. Skinnydipped Dark Chocolate Peppermint Covered Almonds ($25 for five bags) has less sugar than other chocolate-covered almonds on the market with just nine grams per serving. At 170 calories per serving, it's the perfect after-dinner treat that still keeps me on-track with my healthy eating goals." — CS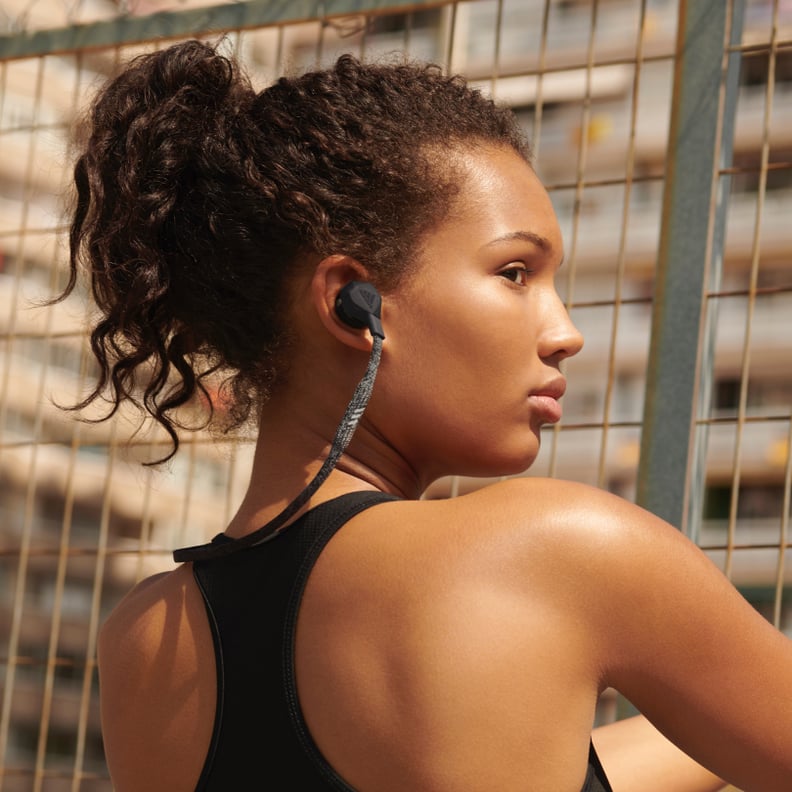 Adidas FWD-01 Sport In-Ear Headphones
"It's hard to believe that with so many technological advances we've made, it's still so difficult to find a solid pair of workout headphones that check all the boxes. Well, that was before I tried the adidas FWD-01 Sport In-Ear headphones ($149). In addition to being reasonably priced compared to similar products on the market, these actually stay in my ears regardless of how intense my workout is. Whether I'm running a few miles outdoors or doing some core work in my apartment, I never have to adjust them, and the sound quality continues to impress me. I didn't realize it was possible to blast my music at an eyebrow-raising volume and still manage to hear traffic during a run. They are totally sweat-proof, and did I mention the battery can hold up to 16 hours of playtime? Prepare for uninterrupted sweat sessions." — Perri Konecky, editor, Trending and Viral Features