Every editorial product is independently selected by our editors. If you buy something through our links, we may earn commission.
We're firmly in the camp that breakfast can (and should) be eaten at any time of day. There are few greater joys than pancakes for dinner or cereal as a midnight snack. Granola is an essential ingredient in so many of our favorite breakfasts, from smoothie bowls to yogurt parfaits, and we're so happy that we don't have to toss it out when we're eating low-carb! These 11 options all have less than 10 grams of net carbs per serving, and they're all available on Amazon. Breakfast is back, and we're definitely ready for it!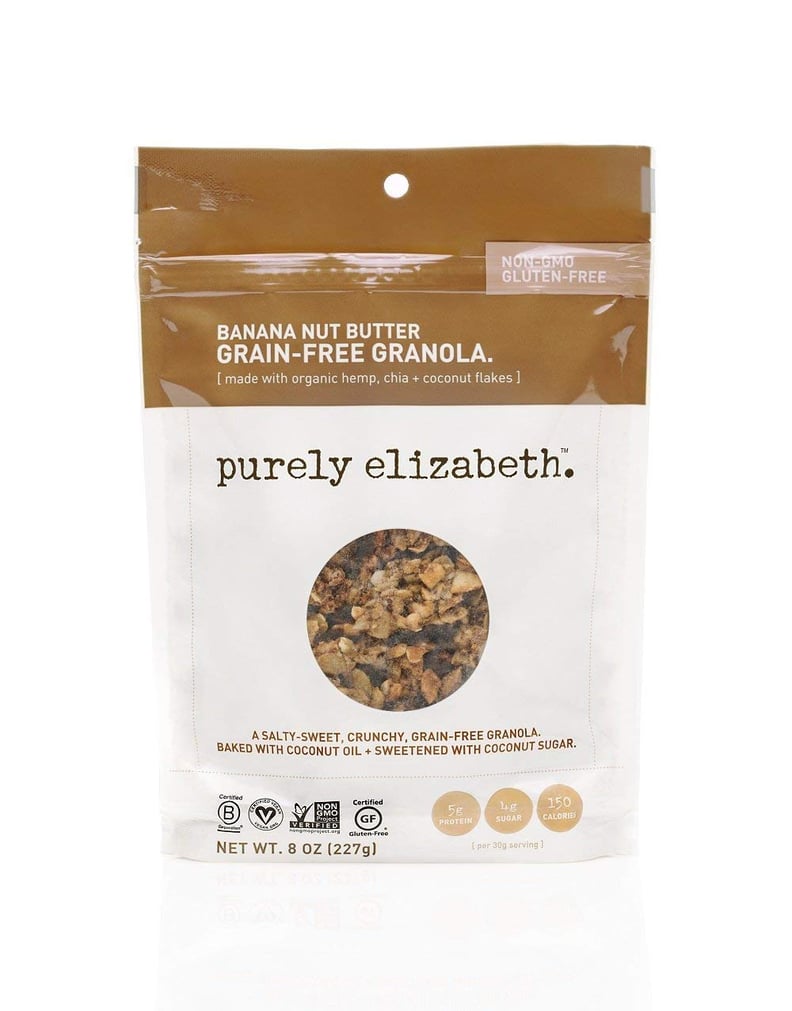 Purely Elizabeth Grain-Free & Gluten-Free Granola, Banana Nut Butter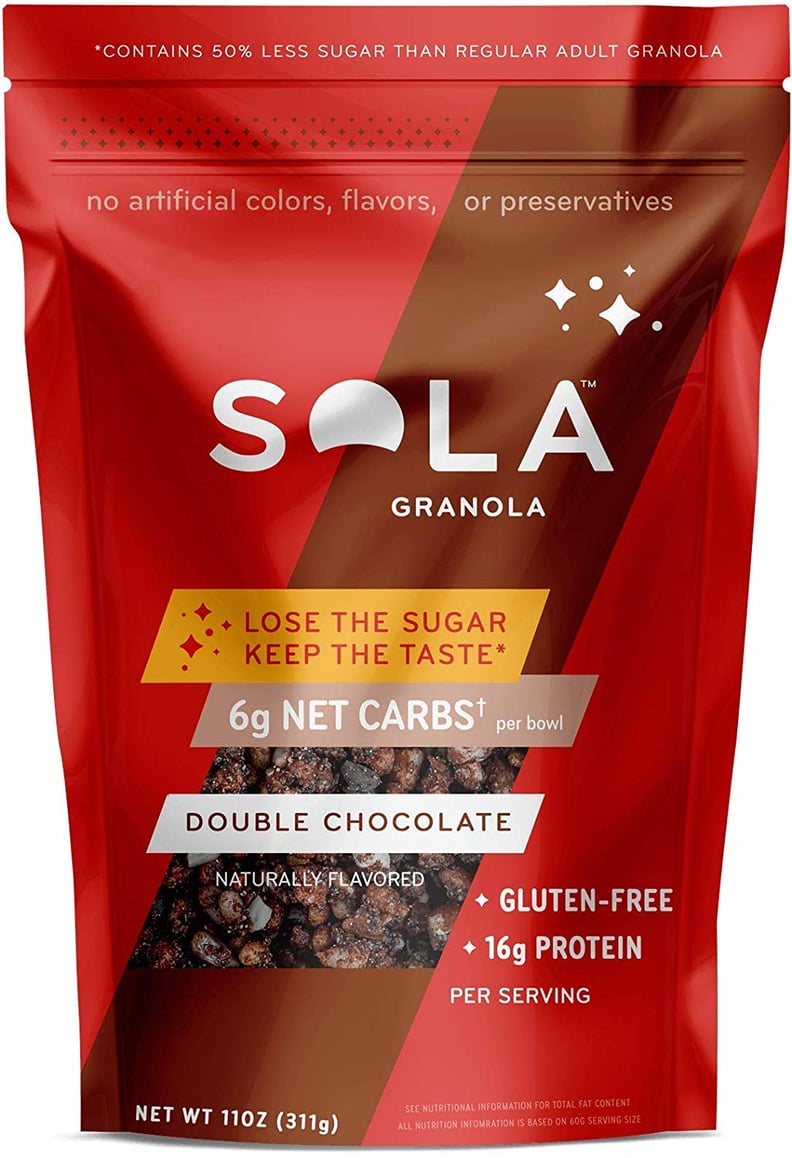 Sola Double Chocolate Granola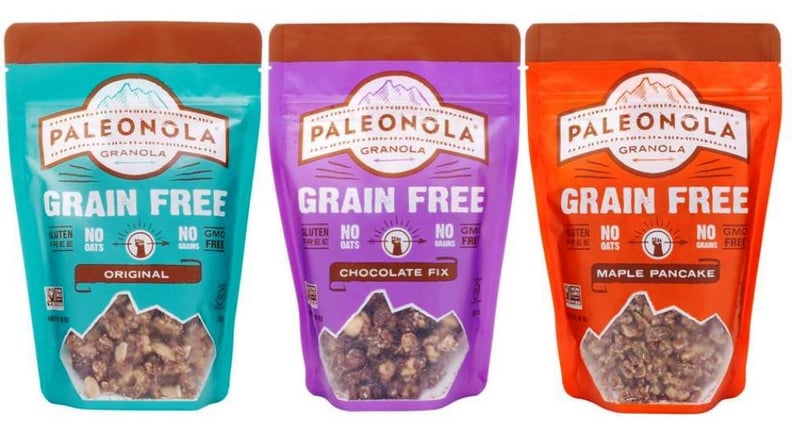 Paleonola Grain Free Gluten Free Granola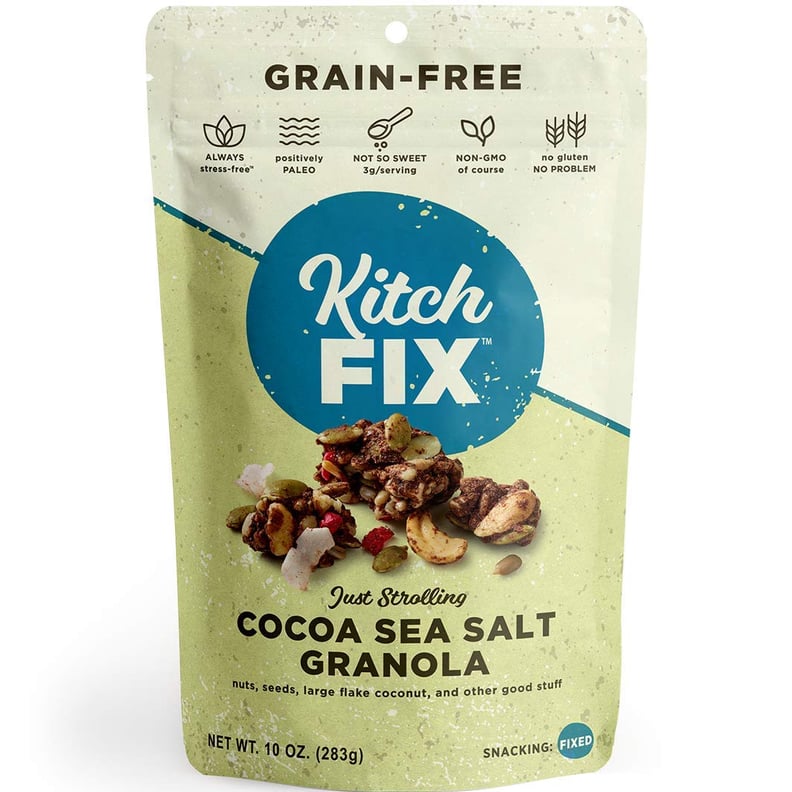 Kitchfix Grain-Free Paleo Granola
KPX Keto Protein Fiber Granola Cereal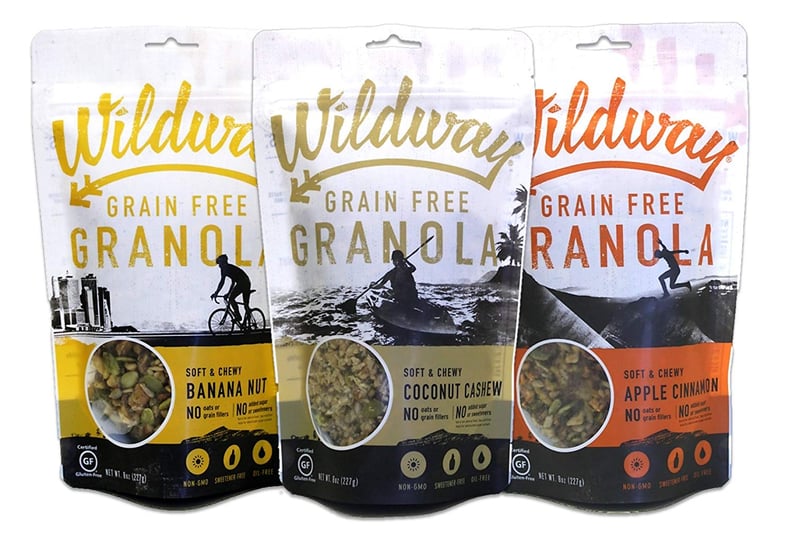 Wildway Gluten-free, Paleo, Grain-Free Granola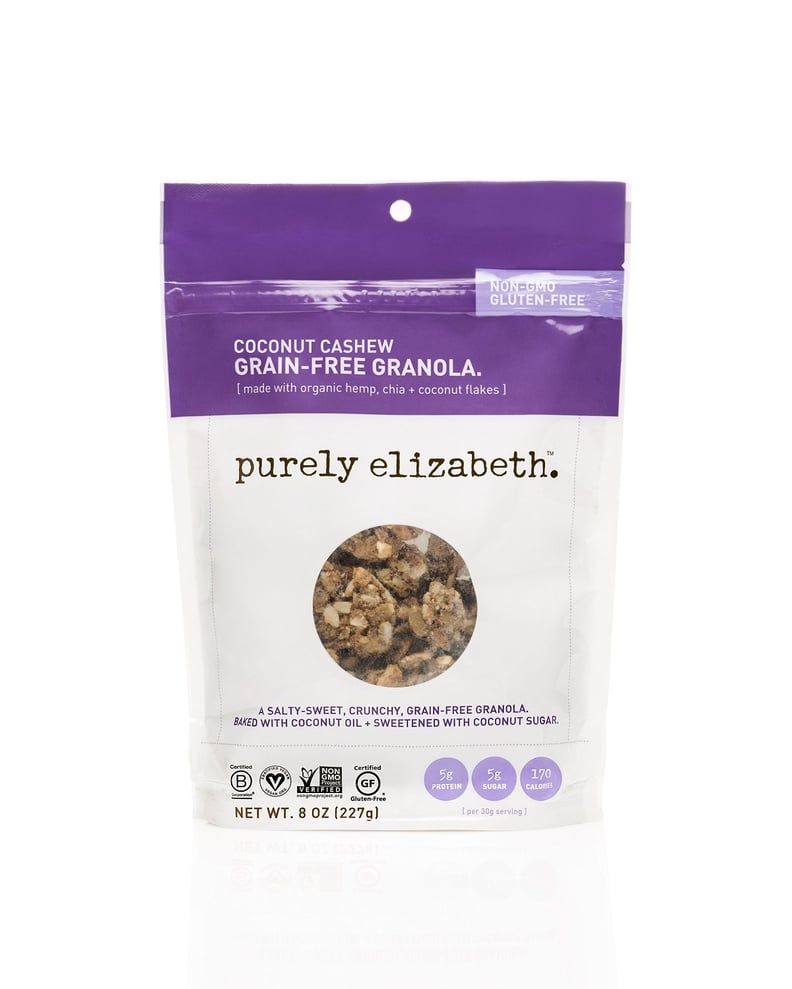 Purely Elizabeth Coconut Cashew Grain-Free & Gluten Free Granola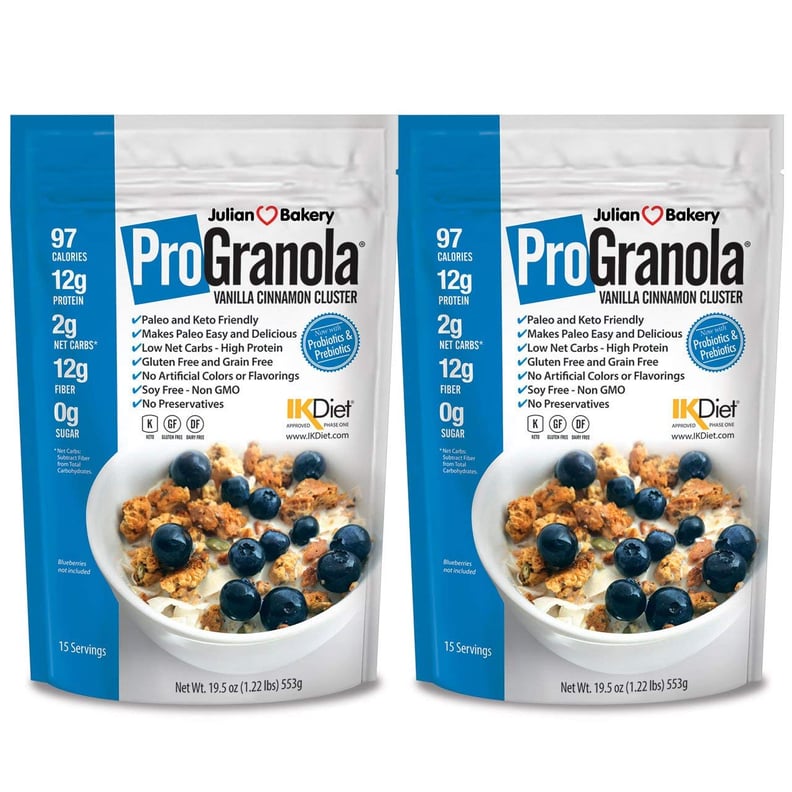 Julian Bakery ProGranola
This crunchy Julian Bakery ProGranola ($27 for two) is perfect for pairing with both milk and yogurt for a yummy, filling breakfast.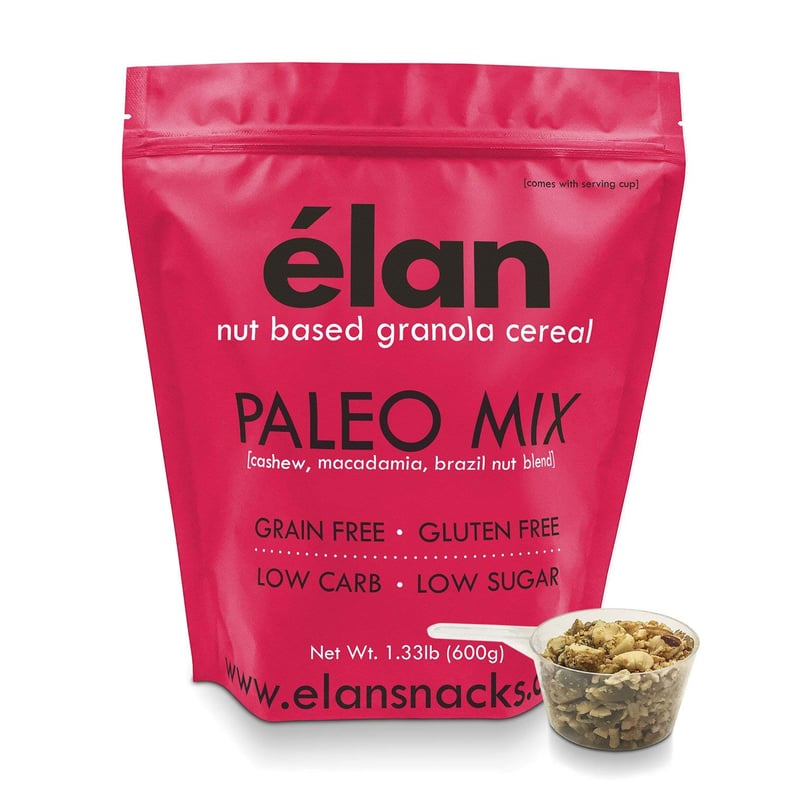 Elan Grain Free Paleo Granola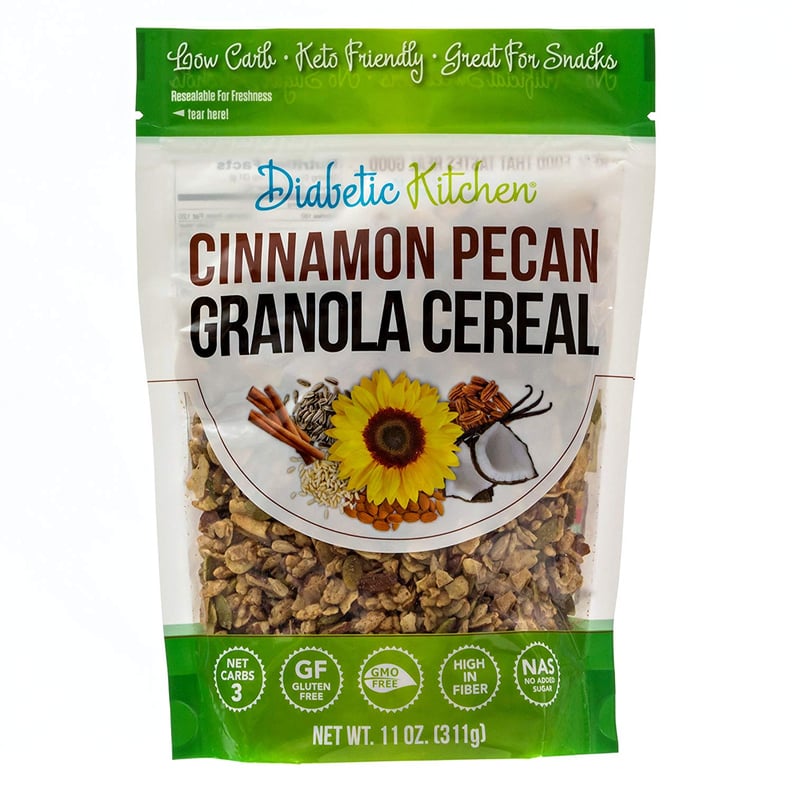 Diabetic Kitchen Cinnamon Pecan Granola Cereal
Bubba's Fine Foods Paleo, Grain-Free, Gluten-Free, Non-GMO Granola