7 Mindfulness Meditation Apps That Will Change the Way You De-Stress
Shedding the day's stresses is something most of us hope to do when we step foot inside our home. You try not to look at work emails or think about the 500 projects you have to do, especially right before bed. But sometimes going for a jog or playing with your pup won't help you totally get your mind off of things. If you feel like you need an extra something to help you chill out, meditation can offer some much-needed relief.
Studies have found that meditation can sharpen the mind, alleviate stress, and even reduce cravings, just to name a few benefits. But where do you even begin? With so many meditation apps accessible on your phone, it's hard to figure out which one works best for you. We came up with a list of some of the best (and free) mindfulness meditation apps you'll want to download ASAP. Whether you're a beginner or an old pro just looking to try something new, we've got you covered. This is a worry-free zone, and soon, your mind will be, too.
01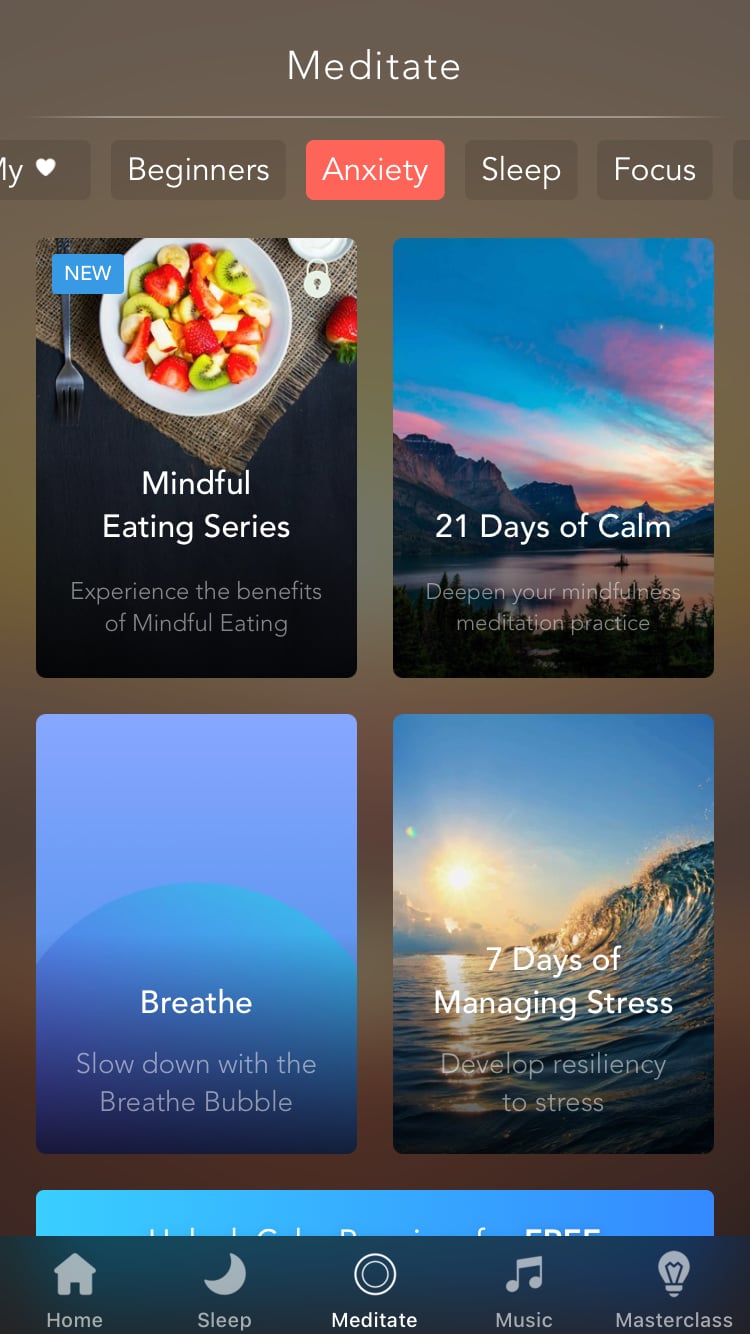 Calm
Once you open the Calm app, you're instantly embraced by the rustling sounds of a mountain lake and the soothing chirps of birds. You can then choose from a series of guided meditation plans for Stress, Personal Growth, Relationships, etc. There are also Sleep Stories that can help you drift to sleep. Most sessions are about 10 to 14 minutes, which is just enough to really relax you without taking up too much time.
What's also great is that you can change the background sound and adjust the volume, making it easy to focus on the lulling voice of the instructor, feel comfortable with giving in to the session, and allowing yourself to change the way you perceive your circumstances. The first session for most plans is free. To access the rest of the sessions within the plan, you'll need to upgrade to premium. The good thing is you can revisit completed sessions and listen to them over and over again!
02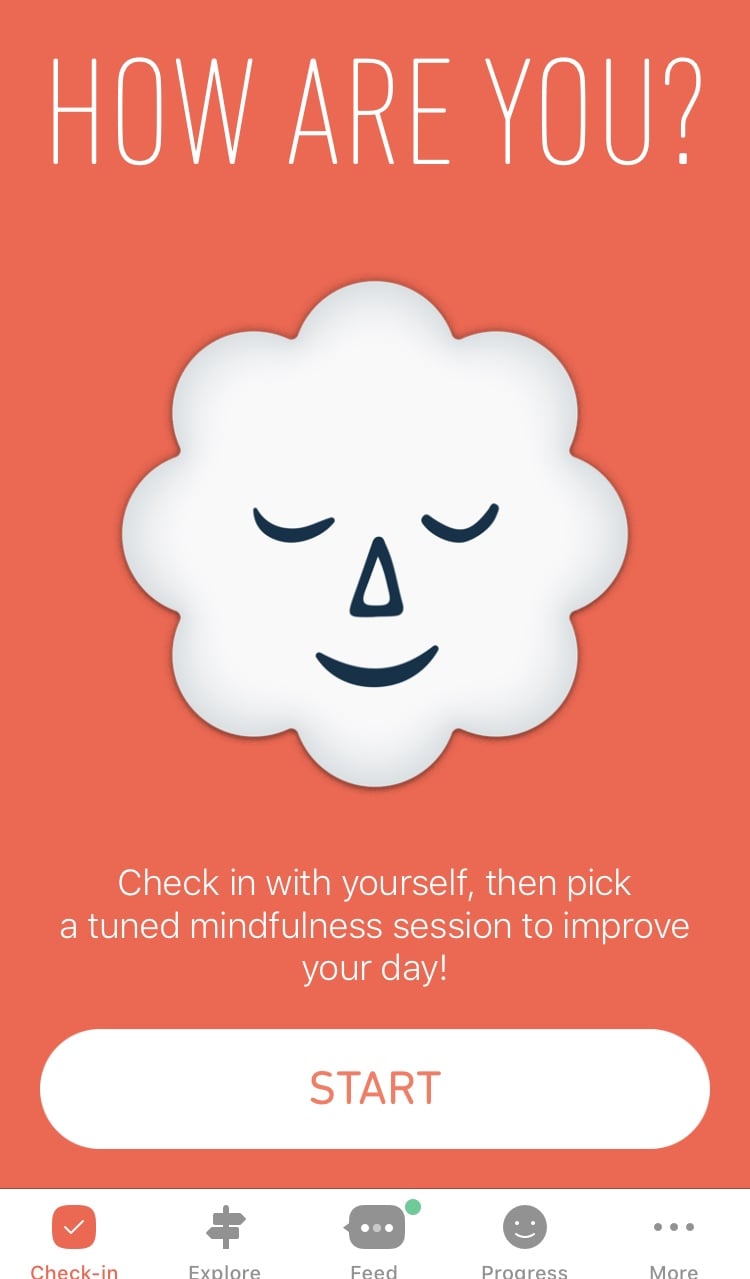 Stop, Breathe & Think
The best thing about the Stop, Breathe & Think app is it recommends meditation sessions based on how you're feeling physically, mentally, and emotionally. After completing the short survey about how you're doing, you can choose from a one-minute breathing exercise to topic-focused plans like the Kindness or the Equanimity meditation programs. You can also choose from a male or female instructor. If you just want to get to it without the survey, go ahead and skip it, and choose from the Explore feature. There are about 40 free meditation sessions available, but you can upgrade to access the whole library.
03
Simple Habit
With so many free meditation plans to choose from on the Simple Habit app, it's hard not to get excited about relaxing. The app offers everything from Evening Meditations that will help you unwind to plans for college students to plans to listen to while doing the dishes. Meditations usually last from five minutes to 20, making the app perfect for someone who's on the go.
04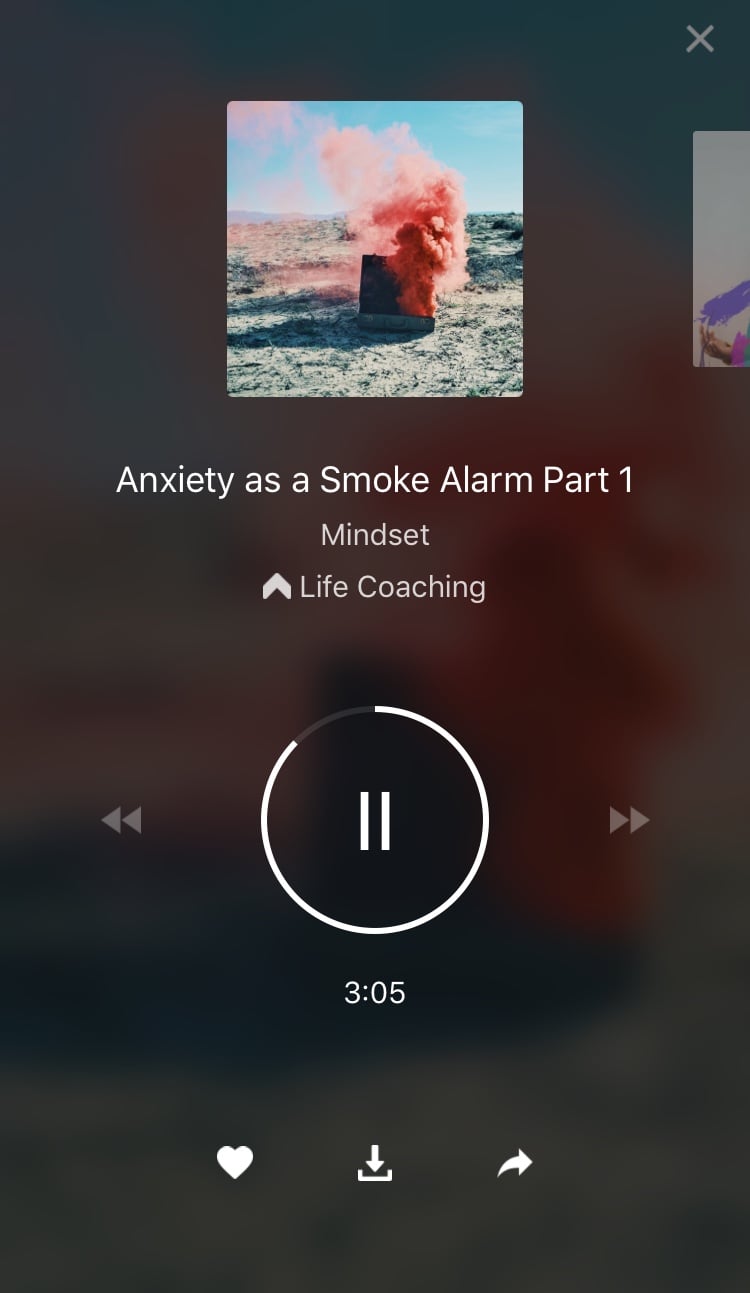 Aura
A quote welcomes you to the home screen before the Aura app asks you how you're feeling. Be honest! It'll help with your session. Done in just three minutes, your meditation session will relax you even when you're pressed for time, like on a quick lunch break. During the session, the instructor can help you identify areas of the body where you may hold tension, like in the face or shoulders. Just having a judgment-free zone is superrefreshing, isn't it? When you're done with your session, you may want more. Head over to the music section to further tame those stresses with some natural sounds like the calming sea or the forest.
05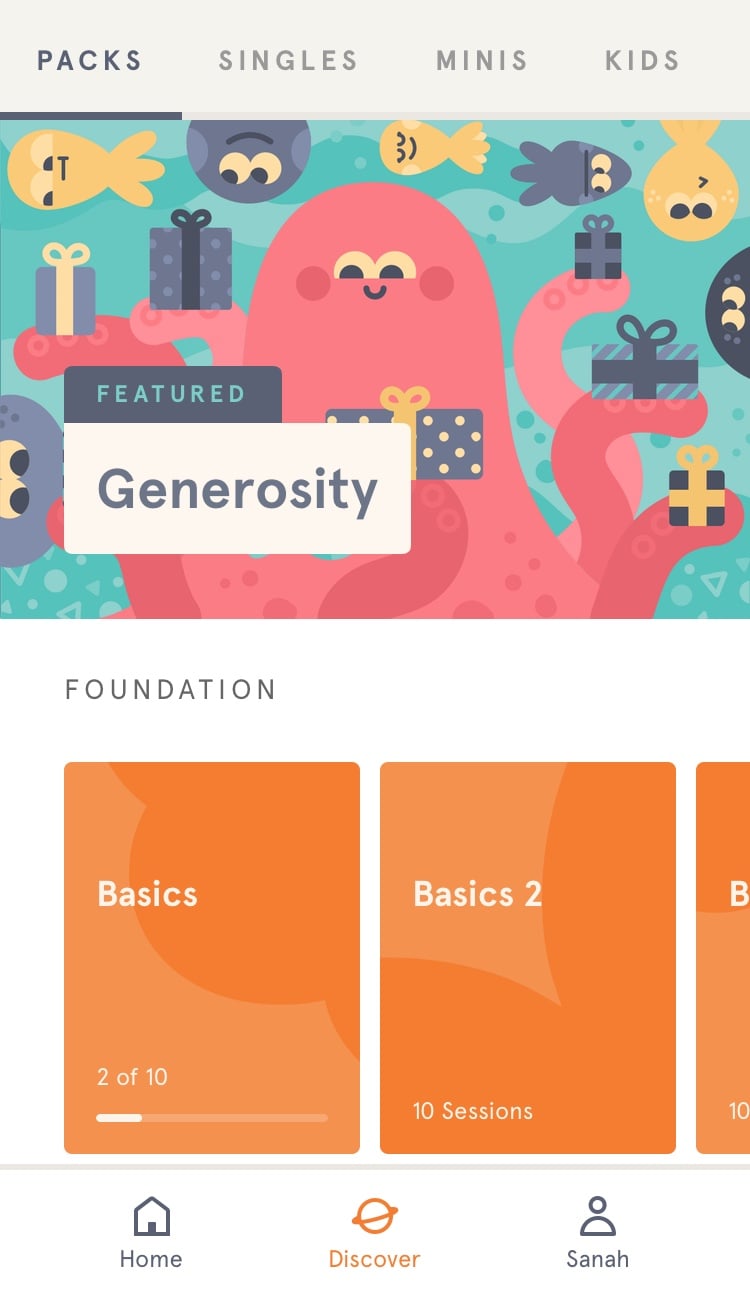 Headspace
Headspace has created quite the buzz among the meditation app world, and it isn't hard to see why. The charming app features meditation topics like stress, change, appreciation, and balance, among others. And the soothing voice behind the app? That's none other than cofounder Andy Puddicombe.
The app focuses primarily on 10-minute guided meditation sessions, so it's great if you're tight on time but need to take a breather. If you're planning to stick with the free plan, you'll have access to one session from the app's most popular pack within each series. This is perfect for the person interested in learning about meditation through Headspace's Basics pack. All 10 sessions within the pack are free and will teach you about mindfulness meditation and debunk some myths about the practice in three- or five-minute sessions.
06
Smiling Mind
The Australian-based app is focused on bringing meditation to everyone, including children. While there are over 90 free mindfulness meditation sessions available for anyone, Smiling Mind also has programs for students based on how old they are, ranging from 7 years old all the way up to 18. There are also meditation plans for teachers to use within the classroom. And if you're not in school, there's the Adult program, too, which features a variety of topics like body scans, mindful eating, and feeling your emotions.
07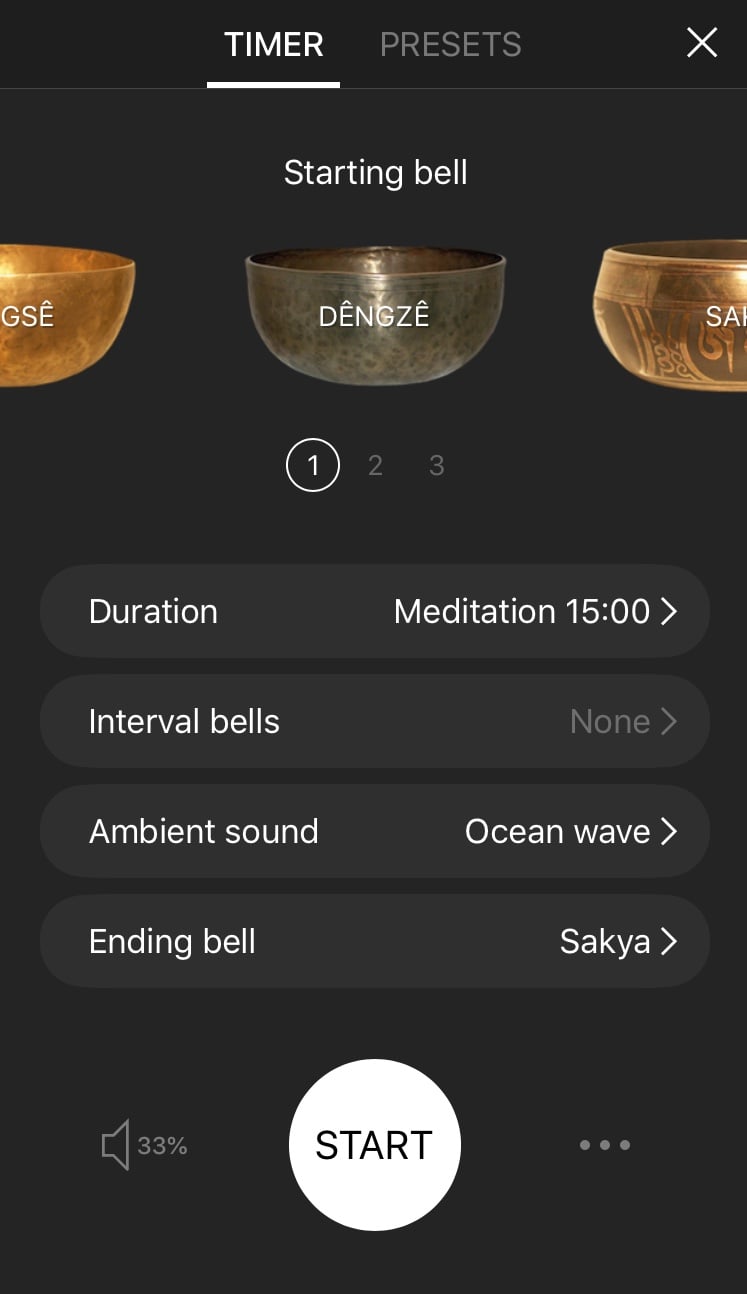 Insight Timer
If you like variety, this is definitely the app for you. Insight Timer has thousands of guided meditations — and they're all free. You can browse the list of meditations based on topic, practice, time length, and even teacher. According to the app, new content is being added daily, so there's no need to worry about running out of sessions. You can also choose your specifications through the filter tab. Have only 15 minutes? Feel more comfortable with a female instructor? Want the rushing river in the background? Prefer to eliminate religious and spiritual content? You have the power to change and alter what you want during your "me time." And if you'd rather practice unguided meditation, this app has that, too.