As POPSUGAR editors, we independently select and write about stuff we love and think you'll like too. If you buy a product we have recommended, we may receive affiliate commission, which in turn supports our work.
When I'm trying to lose weight, I cut down on sugar and carbohydrates and amp up my protein intake, because that's what my body responds to. Unfortunately for me, I love pasta. I could eat it pretty much every day, and it's one of my favorite go-to dinners. Pasta and weight loss don't typically go hand in hand, though. The secret is to pick properly, and don't go crazy with portion sizes. You can actually eat pasta and lose weight; just grab one of these 12 options. The best part? You can get them all on Amazon.
Some of these are high in protein, some are low-carb, but they're all yummy. My personal picks? When I'm focusing on a low-carb diet, I love zucchini noodles and Palmini pasta because they still let me feel like I'm indulging. If I want something high in protein, I think that the Banza pasta is really tasty; the elbows are my go-to. High-protein pastas will keep you full for a long time, and if you're someone who likes an evening workout, coming home to a bowl of high-protein pasta will be like taking a victory lap. If you can't decide, though, try a few. They're all a little bit different, and you'll be able to find the one that's right for you through the most delicious taste test. Now, the only question is, what toppings are you going with?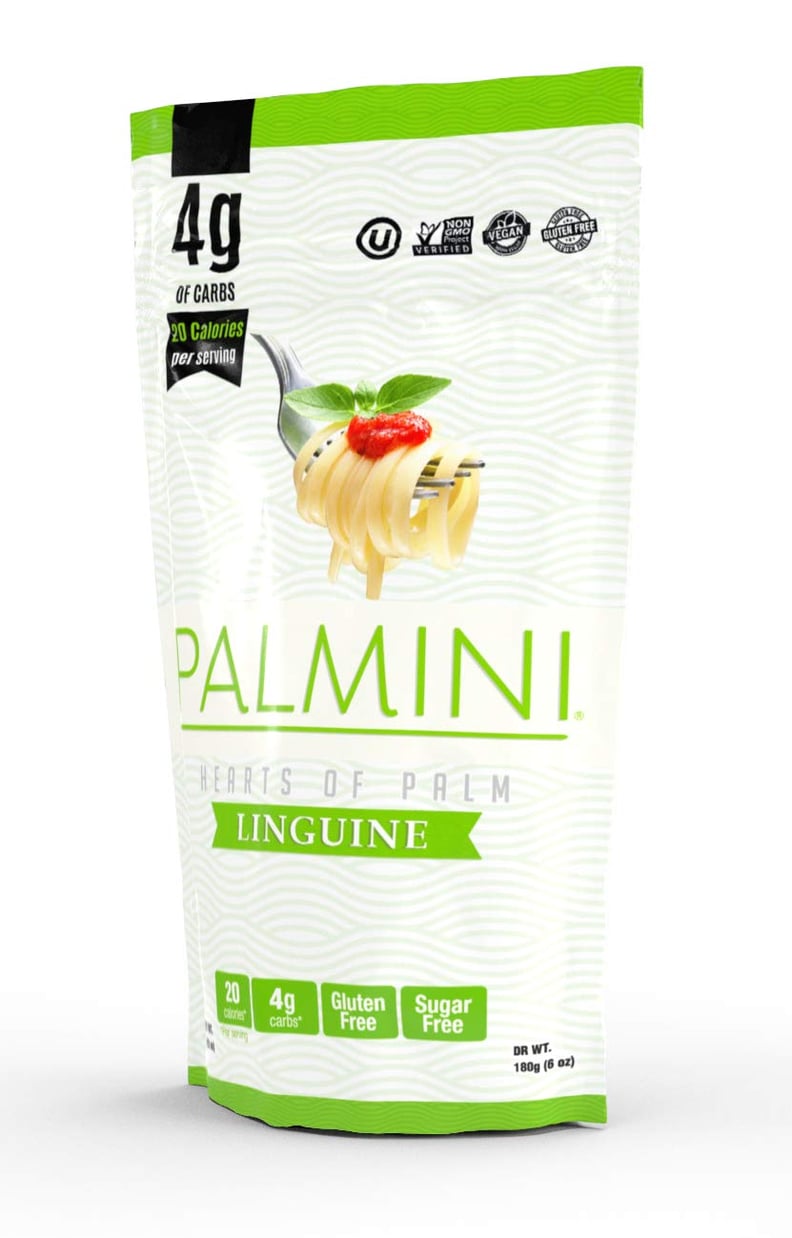 Palmini Low-Carb Pasta
Customers are obsessed with the Shark Tank darling Palmini Low-Carb Pasta ($7). It's made of hearts of palm and contains no grains or gluten, plus only four grams of carbs per serving.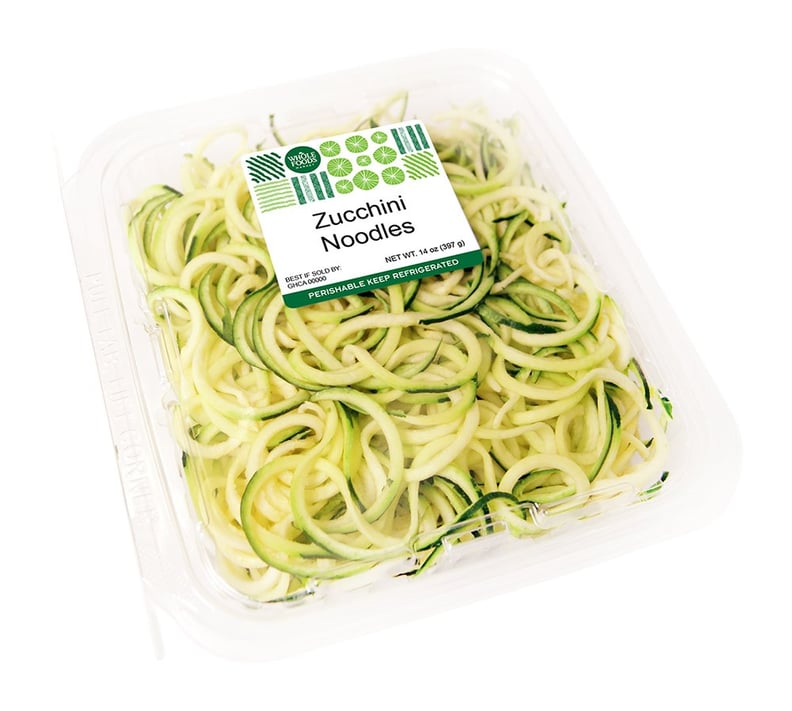 Whole Foods Market Zucchini Noodles
If you want a clean pasta, these Whole Foods Market Zucchini Noodles ($5, originally $7) are the way to go; they've only got three grams of carbs per serving. We recommend sauteing them in the tiniest bit of olive oil on their own, before adding in any toppings or sauces, so they don't get overly soggy.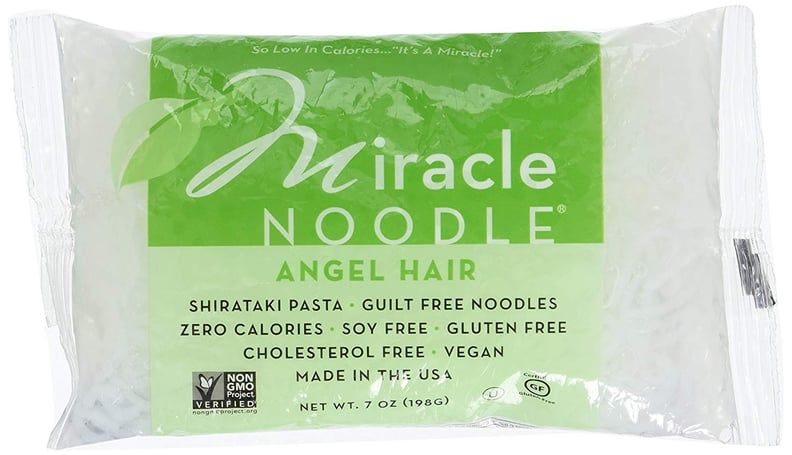 Miracle Noodle Angel Hair Pasta
Start your low-carb diet off on the right foot with Miracle Noodle Angel Hair Pasta ($7). It has zero calories, zero net carbs, and is gluten-free and vegan.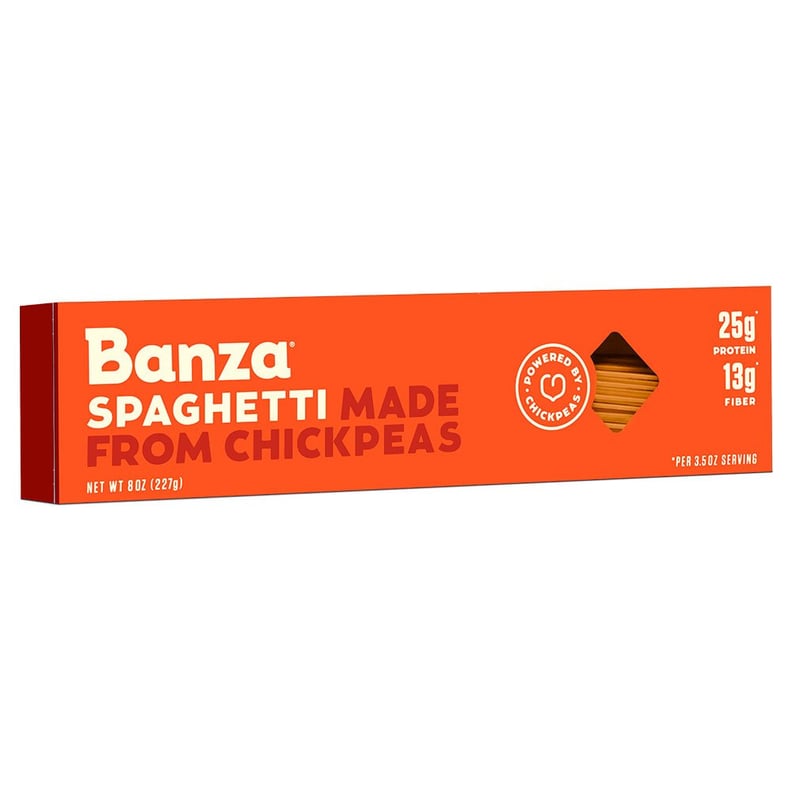 Banza Chickpea Spaghetti
With 25 grams of protein and 13 grams of fiber, this Banza Chickpea Spaghetti ($8) feels and tastes like the real thing.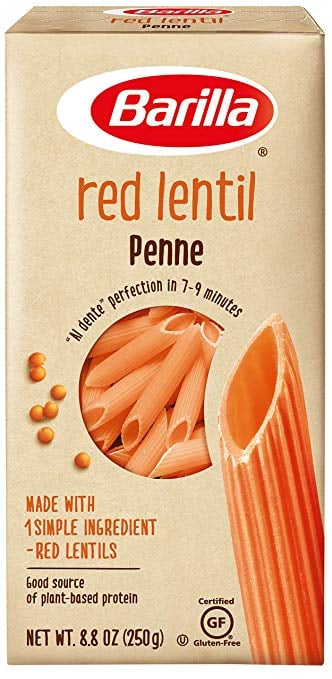 Barilla Red Lentil Penne Pasta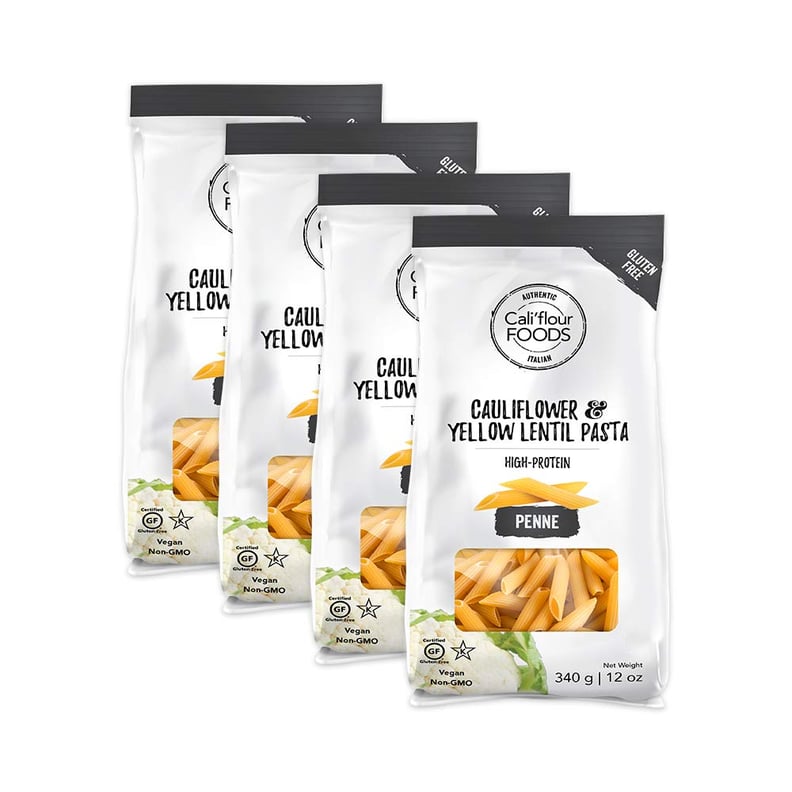 Cali'flour Foods High-Protein, Anti-Inflammatory Penne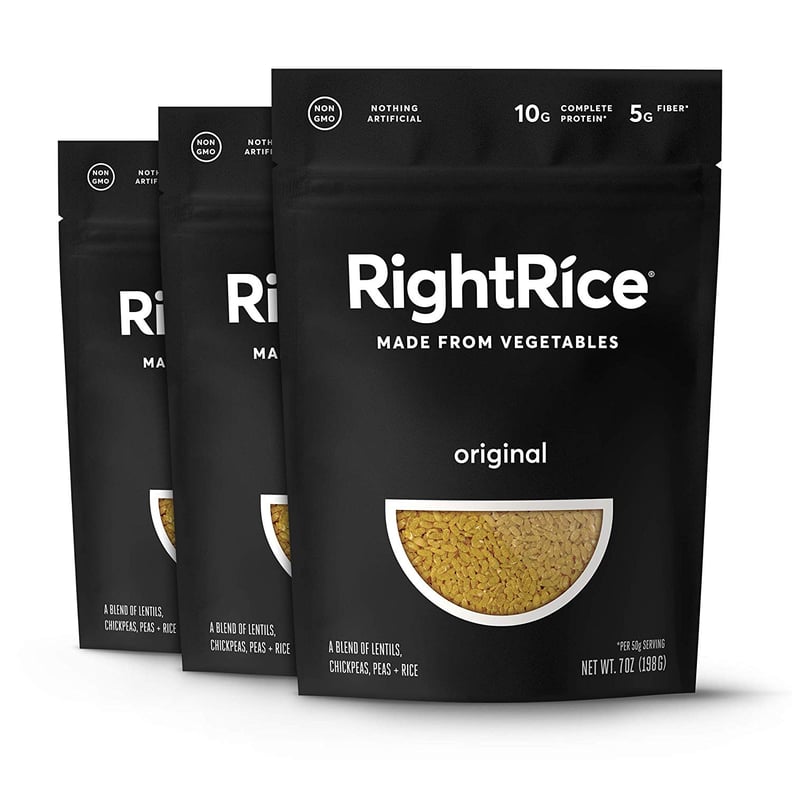 RightRice Original Vegetable Rice
Ok, so we know this isn't technically pasta, but you can make so much with this RightRice Original Vegetable Rice ($13). Risotto is a beautiful thing, and this vegetable-based rice is a winner.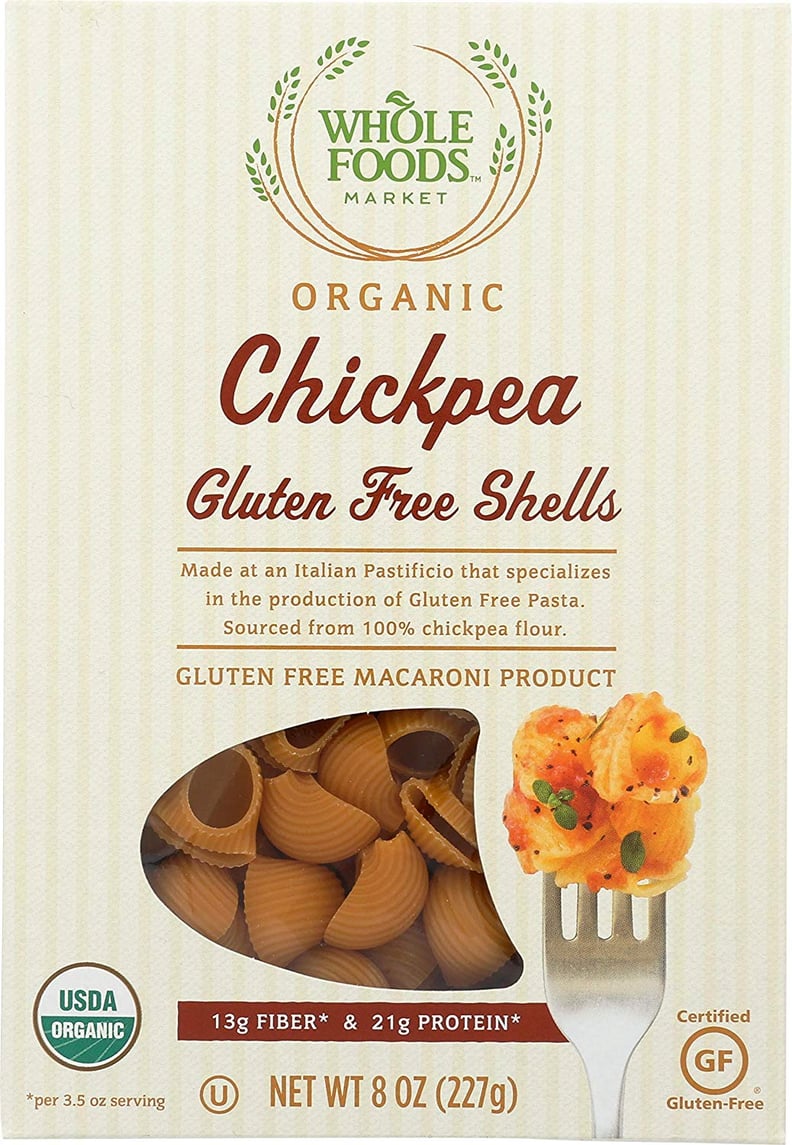 Whole Foods Market Organic Chickpea Gluten Free Shells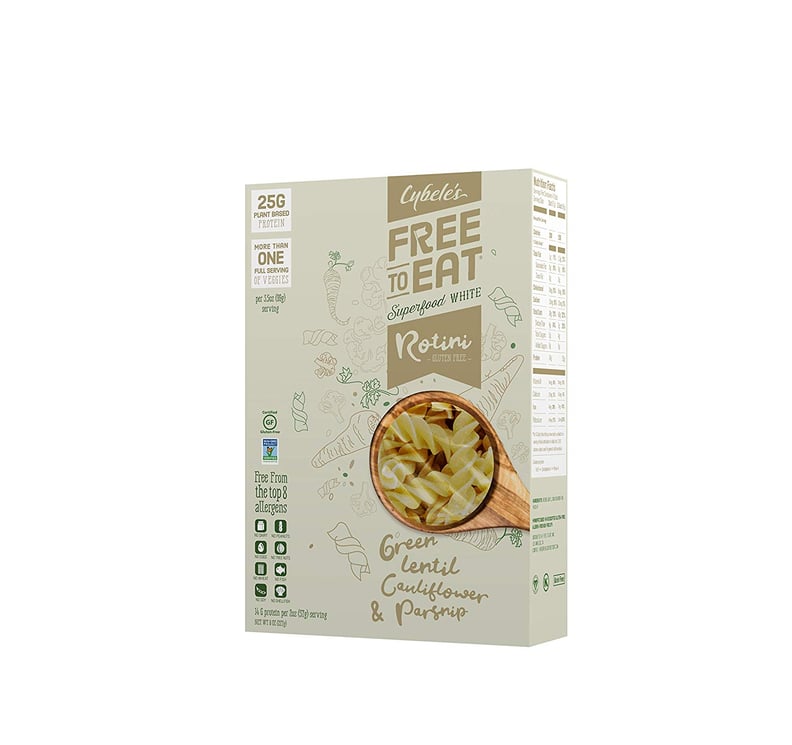 Cybele's Free-to-Eat Superfood Veggie Pasta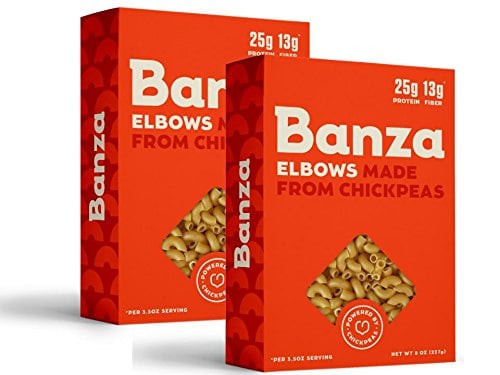 Banza Chickpea Elbow Pasta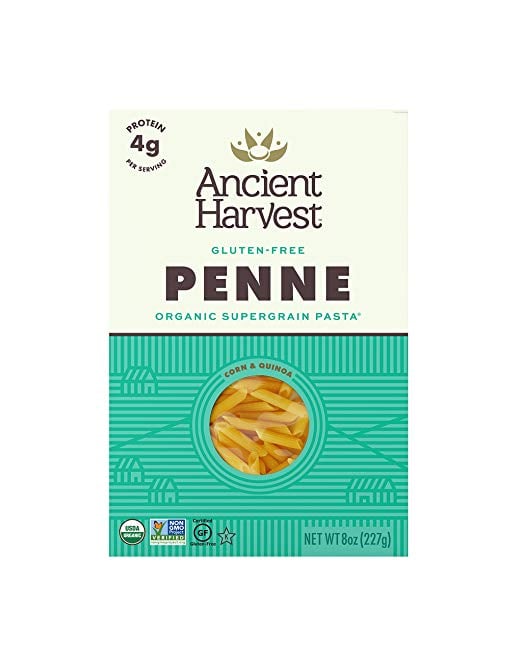 Ancient Harvest Gluten-Free Supergrain Quinoa Pasta
Tolerant Organic Gluten-Free Green Lentil Penne Pasta