Spin Class Hero: Newest Must-Have Gear For an Indoor-Cycling Class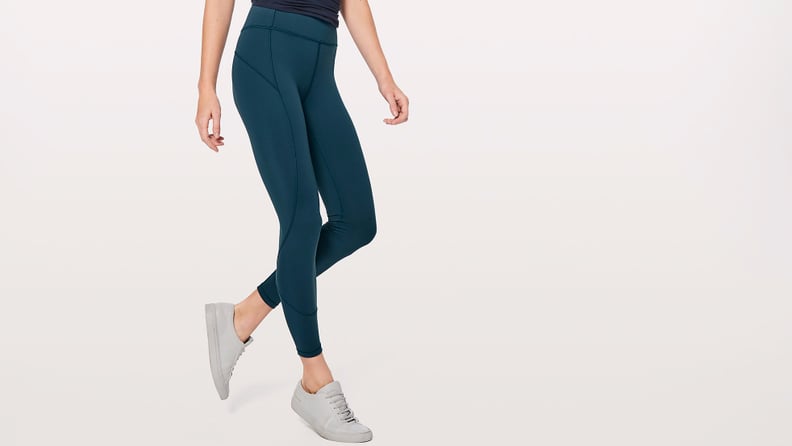 As POPSUGAR editors, we independently select and write about stuff we love and think you'll like too. If you buy a product we have recommended, we may receive affiliate commission, which in turn supports our work.
Whether it's your go-to daily workout or one of the many ways you cross-train, indoor cycling is a killer way to get your heart rate through the roof, torch calories, and fire up your legs and core — all without the impact of running or plyometrics. Plus, since the boutique cycling craze sparked by SoulCycle and Flywheel hit the scene, most classes feel more like a dance party than a workout, and we're not mad about it. Get ready to cycle your heart out with the latest must-have gear to keep you cool and confident while you work that bike.
Reebok Actifly Indoor Cycling Shoes
Although traditional cycling shoes are often used for class, Reebok and Garneau teamed up to design the Actifly Shoe ($110), which is specifically for indoor cycling. Most riders will feel much sweatier in class than on an outdoor ride, so these shoes are designed for maximum breathability, plus the inner lining and ventilated insoles are antibacterial to prevent smelly feet after workouts by keeping moisture away. Bonus: they're compatible with your road bike so they work outside too.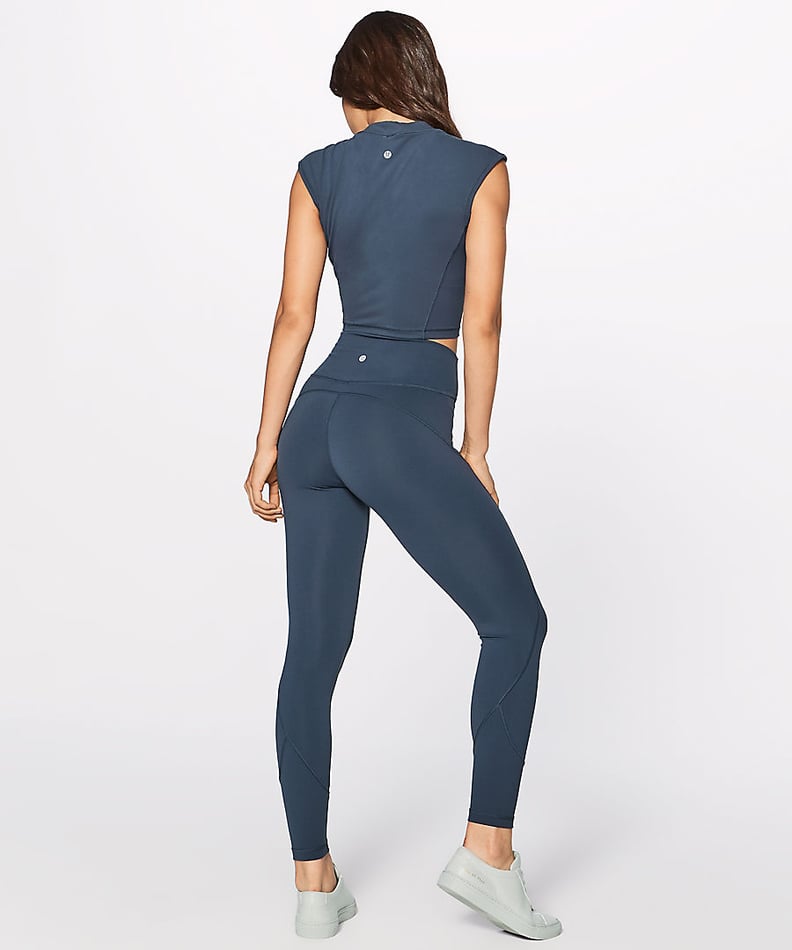 Lululemon In Movement Tights
It's no coincidence that Lululemon debuted its new Everlux fabric in a SoulCycle class. The newest tech fabric is developed to fit like a second skin and help keep you feeling cool and dry during your sweatiest workouts. The In Movement Tights ($98) feature strategic seam details for maximum durability no matter how many times you're in and out of the saddle, so these tights will look as good as new for years to come.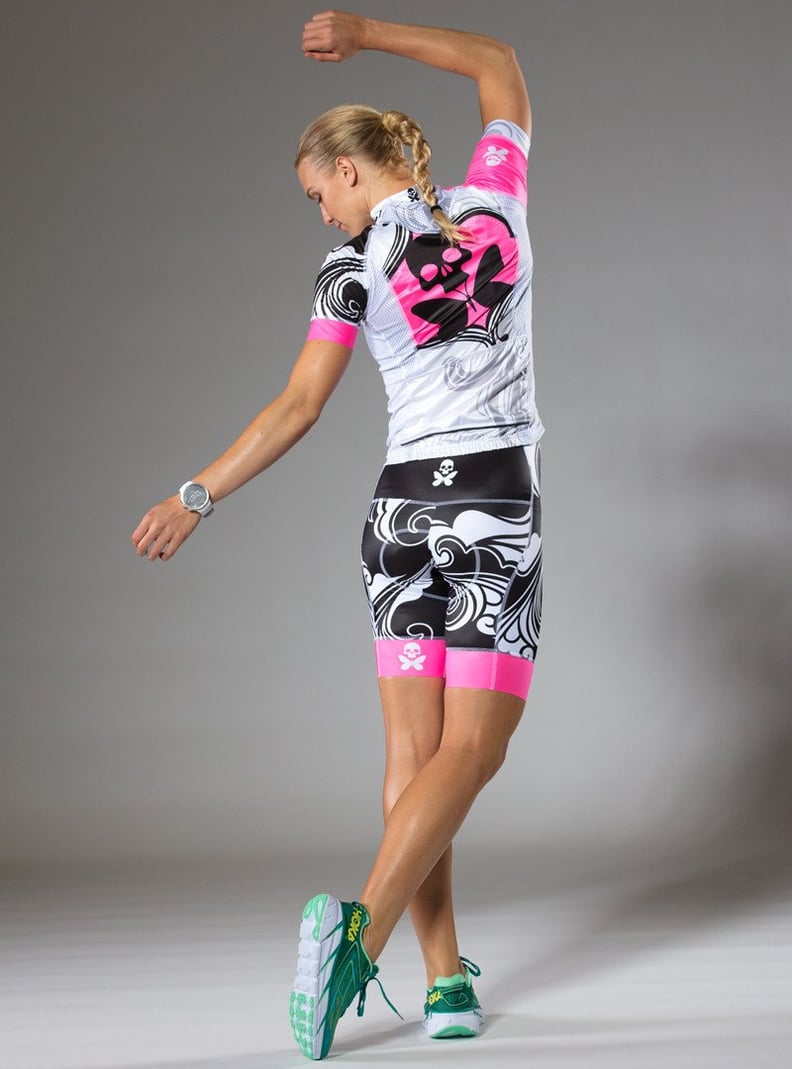 Betty Designs Cycle Bib Short
If you prefer to wear padded cycling shorts, Betty Designs' Pink Signature Cycle Bib Short ($135) feature a "Pro Tour chamois," a pad designed specifically for a woman's anatomy, plus additional channeling to regulate breathability and temperature. They're also cute as hell.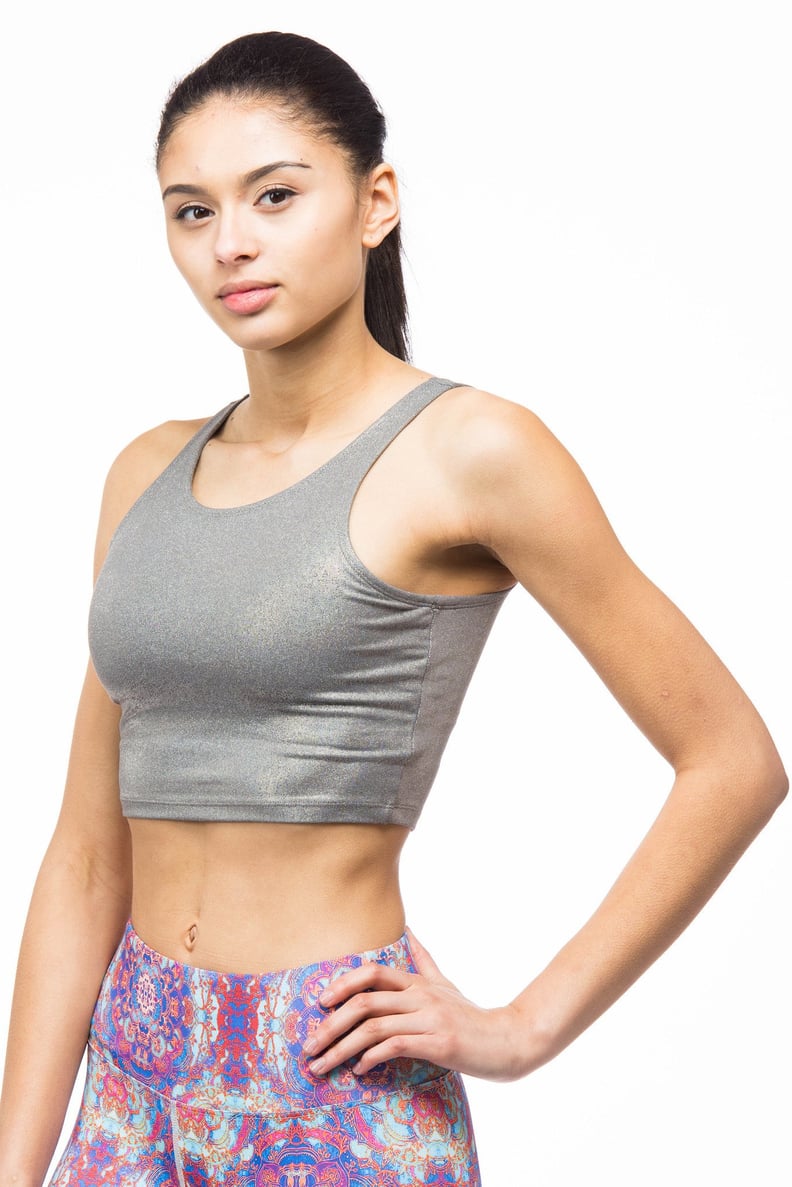 Mira Rae Crop
Indoor-cycling classes are basically dance parties on bikes, so you might as well rock a metallic silver crop top while you ride. Mira Rae's Sumi Metallic Crop ($37) features a full-coverage front and built-in bra to keep you secure and supported, while an open back and shiny fabric keep things fun and playful.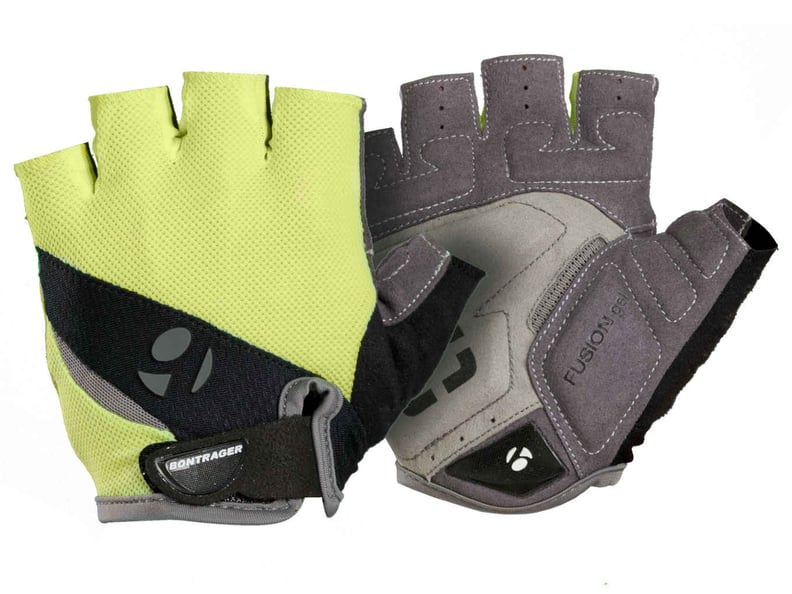 Bontrager Cycling Glove
Whether sweaty palms make it hard to grip the handlebars or you just like a little extra cushion under your hands, Bontrager's Race Gel Cycling Gloves ($35) feature the optimal combination of pressure-dispersing memory foam and durable gel to virtually eliminate numbness, while still providing ventilation for breathability.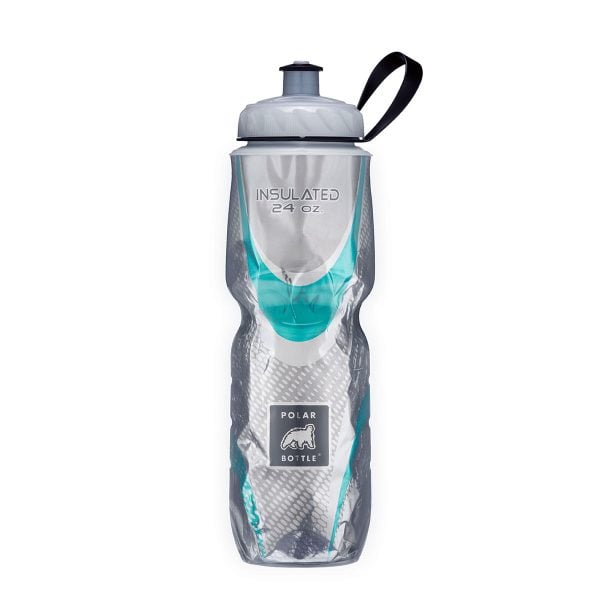 Polar Cycling Bottle
Drinking while riding can be more challenging than it looks, so eliminate the need to open or unscrew anything with the Polar Bottle Sport ($13), an insulated squeeze bottle with a handy carry loop. The leak-proof spout can be open and closed with your teeth for ultimate ease, and the 24-ounce design fits easily into any bike cage.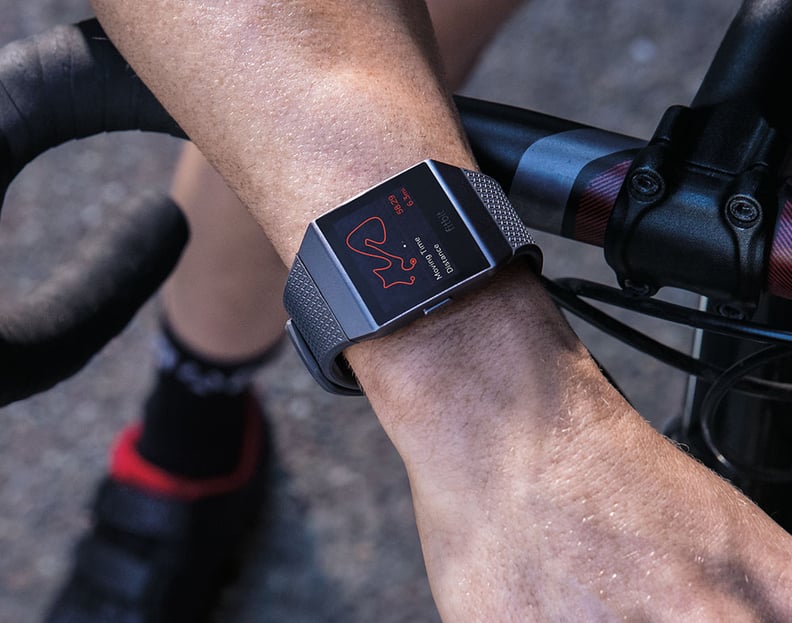 Fitbit Ionic Smart Watch
Fitbit's new Ionic Smart Watch ($300) tracks over 20 types of activities with real-time stats using Exercise Mode, including cycling. Additionally, Ionic features FitBit's most advanced PurePulse heart rate tracking device to date, including enhancements for greater accuracy during high-intensity workouts and exercises like cycling so you'll know exactly how hard you're working and how many calories you're torching.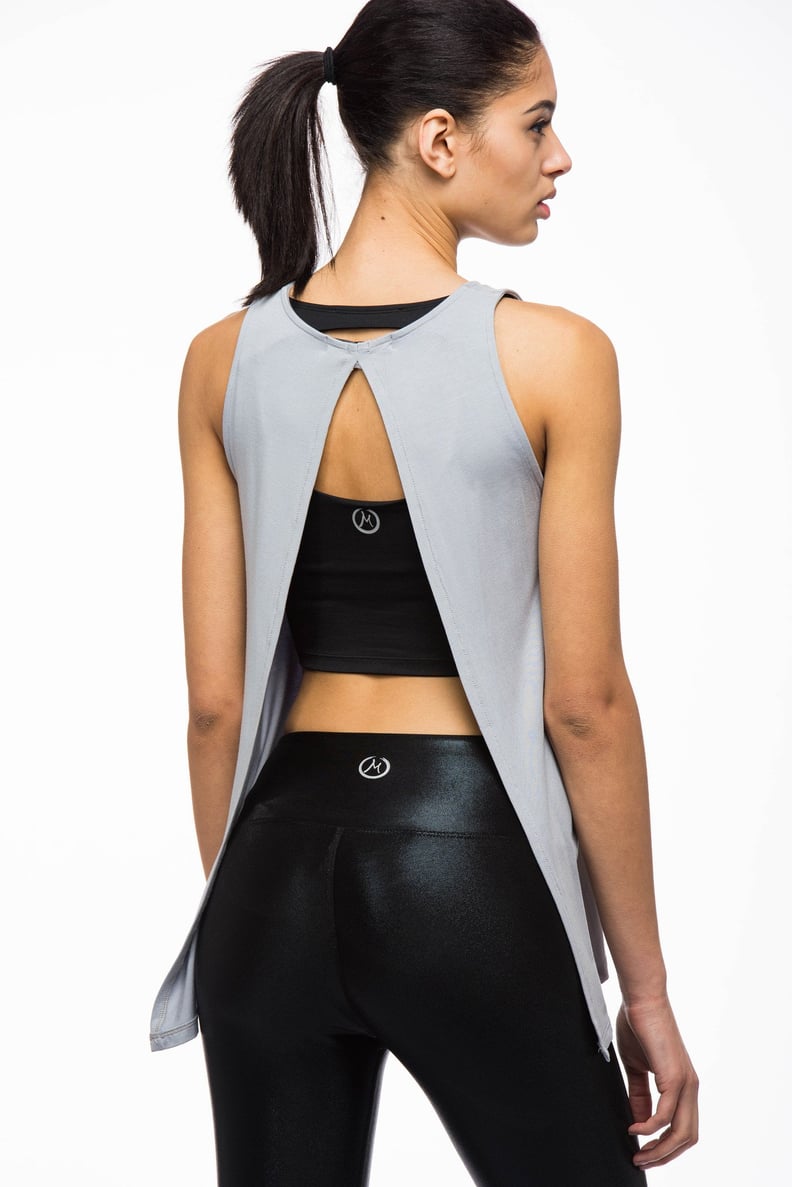 Mira Rae Top and Joggers
It can take a while for your body temperature to return to normal after a killer class, so it's nice to have something light and airy to change into while you're still cooling down. Mira Rae's Uma Top ($30) is constructed from supersoft viscose and features an open back that can be left open or knotted depending on just how breezy you want to get. Pair it with the mesh-bottomed Leela Jogger ($108) and you're ready to grab a post-class smoothie with your friends.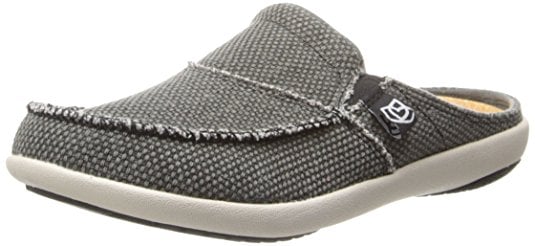 Pre- and Postclass Kicks
An easy on-and-off street shoe comes in pretty clutch when you're running late and hustling to get into your gear before class starts. Spenco's Siesta Canvas Slides ($80) are cute enough to run all your errands in while featuring orthotic-grade arch support and antimicrobial materials to prevent odor.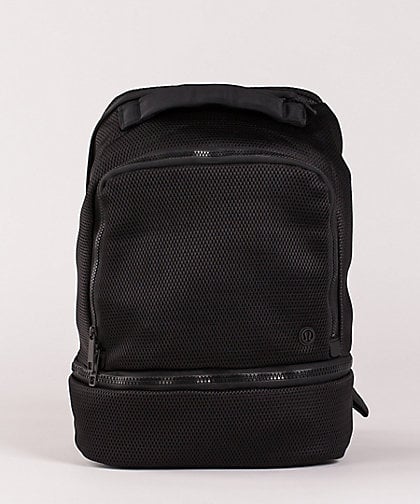 Pack It Up, Pack It In
On the chance that your workout clothes are soaked in sweat after class, Lululemon's City Adventurer Backpack ($128) features a zippered compartment specifically for sweaty gear and shoes, keeping them separate from the included laptop sleeve so you can get on with your busy day of kicking butts and taking names.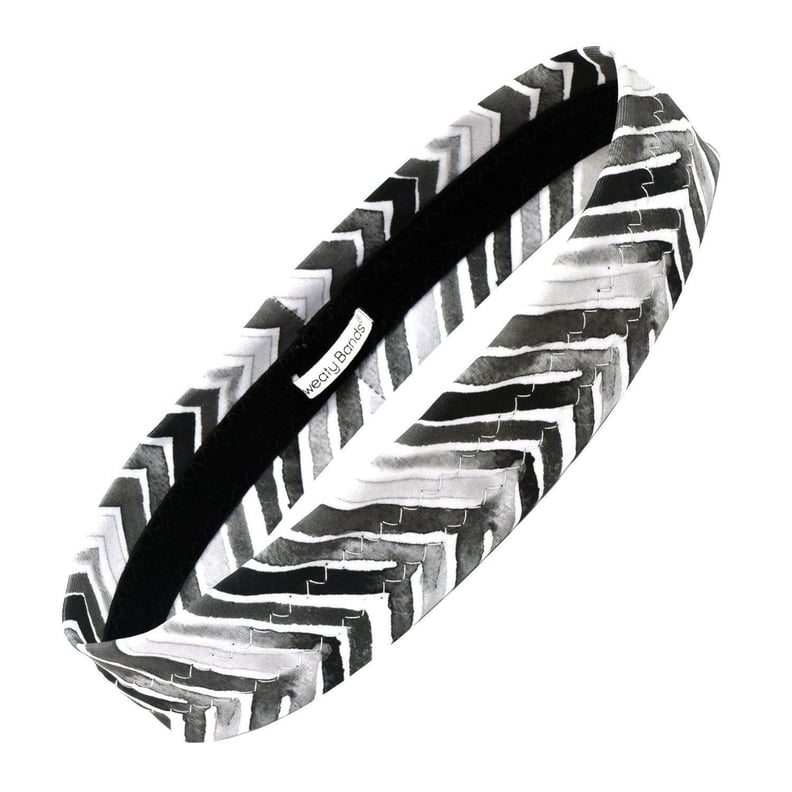 A Spin-Hair-Don't-Care Headband
With all the bouncing and dipping and dancing happening in class, most ponytails don't stand a chance. The 2-inch-wide Be Bold Headband ($26) from Sweaty Bands is velvet-lined and made with a poly/spandex fabric, complete with moisture-wicking and antimicrobial technologies so it stays put and stays fresh.