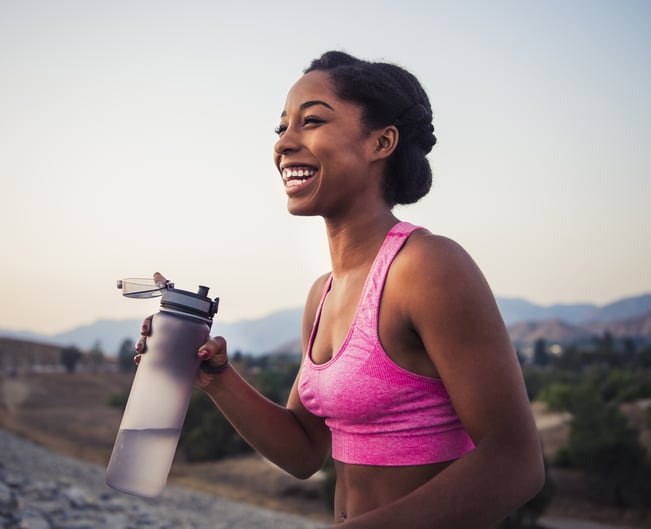 Getty Images | The Good Brigade
Amazon
Every editorial product is independently selected by our editors. If you buy something through our links, we may earn commission.
It's no secret that Amazon's stocked with sports bras for every preference and activity. But with so many options available, it's no wonder it can be overwhelming to find the perfect match. After all, you'll find everything from low-impact to high-impact styles, wire-clad and wire-free designs, as well as choices between cotton and spandex materials, among so many others. And in true Amazon fashion, the prices are where it's at. None of our favorites exceed $30 — some even come in a pack of three.
The key to finding the right sports bra lies in considering your specific needs and when you plan to wear it. For instance, a cotton sports bra might be suitable for yoga, but if you're engaging in a fast-paced run, you'll likely be comfortable with some more support. To help you navigate through this vast collection, we've rounded up our favorite picks that cater to various activities, such as weightlifting, cycling classes, and flexibility training. You'll discover stylish options, as well as the aforementioned multipacks that'll certainly come in handy on laundry day.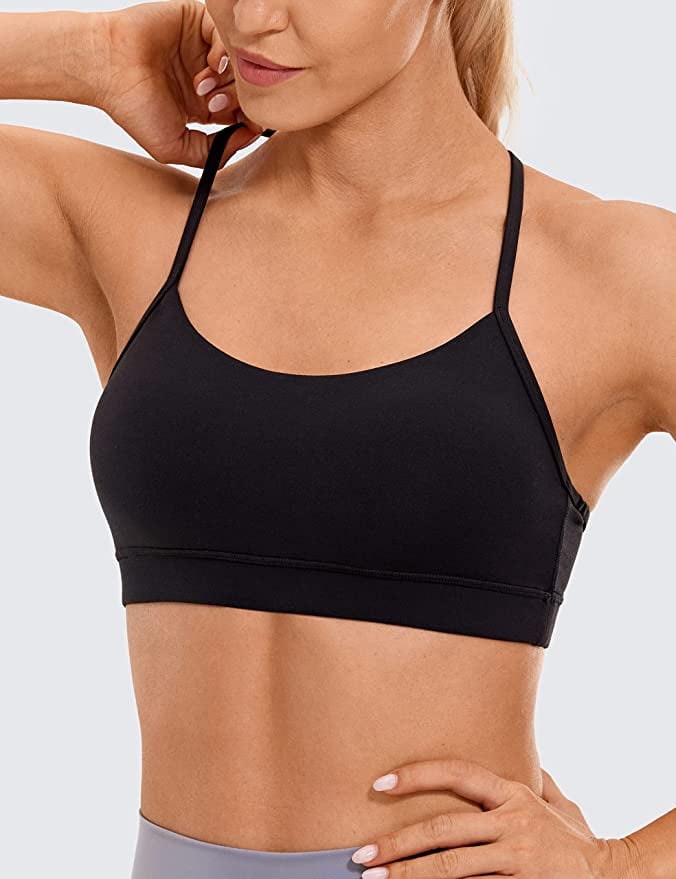 Best Low-Impact Sports Bra
CRZ YOGA Women's Butterluxe Y Back Sports Bra ($28)
This sports bra is designed for low-impact activities like yoga and pilates and is a dupe for high-end lookalikes, according to numerous reviewers. It comes in several colors, features removable pads and a Y-back design for strap stability.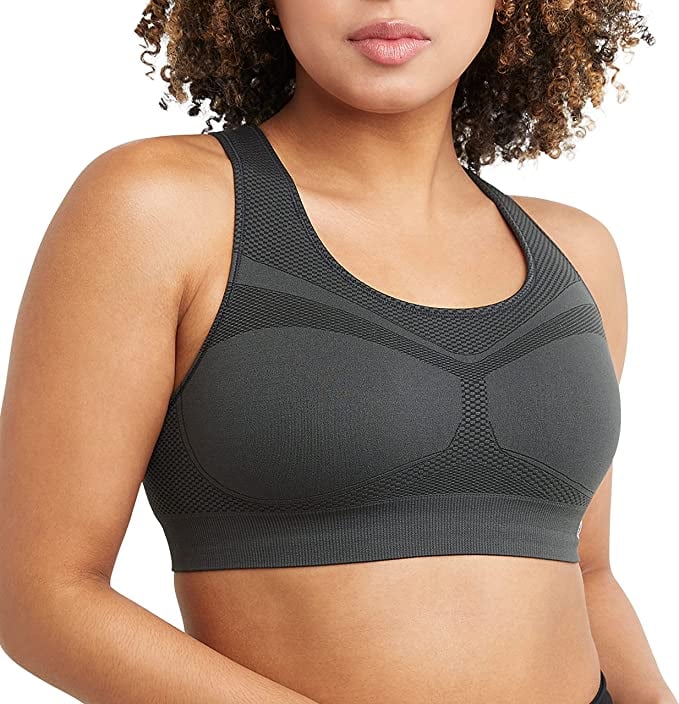 Best Medium-Impact Sports Bra
Champion Women's Sports Bra ($23, originally $25)
If jogging or cycling is your thing, and you're seeking more support than a typical low-impact sports bra, this one might be your perfect match. It offers a comfortable level of moderate support thanks to its double-layered fabric design.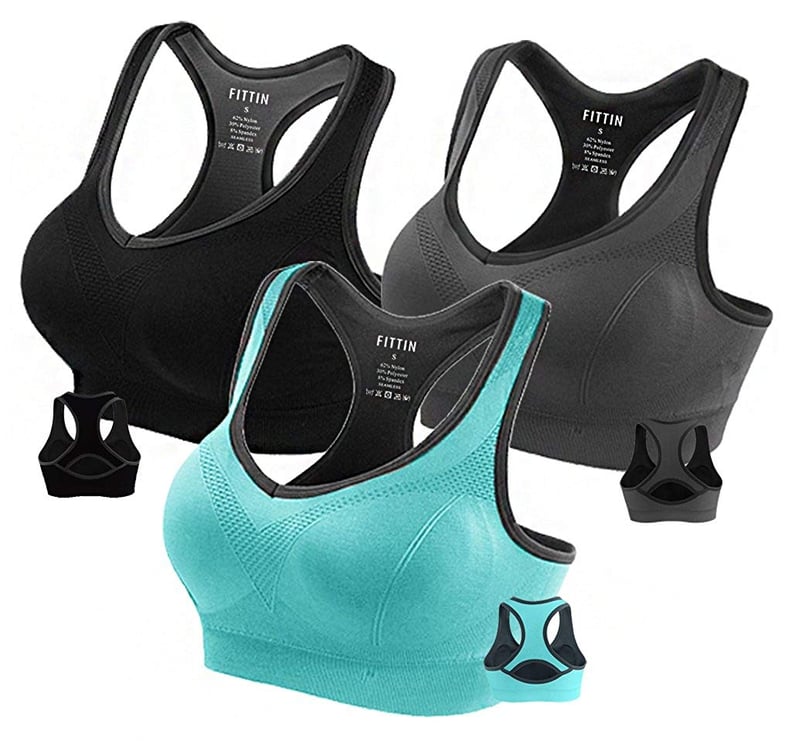 Best High-Impact Sports Bra
Fittin Racerback Sports Bra ($29 for 3)
Boasting over 40,000 five-star ratings, this racerback sports bra is one of the site's bestsellers. The seamless design works great for high-impact workouts, and it's breathable yet supportive, available in a variety of colors and patterns.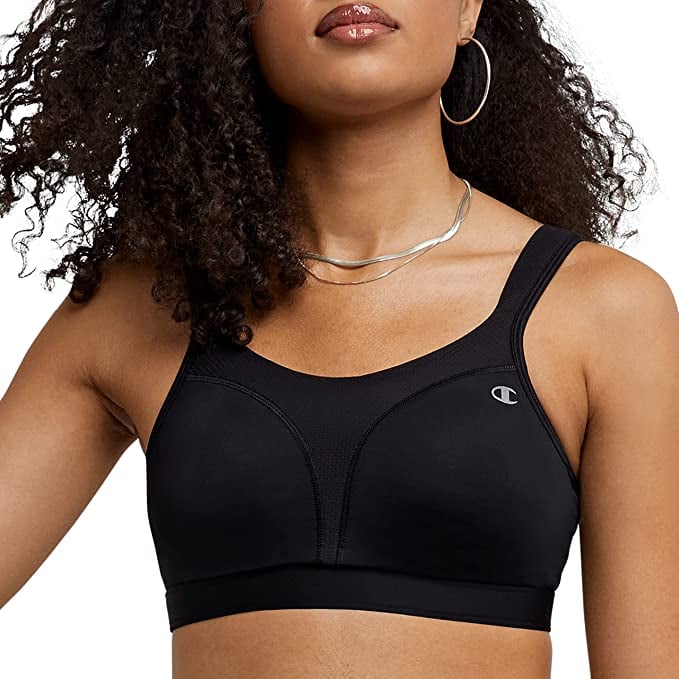 Best Sports Bra for Big Busts
Champion Women's Sports Bra ($27)
When it comes to support, this high-impact sports bra has got you covered. Designed for high-intensity workouts, you can rest assured that it'll provide the necessary support you need. Plus, numerous shoppers with larger busts have testified to its performance, making it a reliable choice for rigorous activity.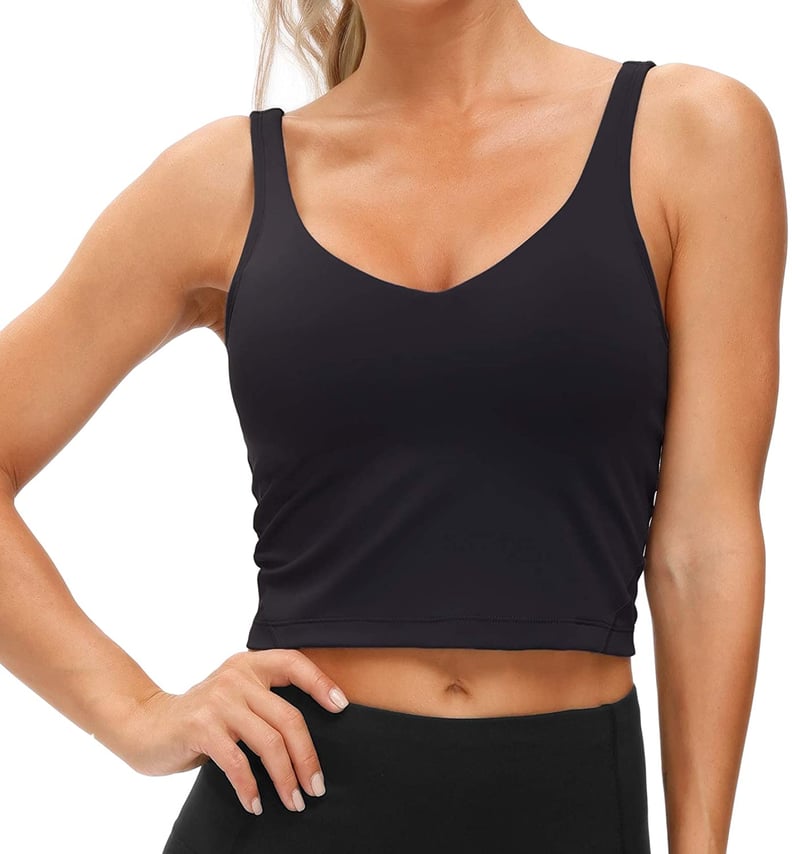 Best Wireless Sports Bra
THE GYM PEOPLE Women's Sports Bra ($23, originally $27)
This wireless sports bra is comfortable enough to wear all day, whether running errands, lifting weights, or walking. It's a stylish, timeless long-line bra that doubles as a workout top. It's got medium support, and it has removable padding.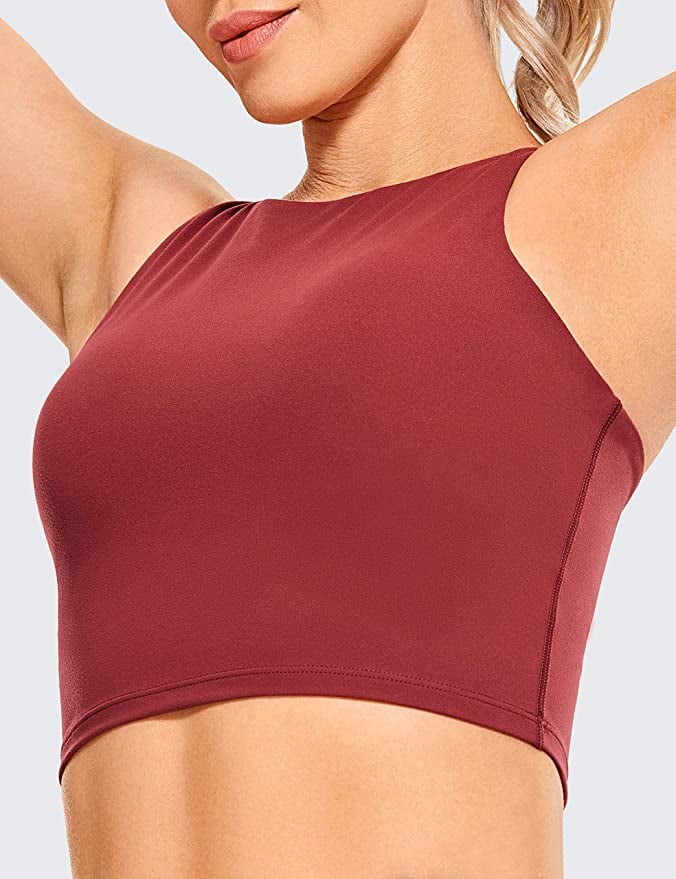 Best High-Neck Sports Bra
CRZ YOGA Women's High Neck Longline Sports Bra ($24)
This high-neck sports bra has a breathable, sweat-wicking fabric that is super stretchy and soft. The high neck provides coverage with a stylish design in the back. It comes in a variety of flatter colors. It's great for medium-impact workouts.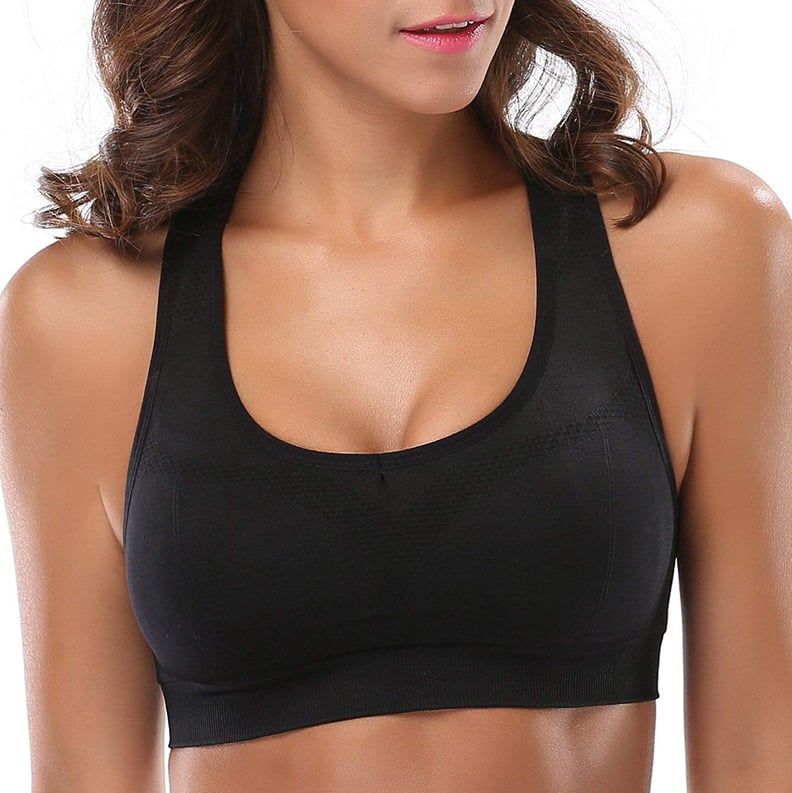 Best Racerback Sports Bra
MIRITY Women Racerback Sports Bras ($20, originally $29)
This high-impact sports bra comes in a pack of three, so you won't run out before doing laundry. It's breathable with a smooth sweat-wicking fabric and has removable pads. It comes in a variety of colors and patterns.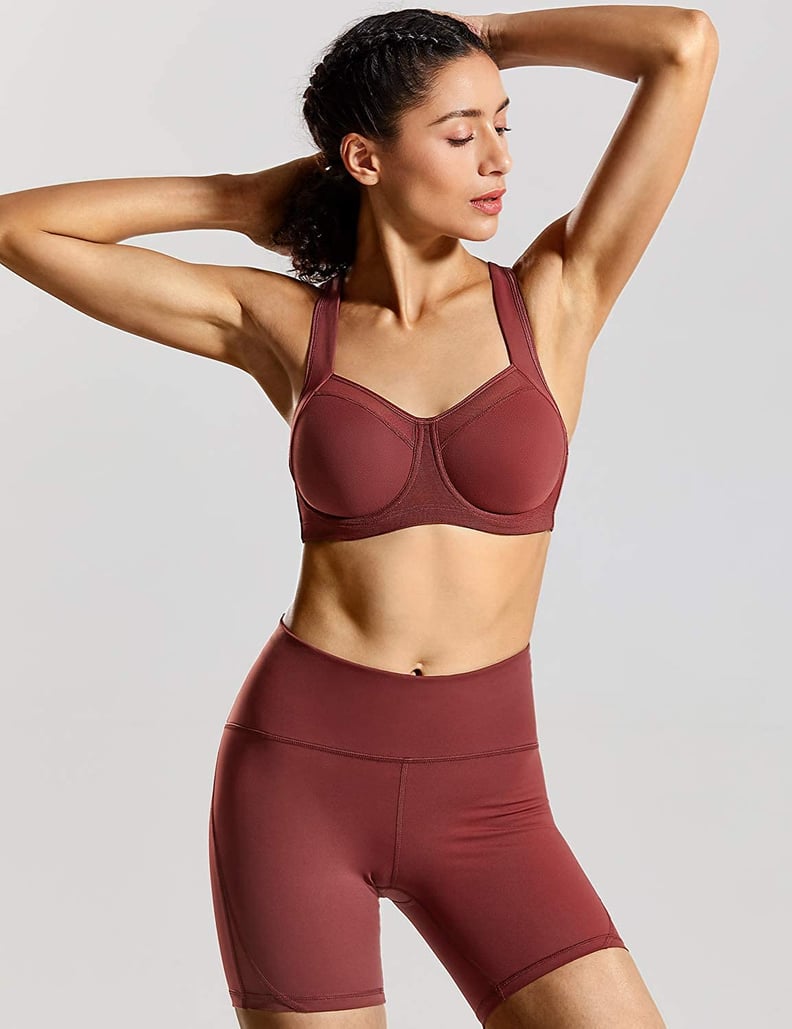 Best Underwire Sports Bra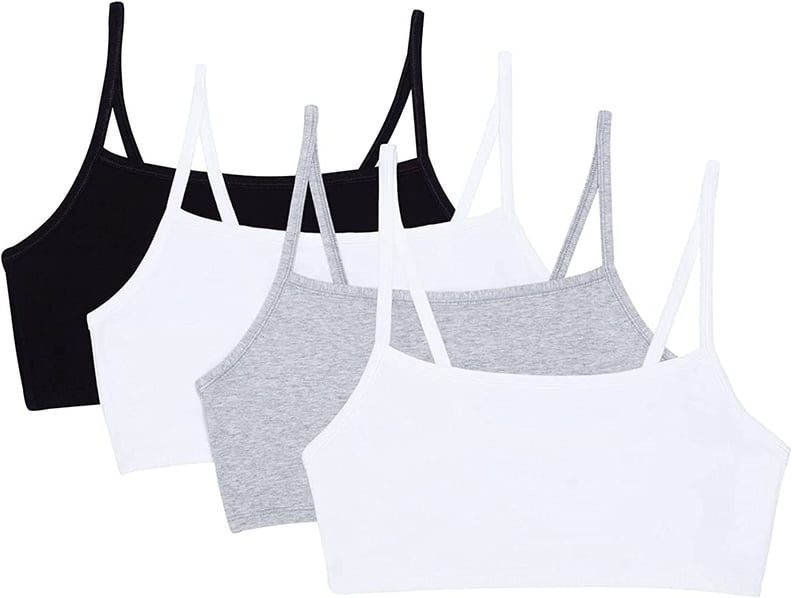 Best Cotton Sports Bras
Fruit of the Loom Women's Spaghetti Strap Cotton Pullover Sports Bra ($17)
If you're on the hunt for comfy cotton sports bras that can easily be paired with tees or worn with sweatpants for maximum comfort, this set is the perfect choice. Its soft and lightweight design provides a comfortable alternative to traditional underwire bras for a cozy and relaxed fit throughout the day.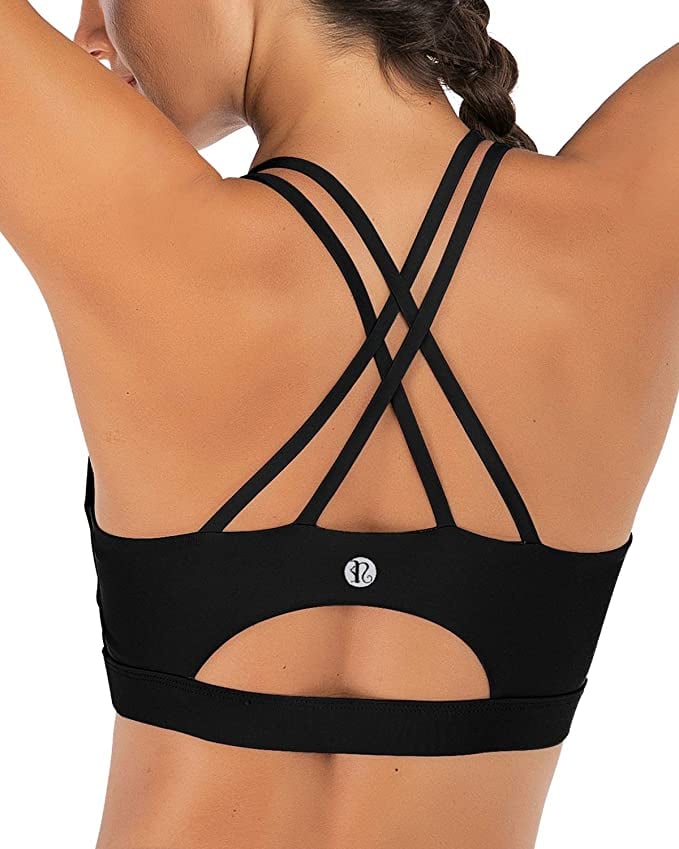 Best Strappy Sports Bra
Running Girl Strappy Sports Bra ($17, originally $27)
True to its name, this sports bra was indeed born to run in. Its strappy back design strikes a balance between sexy and practical, featuring a wide band for added support and comfort. With medium support and quick-drying fabric, it's the ideal companion for your active lifestyle.