Sometimes throwing workout clothes in the washing machine isn't enough to get them clean. Sweat and dirt can stain fitness gear, and if not washed properly, clothing will remain smelly even after the rinse cycle. If you struggle to get rid of gnarly stenches from your fitness clothes, follow these tips to get gear so fresh and so clean.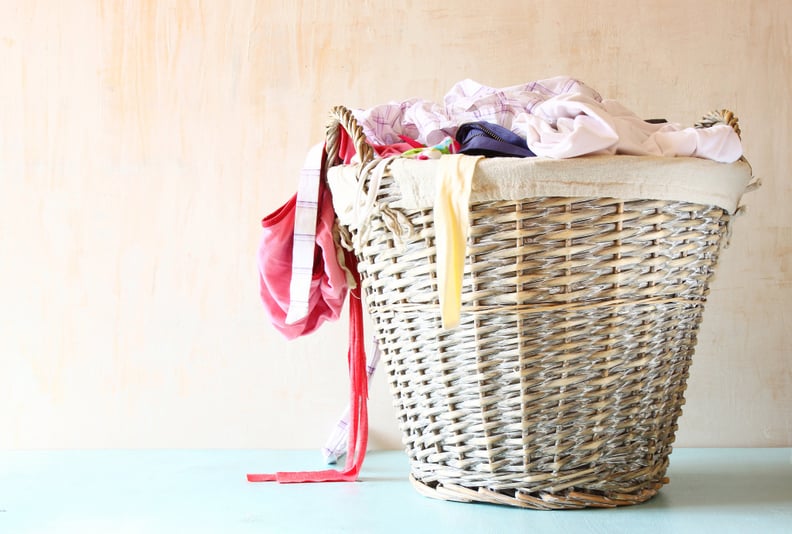 If your clothes are drenched in sweat post-workout, wash them immediately after wearing them. If you don't have a washing machine nearby, hand wash them. This is the best way to stop stains and smells from setting.
If you want to wash your clothes later, hang them up to dry instead of tossing them in your laundry hamper. Bunched up, wet clothes can harbor stinky mildew spores that are tough to get rid of in one wash.
Soak your stinky or soiled items in one part vinegar to four parts water for 30 minutes to disinfect and loosen stains before putting clothes in the washing machine. Be careful not to mix vinegar with bleach. If your detergent has bleach, simply rinse the clothes in fresh water before putting them in the washing machine.
Wash clothes in the hottest water the garment can stand with half-part baking soda and half-part detergent to kill odor-causing bacteria and remove soap scum and stains.
Try washing your clothes with a detergent designed to treat fitness and sport clothing, like Tide plus Febreze Freshness Sport.
If your clothes can take it, dry on the hottest setting of your dryer. As an alternative, hang wet garments outside in direct sunlight to kill any remaining bacteria.
If all else fails, it might be time for you to toss those items out and buy something new.
What do you do to get the stink and stains out of your gym clothes?