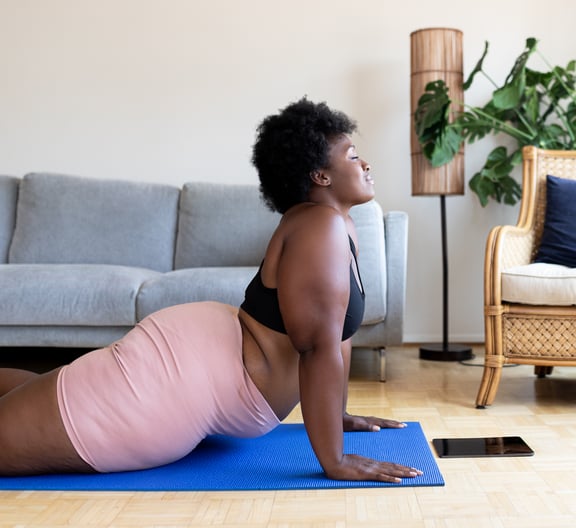 Getty Images | Luis Alvarez
Getty Images | Luis Alvarez
Every editorial product is independently selected by our editors. If you buy something through our links, we may earn commission.
Whether you're a yoga novice or a seasoned practitioner, it's no secret that a quality yoga mat is crucial for a fulfilling session, right up there with activewear leggings and a water bottle. Whether you're practicing in a studio or at home, you need a mat with sufficient thickness for cushioning and support and a non-slip surface to ensure stability during poses. The good news is that these features aren't hard to come by. If you're in the market for a new yoga mat, there are hundreds of great options from brands at all price points, many of which are readily available on Amazon and can be yours in two days or less.
Ahead, we rounded up the 10 best yoga mats for every type of yoga enthusiast. We included a sustainable option for hot yoga, a kid's yoga mat to flow through vinyasa with your mini-me, one that folds down for easy storage and portability, and more. Keep scrolling to shop our favorites, starting at $10.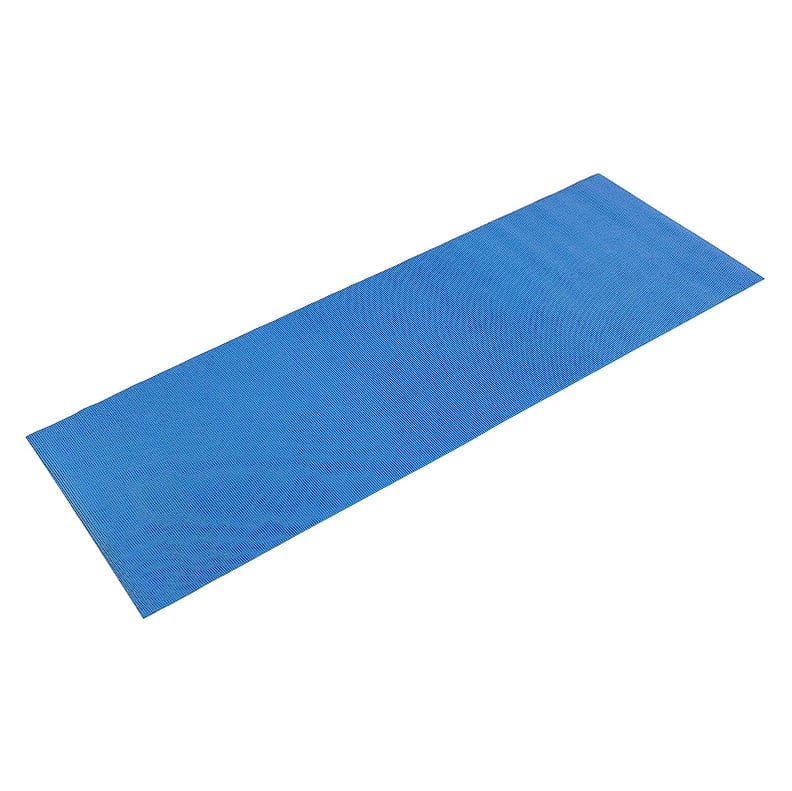 Best Under $20 Yoga Mat
Sunny Health and Fitness Yoga Mat ($11, originally $12)
The price tag on this yoga mat is hard to top. With its textured, non-slip design and slim design, it's both lightweight and easily portable. While it may not be a lifelong companion, it's an excellent choice for those dipping their toes into yoga without committing to a hefty investment.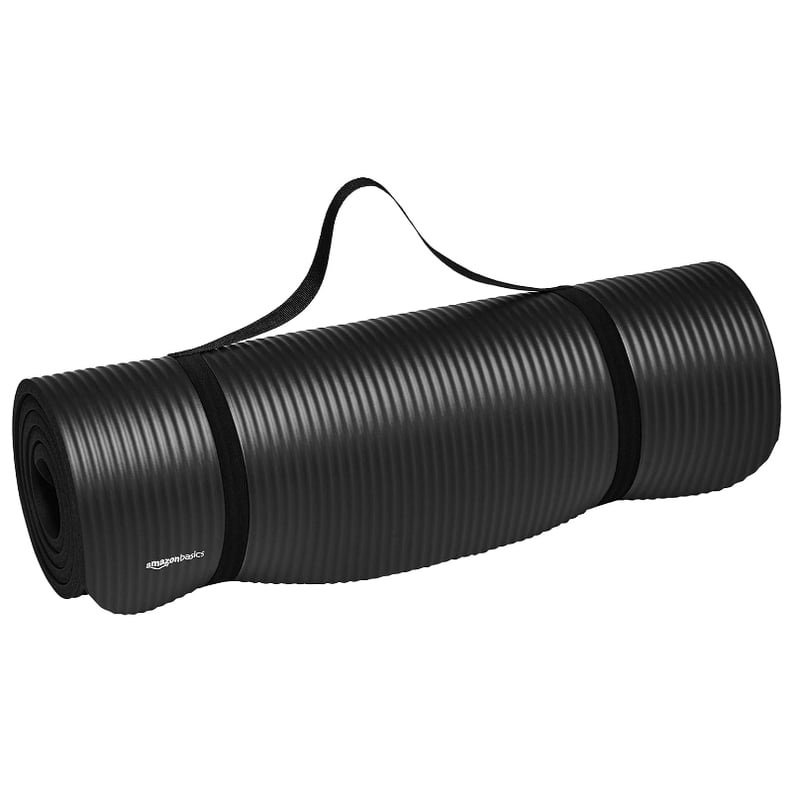 Best Yoga Mat on Amazon
Amazon Basics 1/2-Inch Extra Thick Exercise Yoga Mat ($20)
You're looking at the number one bestseller among Amazon's yoga mat offerings, with over 50,000 five-star ratings. Shoppers appreciate its 1/2-inch thickness, elastic strap for easy over-the-shoulder carrying, and textured surface for excellent grip. Choose from three colors: black, blue, and pink.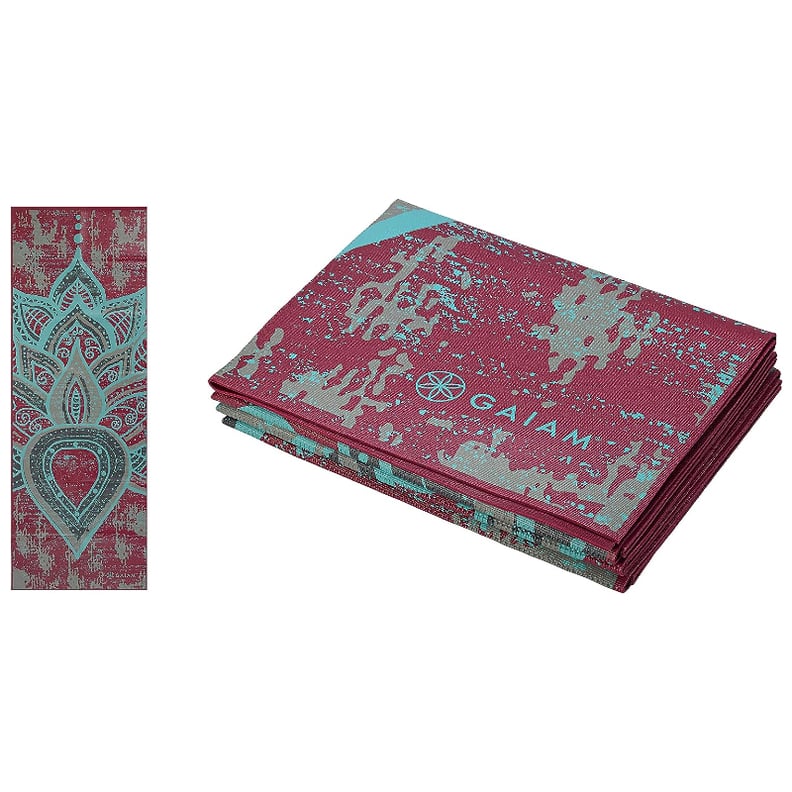 Best Foldable Yoga Mat
Gaiam Folding Travel Fitness & Exercise Mat ($21, originally $25)
If you're always on the go and want to save space, consider adding this foldable yoga mat to your shopping cart. It folds into a 10 by 12-inch rectangle, making it ideal for bringing with you while traveling or for easy storage on a shelf. It features a sticky texture for stability and comes in several different patterns.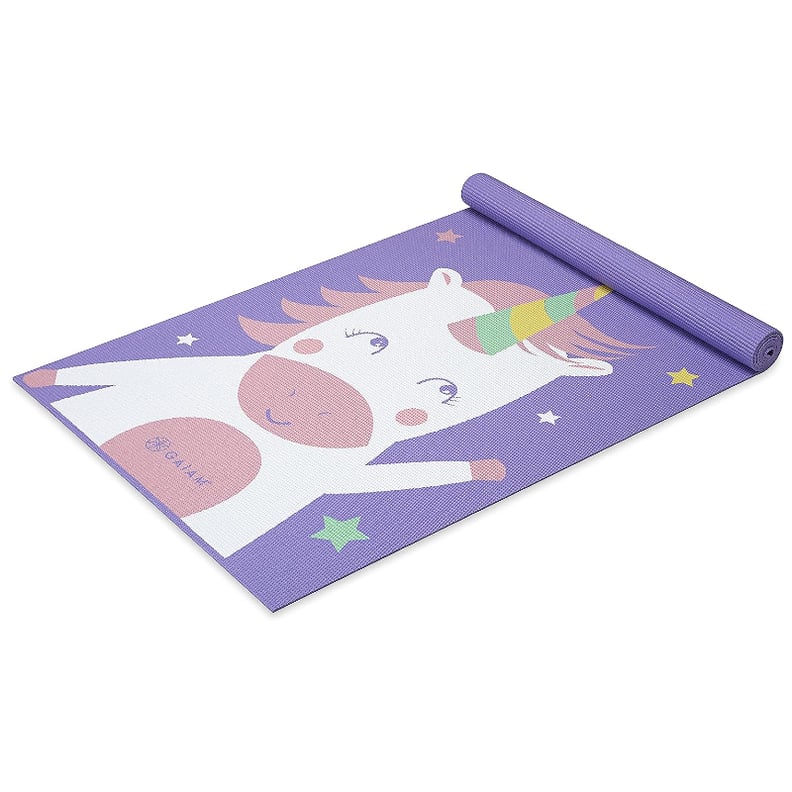 Best Yoga Mat for Kids
Gaiam Kids Yoga Mat Exercise Mat ($22)
Searching for a yoga mat for kids? Look no further than this one, made specially for children ages five to eight. It's kids' size (24 x 3.5 x 3 inches) and comes in a bunch of different fun designs (our favorite of which is this smiling unicorn, for obvious reasons).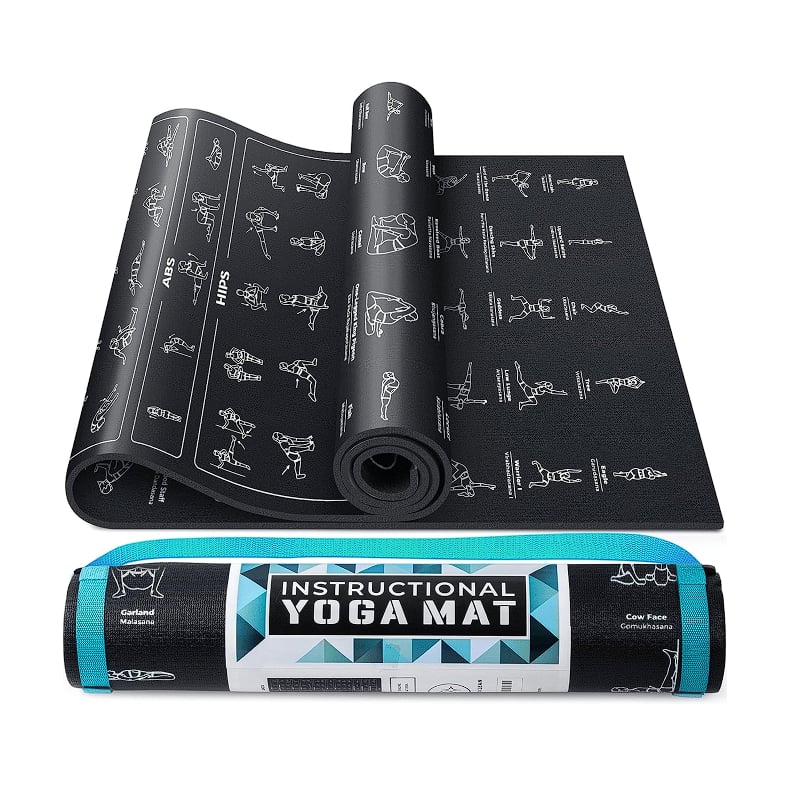 Best Yoga Mat for Beginners
Instructional Yoga Mat with Poses ($39)
This yoga mat has illustrations of 75 yoga poses on the front and 75 stretching poses on the back, so you'll always have a visual reference if needed. It comes with a strap and boasts an anti-slip surface, a quarter-inch thickness, and comes in two color options: black and a blue and purple option.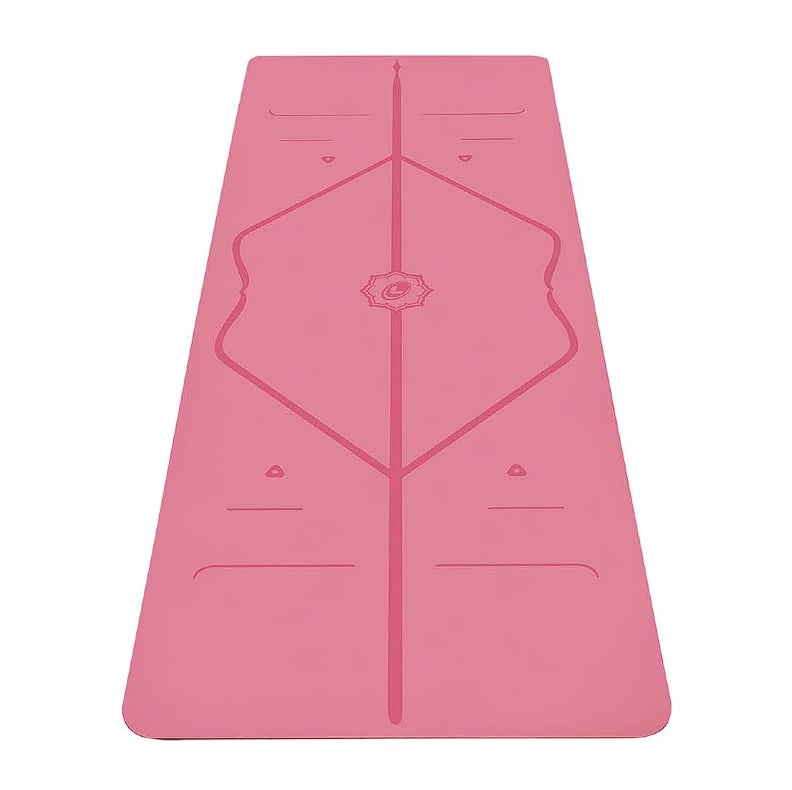 Best Yoga Mat With Alignment Marks
Liforme Original Yoga Mat ($122)
This grippy yoga mat has alignment marks to guide you and reduce the risk of injuries during your practice. It's made from natural rubber and topped with eco-friendly polyurethane, ensuring it's not only PVC-free but also biodegradable.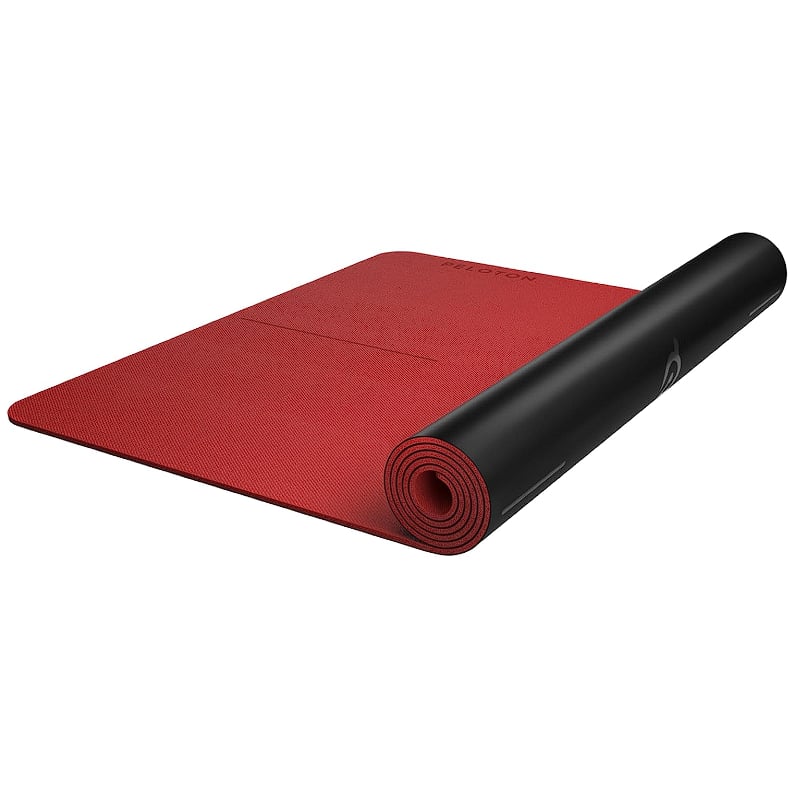 Best Versatile Yoga Mat
Peloton Reversible Workout Mat ($42, originally $70)
When you think of Peloton, the brand's famous stationary bikes probably come to mind. But the brand's workout mat should be on your radar, too. This dual-sided mat features a smooth side ideal for strength workouts and a grippy side designed for yoga sessions. We love that the yoga side has horizontal and vertical lines to help you stay centered during your practice.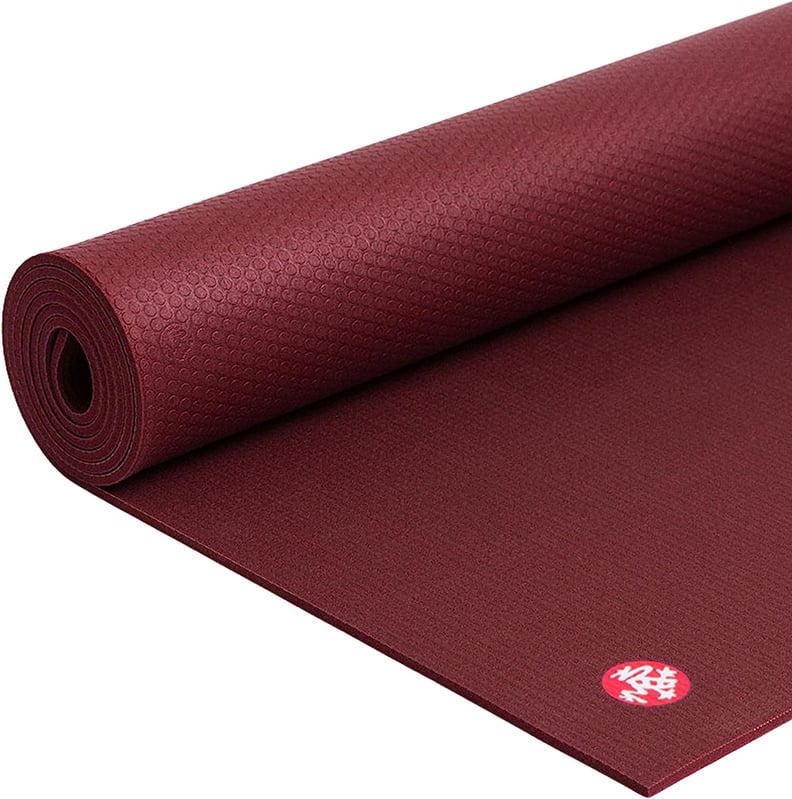 Best Yoga Mat for Experts
Manduka PRO Yoga Mat ($99, originally $138)
If you're interested in investing in a top-tier yoga mat, Manduka's options won't disappoint. You can think of it as the Lululemon leggings of yoga mats, loved by instructors for its dense cushioning, latex-free and Oeko-Tex-certified PVC material, and durability. One shopper who rated it five stars wrote: "I've had this mat since 2012. It is now 2020 and it still looks the same as it did the day I got it. In the last eight years, I've probably averaged 150-200 classes a year on it."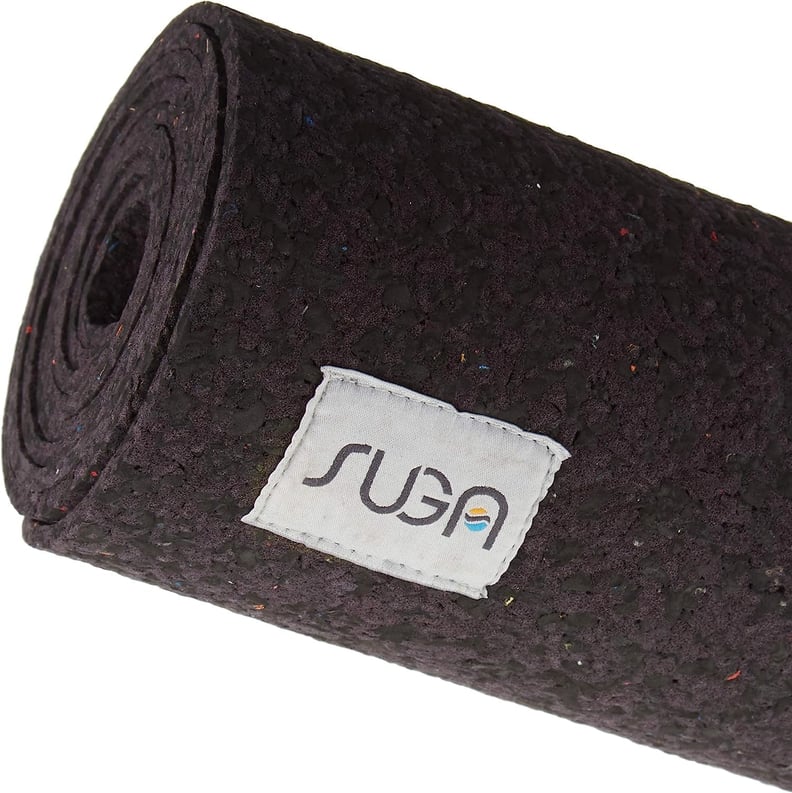 Best Environmentally Friendly Yoga Mat
SUGA Premium 100% Recycled Yoga Mat ($99)
This yoga mat is made entirely from recycled surfing wetsuits and it's fully recyclable. It's not sticky, so it's not the best for vinyasa styles, but shoppers love it for hot yoga because it absorbs quickly and keeps you from slipping during poses. A shopper who gave it a perfect rating wrote, "Suga has been the best one in terms of withstanding sweat. I've been using it for 3 years. The mat absorbs it so quickly that it never has a chance to pool. So that alone makes this my go-to mat."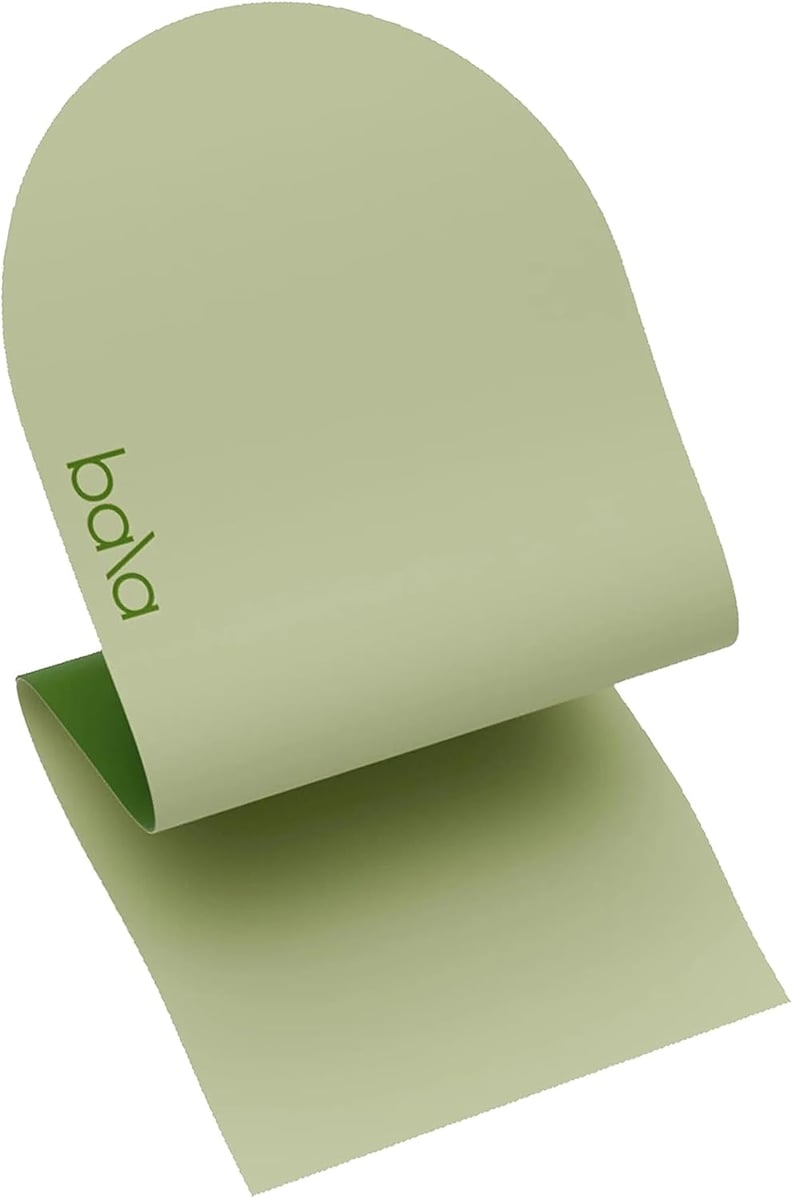 Best Aesthetically Pleasing Yoga Mat
Bala Exercise Mat ($99)
The distinctive portal shape of Bala's exercise mat undeniably elevates its chicness. This mat is constructed with FSC™-certified natural rubber and a high-grade polyurethane top coat and has garnered praise for its 8mm thickness. A specific shopper, awarding it a five-star rating, shared: "The shape and aesthetics of this mat are great, but most importantly the thick 8mm cushion is exactly what I hoped for. I needed a thick mat that I could use on a smooth cobblestone surface so that I could practice outside in the mornings before the Texas heat sets in. My usual preference for thin mats was leading to knee pain and discomfort on this surface— so the super thick mat solved this issue. It's sufficiently padded, but also firm enough for me to balance in standing poses."