Brooks' New Holiday Sneakers Are Here, and Now I Only Want to Run to Mariah Carey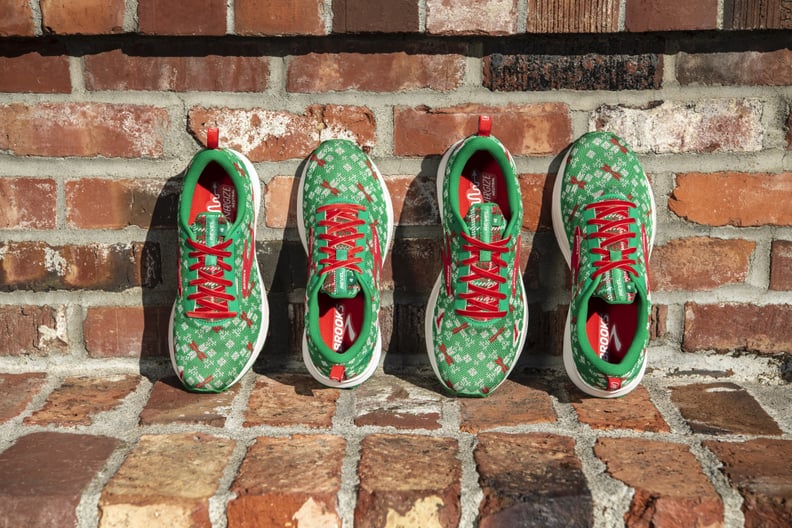 Brooks
Brooks
As POPSUGAR editors, we independently select and write about stuff we love and think you'll like too. If you buy a product we have recommended, we may receive affiliate commission, which in turn supports our work.
I've been a total Grinch about running recently, making every excuse in the book to not go out in the cold. Why leave my apartment and freeze my face off (and then deal with out-of-shape soreness later) when I can sit on the couch with mulled wine instead?
I have to admit, though, I totally changed my tune when Brooks sent me its newest ugly-sweater-inspired holiday sneakers, the Run Merry Revel 4 ($100). My holiday workout spirit has reached new heights, and now all I want to run to is a playlist packed with Mariah Carey jams and some "Jingle Bell Rock."
This year's Brooks holiday shoe has been updated with a new green-and-red knit pattern that, in my opinion, looks more like a chic fair isle sweater than an ironically ugly pullover. But the part that makes me the most merry is the gorgeous, deep-red-velvet-lined laces. Talk about putting a festive pep in your step!
Apart from its very on-theme design, the new Brooks release is quite functional. They were the shoes I slipped on for my first jog after a four-month running break, and I found them to be lightweight (a must have for me), supportive, soft, and very comfortable. The velvet laces stayed in place with a double knot, too.
For all runs moving forward this holiday season, they will be my shoe of choice. But let's be honest, I'm the girl who doesn't want to take down her Christmas tree until February, so I'll be wearing them much longer.
Paired with a plaid face mask and these reindeer leggings, you can catch me sprinting and singing Christmas carols down my block.
Click here for more health and wellness stories, tips, and news.