You May Be Able to Take Your Birth Control in Place of the Morning-After Pill, but Be Cautious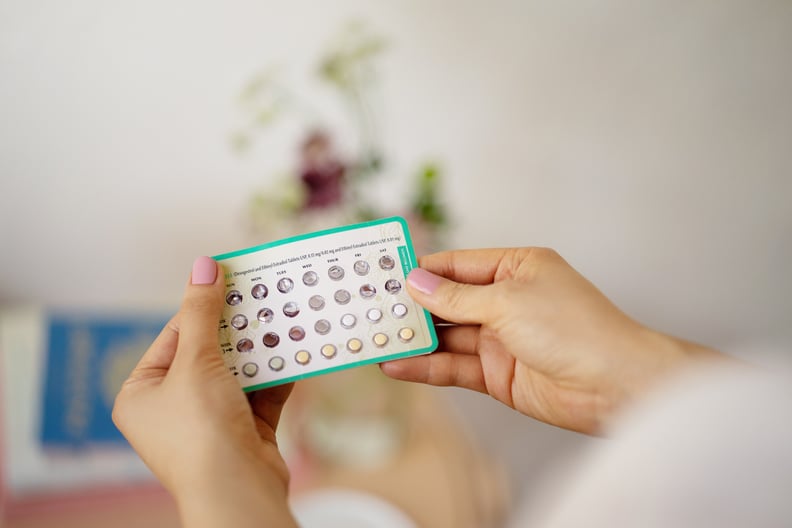 POPSUGAR Photography | Nina Brewster
POPSUGAR Photography | Nina Brewster
The morning-after pill can be a safety net for moments when your contraception fails, but for a multitude of reasons, accessing emergency contraception may not be as straightforward as it seems. "There are many unfortunate barriers to obtaining [the morning-after pill] like language barriers, failure of pharmacies to keep it in stock, social anxieties, and many more," Angel Lightner, DO, a chief ob-gyn resident in New Jersey, told POPSUGAR. However, for those with a birth control prescription, there is an alternative: the Yuzpe method.
The Yuzpe method involves taking a larger dose of standard birth control pills, in order to help prevent an unplanned pregnancy — and while it can be more accessible for some, it's less effective and has more side effects, Sameena Rahman, MD, FACOG, owner of Center For Gynecology and Cosmetics in Chicago, and a clinical assistant professor of obstetrics and gynecology at Northwestern Feinberg School of Medicine, told POPSUGAR.
The key is getting enough progestin, the active ingredient in many emergency contraceptive pills. "The level and dosage of your pack plays a huge factor because a certain threshold of hormonal concentration is needed to prevent ovulation, which is why the dosing required for emergency contraception is variable," Dr. Lightner said. Because morning-after pills such as Plan B are progestin-only medications, and many birth control pills contain both estrogen and progesterone, evaluating how many of your pills you should take can be tricky.
Dr. Rahman explained that, in order for your birth control to effectively double as emergency contraception, you'd need to take a dose containing 100 to 120 mcg of ethinyl estradiol and 0.5 to 0.6 mg of levonorgestrel, then repeat the same dose 12 hours later. "This can be anywhere from four to five pills for the first dose and repeating the same dose in another 12 hours," Dr. Rahman said.
While there are resources available that can help you determine the correct dosage, based on the brand of birth control you take, experts don't recommend going it alone. "Yes, this might seem like an easier and more cost-effective alternative, but it doesn't make it any more effective," Dr. Rahman explained, adding that you should always speak with your doctor before trying the Yuzpe method. This can not only ensure that you're taking the proper dose, but also that this method is a safe option for you, given your medical history. Side effects can range from nausea, vomiting, and breast tenderness, to the more dangerous risk of blood clots.