Ready to Sweat? Sculpt Your Abs With Our 6-Week Fitness Challenge — Playlist Included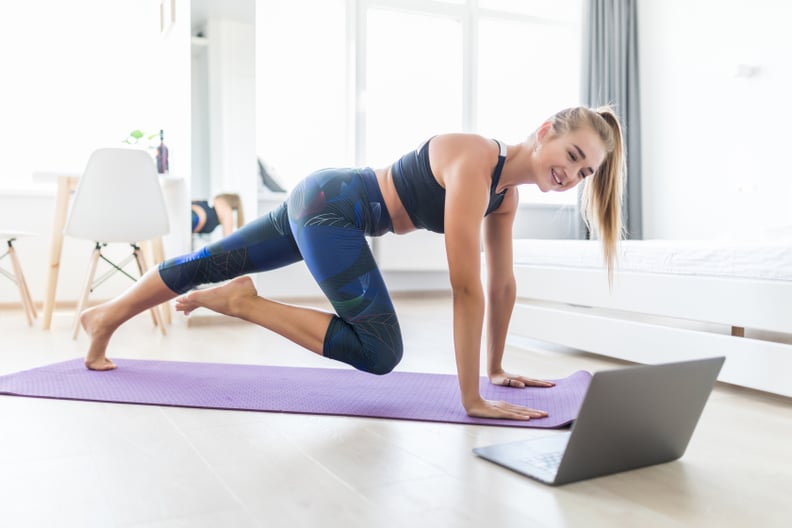 During this time, it's more important than ever to focus on your mental and physical health. But when it comes to fitness, finding motivation isn't always easy. Even without a studio or gym at your disposal, you can still get in a killer workout and crush your goals — and we're here to help you do just that!
Join us for our Ready, Set, Sweat challenge sponsored by Vita Coco, a six-week abdominal-focused fitness program that can easily be done at home — no equipment necessary. Hosted by NYC-based trainer Charlee Atkins on Instagram Stories, this workout series will feature five different ab exercises each week, all designed to help sculpt your core and get your heart pumping.
Prepare to start sweating on May 14 (and every Thursday until June 18), which is when you can find Charlee's first workout on POPSUGAR Fitness's IGS. Charlee will lead you through each move, encouraging you to participate on your social media accounts with the #ReadySetSweat hashtag. From elbow-plank holds to heel raises and bicycles, these simple-yet-effective moves are for all fitness levels, and will make you feel good mentally and physically.
So what are you waiting for? Press play on the playlist ahead, and embrace the endorphins, the redness, and the hurts-so-good shaking, and get moving! Once you're finished, make sure to properly refuel with electrolytes, magnesium, and potassium — all of which can be found in your favorite Vita Coco drinks.