Chloe Kim: Boyfriend Congratulates Her on Olympic Gold Medal
Chloe Kim's Boyfriend Gushes Over Her Olympic Gold Medal Win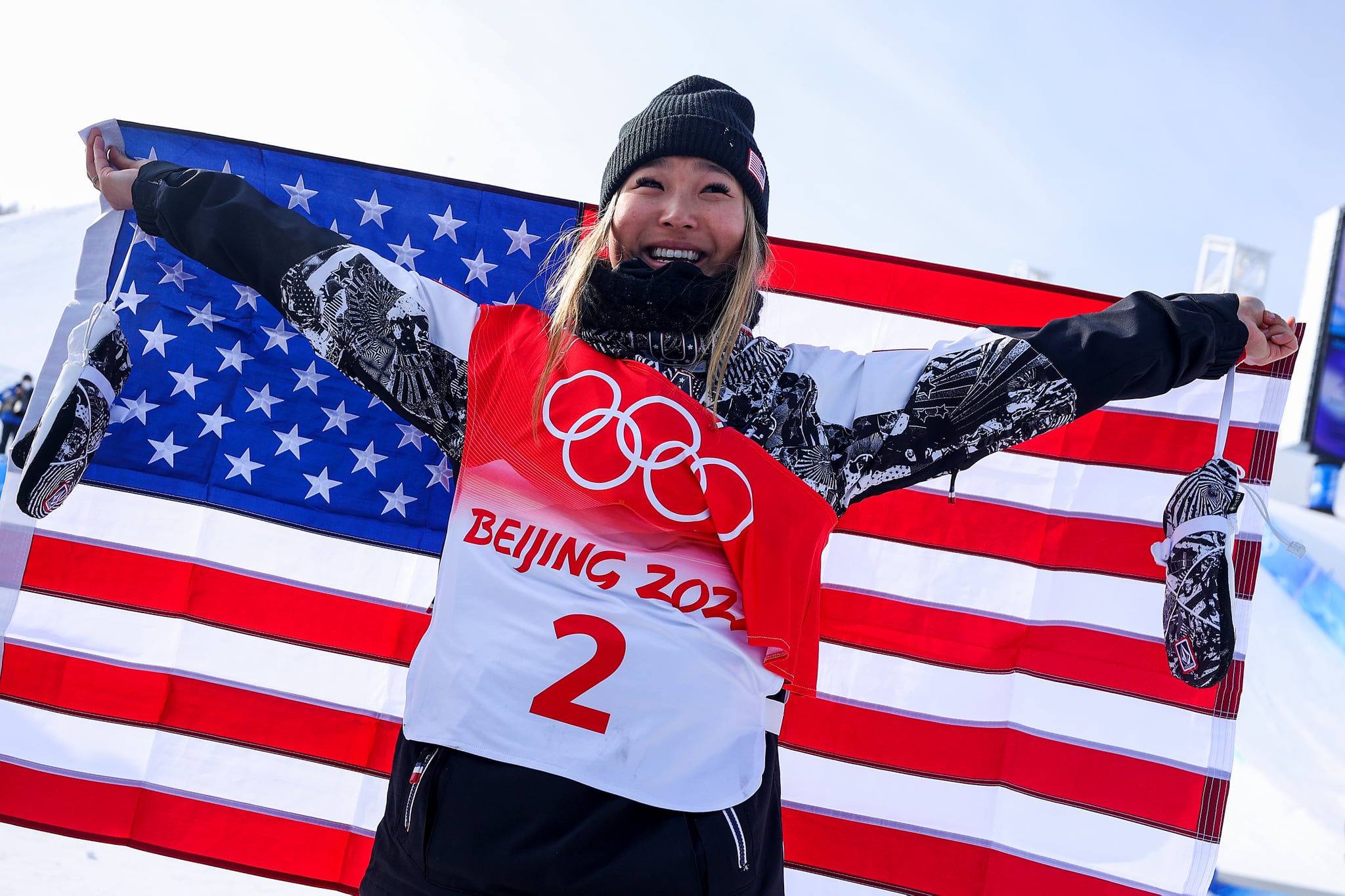 Image Source: Getty / Patrick Smith
Chloe Kim might've heard her boyfriend cheering for her in Beijing! After winning the gold medal in the women's snowboard halfpipe final at the 2022 Winter Olympics, Kim's boyfriend, Evan Berle, congratulated his love on Instagram. "Words cannot describe how proud I am of this girl right now!" Berle wrote alongside a beachside selfie on his Instagram Stories. "I am so honored to be a part of your life and this journey the last couple years. You have worked so hard for this moment. I love you so much ❤️ @chloekim."
It was an incredible moment for the 21-year-old snowboarder, who scored a 94.00 in her first run in the competition on Feb. 9. Four years after claiming the halfpipe title at the 2018 Olympics in Pyeongchang, Kim completed two 1080s to land the high score and made history as the only woman to win multiple Olympic golds in the event. "Today was insane!" Kim wrote on Instagram hours after her win. "Thank you thank you thank you all for the love. It still hasn't hit me yet but so so proud to bring home another gold!!" So, yeah, updating her Instagram bio to read "2x Olympic Gold Medalist" was not only appropriate, but seriously badass.
Berle shared a series of photos and videos on his Instagram Stories during Kim's competition as he watched with his friends, cheering and screaming while she wowed the crowd. "Weight of the world has been lifted off of @chloekim," the skateboarder wrote. Kim and Berle have been together for two years, and they are constantly supporting each other. It wasn't the Olympics, but Berle proudly supported Kim at the 2021 ESPY Awards in July 2021, posing for red carpet photos and congratulating her on another win: "Got to accompany this beautiful girl to the ESPYs last night. Congratulations on #5 baby." Now they have another extremely impressive gold medal to celebrate!
Image Source: Instagram user evanberle