Coco Gauff Opens Up About Feeling Pressure to Win at 15
Coco Gauff Opens Up About Feeling Pressure to Win at 15: "I Just Put So Much on Myself"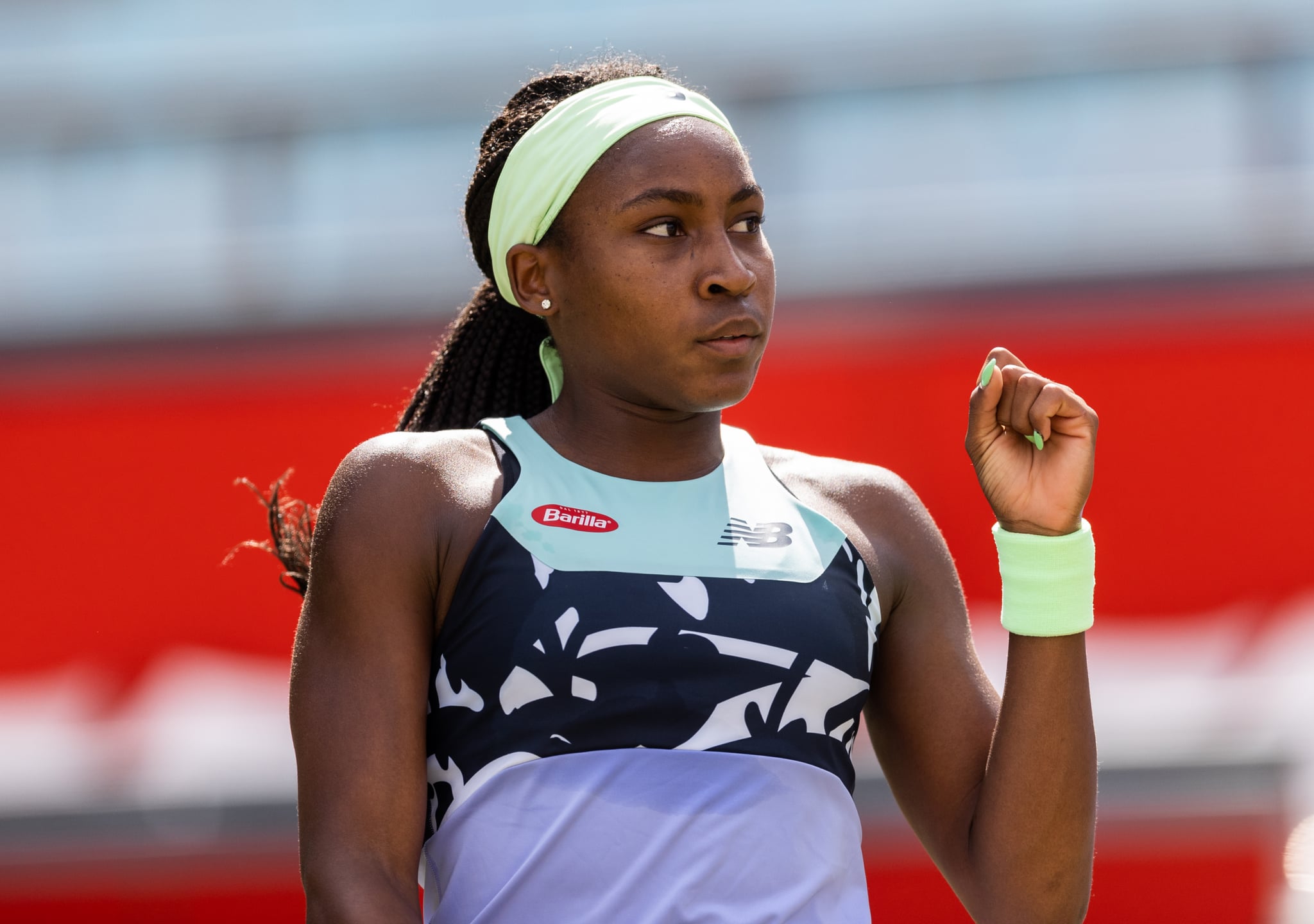 Image Source: Getty / Boris Streubel
When Coco Gauff beat the oldest Williams sister at Wimbledon nearly three years ago, she became more than just a tennis star — she became a household name. Though she later lost to Simona Halep in the fourth round of the tournament at only 15 years old, headlines were proclaiming her a "tour pro" and "tennis phenom."
When she later entered matches against athletes like Naomi Osaka in the 2019 US open and Sofia Kenin in the 2020 Australian Open, however, she felt like she "had to win." And that immense pressure took a toll on her mental health, she says.
In an interview with The Telegraph, Gauff opens up about this pressure to be the best: "It wasn't that I believed I could win the tournament. It's that I expected to . . . now I look back at it I'd say there was no chance that girl would beat [Naomi Osaka], but in my head at the time it felt like I had to win. At 15, I just put so much on myself."
In fact, she describes herself as having "main-character syndrome" — a viral TikTok term used for people who prioritize their needs and wants as if they're the protagonist of their own movie while sometimes being extremely out of touch with the real world. "I think I got too caught up in tennis, tennis, tennis," Gauff told The Telegraph.
Now 18 years old, she reflects on finding fame, success, and wins at a mere 15. "I think I've learnt a lot over the last three years. That moment — beating Venus at Wimbledon — made me believe that my dreams were closer to reality than it felt. It was definitely a lot to deal with. The biggest thing I've learnt is you don't have to care about what other people expect from you. Just enjoy the moment. I wasn't enjoying the moment then."
As for how she's come to a place of "enjoying the moment," Gauff credits her newfound mentality to a simple practice: walking. Specifically, when she was in Paris during the French Open, she says, "I would go on walks in the morning, people watch. You take a step back from life and your own head. Seeing the ducks in the lake, that little moment . . . I don't know how to put it into words without sounding crazy, but it made me feel there's more to life than tennis and that took a big weight off my shoulders. And I definitely played like that in Paris."
Now, she sees the value in fan and family support — regardless of the outcome of a match or tournament. "People come up to me and say they support me regardless of whether I win or lose, and it almost brings me to tears," she says. "Because when I was younger, even 15 or 16, I would think that people would only like me if I won."
With Wimbledon beginning next Monday, all eyes are on Gauff. And though she says she feels more nervous than for other tournaments, playing at Wimbledon makes her feel like "the Queen."