Fitness Blogger Reveals the True Key to Staying Motivated — and It's Not a Personal Trainer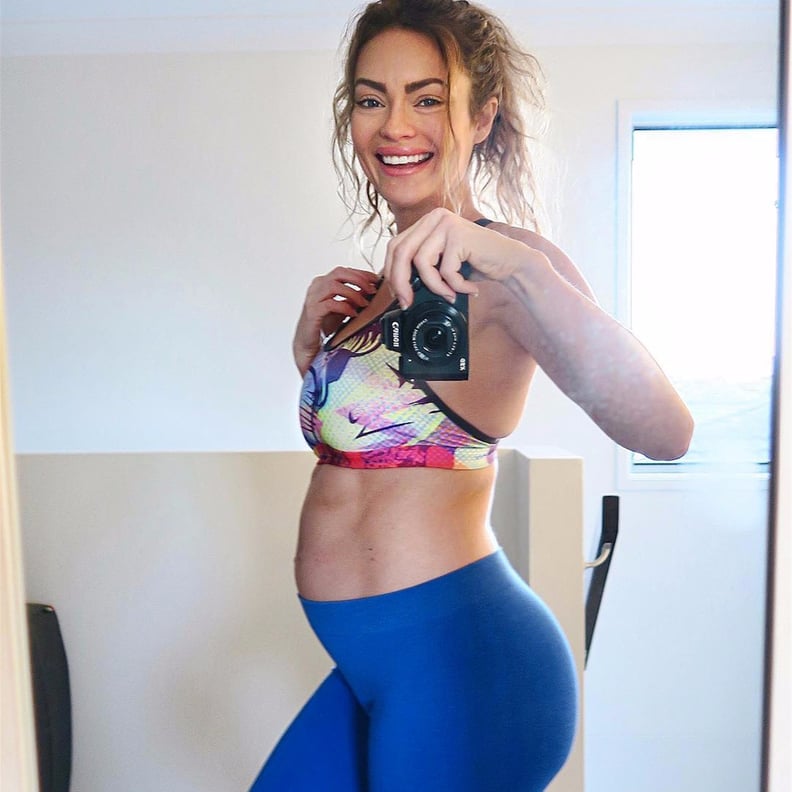 Health and fitness expert Emily Skye is known and loved by her 2 million Instagram followers for her candid humor and ripped abs, but now that she is 21-weeks pregnant, her workouts have changed and so has her mindset. Emily knows the key to staying fit, and her six-pack baby bump can attest to that. She recently took to Instagram to share how she stays motivated and positive, and it's important advice that applies to anyone leading a healthy lifestyle — pregnant or not!
"You don't get fit by seeing a personal trainer once a week and that's all you do. It all comes down to what you do consistently," the Australian trainer and Reebok global ambassador captioned the photo above. "If you want to be more positive in your life you have to practice gratitude every day and do more things that make you happy. Remove negative people if you can & surround yourself with positive, supportive people."
Emily continued to explain how she applies this in her fitness routines and how she recommends other people incorporate her strategy in their lives.
"If you want to be fit & healthy then you've gotta keep yourself motivated & on track every single day," she wrote. "Set goals, plan how you'll achieve them and commit yourself. Motivation doesn't just come to you . . . You don't just 'find it' and it stays there — you have to create it every day. It's your responsibility! Take control of what you can control and try to let go of what you can't and count your blessings!"
As for staying positive, Emily focuses on the things in her life she's "grateful" for and refuses to compare herself to others. Whether you're pregnant, trying to change your lifestyle, or just looking for some more motivation in your already-healthy routine, Emily's advice remains the same: consistency is key. Read on to see stunning photos of Emily throughout her pregnancy.