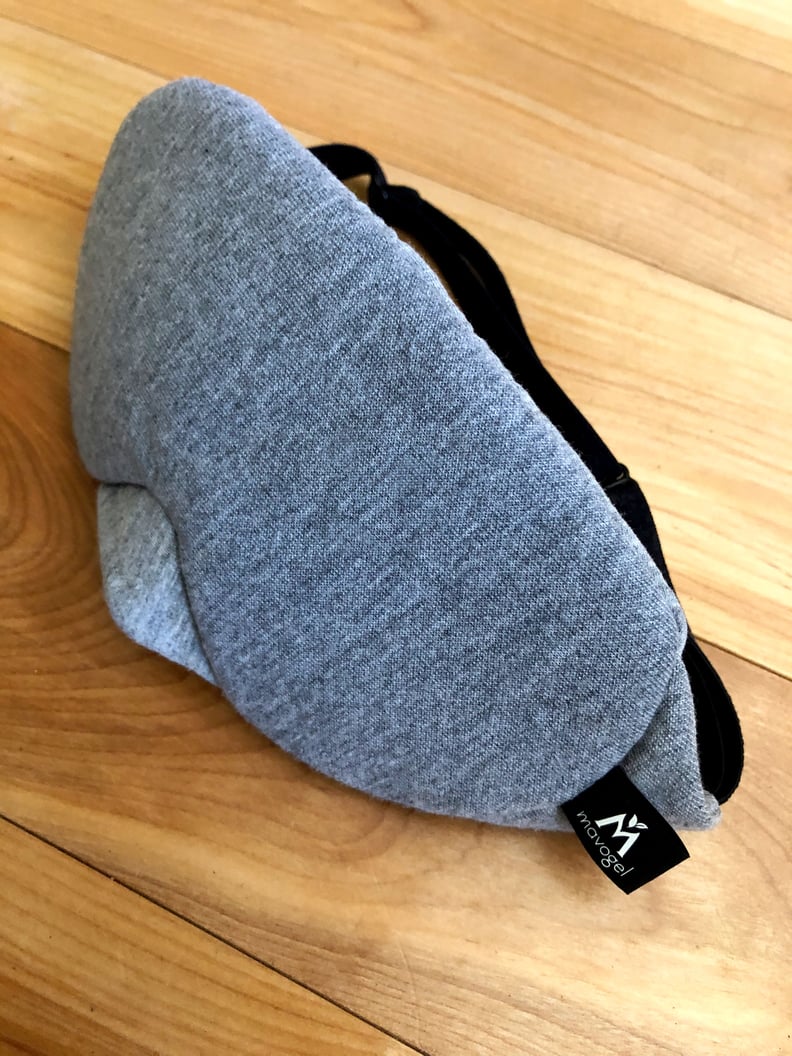 POPSUGAR Photography | Jenny Sugar
POPSUGAR Photography | Jenny Sugar
As POPSUGAR editors, we independently select and write about stuff we love and think you'll like too. If you buy a product we have recommended, we may receive affiliate commission, which in turn supports our work.
It's been almost 10 weeks since this pandemic began, and after the first month, I was so stressed. Between juggling working while homeschooling my two kids, worrying about my family's health and whether summer camps would happen, feeling anxious about grocery shopping, and trying to implement social distancing with my kids, my sleep went to sh*t.
I had trouble relaxing my brain enough to fall asleep, and once I did, I'd wake up from nightmares drenched in sweat. I was so mentally and physically exhausted from my crappy sleep, that I felt cranky and foggy-headed all day and had no motivation to work out. It sucked.
About a month ago, my husband surprised me with a little gift: an eye mask. I hugged him at the thought, since he knew I was having trouble sleeping, but I honestly didn't think it'd help. After the first week, I was shocked at how much my sleep improved! This Mavogel Cotton Eye Mask ($10), but at this point after wearing it for a month, it's priceless — I seriously can't sleep without it.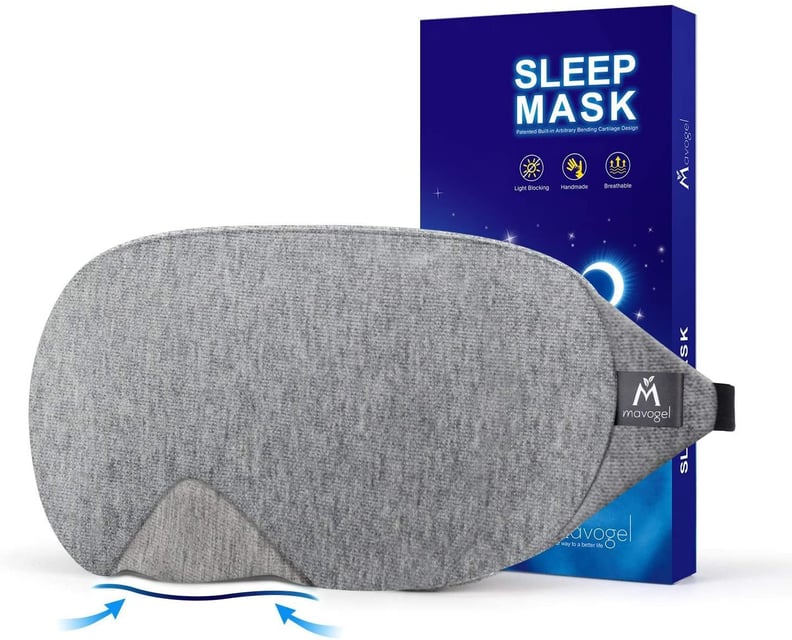 The fabric is supersoft like an old loved t-shirt, and there's an adjustable elastic strap to get a snug fit. Right above the nose curve, there's a little wire to form it around the bridge of my nose to prevent any light from seeping in.
This mask is superlightweight but offers a wonderful cool, comforting pressure on my eyes to help me feel calm — it's almost magical! As soon as I slip on the mask, my body relaxes and my thoughts quiet down enough to feel drowsy and fall asleep fast. I also love that if my husband comes to bed later than me and needs to turn on the light, I won't see it, which always used to wake me up.
If you're having trouble sleeping, wearing an eye mask to bed is worth a try. If it doesn't work, then you only spent $10. And if it does, well, happy dreaming!