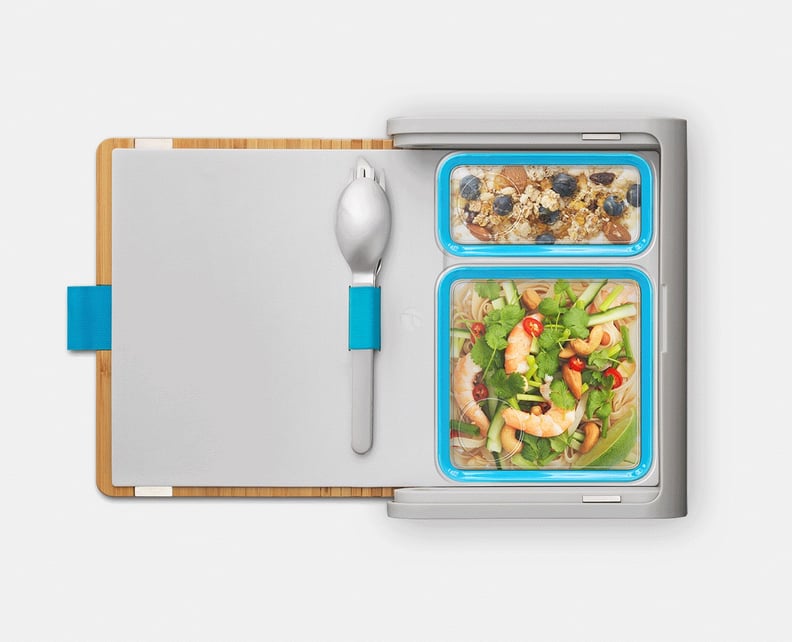 POPSUGAR Photography | Cera Hensley
POPSUGAR Photography | Cera Hensley
Every editorial product is independently selected by our editors. If you buy something through our links, we may earn commission.
Is there anything better than a snack? When you're working hard and on the go all day, that 5 p.m. bite becomes a necessity to end the day on a high note. But not having the right portable containers to transport your snack can make the experience lackluster. You should enjoy the food you're eating, and having the right tools is a critical step. Plus, the snack in question should be nutritious, delicious, and tide you over until dinner. This Fall, we're going to snack the right way, and we've rounded up our snacking essentials so you can have a delicious mini meal, no matter where you are.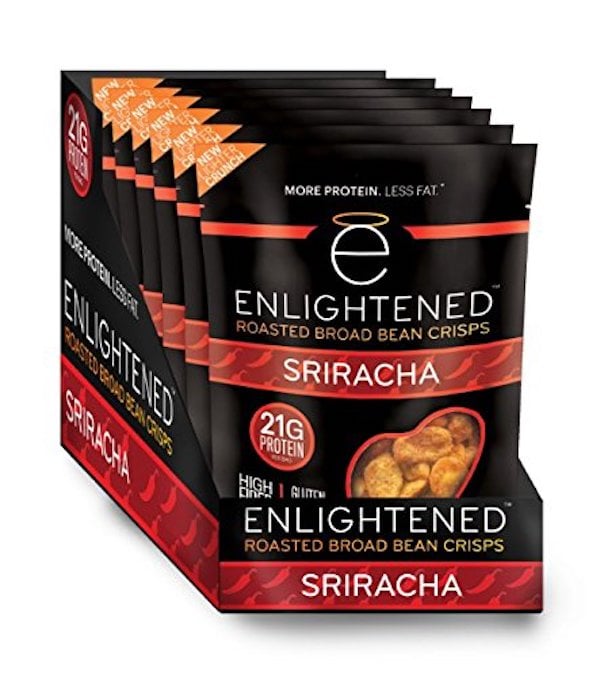 Enlightened Roasted Broad Bean Crisps, Sriracha
For those that like a little spice, these Enlightened Roasted Broad Bean Crisps, Sriracha ($21) are insanely addictive. The beans themselves are crunchy morsels that don't taste like much, so you'll be able to enjoy that sriracha flavor even more.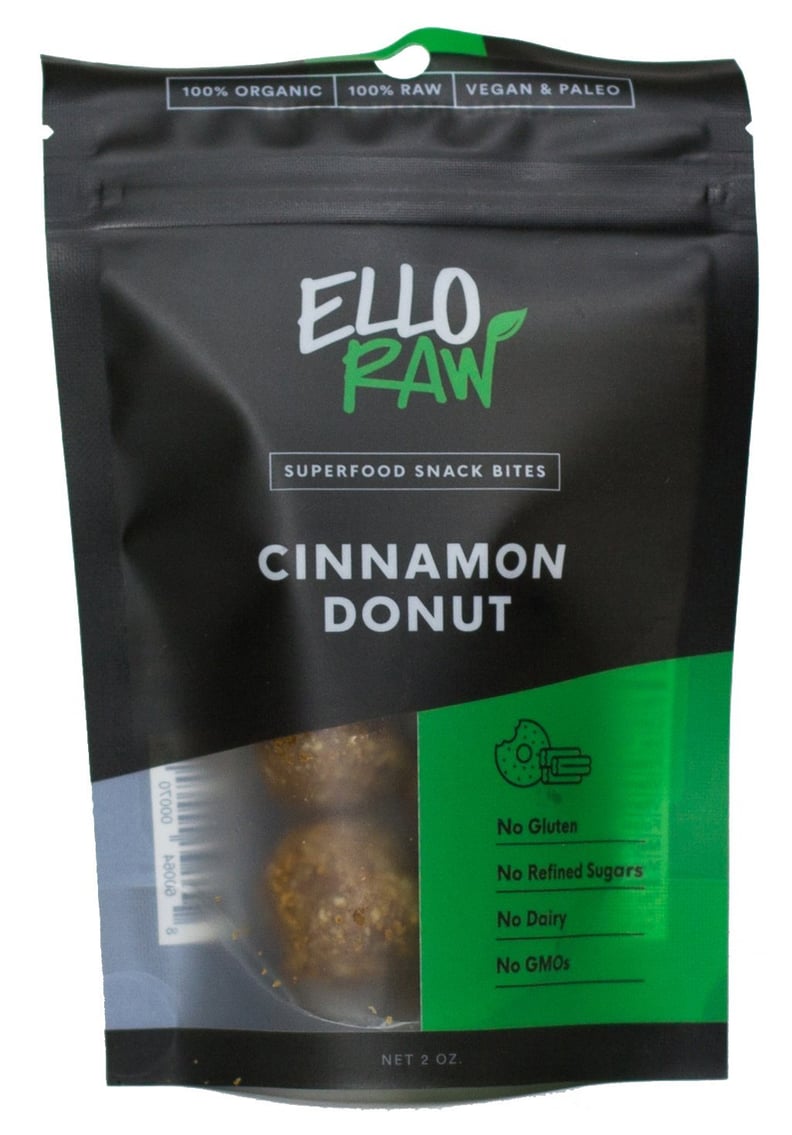 Ello Raw Superfood Snack Bites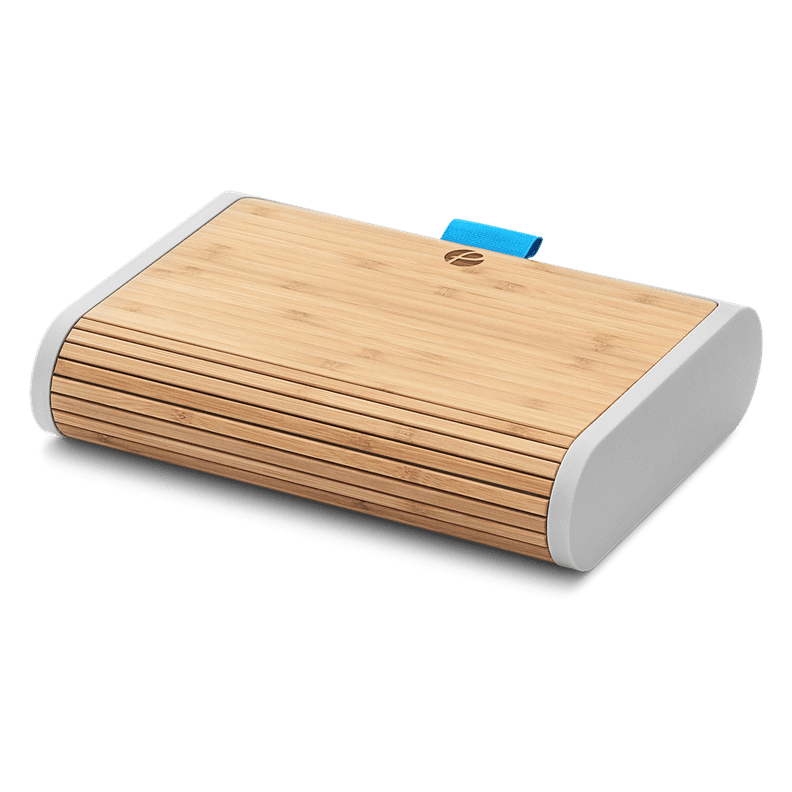 Prepd Pack
How genius is this Prepd Pack ($69)? Besides being really compact and sleek, the pack opens up to reveal three perfectly sized food containers and a set of magnetic cutlery, so you won't accidentally lose your fork.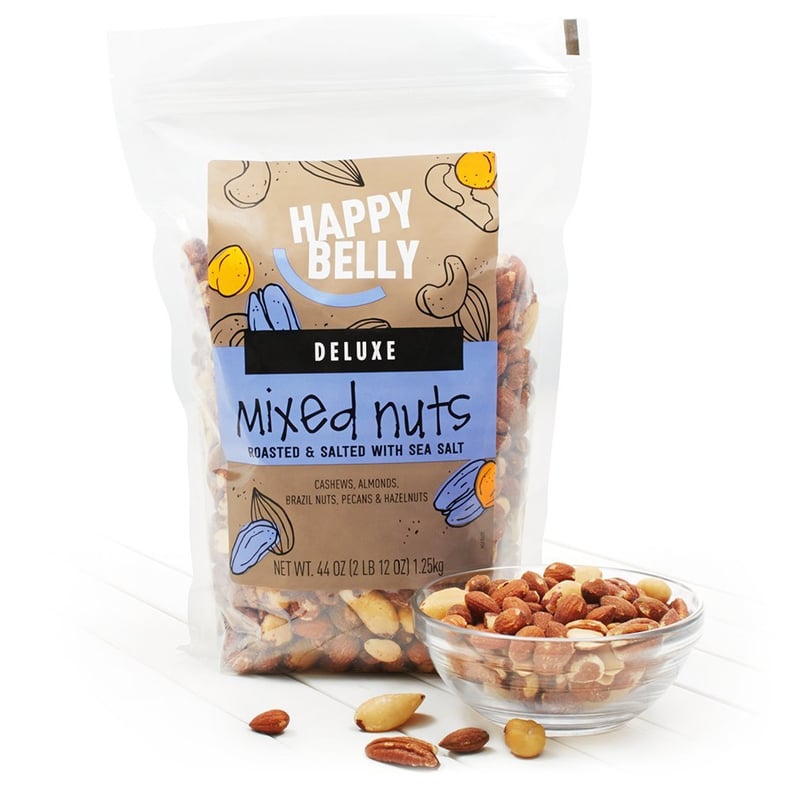 Happy Belly Deluxe Mixed Nuts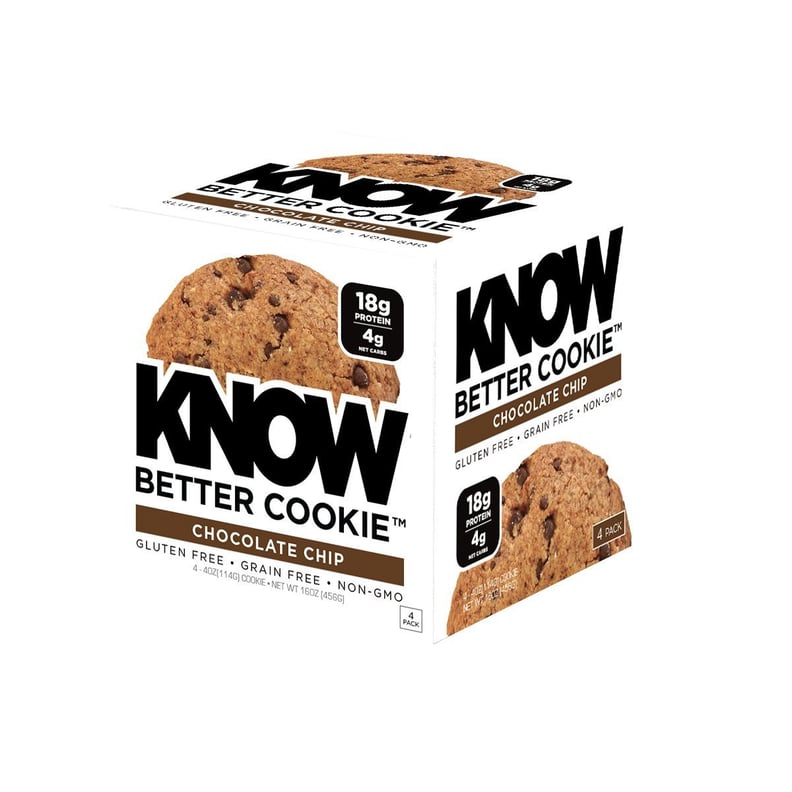 Know Foods Better Cookies
When we think protein cookies, we usually think chalky and cardboard-tasting. Not anymore. These Know Foods Better Cookies ($10) are delicious. Plus, they're gluten-free with 18 grams of protein and only four grams of net carbs.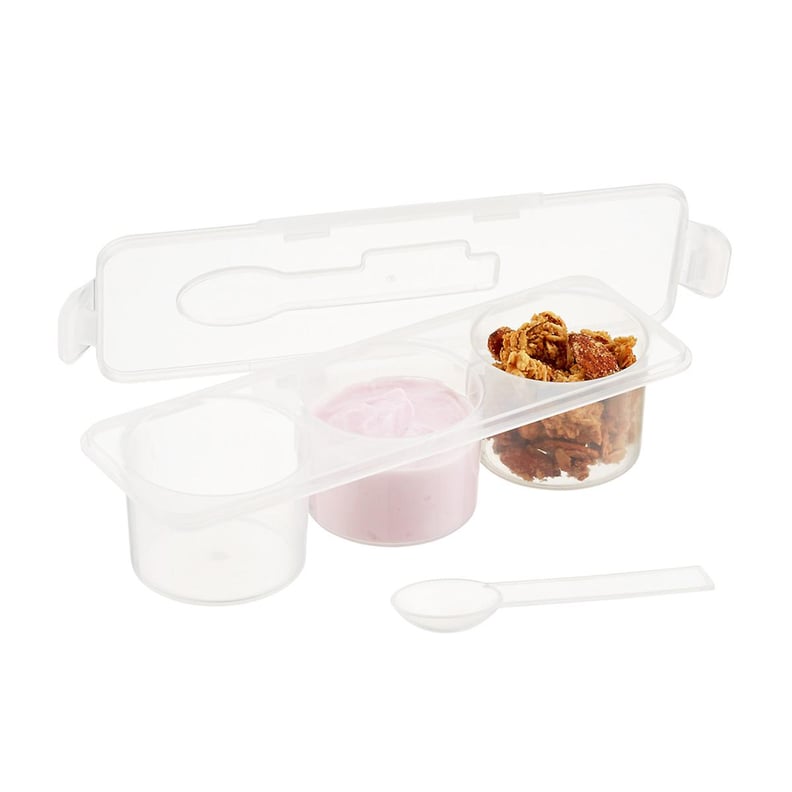 3-Section Snack Container
This 3-Section Snack Container ($6) will ensure that nothing gets soggy or mixed in with each other, and it also comes with its own spoon. How cute is that?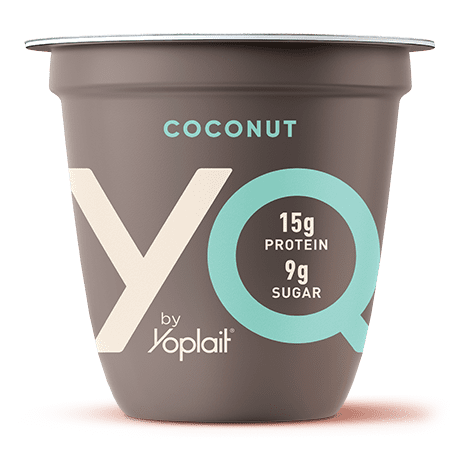 Coconut YQ
A yogurt with 15 grams of protein that actually tastes good? You're not dreaming. Coconut YQ by Yoplait is our favorite flavor of this new line, but there are seven more flavors to choose from.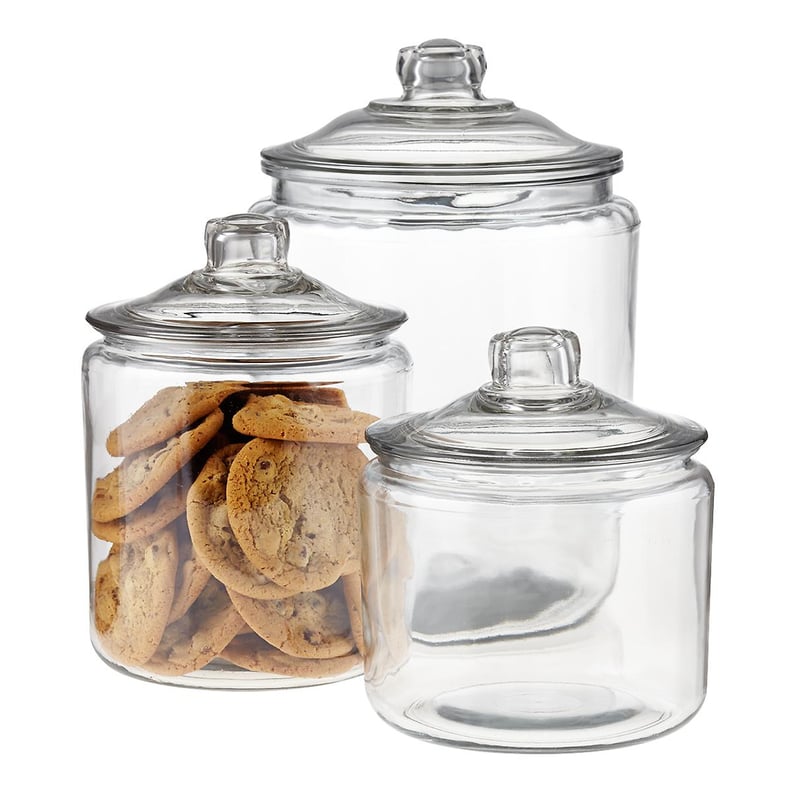 Set of Anchor Hocking Glass Canisters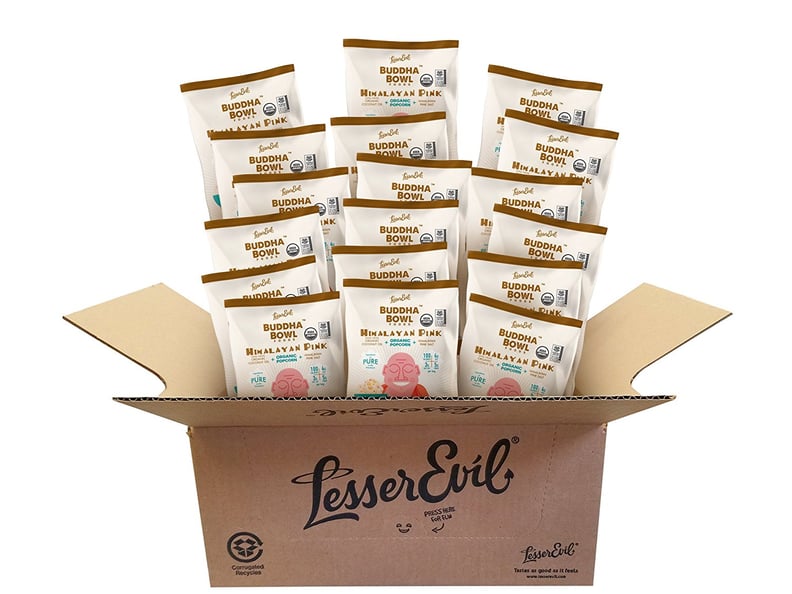 Buddah Bowl Organic Popcorn
I consider myself something of a popcorn connoisseur, and this is hands down my favorite. Buddah Bowl Organic Popcorn ($21 for 18) is popped with coconut oil, which does something special to the kernels. They're not offensively salty but not sweet like kettle corn; they're just right. I've gotten everyone I know hooked on this popcorn.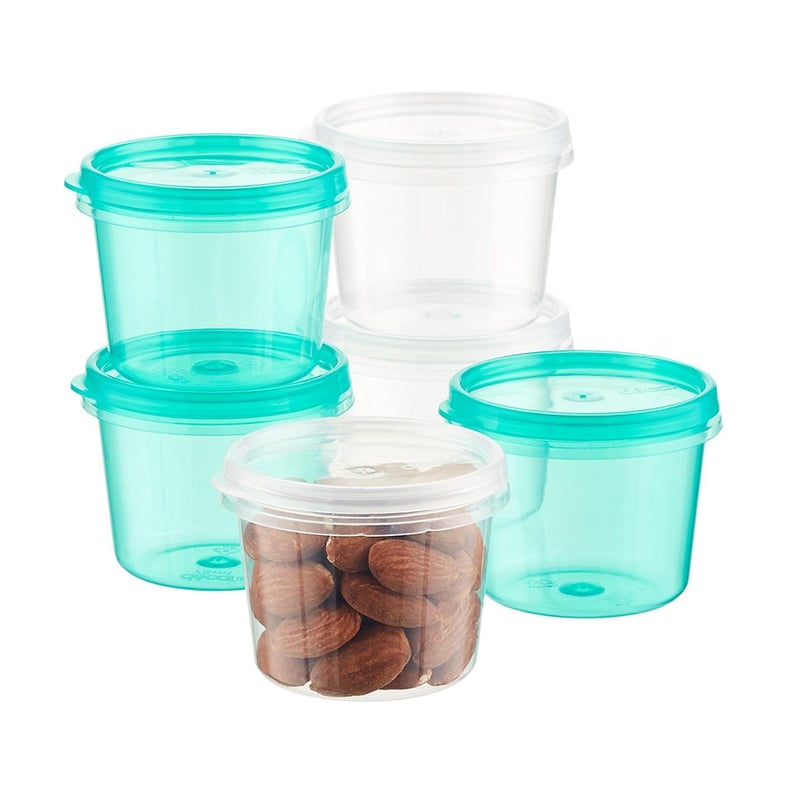 Snack & Dip Tubs
These Snack & Dip Tubs ($5 for 6) are so useful, you'll wonder how you ever snacked without them.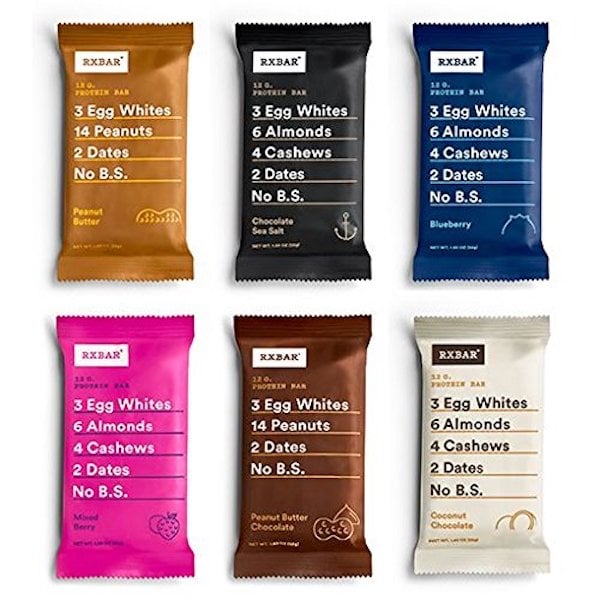 RXBAR Whole Food Protein Bars
You know those protein bars you see all over Instagram? They're actually good. RXBAR Whole Food Protein Bars ($25 for 12) are made of ingredients you'll recognize, like egg whites, dates, and almonds, but not enough to make them calorie bombs. They also manage to pack around 12 grams of protein in there, which we're super into.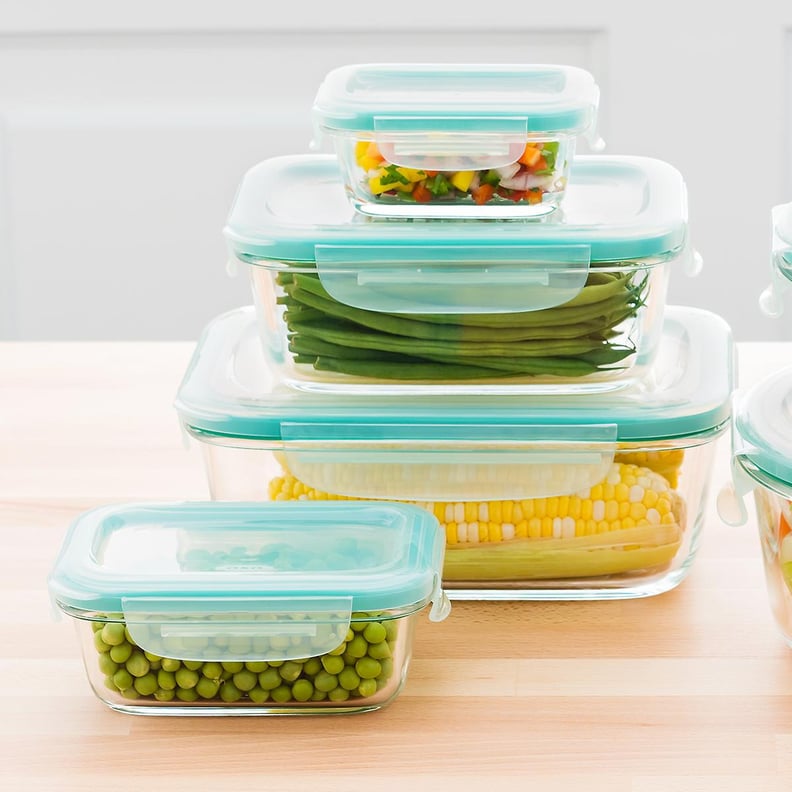 OXO Good Grips 8-Piece Snap Rectangular Glass Food Storage Set