Medication Abortion in the US, Explained
Medication Abortion Accounted For More Than Half of US Abortions in 2020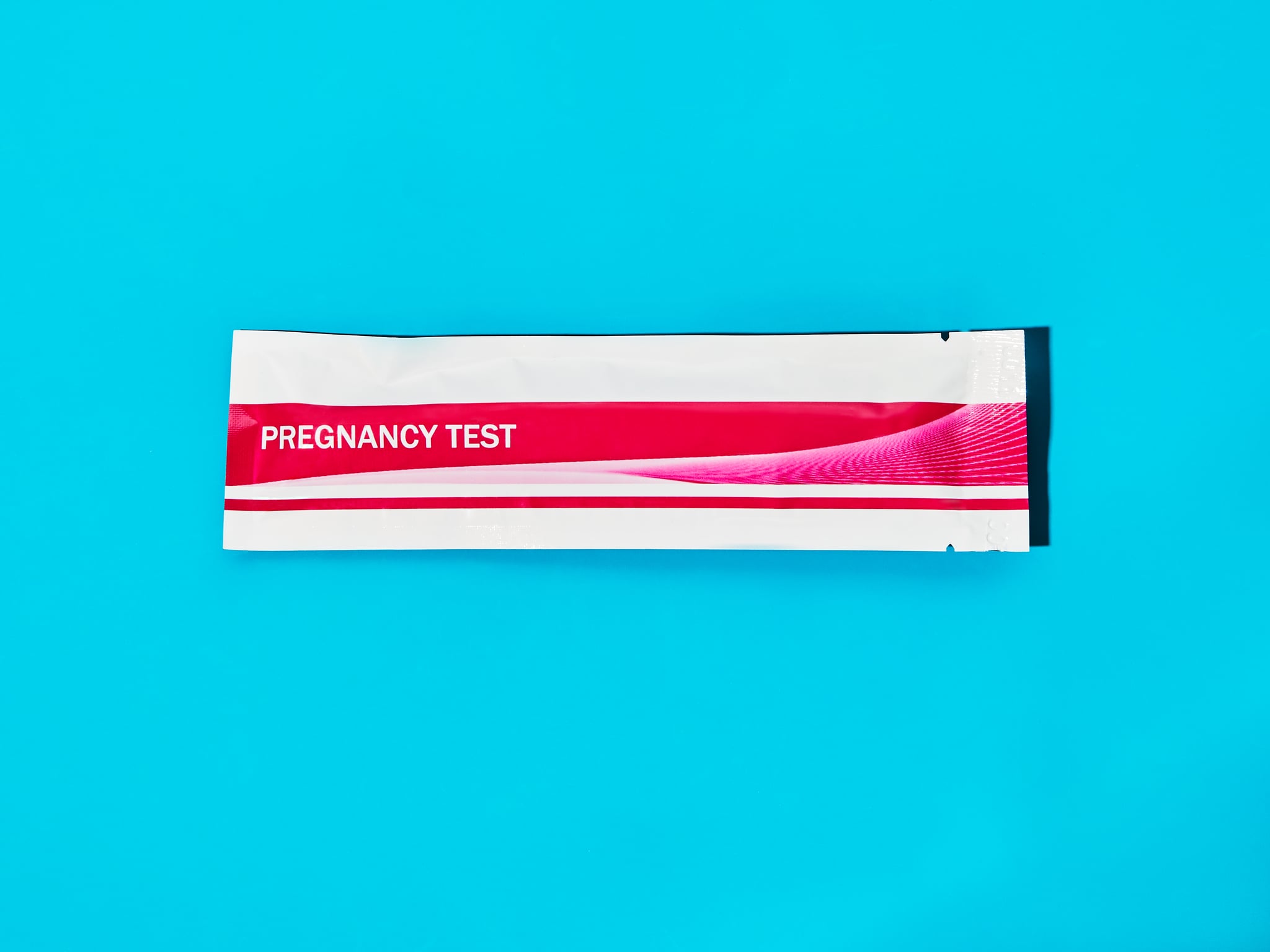 Medication abortion is not an uncommon experience — the Guttmacher Institute estimates that in 2017, 39 percent of US abortions were medication abortions. That number has only increased: according to preliminary data from the Guttmacher Institute, medication abortion accounted for 54 percent of US abortions in 2020, making it the first year that pills became the country's most-reported means of abortion. The Guttmacher Institute notes that the COVID-19 pandemic likely factored into this increase. (Final estimates for this data are expected in late 2022.)
FDA Permanently Allows Abortion Pills via Mail
Depending on where they live, people can now get abortion pills through the mail. On Dec. 16, 2021, the FDA permanently lifted a requirement that mifepristone, the first drug in a two-drug regimen taken for medication abortion, be dispensed in person by a healthcare professional. The decision came after the agency said in April 2021 that it would temporarily stop enforcing the requirement — stated under the drug's Risk Evaluation and Mitigation Strategy (REMS) guidelines — for the remainder of the COVID-19 pandemic.
Patrizia Cavazzoni, MD, the director of the FDA's Center for Drug Evaluation and Research, wrote in a letter posted on the American Civil Liberties Union (ACLU) website in December that the FDA concluded the REMS should be modified to "minimize the burden on the healthcare delivery system of complying with the REMS and to ensure that the benefits of the drug outweigh the risks."
Ahead of the temporary ruling in April 2021, the Center for Drug Evaluation and Research evaluated telemedicine abortion studies to determine the risk factors of medication abortion by mail during the pandemic. It felt that the studies did not show increases in safety concerns, according to a letter by Janet Woodcock, MD, FDA's acting commissioner. The April ruling offset a January Supreme Court ruling to keep the distribution restriction in place.
Colleen McNicholas, DO, ob-gyn, and chief medical officer at the Planned Parenthood of the St. Louis Region and Southwest Missouri, told POPSUGAR in April that state law previously dictated whether you had to take the first abortion pill in the health center or doctor's office or whether you could simply pick it up and bring it home. While limitations remain, the FDA's December ruling is a win for accessibility in many respects. Ahead, find out more about medication abortions.
How Do Abortion Pills Work?
First approved by the FDA in 2000, mifepristone, known as Mifeprex, is ordered, prescribed, and dispensed by a qualified healthcare provider within 70 days — or 77 days, in some cases — of pregnancy. (The FDA decision in December now means mifepristone specifically can be distributed by mail in states without limitations — more on that later.) Then, as approved by the FDA, a different pill, misoprostol, is taken 24 to 48 hours after taking Mifeprex in the location of your choice, meaning it can be administered at home.
How you qualify for a medication-abortion pill depends on where you live, but in terms of gestation, the FDA approved the medication through 70 days of gestation, and the medical community has since developed and supported use up to 77 days, Dr. McNicholas says.
Dr. McNicholas says mifepristone stops a pregnancy from progressing by blocking progesterone, one of the hormones that holds the pregnancy to the uterus. Misoprostol then causes the uterus to contract, resulting in cramping and bleeding after one to four hours that expels pregnancy tissue. According to Planned Parenthood's national website, a person may also feel the following side effects:
Upset stomach and vomiting
Diarrhea
Mild fever
Tiredness
Heavy bleeding with large clots
Dizziness
Nausea and slight bleeding may occur after taking mifepristone, although it's uncommon. Expelling the pregnancy tissue usually lasts four to five hours or longer, and the cramping may persist for a few days. Planned Parenthood notes that if you don't have any bleeding within 24 hours of taking misoprostol, you should call your doctor. You'll have a followup appointment a week or two after the medication abortion, which Melissa Grant, COO of abortion and reproductive health service provider Carafem, tells POPSUGAR can happen virtually (after checking in about symptoms, providers may ask you to take a home pregnancy test to confirm a negative test result).
How Effective Is the Abortion Pill?
According to Planned Parenthood, if you are eight weeks pregnant or less, a medication abortion works about 94 to 98 percent of the time. For people who are between 10 to 11 weeks pregnant, it's about 87 percent effective. If the abortion doesn't work, you may need additional medication or an in-clinic procedure. Complications from medication abortion are also rare but could include pregnancy tissue left in the uterus, infection, allergic reaction, blood clots in your uterus, and excessive bleeding. Call your doctor if you feel sick more than 24 hours after taking misoprostol.
Where Can You Get Abortion Pills?
Typically, these pills can be acquired from a doctor's office or a clinic, such as Planned Parenthood or Carafem. Grant suggests using the National Abortion Federation to find a list of accredited providers across the country. Some doctors will give mifepristone to you in their office and write a prescription for misoprostol to be picked up at a certified pharmacy, or they might have misoprostol at their disposal and send you home with it. With the new ruling, it should be easier for many to get both sent via mail or through a mail-order pharmacy.
The cost varies and also depends on many factors, such as the facility you go to, state law, tests you may need done before or after your medication abortion, and insurance coverage. However, Grant notes that the average cost nationwide for medication abortion through a private office is usually between $400 to $450. People who choose to purchase the pills virtually, she says, tend to pay a reduced cost.
The FDA's decision in December opens up the opportunity for a completely virtual medication-abortion process, such as Abortion on Demand and Aid Access. Carafem offers video consultations for medication abortions in certain states, and Plancpills.org offers help finding medication abortions by state.
Carafem participated in the TelAbortion Study, which was sponsored by reproductive-health nonprofit Gynuity Health Projects, using telemedicine for medication abortions and sending the drugs through the mail. The study completed enrollment at the end of September 2021. "We did this primarily because we serve a large number of rural clients, particularly in the South and in the Midwest, who are traveling great distances to receive medication abortions," Grant says.
Obstacles Remain For Medication Abortions
"It's important that people have safe options that are respectful of their own personal needs, their own personal belief systems, if they decide that they want to have an abortion."
While the FDA's decisions (in April, then December) were wins for abortion access, obstacles remain at the state level. On Dec. 2, for instance, Texas narrowed the window during which doctors are allowed to prescribe abortion pills from 10 weeks of pregnancy to seven weeks and specifically forbade doctors from sending abortion pills through the mail — doing so is now a felony (although pregnant people are not considered liable). Additionally, laws in 19 states already prohibit medication abortions from taking place virtually, because they require clinicians to be physically present when the medication is administered. And as of Feb. 22, the Guttmacher Institute says that 16 state legislatures have introduced bans or restrictions on medication abortion. This includes seven states pursuing an outright ban on the use of abortion pills.
Both Grant and Dr. McNicholas stress that using mifepristone and misoprostol for medication abortion is safe and effective. "The additional barriers do nothing to make it safer and, if anything, actually delay appointments, increase costs, and create more stress and strife for the people in the situation," Grant says.
Grant adds that untended pregnancies are often complicated by financial instability and inadequate access to healthcare. "It's important that people have safe options that are respectful of their own personal needs, their own personal belief systems, if they decide that they want to have an abortion," she says. "Whether you prefer to have your abortion at home with a pill, in the clinic with medication, in the clinic with a procedure and maybe an additional painkiller, these are all legal, safe options the patient themselves should be able to choose."
Image Source: POPSUGAR Photography / Matthew Kelly