I'm a Trainer, and These Are My 13 Favorite Items From Trader Joe's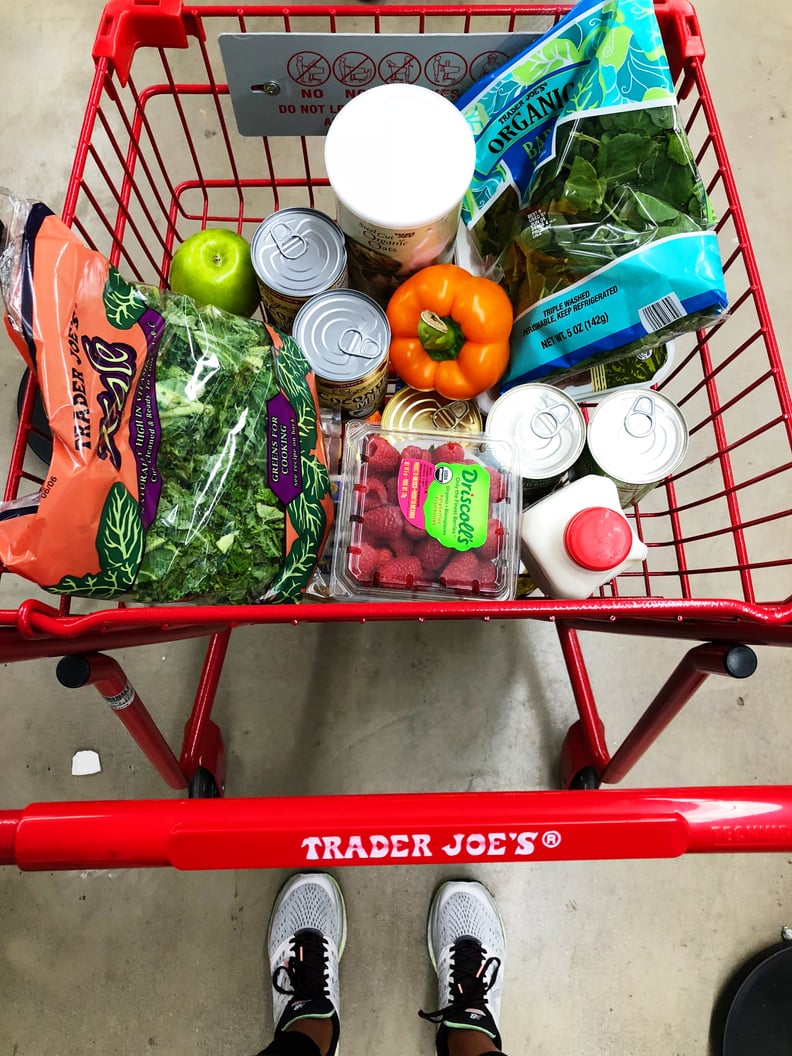 POPSUGAR Photography | Tamara Pridgett
POPSUGAR Photography | Tamara Pridgett
As a fitness editor and trainer, I'm constantly sharing all the best things you can eat and do to be healthier. I don't believe in dieting or going without the things you enjoy (my vice is cookie dough ice cream), but I do believe in moderation. Living in New York City is extremely expensive (a bag of cherries can be up to $20), which is why I shop at Trader Joe's as much as possible. The lines can be insanely long, but at the end of the day, it's worth it. These are the items you'll always find in my cart.
Organic Baby Kale: If you don't like the taste of kale, I highly recommend trying baby kale — it tastes just like spinach. I typically use it as a base for my salads.
Kale: I like to add it to smoothies or sauté it. It's a great side to most dishes, and in a household of one, it lasts all week.
Organic Broccoli Florets: I typically try to buy my veggies as fresh as possible, but to prevent spoilage before using them, I buy them frozen. I like to steam my broccoli and enjoy it with salmon, shrimp, or in a vegan bowl full of veggies.
Avocados: Need I say more? Pro tip: sprinkle salt, pepper, and chili seasoning on your avocado with a splash of lemon.
Lean Ground Turkey: Another great option for meal prepping. Lately I've been making turkey meatballs and chili.
Driscoll's Raspberries: I've been craving fruits lately, and berries have been my go-to quick breakfast in the morning.
Organic Trek Mix: To avoid becoming hangry, I always keep a pack of trail mix on me.
Steel Cut Organic Oats: On Sundays, I'll make two servings of oatmeal with nut milk, and it lasts me all week. Depending on my mood, I'll add toppings like nuts, brown sugar, and dried cranberries.
Canned Salmon: Yes, I know this sounds a little suspect, but it makes the most delicious salmon cakes!
Grapefruit: When I'm short on time, I prep one half of a grapefruit with a little bit of sugar and honey.
Coconut Milk: I use coconut milk in smoothies, homemade nice cream, and coconut rice.
Canned Black Beans: A quick, nutritious side that pairs well with salmon, chicken, and rice.
Soft and Juicy Dried Mango: A sweet treat for when I'm craving sugar.
Prices and products may vary by Trader Joe's location.
— Additional reporting by Lauren Harano