Free Online Barre Workouts During Coronavirus Outbreak
6 Free Barre Workouts You Can Stream Right Now to Get Toned at Home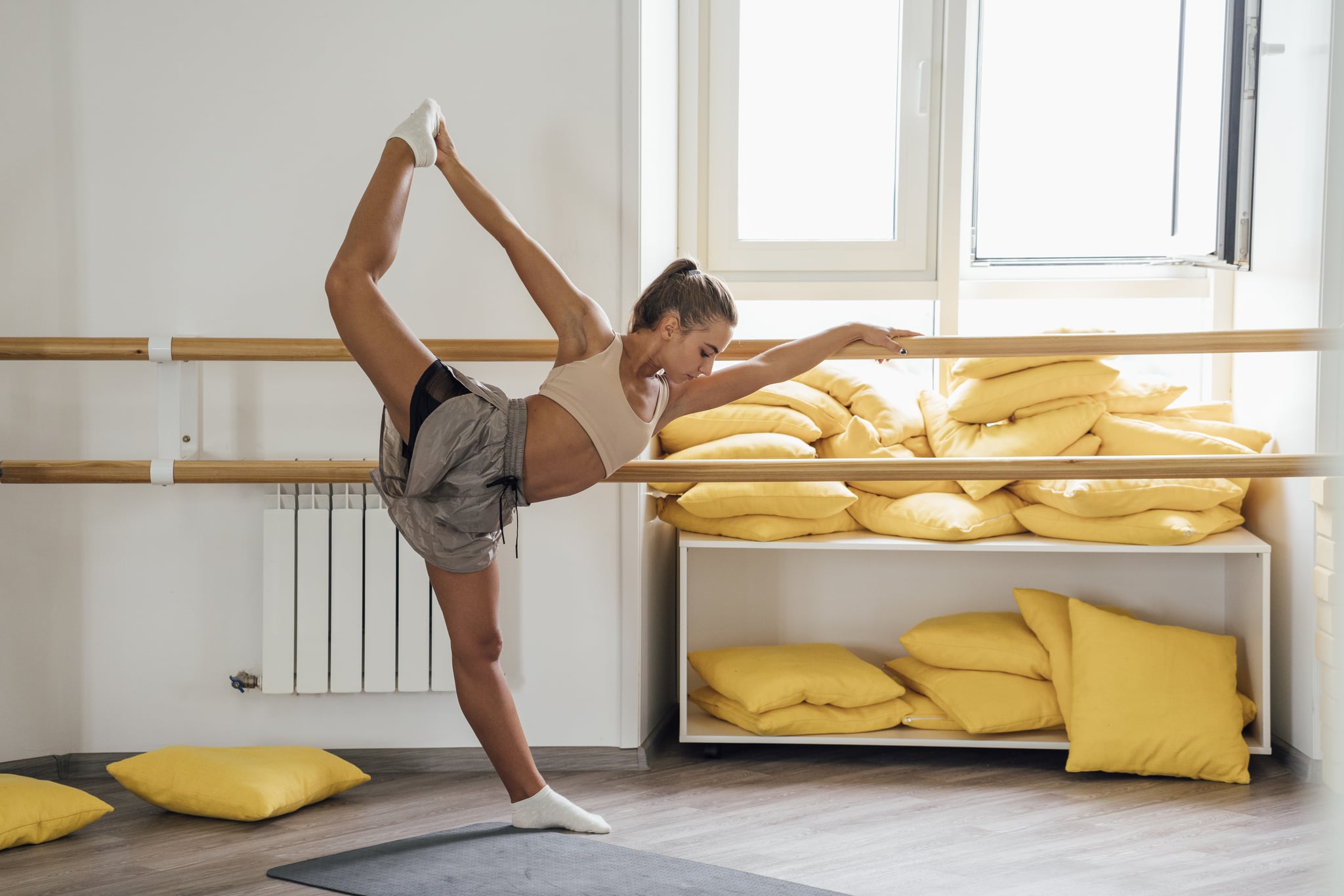 With much of the country staying home as much as possible right now, many of us are turning to at-home workouts as a way to take care of our mental and physical health. Barre workouts are a good choice for tackling at home because they typically include smaller, more targeted movements that are easy to do in cramped spaces without annoying your neighbors or housemates. Barre is typically accessible at any fitness level, and equipment is often optional as well.
Many fitness companies are providing free at-home workouts over the next few weeks to help keep your body moving from your living room, garage, or basement gym. Check out all the free barre options we could find ahead.
Want to change things up? Here are more free at-home workouts to try from brands like Peloton, Rumble, and Orangetheory.