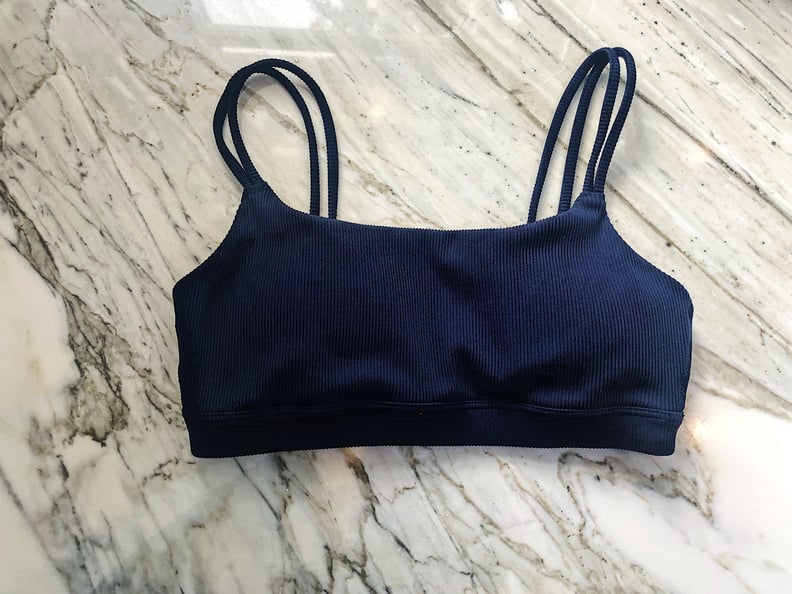 POPSUGAR Photography | India Yaffe
POPSUGAR Photography | India Yaffe
As POPSUGAR editors, we independently select and write about stuff we love and think you'll like too. If you buy a product we have recommended, we may receive affiliate commission, which in turn supports our work.
I am a sports-bra snob, and I am not afraid to admit it. When I'm looking for a sports bra, above all else, I need it to be comfortable. It doesn't matter if it's the most supportive sports bra in the world, if it doesn't feel good on, I'm not wearing it. I have all different kinds of sports bras, but I've recently fallen in love with the GapFit Blackout Ribbed Low Impact Sports Bra ($28, originally $35).
Here's why it's so great: not only is it comfortable, but it also feels supportive. As in, I could wear this all day long, not feel like I constantly need an adjustment, and actually move around. To be clear, this is a low-impact bra, so I like it for walks, Pilates flows, or just a typical workday at home. Plus, I'm a 34D, and I can't just wear anything, so if I'm cosigning this bra, you know it must be good. The ribbed style is super cute, and even though I love my navy pick, I'm also eyeing the medium brown shade. Basically, you need this bra in your life.
GapFit Blackout Ribbed Low Impact Sports Bra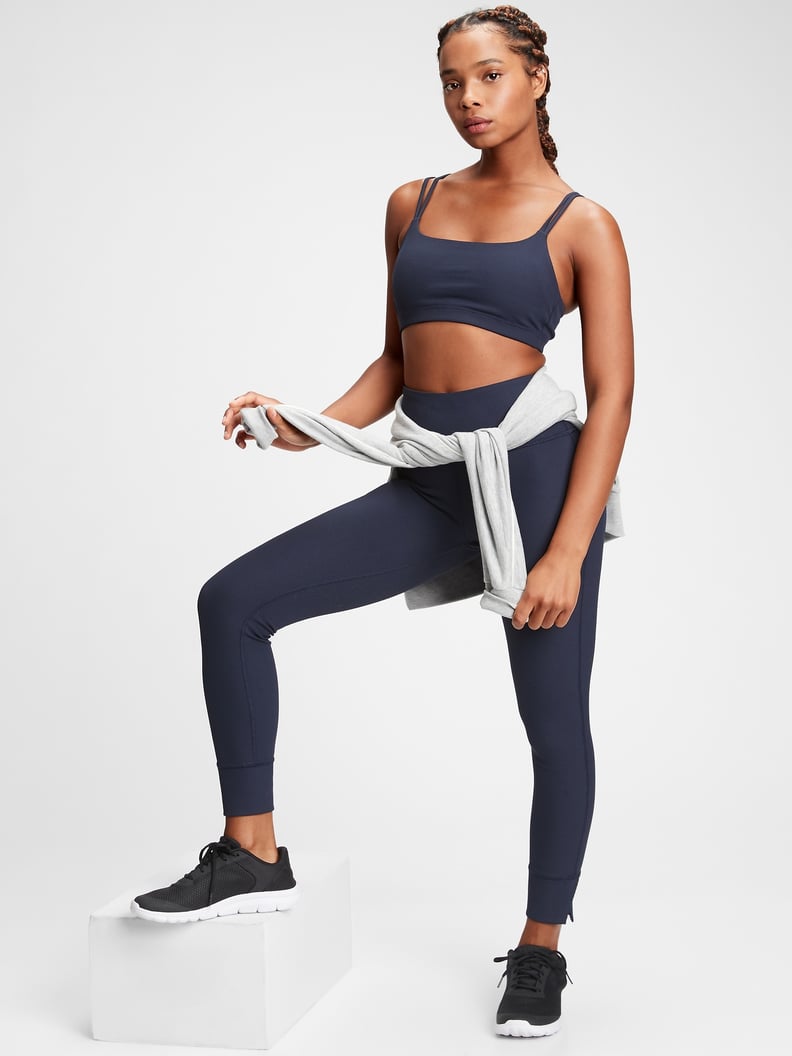 GapFit Blackout Ribbed Low Impact Sports Bra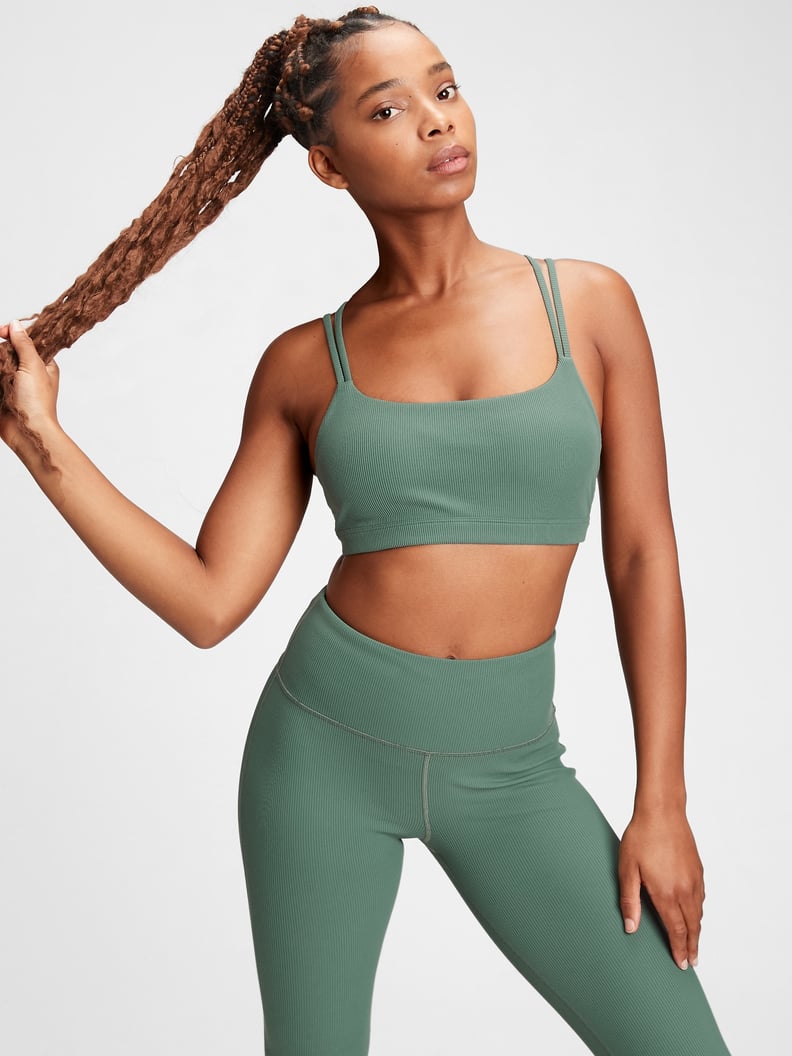 GapFit Blackout Ribbed Low Impact Sports Bra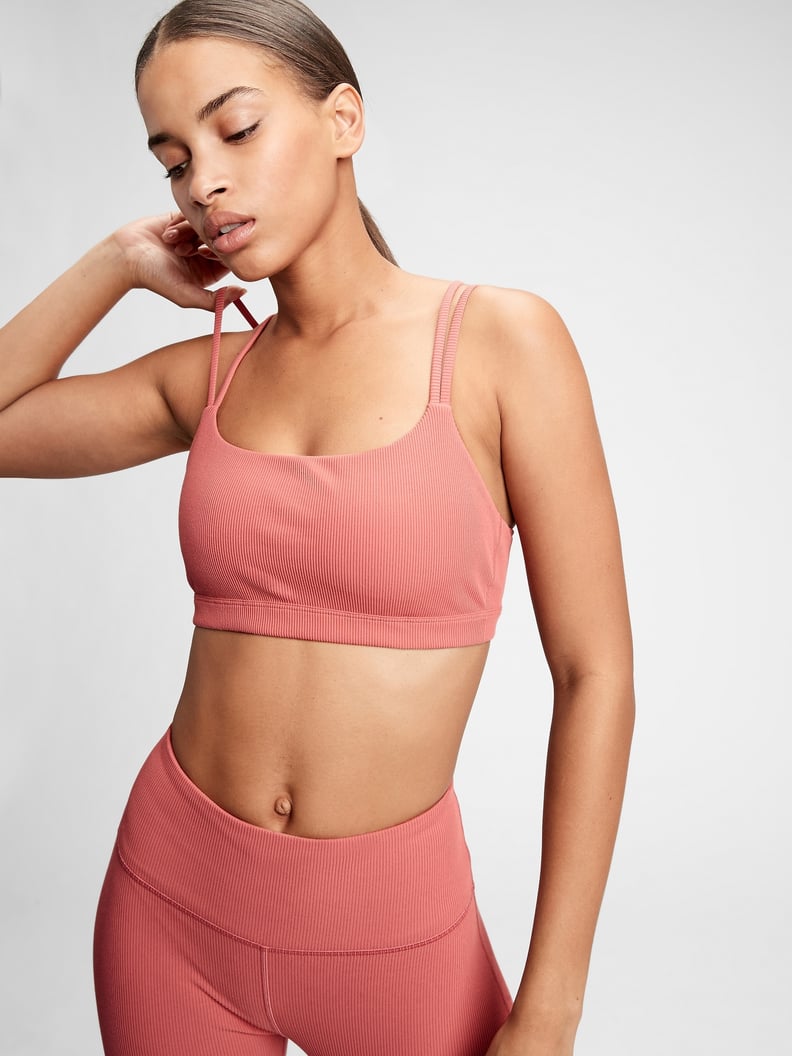 GapFit Blackout Ribbed Low Impact Sports Bra