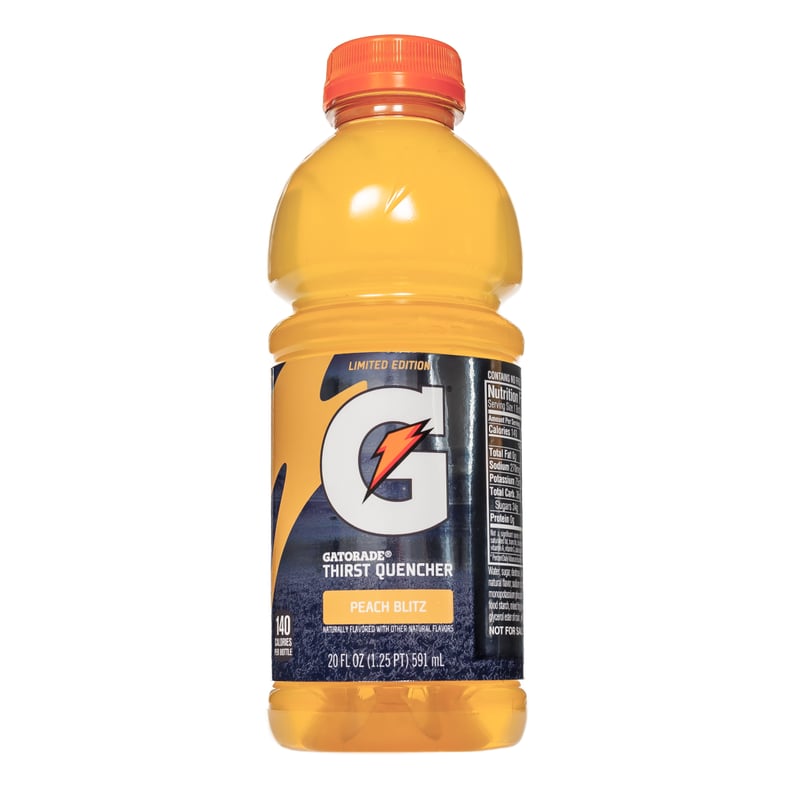 Gatorade
Gatorade
Step aside, Glacier Freeze — there's a new Gatorade flavor in town, and it's here to steal your thirst-quenching spotlight. In honor of this year's Super Bowl taking place in Atlanta, Gatorade is releasing a limited-edition Peach Blitz sports drink as a nod to Georgia's state nickname. And when I say this flavor is limited-edition, I mean very limited-edition. Gatorade is only producing 1,000 bottles of the light-orange drink and offering it in the Atlanta area leading up to Sunday's big game.
Below is a breakdown of where Peach Blitz will be available around Georgia's capital city. Looks like it's time to hit up your ATL pals so they can score you a bottle!
Where to Find Gatorade's Peach Blitz Flavor in Atlanta:
Thursday, Jan. 31: Five Points at 3 p.m.
Friday, Feb. 1: Beltline at 10th and Monroe at 4 p.m.
Saturday, Feb. 2: Centennial Park at 12 p.m.