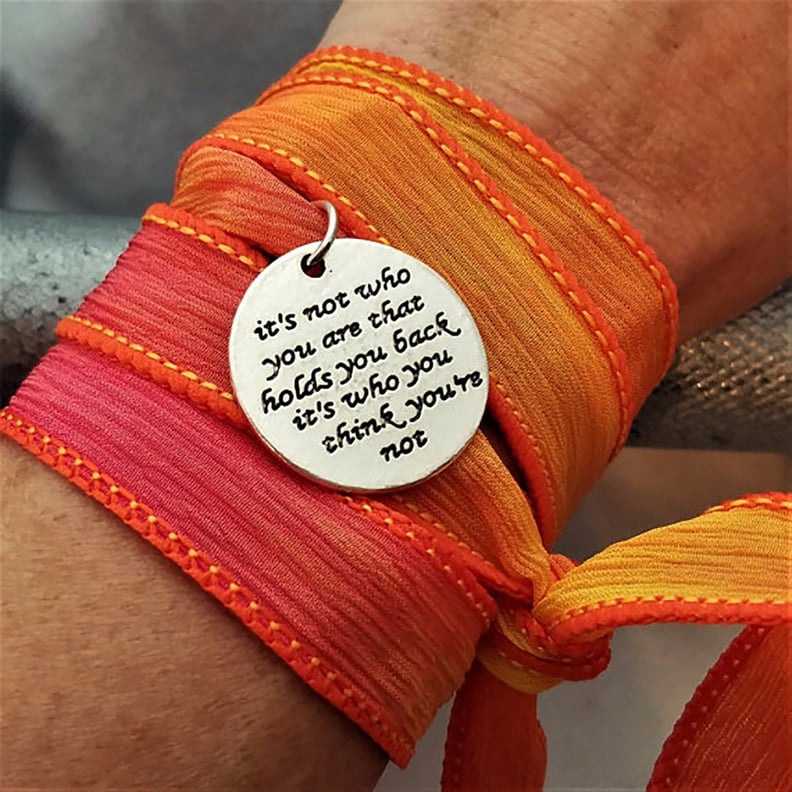 Every editorial product is independently selected by our editors. If you buy something through our links, we may earn commission.
Looking for the perfect gift but you don't know what the person needs? Inspiration is always a welcomed gift! Boost your friend or family member's mood instantly with one of these presents; they'll think of you every time they read it.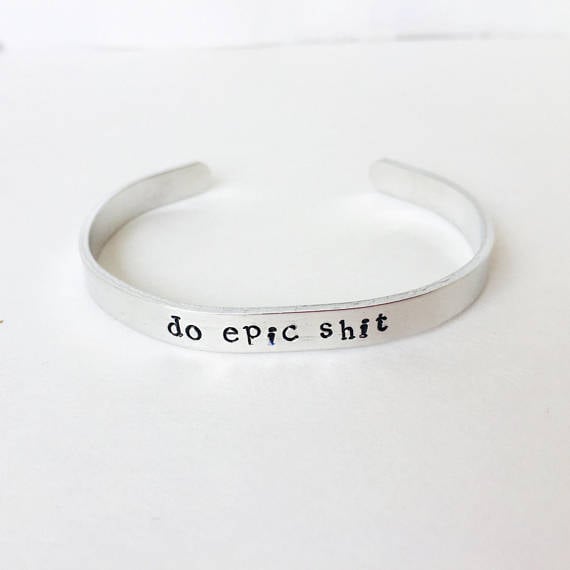 Hand Stamped Cuff Bracelet
For a little reminder to kick some butt at the gym and in life in general, this bracelet does the trick and looks stylish doing it.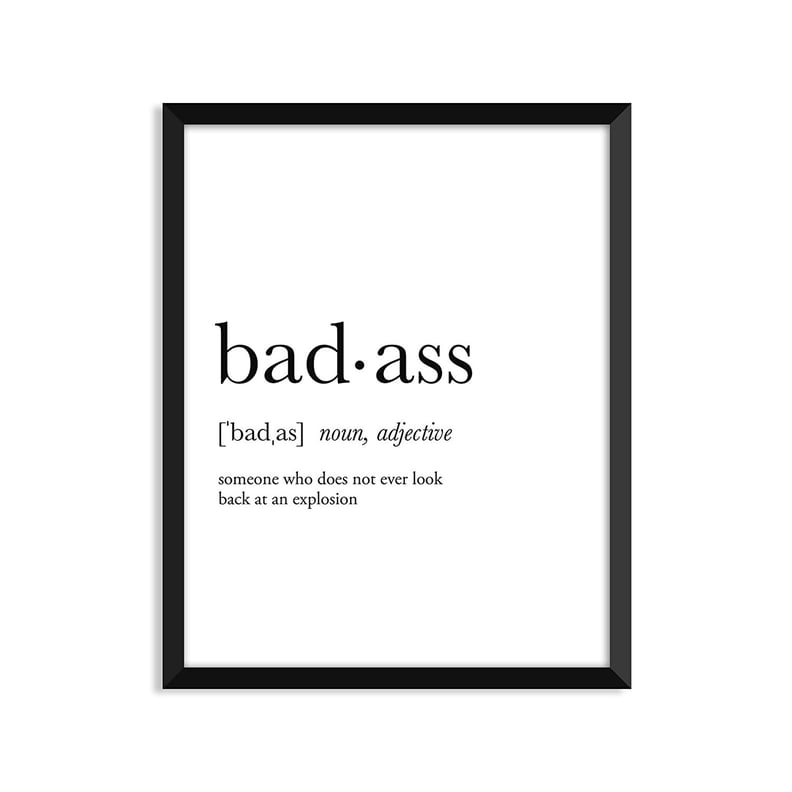 Wall Art
Simple and to the point, seeing this definition on the wall is a perfect reminder of how to act at the gym.
Badass Print ($15)
Hand-Stamped Spoon
Any healthy eater and fit-minded person will love eating with this hand-stamped spoon.
Hand-Stamped Spoon ($20)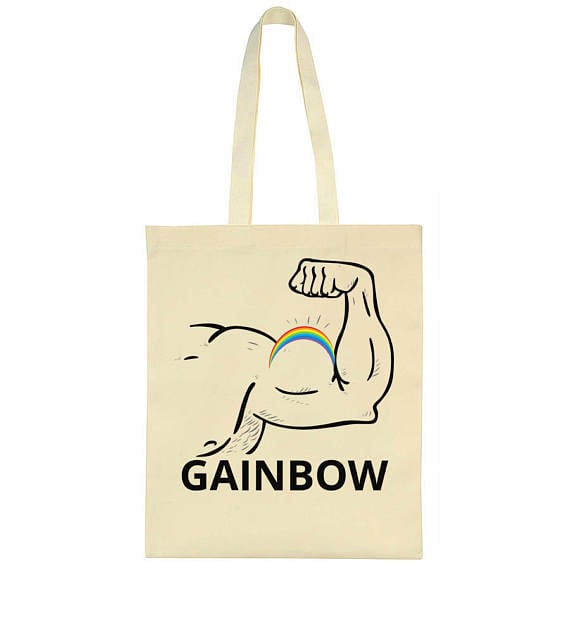 Tote
Carry snacks, a water bottle, farmers market veggies, or your fitness journal in this adorable tote that's all about the gains.
Gainbow Tote ($12)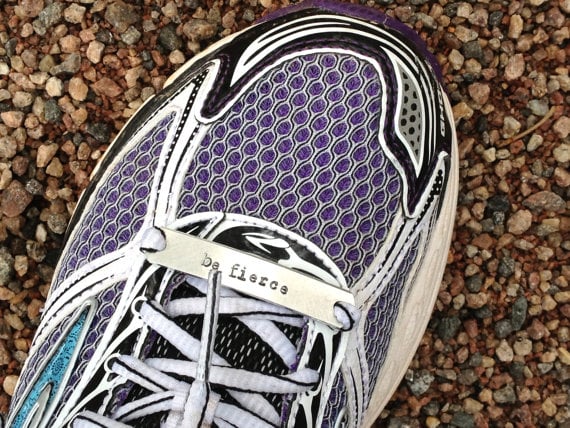 Running Shoe Tags Plates
For the runner in your life, these shoe tags say "be fierce" and "don't quit." They'll feel inspired with every step.
Running Shoe Tags Plates ($20)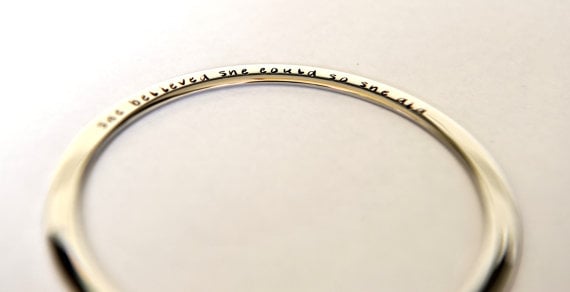 Hand-Stamped Bangle
This bangle bracelet has the phrase "She believed she could so she did" hand stamped along the edge.
Hand-Stamped Bangle ($37)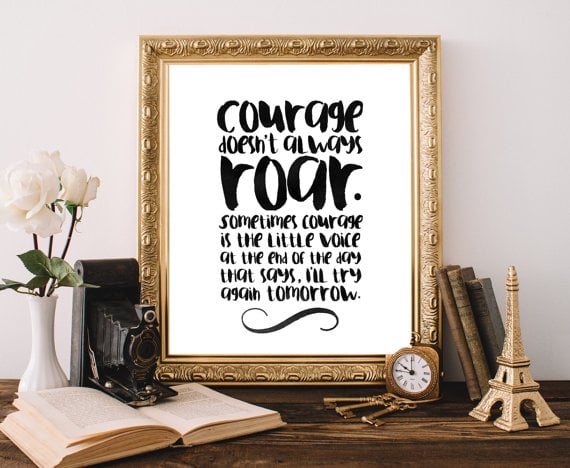 Print
A unique quote, this print would look perfect on the wall in a home gym, bathroom, or kitchen.
Motivational Print ($5)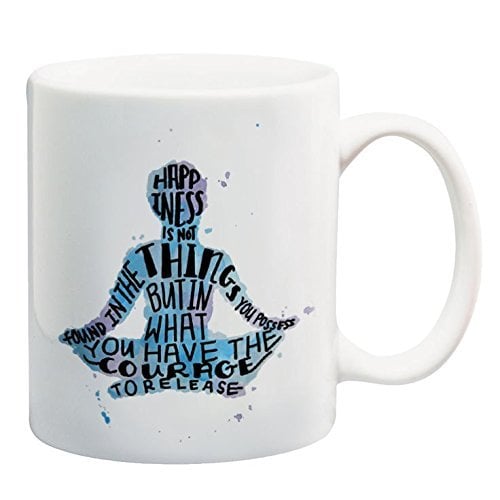 Coffee Mug
Whether you've got a coffee- or tea-lover in your life, this mug will inspire courage first thing in the morning.
Coffee Mug ($16)
Wall Decal
This wall decal makes a bold statement with a simple but effective quote that's sure to instantly inspire.
Wall Decal ($12)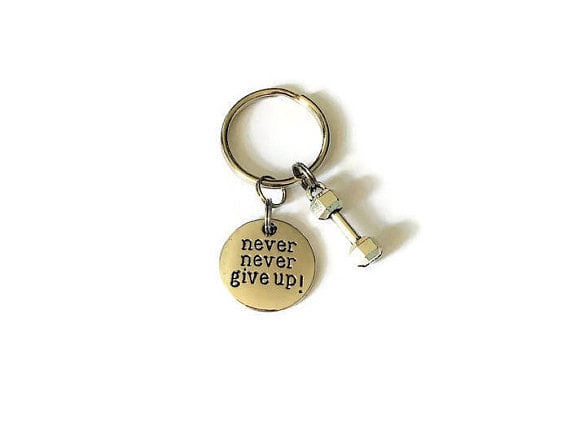 Keychain
For someone you know who's crushing fitness goals left and right, this keychain is a reminder to stay on track, no matter what!
Keychain ($6)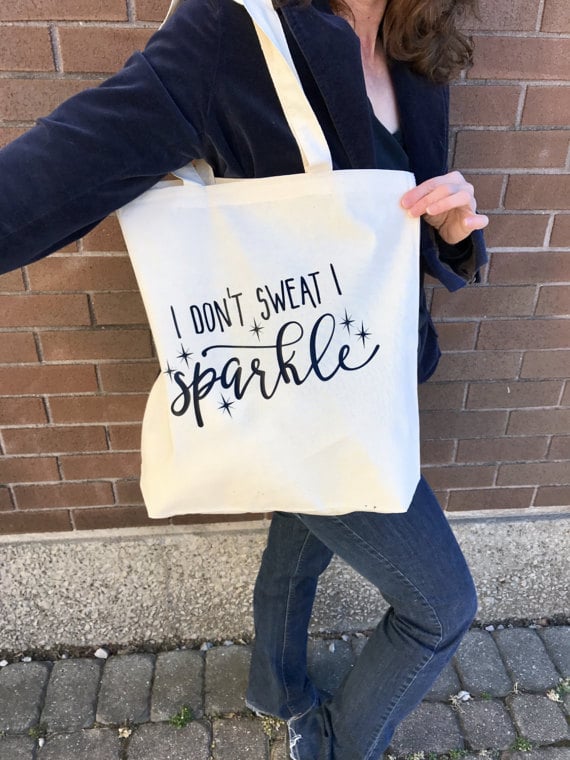 Tote
Adorable and practical, this tote bag is for anyone who loves to get their sweat on.
Tote Bag ($15)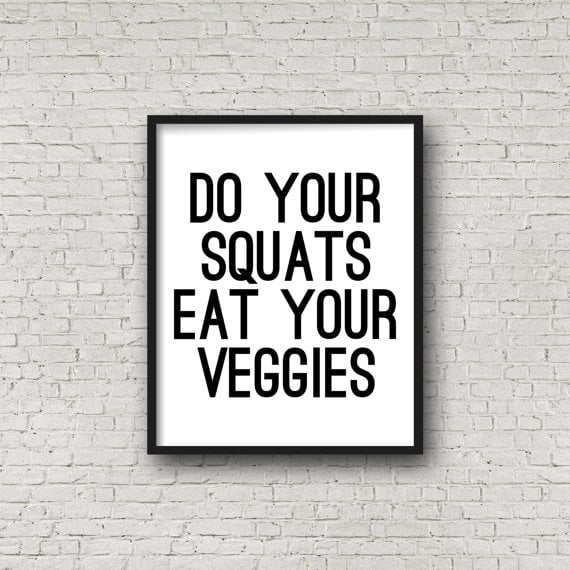 Print
Yes! For those heavy lifters and clean eaters in your life, this print is a must give.
Print ($5)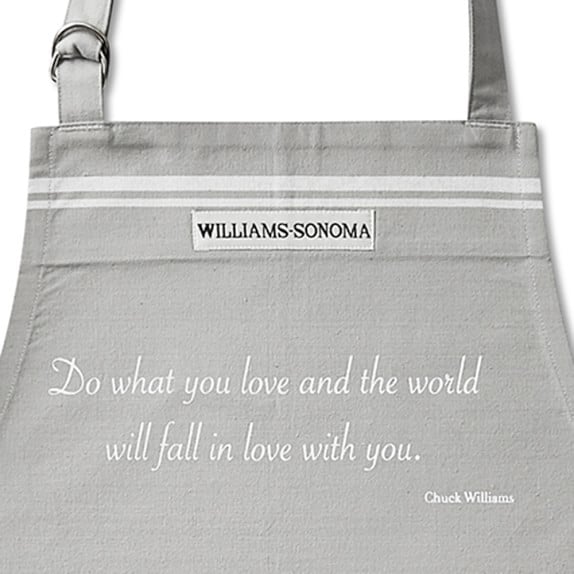 Apron
This apron features a quote by Chuck Williams, perfect for the healthy cooks in your life.
Williams Sonoma Apron ($10, originally $20)
Bracelet
Not your typical bracelet, this charm is attached to a silk ribbon to delicately wrap around the wrist of someone who could use a little support and encouragement.
Charm Bracelet ($17)