When a loved one is suffering a serious illness, it's hard to know just what to say. And when the supermarket greeting card aisle falls short — there's little between "get well soon!" and "my deepest sympathies" — many well-meaning people might err on not reaching out at all.
Illustrator Emily McDowell's own cancer struggle – she was 24 years old when diagnosed with Stage 3 Hodgkin's lymphoma – inspired her to create a line of empathy cards that she wishes she'd gotten . . . cards that "help people talk about hard things" with beauty and even a little laugh-out-loud humor, all without being too dramatic, too flippant, too saccharin, or too somber.
"Being sick can be really lonely, and I thought we needed some better, more authentic ways to communicate about illness and suffering," she told us. "'Get well soon' cards don't make sense when someone might not. Sympathy cards can make people feel like you think they're already dead. A 'f*ck cancer' card is a nice sentiment, but it didn't really make me feel better when I was sick. And I never personally connected with jokes about being bald or getting a free boob job, which is what most 'cancer cards' talk about."
Instead, for her just-released 11-card series, she thought about "what I wished more people would have said, and what I wished fewer people would have said . . . I hope these cards will help their recipients feel loved, heard, and understood."
Of course, it's something you hope you never need to buy, but if you do, the sentiment doesn't get much better than this.
01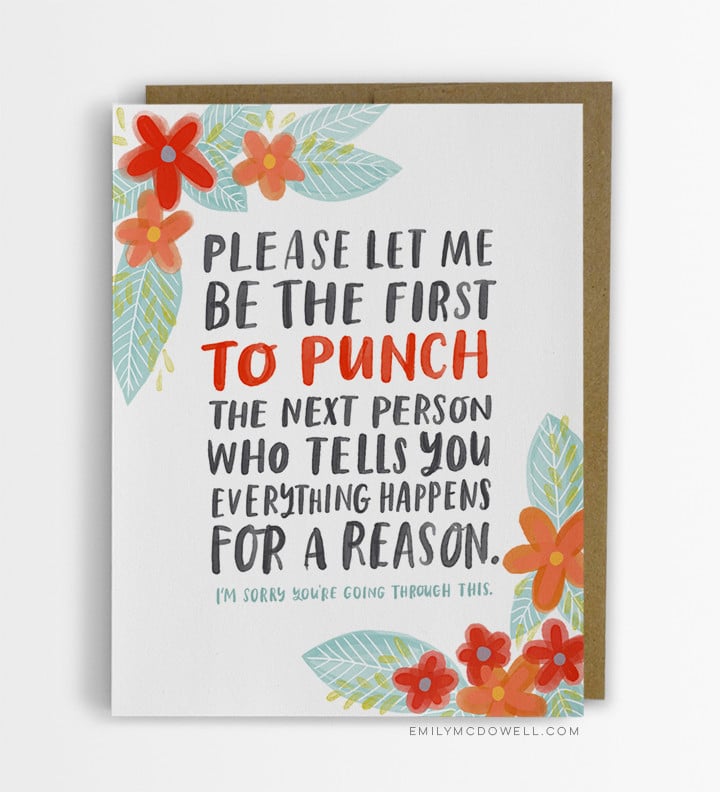 02
03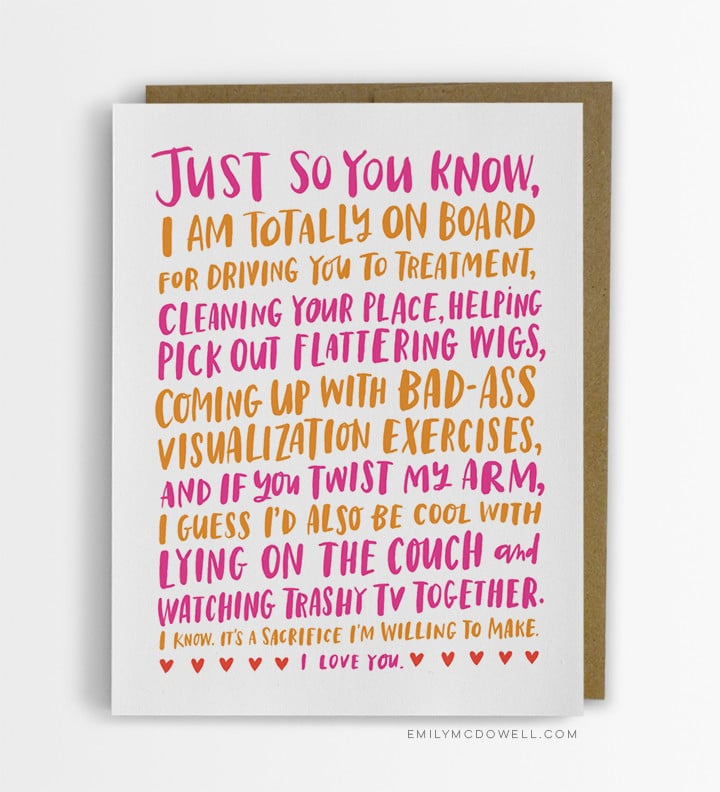 04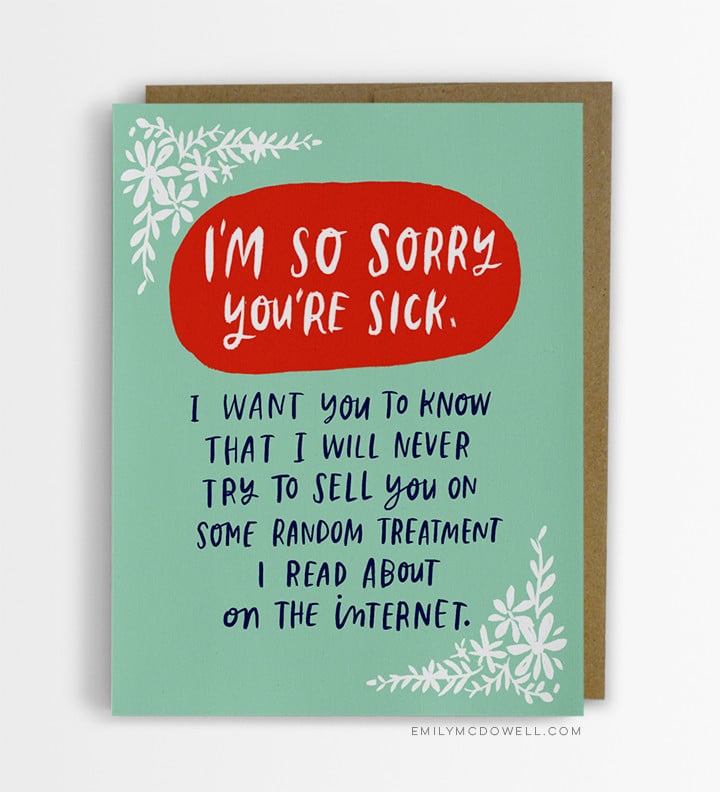 05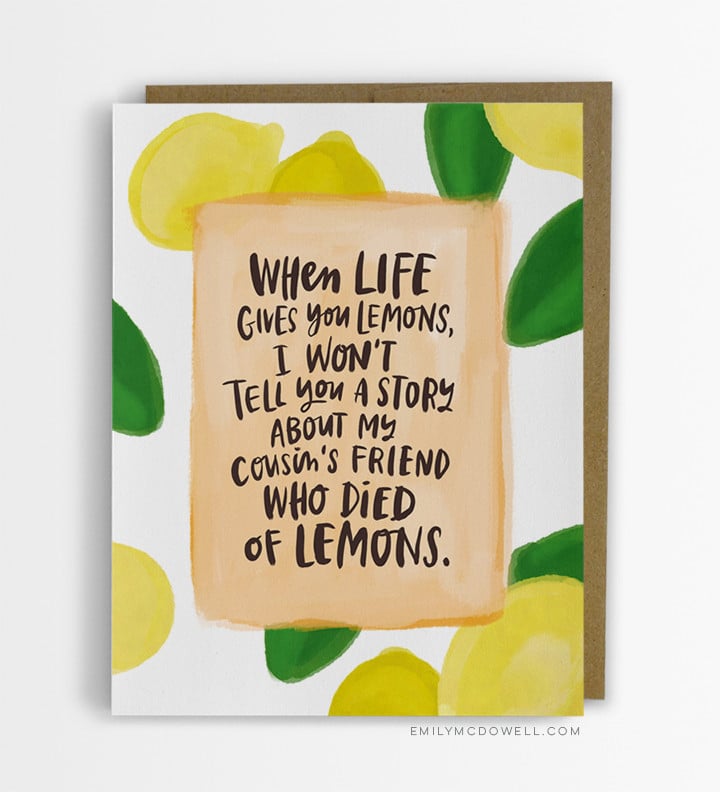 06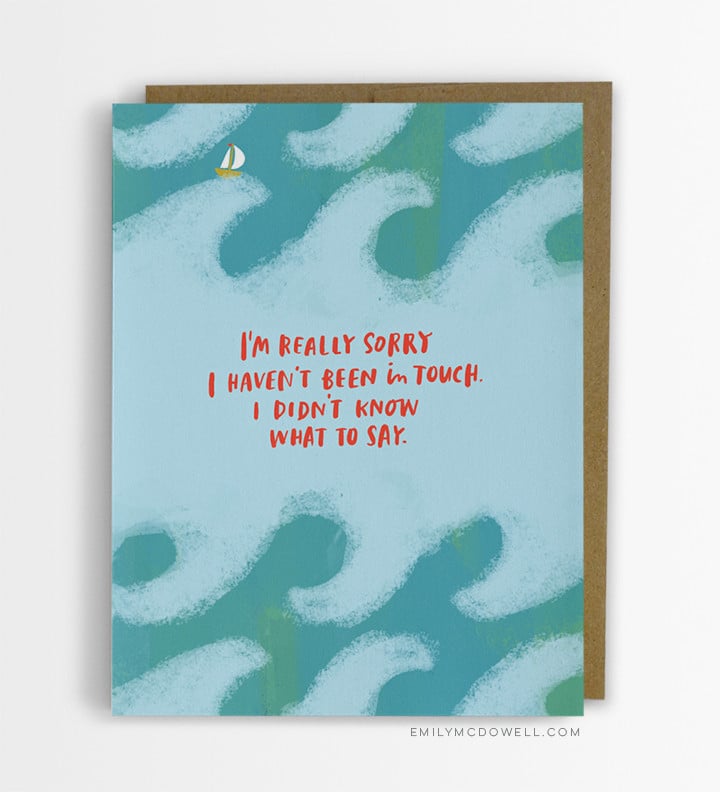 07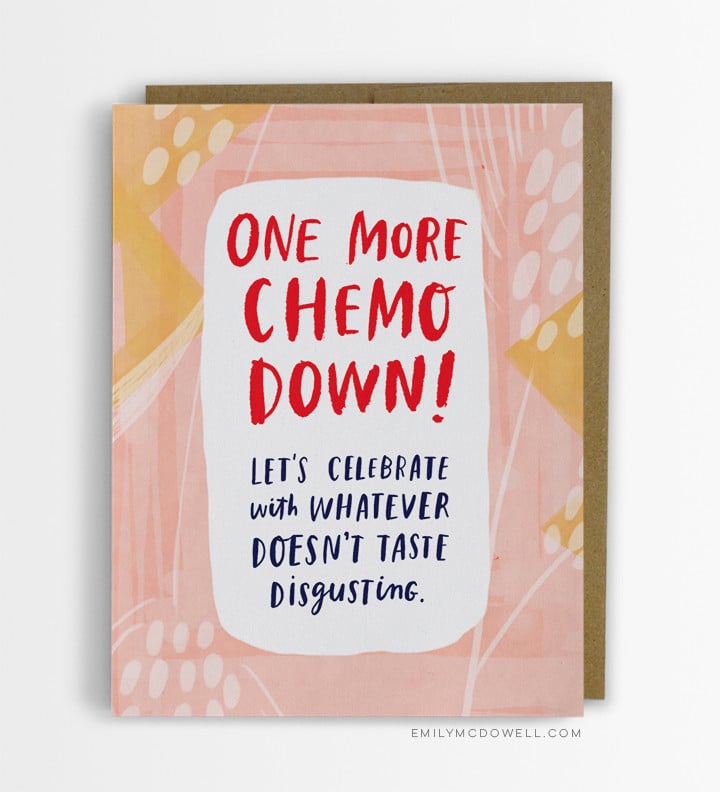 08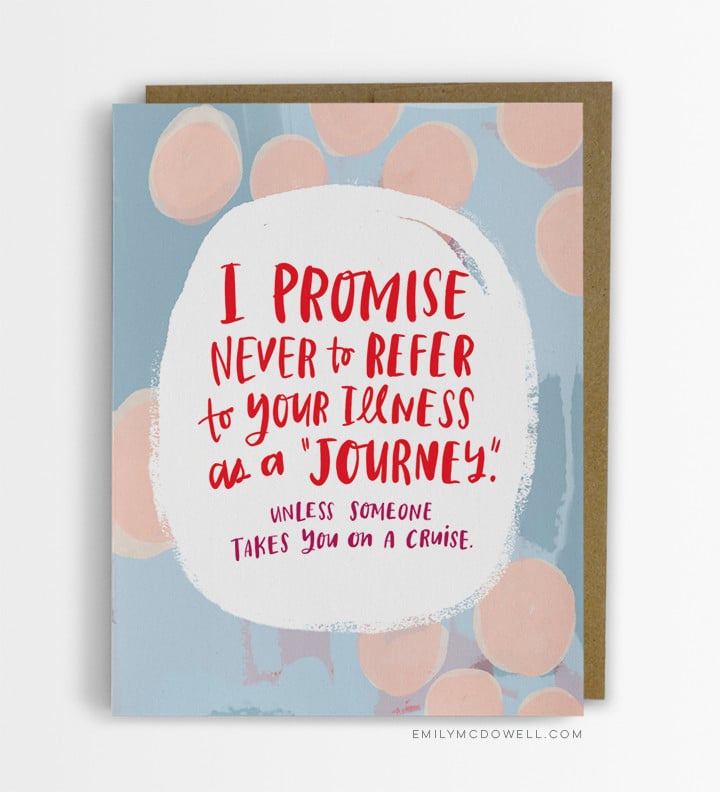 09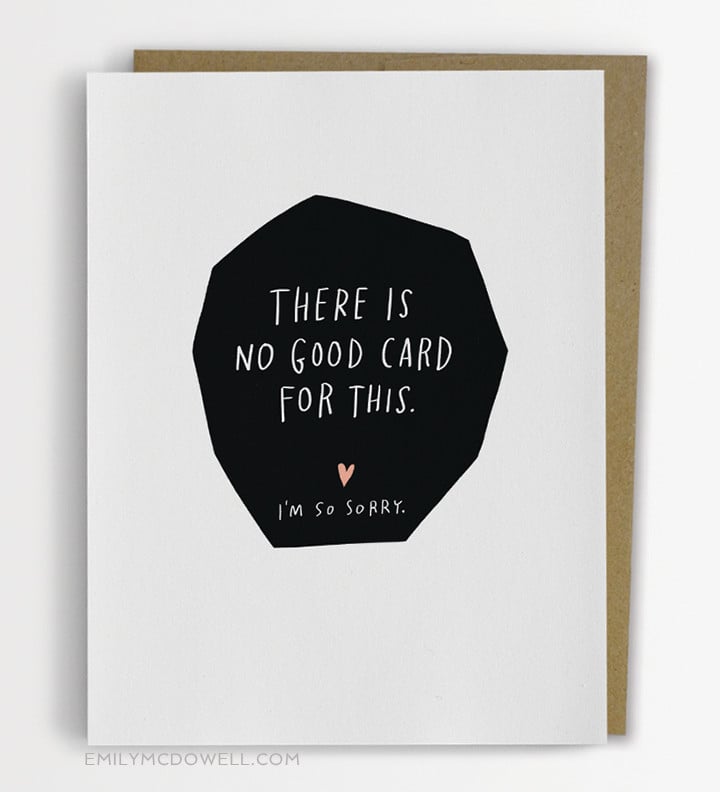 10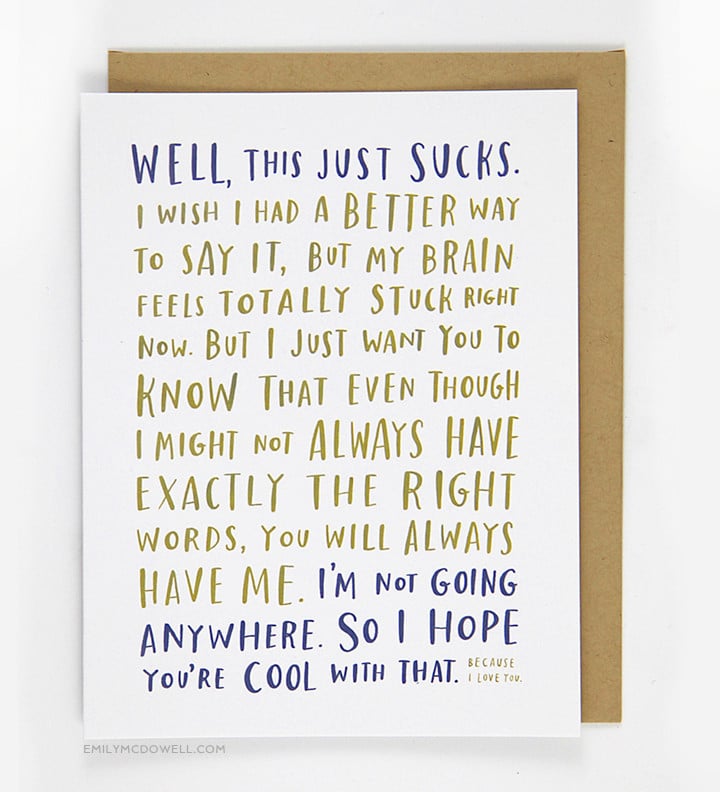 11