Going out to the bar can easily escalate from two drinks after work to a 1,000-calorie night. And if you're hoping to cut down on your sugar intake, choosing the right cocktail is essential.
"A healthier cocktail is going to be lower in added sugars, will be caffeine-free (looking at you, Espresso Martini), may include bitters which help with digestion, and most importantly, is something you enjoy!" says Anna Brown, MS, RD.
The biggest sources of sugar in cocktails include simple syrup, concentrated fruit juices, and tonic water. "This means you want to avoid drinks like a gin and tonic, mojitos, and piña coladas," Brown says. And if you're really trying to be extra mindful of your health, have a cocktail sans alcohol. "The same concepts apply when ordering a mocktail — try to avoid caffeine and loads of added sugar," Brown says.
If that's not your style and you'd prefer a true cocktail, we've rounded up some of the healthiest cocktail options. The next time you're out at a bar or restaurant, give one of these a try.
— Additional reporting by Michele Foley
01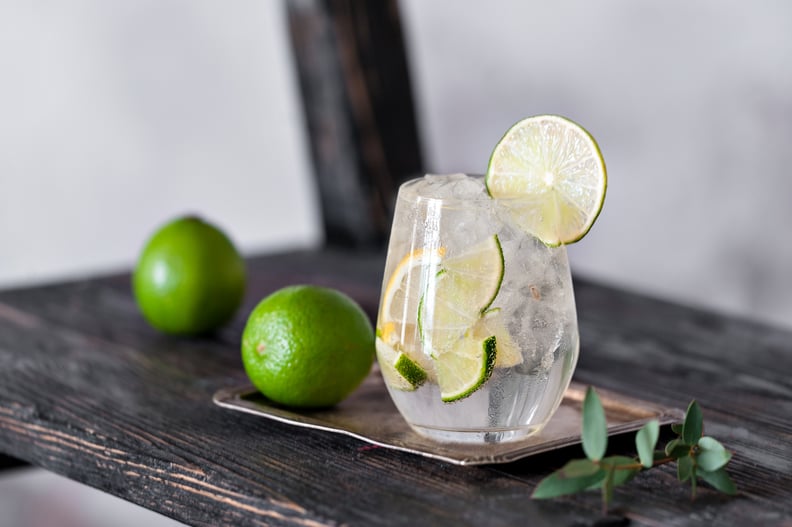 Tequila With Soda and Lime
When it comes to selecting an alcohol with low sugar content, tequila is a great option. Pure forms of the alcohol are actually sugar-free. Simply add sparkling water or club soda (preferably one without a sweet mixer) and a lime to create a refreshing cocktail.
02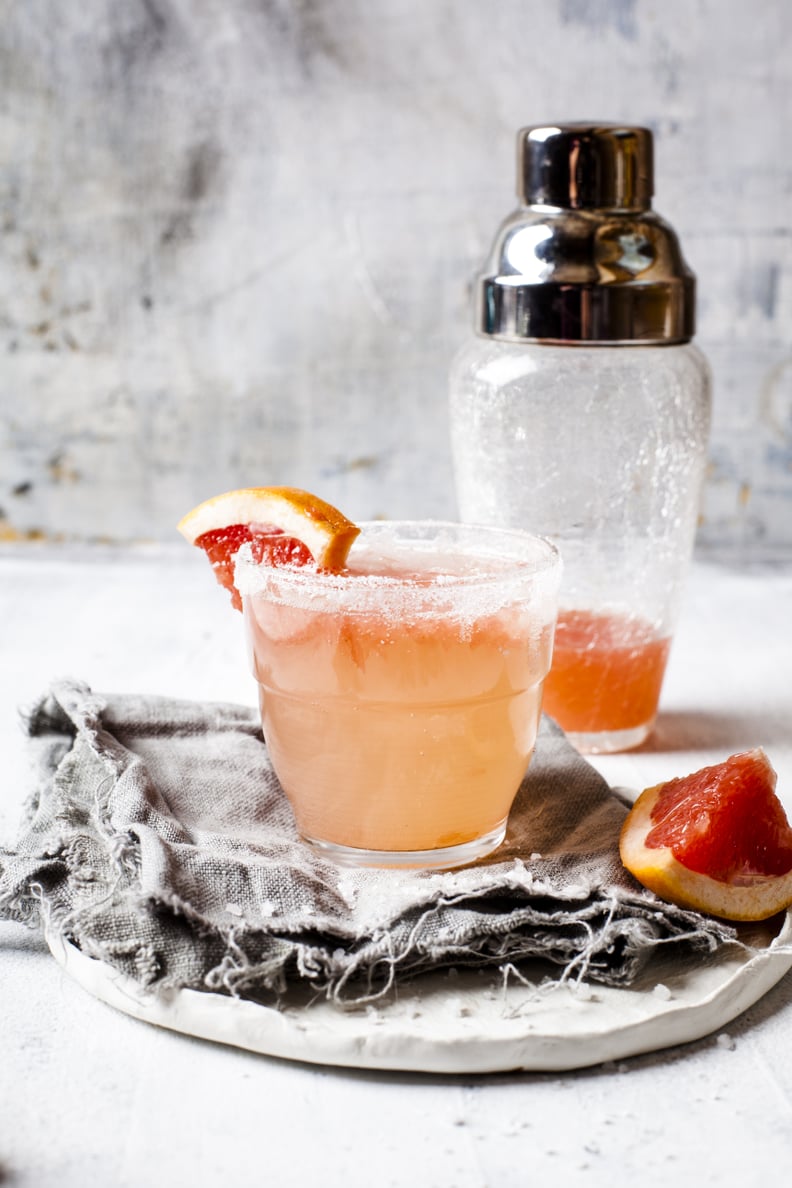 Paloma With Grapefruit Juice
The paloma is another tequila-based cocktail, making it a great low-calorie, low-sugar option. Brown suggests going light on the grapefruit juice.
03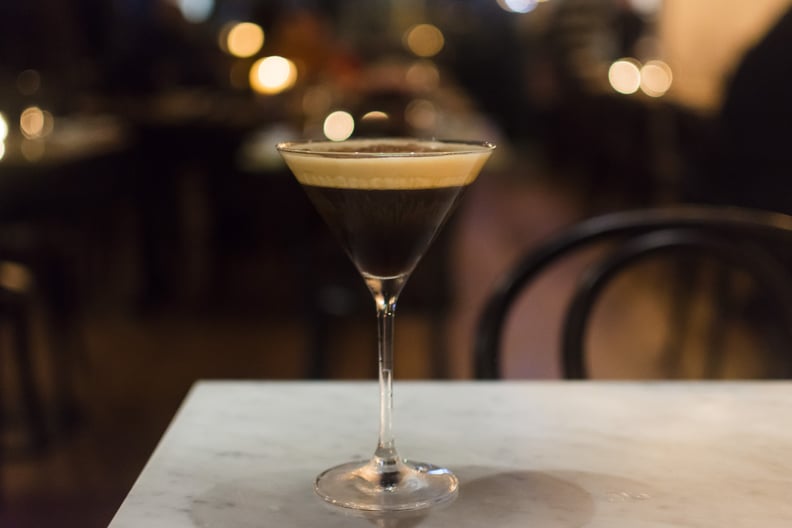 Decaf Espresso Martini
Alcohol already interrupts your ability to get a good night's sleep, Brown says. "So there's no need to add caffeine to the equation." But if you're a fan of espresso martinis, opt for decaf espresso instead of regular for a healthier option.
04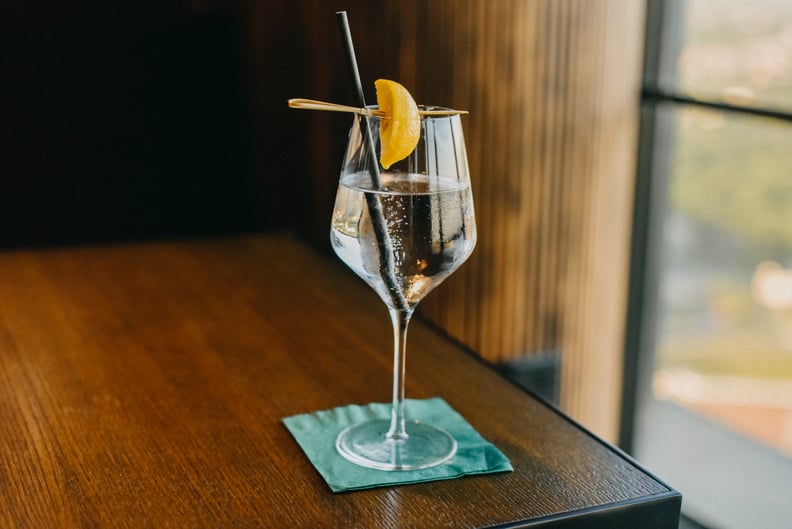 Mocktail With Soda Water and Citrus Wedge
One foolproof option for a healthy cocktail: a mocktail! Brown, who recently became sober curious, usually opts for soda water and a citrus wedge. If you prefer another alcohol-free bubbly, that's fine — just try to avoid caffeine and loads of added sugar, Brown says.
05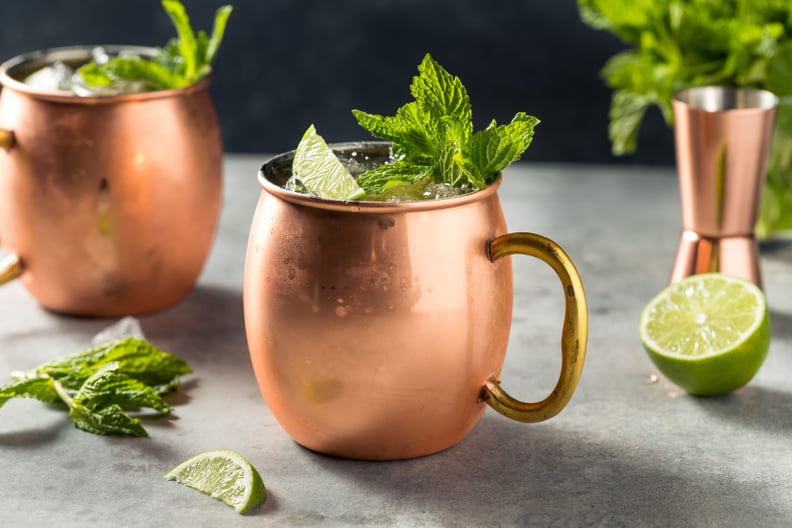 Moscow Mule With Half Soda and Half Ginger Beer
Other pure forms of alcohol like vodka also tend to be sugar-free — making the Moscow mule another healthy cocktail option. Brown prefers to do half soda and half ginger beer with hers.
06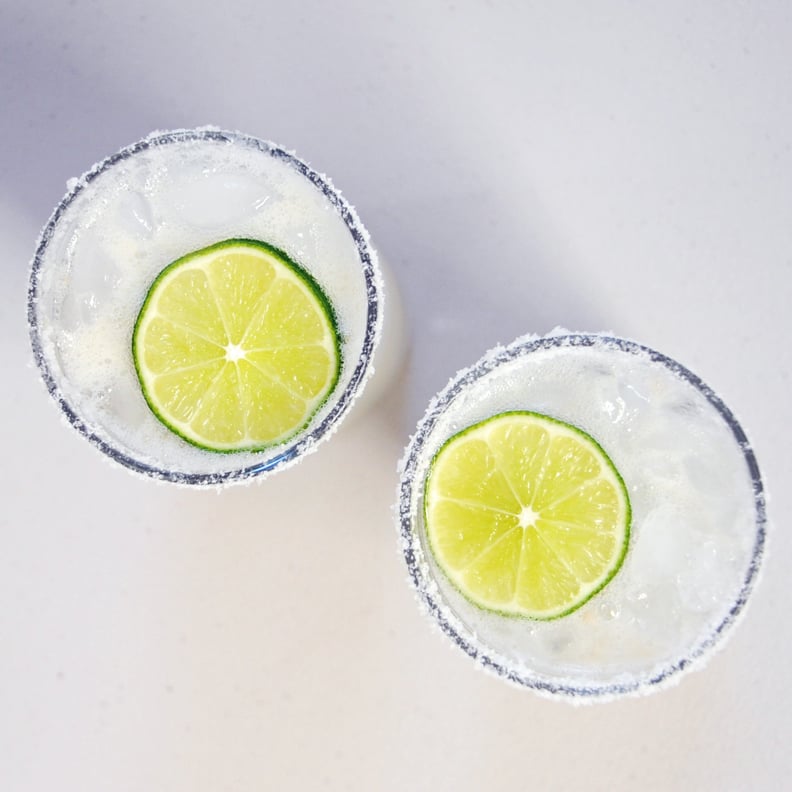 Margarita
When made right, a margarita is a refreshing and low-cal cocktail. The classic margarita recipe simply calls for tequila, lime juice, and a tiny bit of agave syrup or Cointreau. The most important thing is to skip premade mixes. If you're worried that the bartender may use a sugary mix, don't be afraid to ask them to use fresh lime juice and a splash of simple syrup instead.